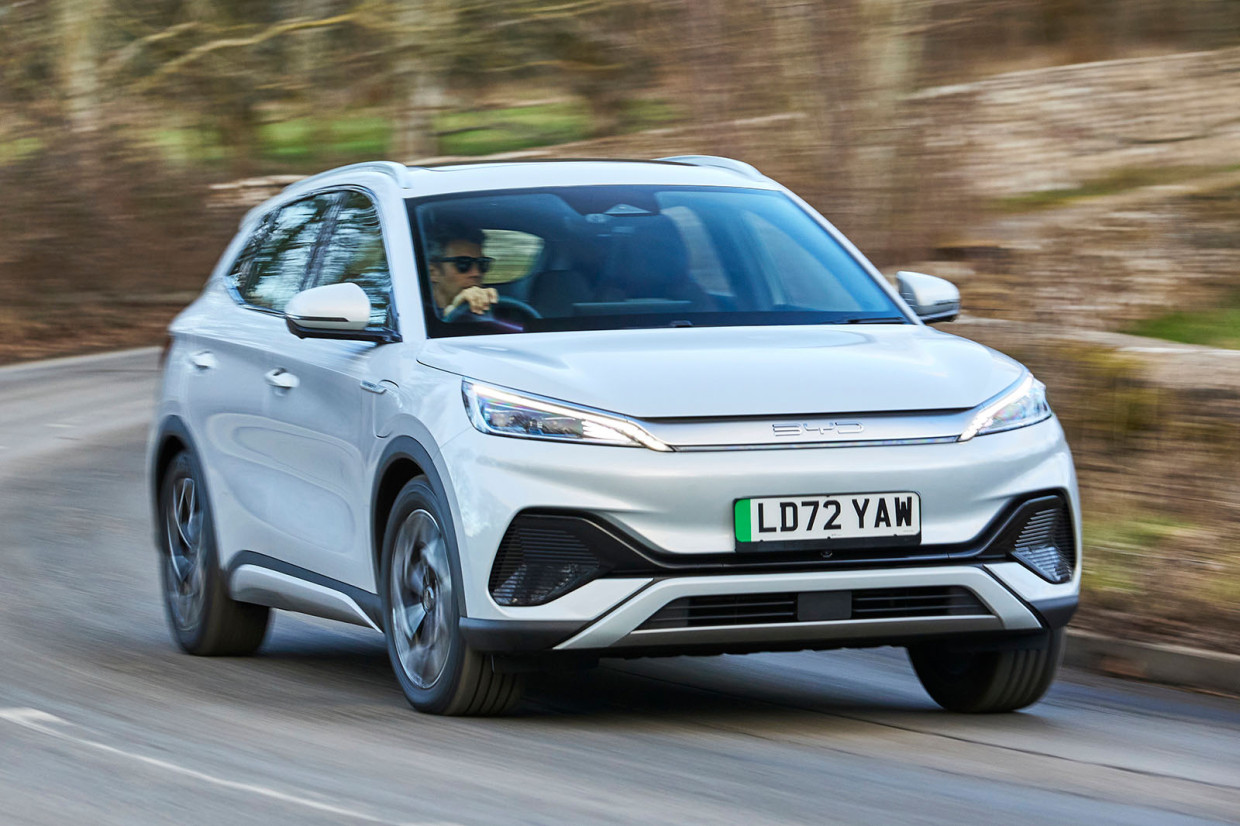 Move Electric verdict: four stars out of five
Sell it to me in a sentence…
The BYD Atto 3 is a family crossover rival to the likes of the Volkswagen ID 3 and Kia Niro EV that will lead the rapidly growing Chinese firm's bold UK expansion plans.
BYD? 
It stands for Build Your Dreams. Founded in 1995 largely as a battery firm, BYD has risen to become one of the leading electric car firms in China – which, given the size of the EV market there, makes it one of the biggest car firms in China full stop. And it has some pretty keen expansion plans for Europe.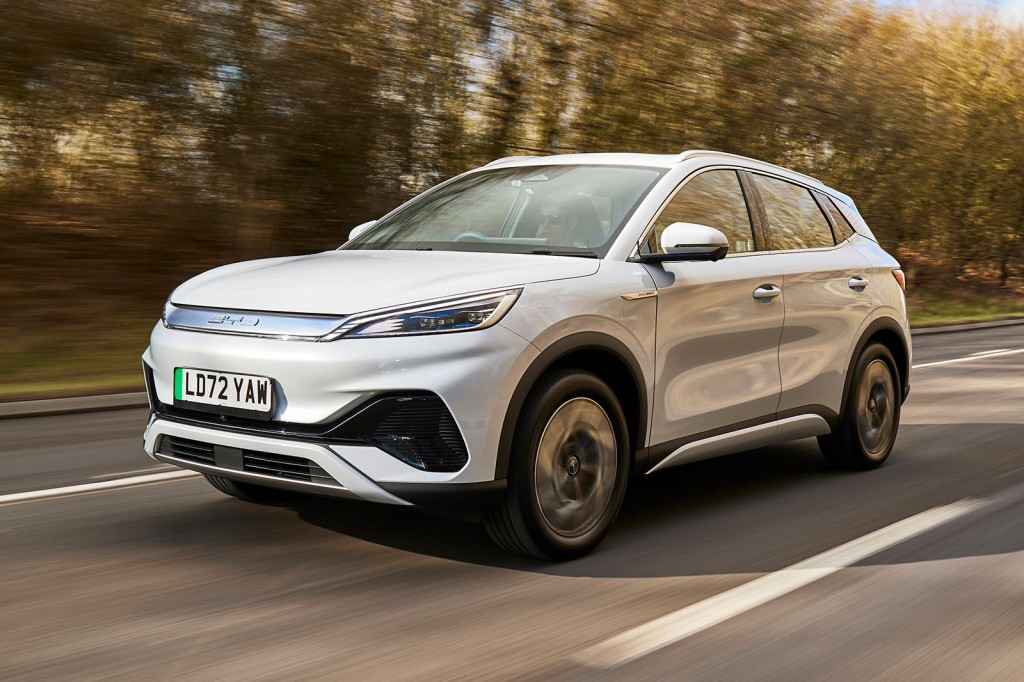 You might actually have been on a BYD product pretty recently: it has a major presence in the UK electric bus market in partnership with Alexander Dennis. If you've been on an electric bus in London or several other major cities, chances are it was a BYD machine. On that note, there's a pretty good chance that BYD produced the battery that's in your smartphone or laptop. 
In short, BYD is a vast firm with big ambitions and the resources to achieve them in almost unfathomably quick time. And now it is bringing its passengers cars to the UK.
Why haven't I heard more about BYD's UK plans?
That's because the company has kept pretty quiet about these things while it's been getting ready for a European expansion. Company bosses suggest that's because it prefers to be quiet and humble, but make no mistake: BYD could rapidly become a pretty big deal.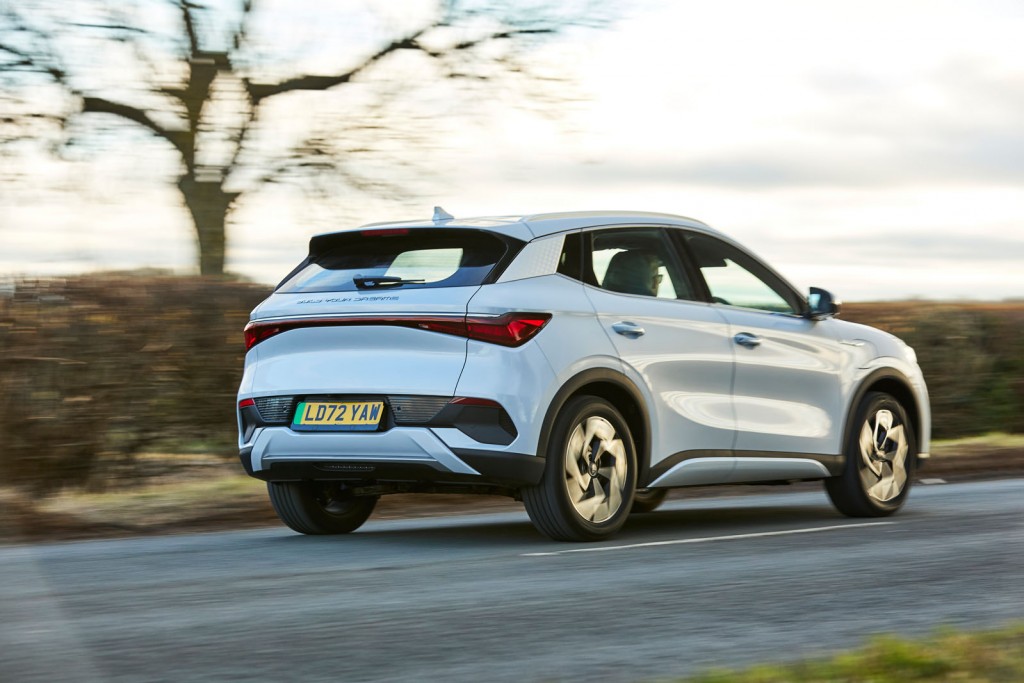 BYD has dabbled in Europe before – the old e3 saloon was very briefly offered to fleets in the UK – but started a serious expansion into the market in 2021, launching the BYD Tang large SUV in Norway. 
By design, that was a soft launch – see, we're back to that whole 'quiet and humble' thing – but now BYD is stepping up its ambitions. The second phase of its European launch started last year with a three car line-up in a number of Benelux and Nordic countries.
The UK launch is starting now, with the cars already on sale and BYD quickly building up a dealership chain. And yes, we're talking proper dealerships: BYD isn't going for an online-only model or similar; it's investing in building up a network of physical locations. The first are opening in the coming days in four major cities, and the goal is to have around 30 dealerships open by the end of the year – and 100 by 2025.
Read our latest e-car content here
Now, because of the need for right-hand drive conversions and so on, BYD will only bring one car to the UK initially. So the BYD Tan? No. Nor will the sleek BYD Han be the solo car to reach the UK. Sorry.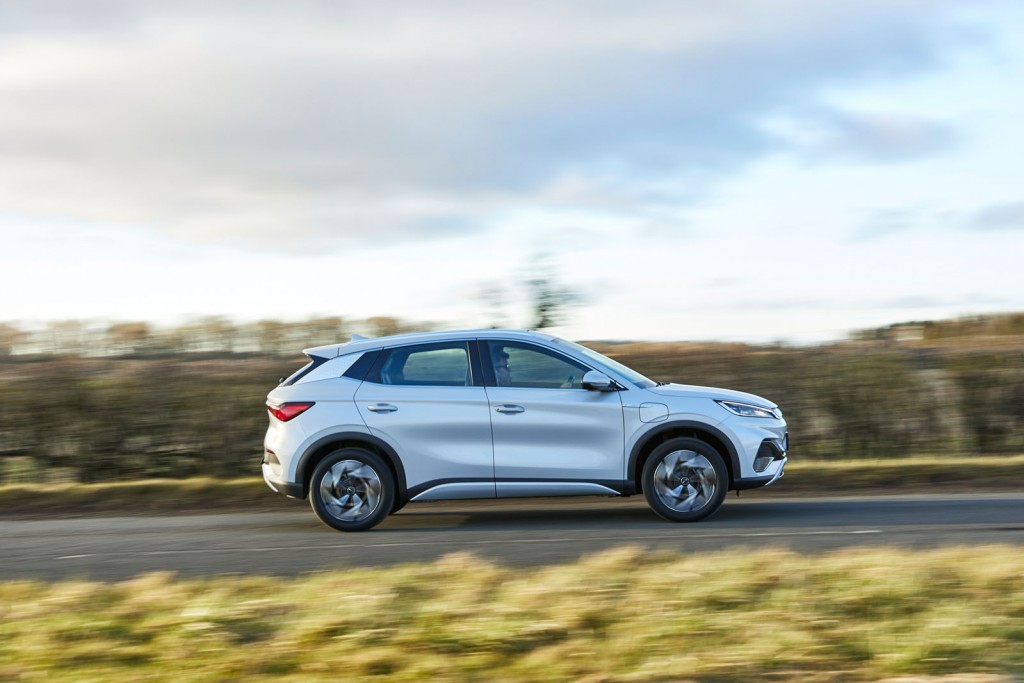 Subscribe to the Move Electric newsletter
But that's okay, because the Atto 3 is the most exciting and significant car of the trio (and a number of new models will follow in the coming months and years.
So what is an Atto 3 anyway? Well, the name comes from an attosecond, a unit of time that is a quantillionth of a second and so small scientists have yet to actually be able to measure one. There's your trivia fact of the day, right there. Bonus trivia: in China, the Atto 3 is called in the Yuan, in honour of the Chinese dynasty that very definitely lasted longer than an attosecond.
Beyond the unusual name, the Atto 3 is actually a fairly conventional family crossover that sits somewhere between the Volkswagen ID 3 and ID 4 in terms of size (it's longer than the ID 3, but actually has a shorter wheelbase), and is built on BYD's new e-Platform 3.0 bespoke electric architecture.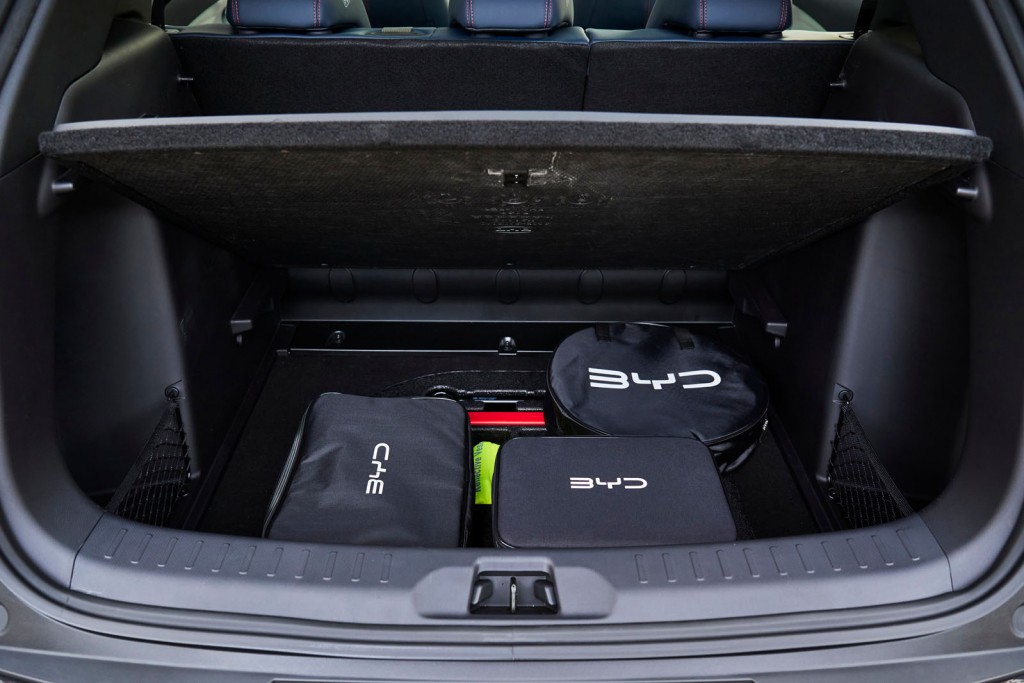 That platform will underpin BYD's future electric vehicles, and also shows off the full range of the firm's technology: it can produce the batteries, motors, drivetrain and semiconductors in-house. Not a lot of car firms can say that.
So what are the specs?
To run through the dimensions, the Atto 3 is 4455mm long, 1875mm wide and 1615mm high – right in the heart of mid-size SUV territory, then. It's also got a 440-litre boot, which expands to 1338 litres of capacity if you fold the rear seats. That's perfectly acceptable, if a bit lacking compared to the likes of the Niro EV.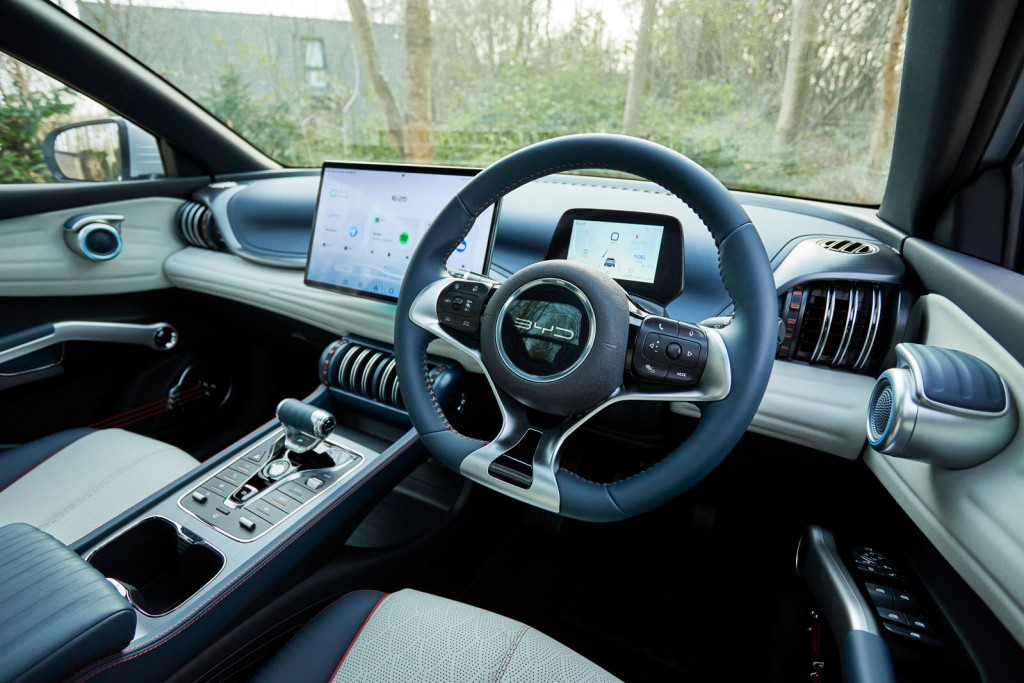 The e-Platform 3.0 is designed to allow front-, rear- and all-wheel-drive powertrains, but the Atto 3 is offered in a single spec, with a 150kW, 229lb ft motor that drives the front wheel. It has a claimed 0-62mph time of 7.3 seconds and a top speed of 99mph.
The car is powered by a 60.5kWh (usable) battery, which gives an official WLTP range of 261 miles. While the platform can run at up to 800V, the Atto 3 doesn't feature that, so the maximum charging speed is 88kW on a DC fast-charger. That's enough to allow for a 30-80 per cent charge in 29 minutes.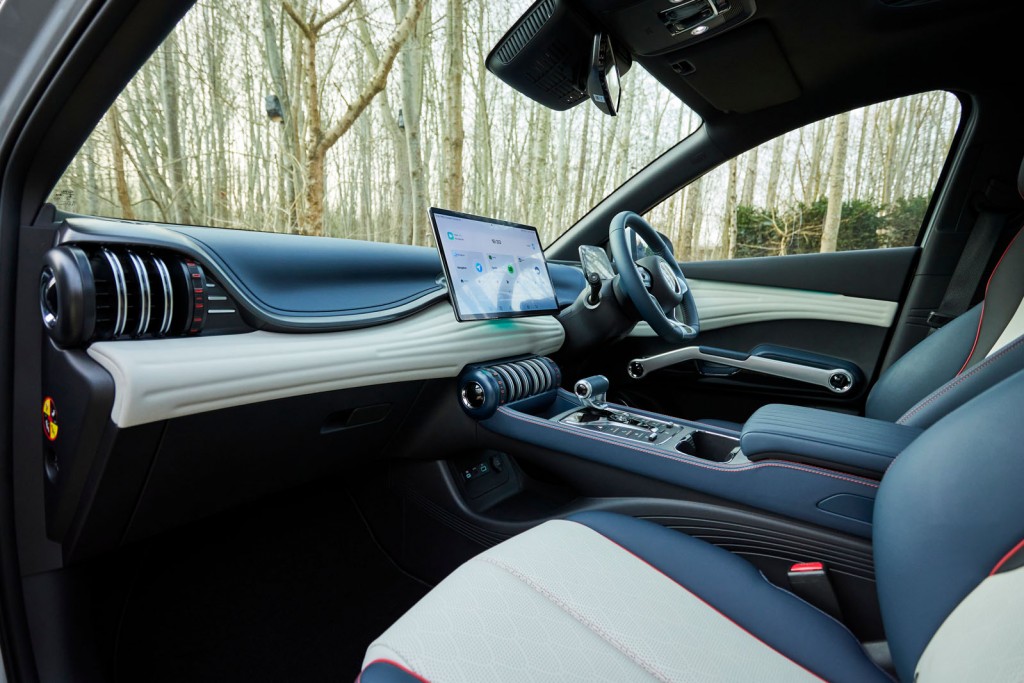 Notably, the car features BYD's Blade battery, which has an innovative different layout that allows it to go without the modules a battery pack is usually split into. That allows BYD to pack in more cells, allowing greater energy density in the same space, and also means that it can charge at the maximum 88kW for an extended period.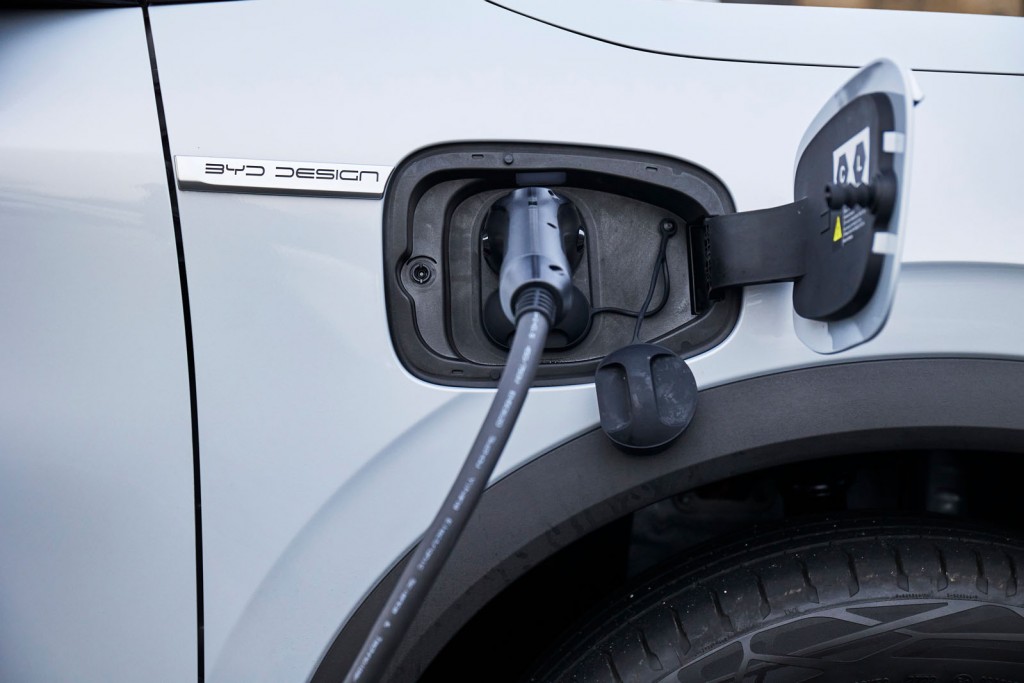 It also has a heat pump fitted as standard, which is unusual on a car in this class and price point, and should help the range in colder weather. It certainly helps contribute to the impressive official efficiency of 3.98 miles per kWh. We were closer to 3.2mpkWh on our UK test drive in cold weather, which is still creditable.
Let's talk about the styling…
The Atto 3's exterior styling certainly fits into the electric SUV class nicely, with a few distinct touches. The front of the car features BYD's 'Dragon Grille' design, 18in wheels and a full-width lightbar across the back (where the firm's Build Your Dreams name is spelt out in full). Notably, there are a few features that seem to be 'inspired' by Volkswagen's EVs, such as the badges near the wheel arches in front of the doors, and the rippled silver panel effect on the C-pillar. It's close enough to follow the class conventions, but without looking copycat.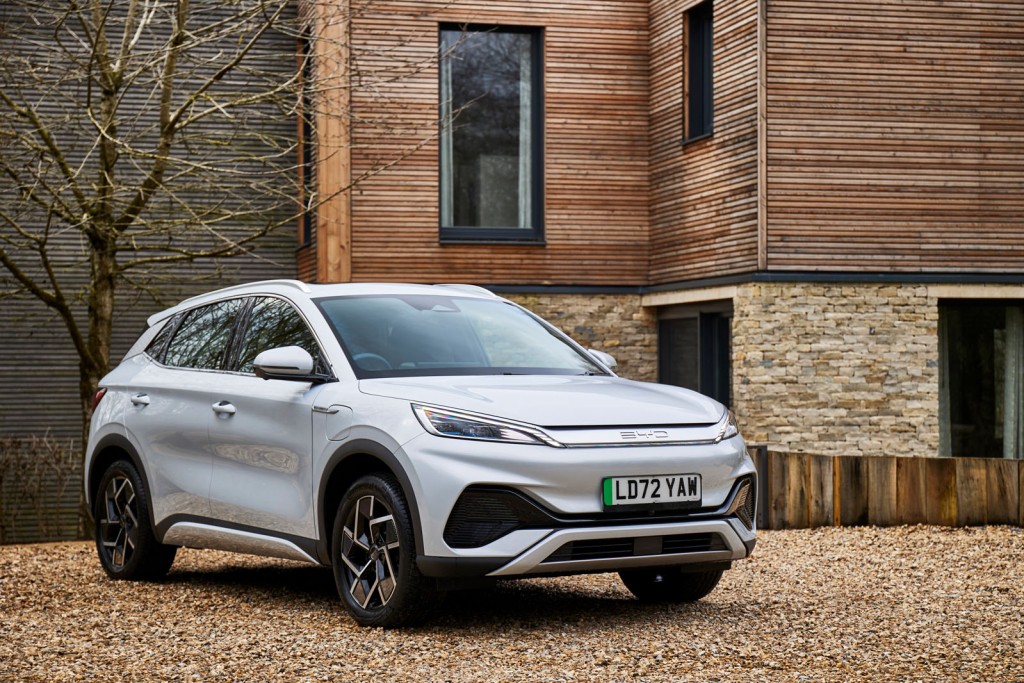 The interior is far more distinctive and, if we're being honest, fun. There's a big central touchscreen, a dashboard that retains about the right amount of buttons, a smaller digital driver info display that pops up behind the steering wheel and a large centre console with the key drive select controls on.
But there are some neat, characterful touches to be found: there's tightly wound string to keep items in the door pockets – which have a pleasant twang if you strum them like a guitar – and the air vents are a distinctive circular design that looks like you could rack CDs in them (kids, ask your parents).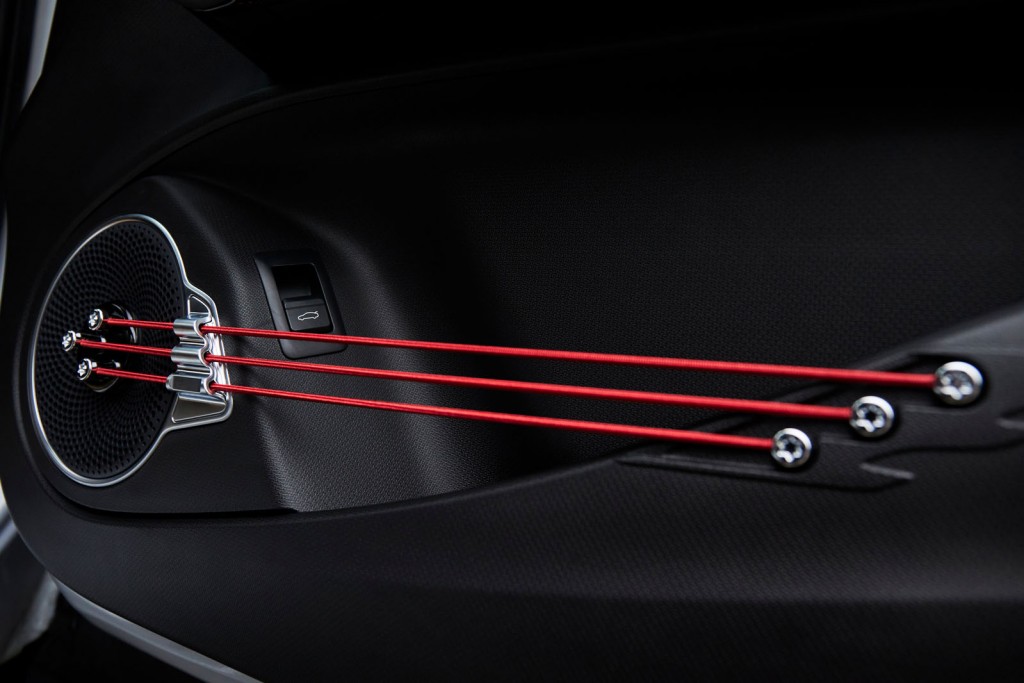 The piece de resistance is the touchscreen, which rotates. Yes, you can choose to have it in portrait or landscape, so if you're one of those people who can't decide which way round the infotainment screen in a car should go, this is the machine for you. Yes, it a bit of a gimmick, but given some apps works better in different formats we can see a use for it.
On entry-level models, that screen is 12.5in in size, but if you opt for the top-spec trim you get a massive 15.6in screen, which is so big it actually blocks out a bit of the windscreen when you put it in portrait mode.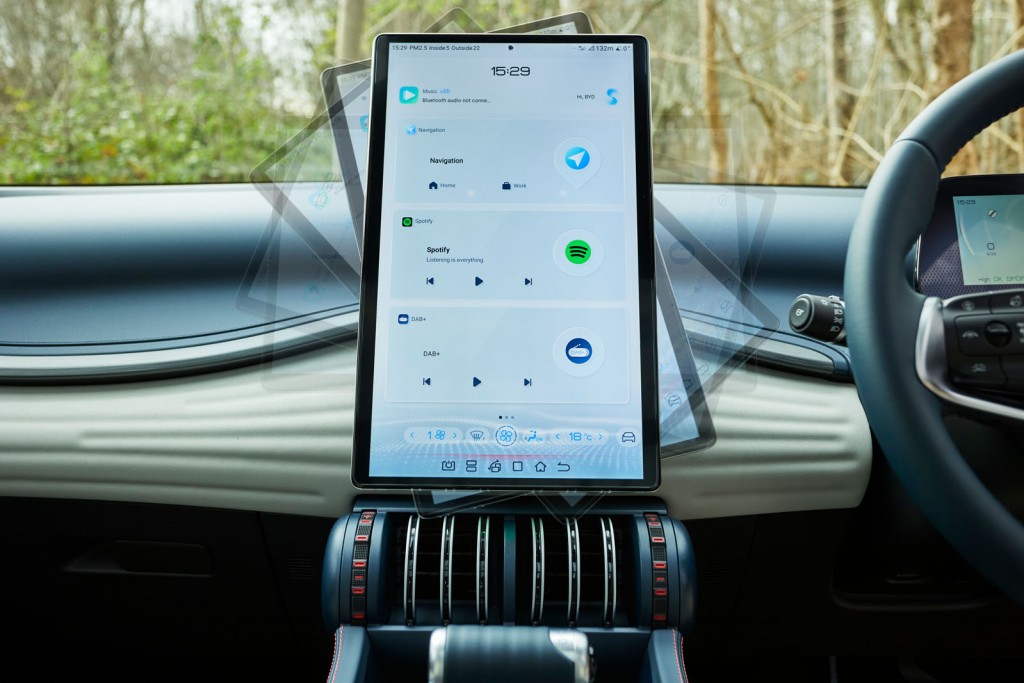 Otherwise, the infotainment is reasonably slick, with an interface that will be familiar to anyone who's used a smartphone. It's well laid-out and reasonably clear, without any of the foibles or annoyances of some other systems we've tried. It's adaptable too: the main menu has multiple tiles, and you can even use a split screen function to display, say, the map and your music.
We also quite like the interior door handles, which take the form of a lever that wraps around the side speakers, and the automatic gear selector, which is a pleasingly tactile grip handle a bit like a plane throttle. It all gives the interior a little bit more quirk and character than some stripped back EVs we've driven.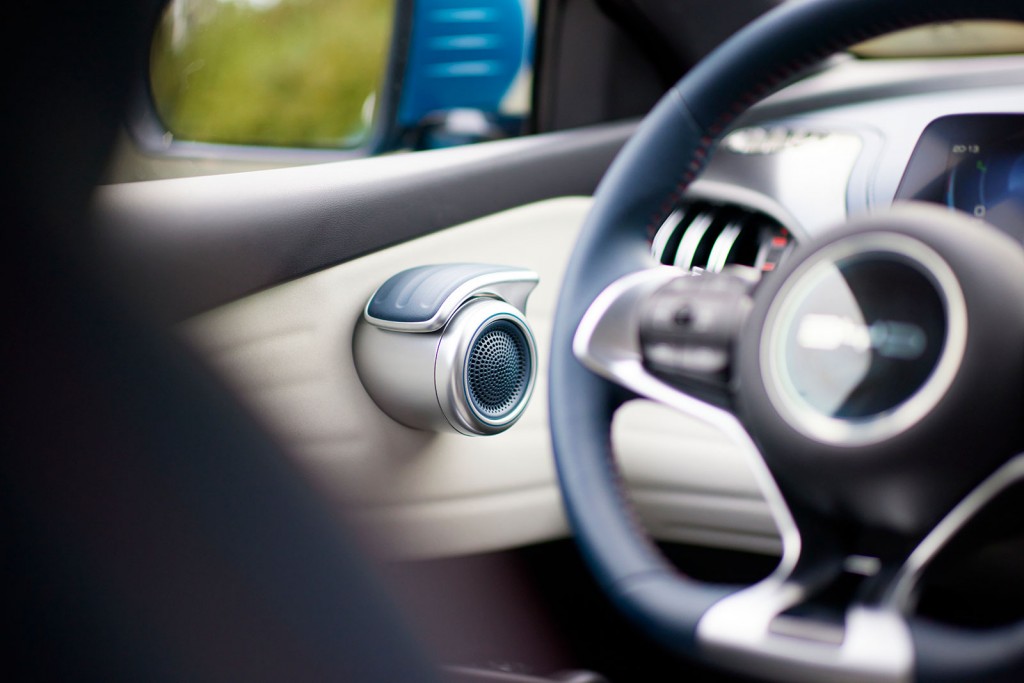 So what's the Atto 3 like to drive?
We first sampled the Atto 3 in August 2022 on a flat, disused airfield in The Netherlands, but we've now had a longer run on bumpy, engaging Cotswold roads. 
Behind the wheel, the Atto 3 is absolutely fine to drive, without offering much in the way of thrills. Which might sound like a bit of faint praise, but you suspect is what BYD is aiming for. This isn't a performance machine, it's a family SUV, and the focus has clearly been on offering a predictable, safe and balanced performance.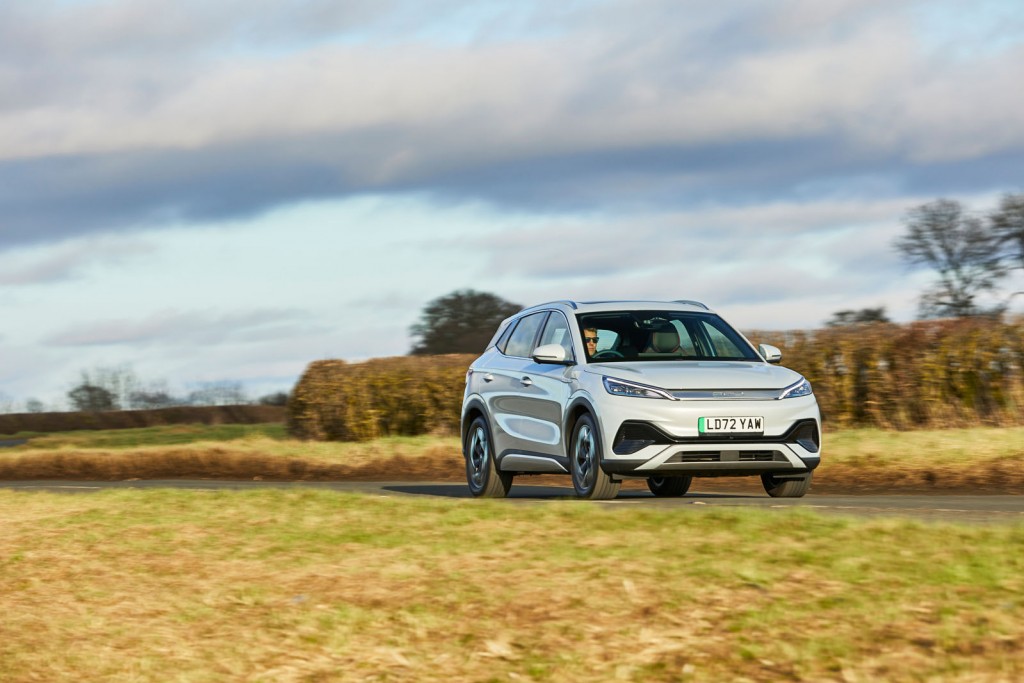 The acceleration is brisk but not rapid, and the steering is consistent but feels a little leaden and unengaged. It cruises nicely at speed, and has enough power for any situation you might find yourself in. The ride is very good, with the suspension soaking up bumps in the road with aplomb and keeping things smooth for occupants.
There are three drive modes – Eco, Normal and Sport – although don't expect Sport mode to transform this into a performance hatch. There are also two levels of brake regeneration, although even on the High level it's quite conservative. This certainly isn't an EV you can drive with just one pedal.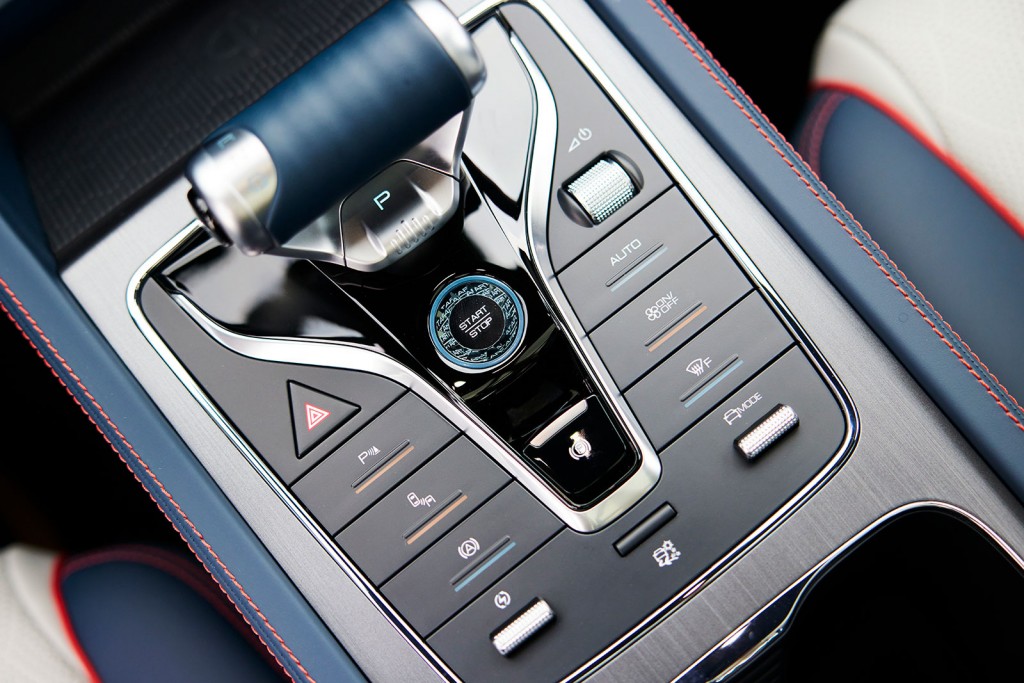 Dig into the menus and you can adjust both the brake feel and steering between Comfort and Sport modes, although the margins are relatively small. 
Certainly, the Atto 3 is well-tuned to meet most of the demands and expectations that buyers of electric SUVs will place on it. It's comfortable to drive and spend time in, which is key for that market.
What will it cost?
The Atto 3 will be offered in the UK with three trim levels: Active, Comfort and Design, and there aren't many differences between them. The entry-level Active models cost £36,490 and feature a 7kW onboard charger along with plenty of standard kit such as that heat pump, a panoramic roof, lots of driver assistance systems and a vehicle-to-load output.
The mid-level Comfort trim costs £36,990 and adds an 11kW onboard charger. For £38,990, top-spec Design models gain that ridiculously big 15.6in touchscreen and an air purification system.
BYD has yet to reveal finance deals so we don't know what the Atto 3 will cost on a monthly basis yet. On list price alone, the machine is well-priced and certainly competitive with class rivals. That said, you do wonder if the fact it doesn't undercut its rivals might make it harder to tempt buyers away from better known brands.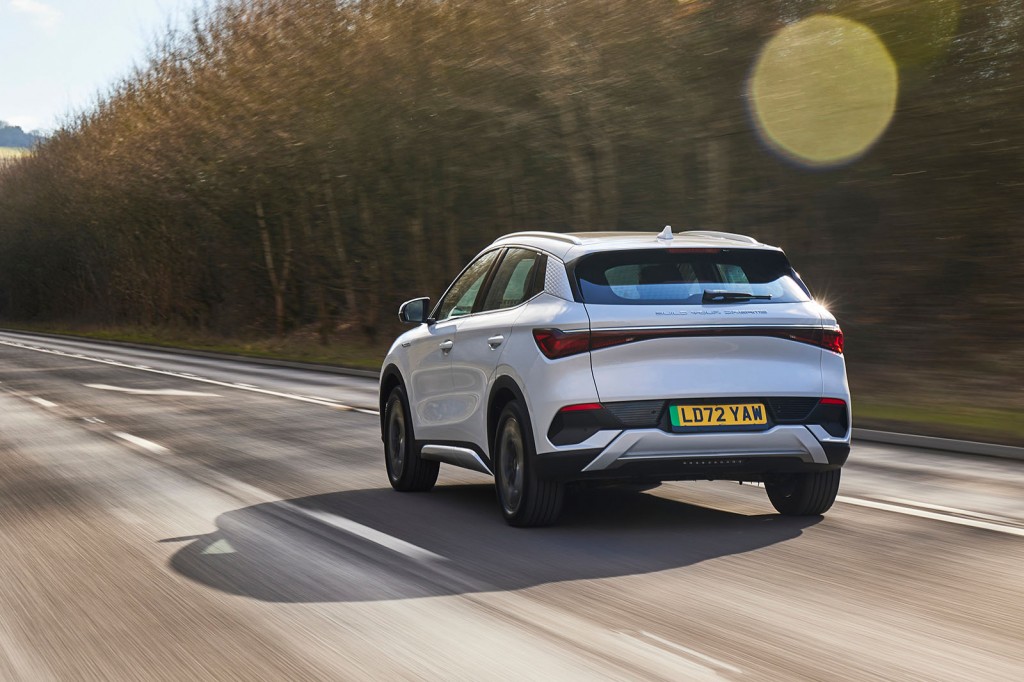 What rivals should I consider?
As noted, there are lots of them: the electric crossover class is crowded and competitive. Start with the Volkswagen ID 3, or even the Volkswagen ID 4 if you fancy something a little bigger. You'd also want to look at the excellent Kia Niro EV and the newly refreshed Hyundai Kona EV.
There's also the Renault Megane E-Tech Electric, and while the MG 4 is smaller it's also significantly cheaper.
The challenge for BYD will be giving buyers in such a crowded market full of creditable machines reason to look at a newcomer. If anything, that's made harder because the Atto 3 does a really good job of fitting comfortably into that class – but perhaps without really standing out in any particular area. It's very good, but is there a compelling reason to overcome brand loyalty?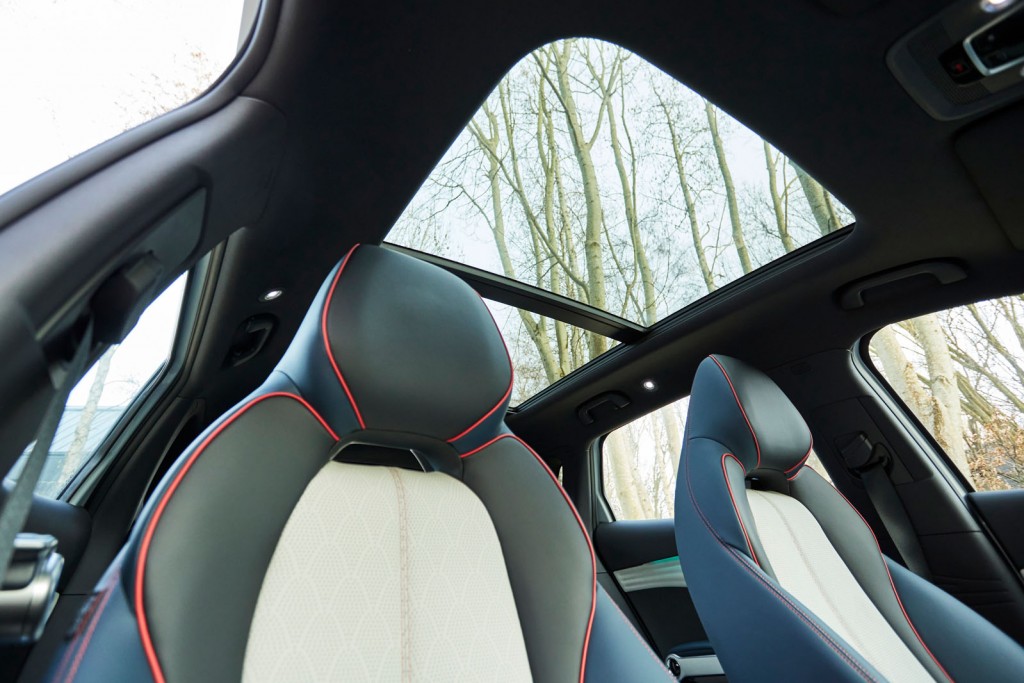 Verdict
You might not have heard much about BYD, but it's definitely a firm to take seriously: it has the capacity, production and manufacturing capability to operate at scale – and to really deliver on some fairly bold ambitions.
And the Atto 3 is certainly well-designed to help the firm do so. It's a convincing and credible contender in the fast-growing electric SUV market, and while it plays it safe in terms of driving dynamics there's enough character and quirk to help it stand out among a big pool of rivals. It's a car that should be on your list of contenders if you're shopping for a family electric SUV.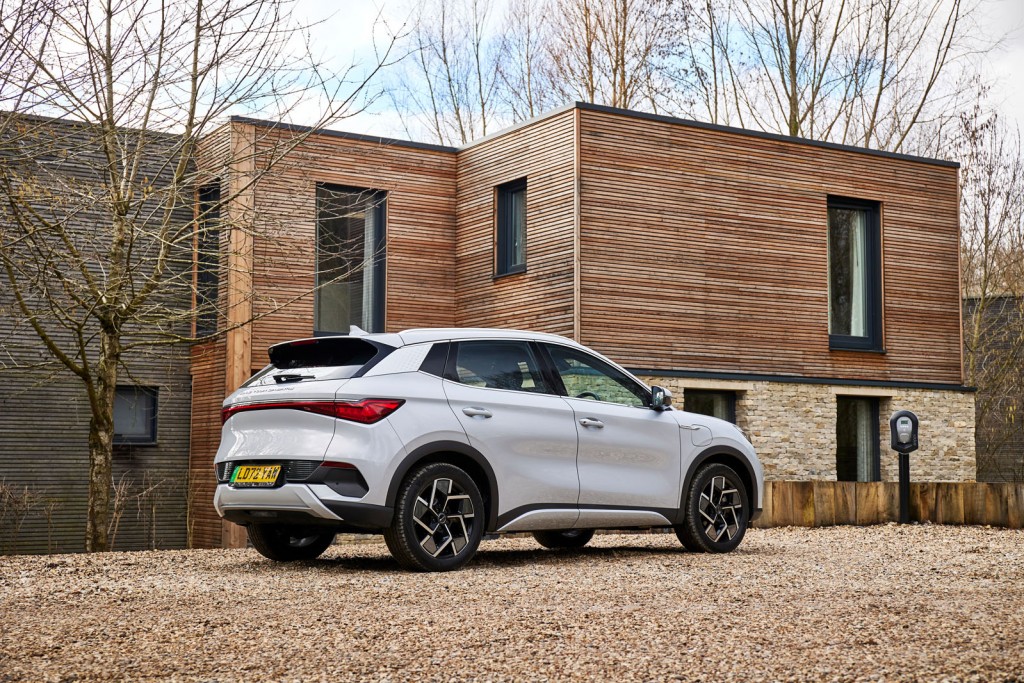 BYD Atto 3 specifications
Motor: Permanent magnet synchronous motor
Gearbox: Automatic

Driven wheels: front

Maximum power: 150kW
Maximum speed: 99mph
0-62mph from: 7.3secs
Battery size: 60.48kWh
Electric range (official): 261 miles
Maximum charging speed (DC): 88kW
CO2 emissions: 0g/km
Kerb weight excluding driver: TBC
Height: 1615mm
Length: 4455mm
Wheelbase: 2720mm
Maximum boot capacity: 440 litres
READ MORE
Subscribe to the Move Electric newsletter
e-CARS
Video: Can the National Grid cope with a surge in electric vehicles?
e-BIKES
What to look for when buying an e-bike: Move Electric's top tips
The rise of Volt Bikes: 'when we launched, people thought we were mad'
e-MOTORBIKES
Maeving RM1 electric motorbike review
Q&A: Zapp founder on why electric mopeds are the future
Government plans 2035 ban on new non-zero emission motorbike sales
e-SCOOTERS
Tier to upgrade e-scooter fleet with a smart 'Parrot'
Q&A: Neuron Mobility's UK boss on e-scooters, safety and helmet selfies
e-WORLD
Polestar to supply battery tech to electric boat firm Candela
Engineering giant ABB working on electric Dover-Calais ferry