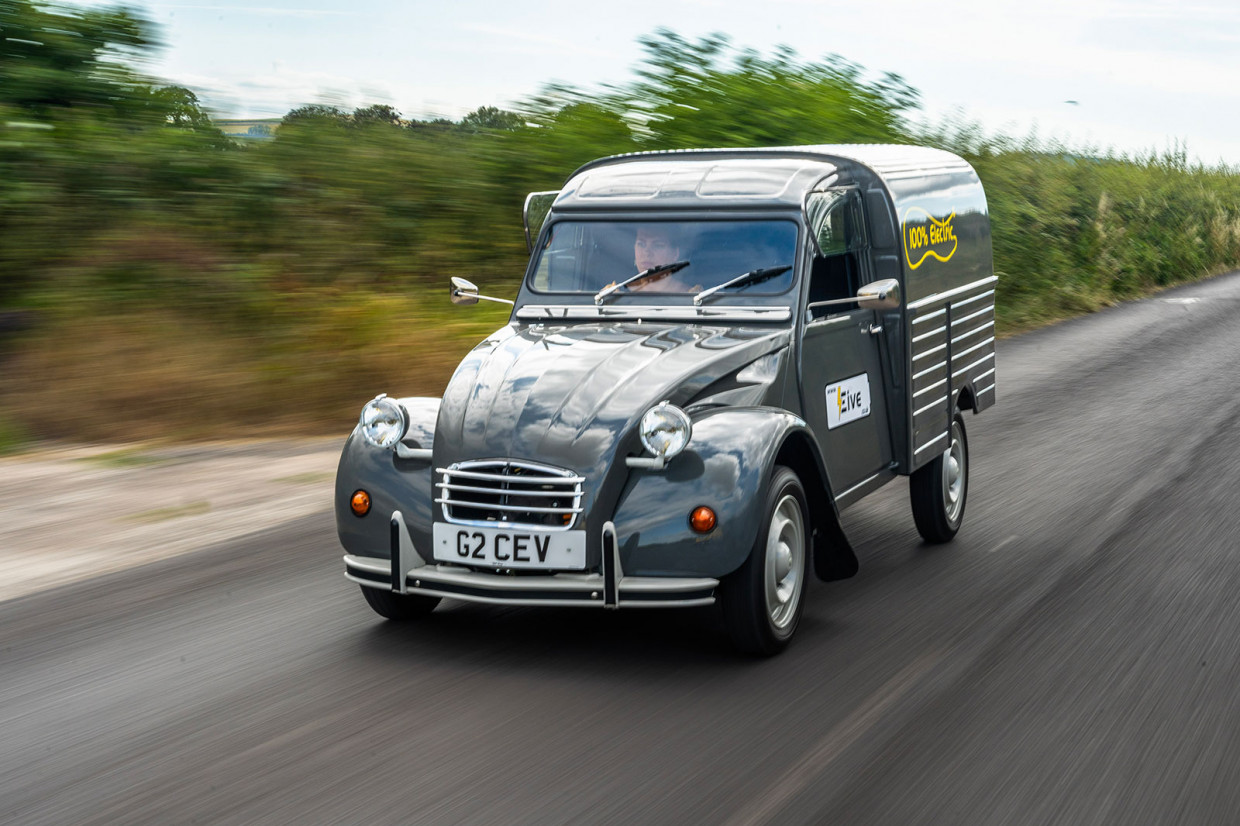 On the site of a former military base in Wiltshire, not far from Warminster, is a corner of England that will be forever France. Well, at least while the 2CV Shop is there. This repairer, restorer and purveyor of the iconic 'tin snail' has been here since 2008. "The 2CV is my passion," admits the owner, Darren Arthur. 
Now, with his launch of an electric van version costing from £39,995 plus VAT, that passion is set to enter unchartered territory. Who will buy it? Indeed, will anyone? "There's a market for an electric 2CV van but I don't know how big it is," says Arthur. "If I get to double figures in the first year, I'll be pleased."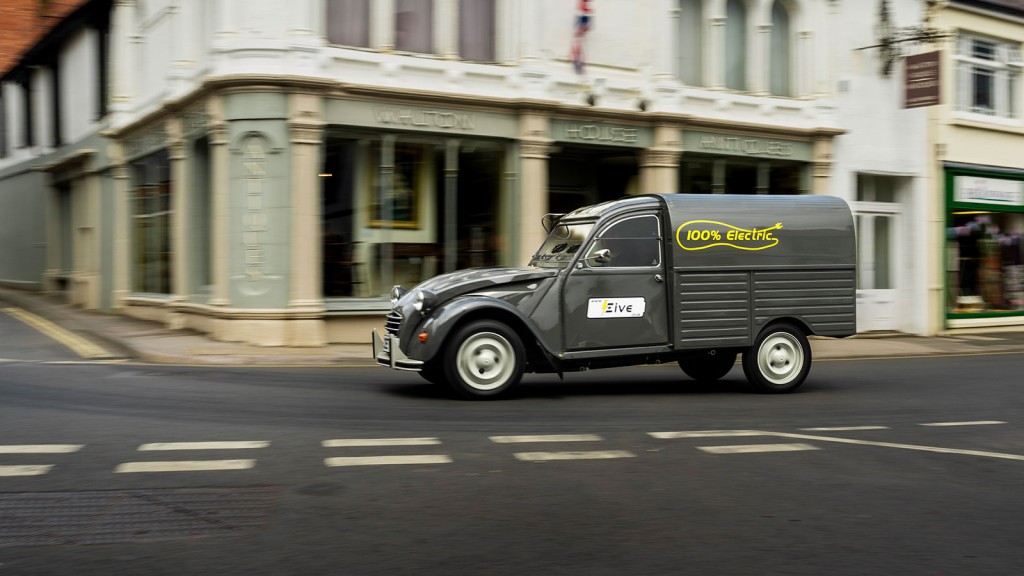 Like the 2CV itself, he has learned to take the rough with the smooth. The first 15 years of Arthur's business were, he says, a labour of love while in more recent times, things have taken off with demand for the old car increasing and prices going through its fabric roof. 
Keep up with the latest electric news: get our FREE newsletter
His idea for an electric reimagining of the venerable 2CV Fourgonette, the 2CV-based van that Citroën launched in 1951, was prompted by an electric 2CV saloon launched a couple of years ago. Engineered by Cassis, the France-based 2CV parts supplier, it was powered by a 20kW electric motor made by Zero and weighed only 30kg more than the original car. At first, Arthur was worried the 2CV's character would be lost but after driving one, was quickly won over.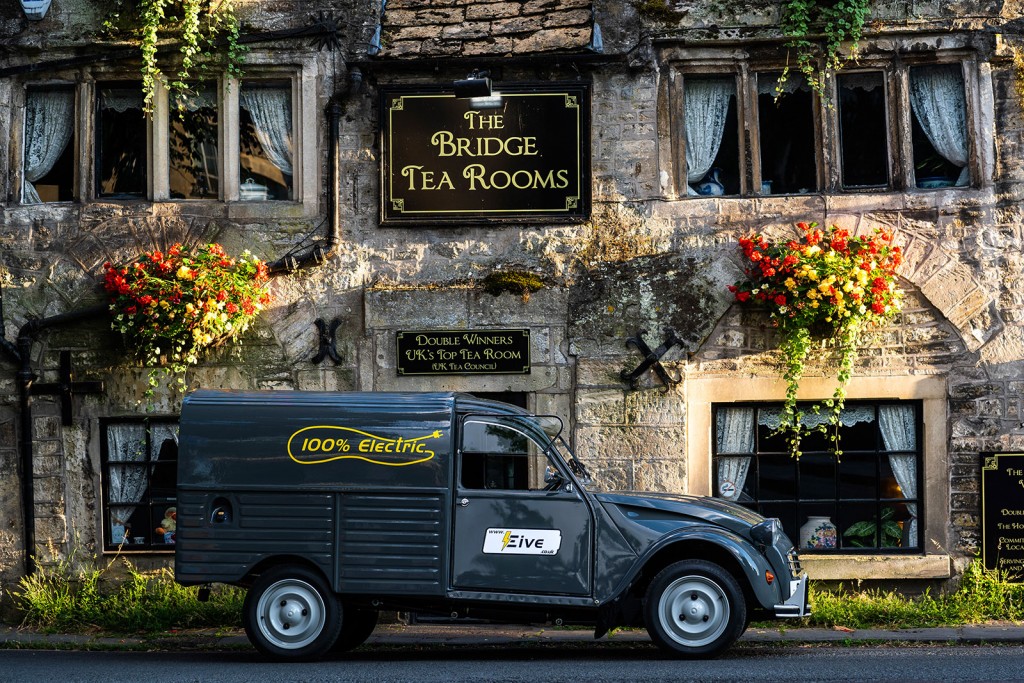 Forward to today and Arthur can supply so-called 2CEVs that he fits with the Cassis electric conversion kit. VAT-inclusive prices start at £16,900 for conversion of a customer's 2CV, assuming it's in good order, rising to £29,900 if Arthur has to supply the car as well. 
Having got a taste for the model, Arthur's thoughts then turned to developing an electric version of the aforementioned 2CV van. However, as he started to cast around for donor vehicles to convert, he quickly realised that Fourgonettes are thin on the ground. So he decided to base his conversion on the saloon; chopping off the rear body and replacing it with a glassfibre van body produced in, of all places, Bury St Edmunds.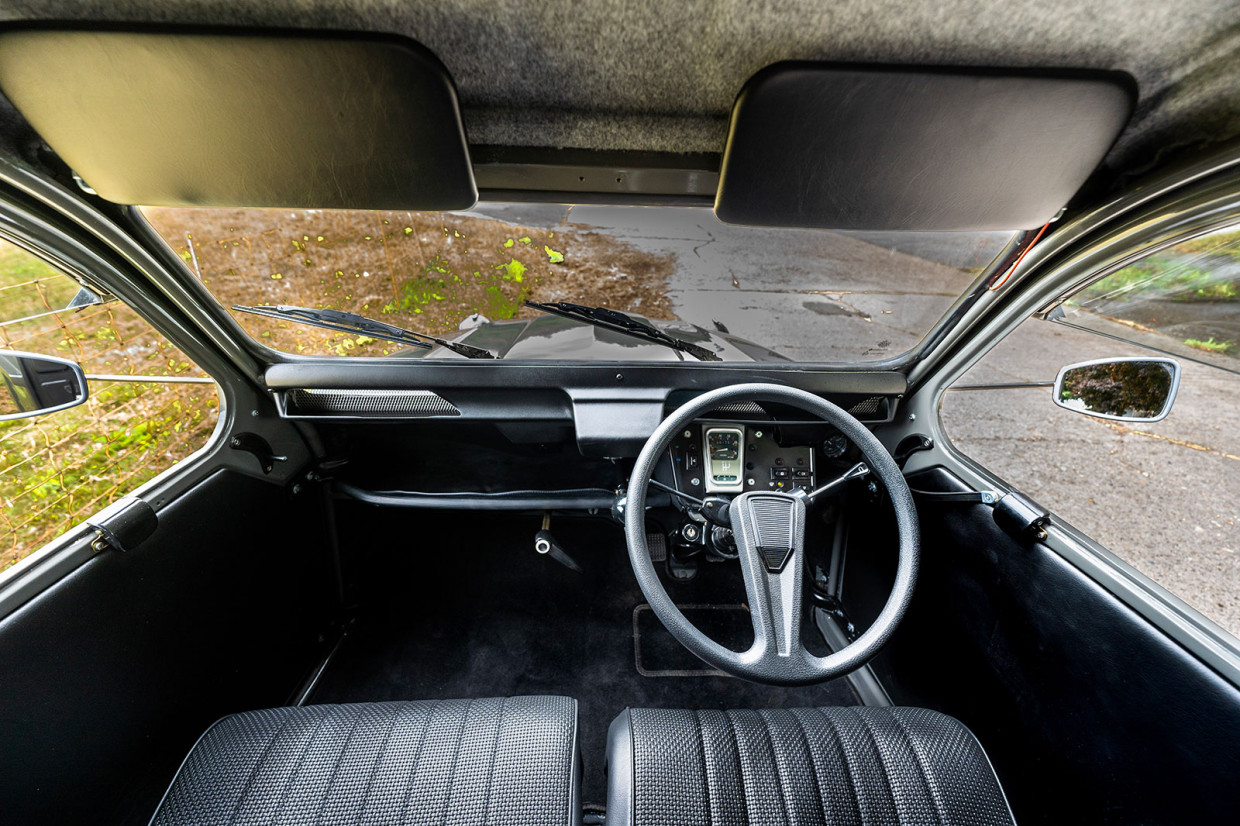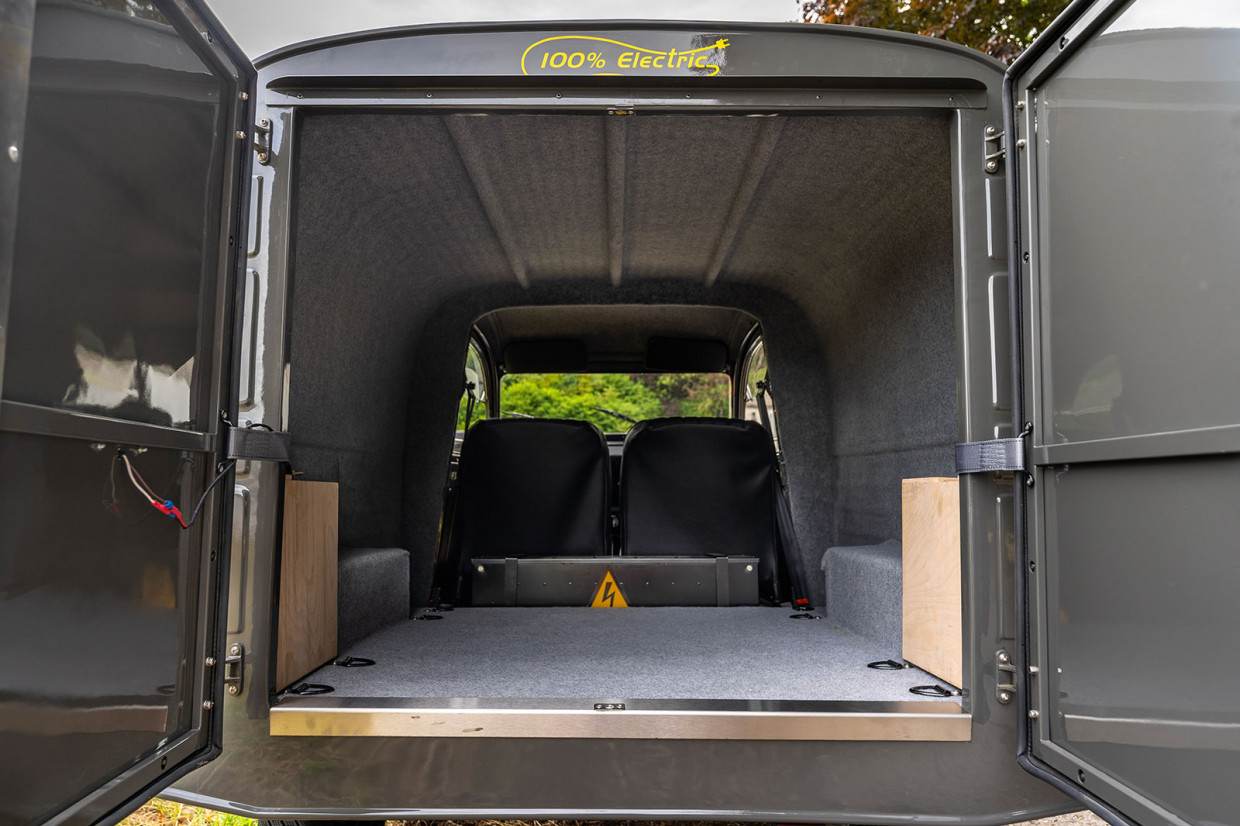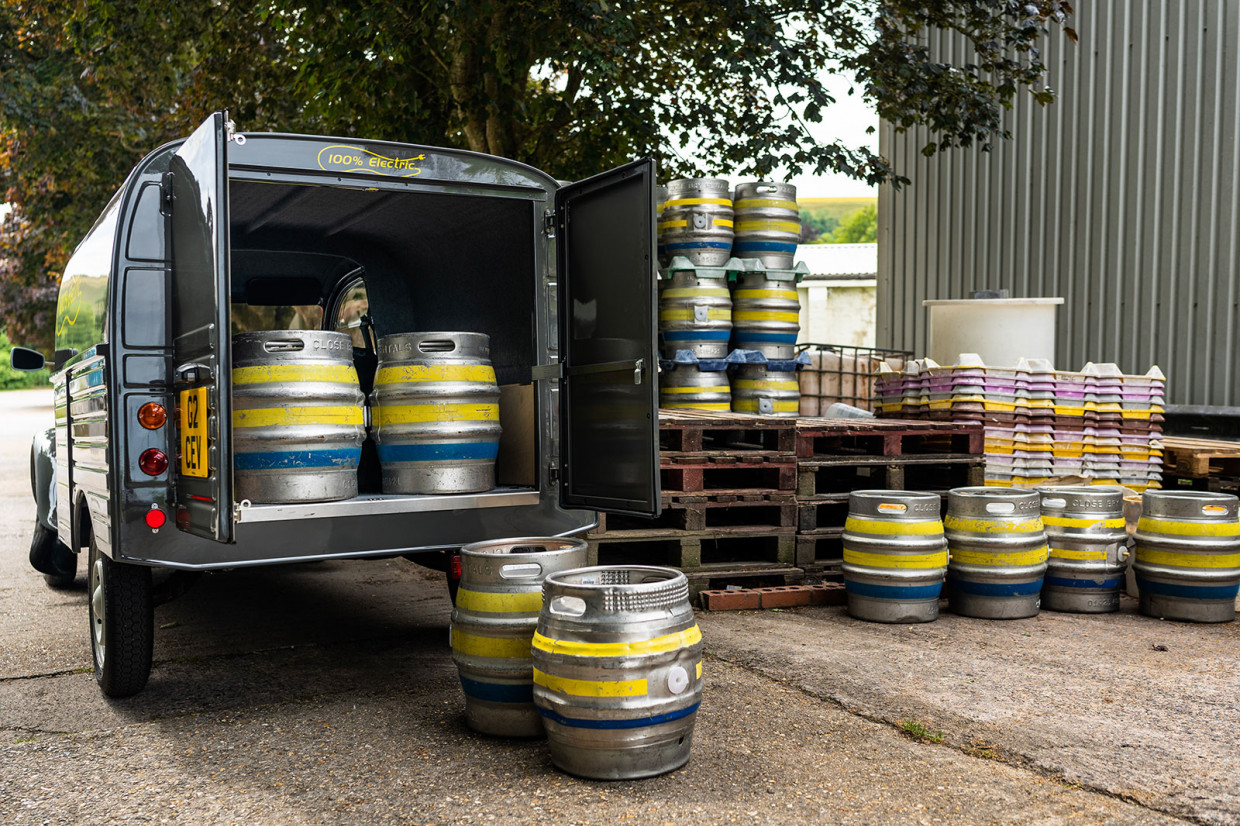 And then he decided that the model must be registered as brand-new which, under the terms of Individual Vehicle Approval, means it must be constructed almost entirely from new parts. As things have turned out, for his prototype version, the only used parts Arthur has retained from the donor 2CV are the four-speed gearbox (first gear has been blocked off because it's unnecessary) and steering rack, both reconditioned by him, and the side windows. The remaining components are new parts supplied by Cassis.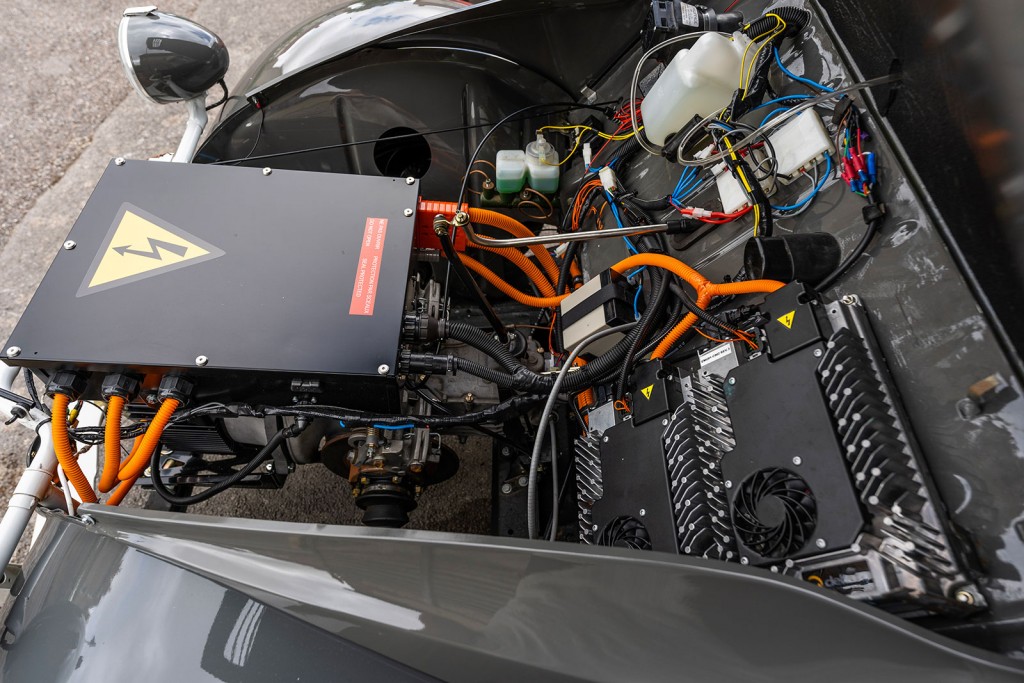 Arthur calls his new van, Eive. Like the 2CEV, it is powered by a 20kW electric motor and has a 10kWh battery giving a 65-mile range. Production vehicles (manufacture is expected to start next May) will be offered with an optional, 22kW battery that boosts the range to 120 miles.
Eives fitted with this larger battery will have uprated suspension. The payload for versions fitted with the smaller 10kW battery is a reasonable 350kg compared with the Fourgonette's 275kg. Charging is by a 3kW on-board charger that connects to a wall socket via a three-pin plug. A 10% to 90% charge takes around two and half hours. An optional Type 2 charger is available for £250.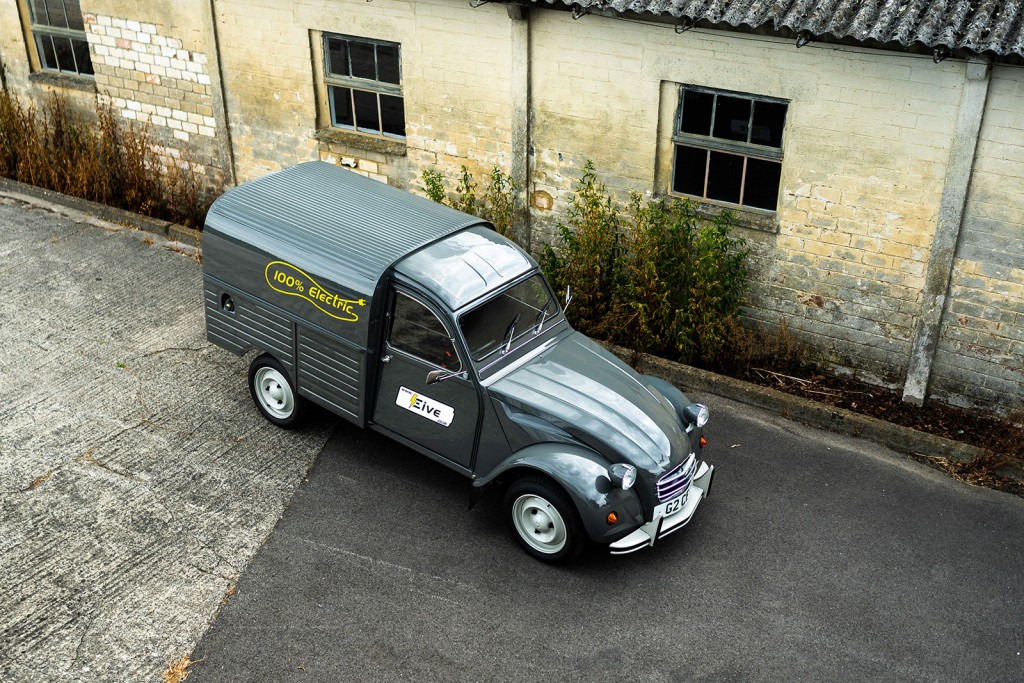 The fit and finish of the Eive demonstrator is excellent. Under the bonnet there's plenty of room for the motor and associated electronics. The battery is behind the two seats. It's almost full-width but there's still lots of load space in the back.
From the driver's seat the Eive is pure 2CV. The small and fiddly instrument panel owes nothing to ergonomics, while to the left is the familiar push-pull gearchange sprouting from the dashboard. The only new addition is the charge level indicator. 
To get going you turn the ignition key then wait a second for the motor to start, dip the clutch and select third (second is for steep hills only), release the umbrella handbrake and move off with a lurch as the driveshafts take up the slack.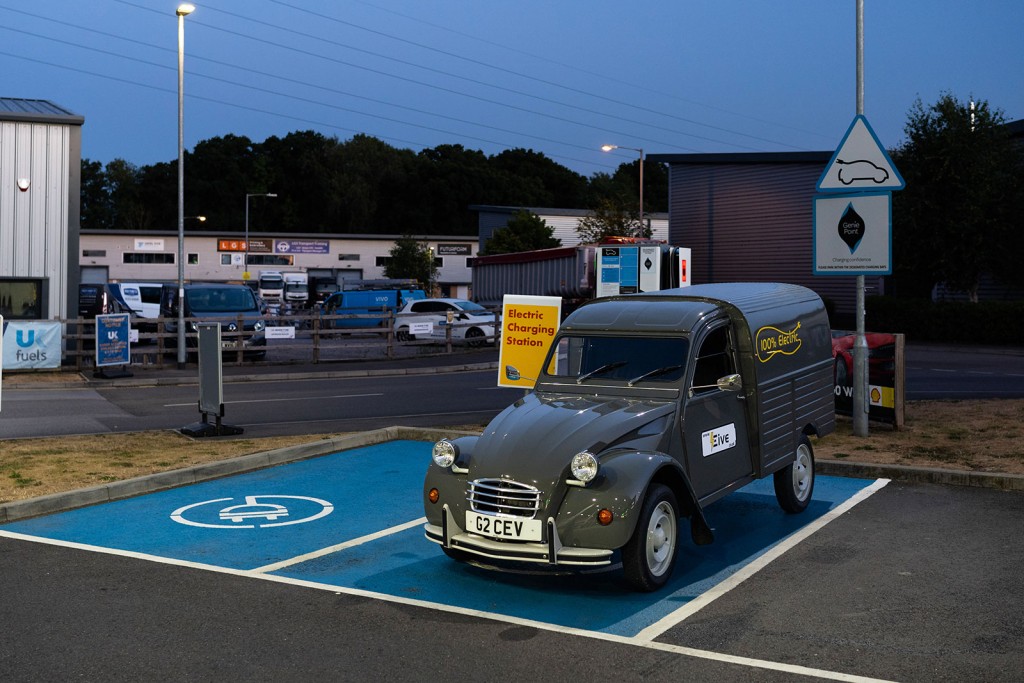 The Eive has only as much power as the original, partly for safety reasons but also to preserve the original's sense of unhurried progress. So it's slow but once rolling, it's torquey enough to stay with traffic. Cruising at 40mph on its long-travel suspension (it leans comically in roundabouts) and with the gearbox whirring quietly away, it sounds and feels utterly authentic.
Prices start at £39,995 plus VAT. That's a substantial premium over the larger and more efficient Citroën e-Berlingo, available from £30,335 plus VAT. However, a business keen to go green and get noticed may think it worth paying. If Arthur's modest sales prediction proves correct, an Eive might just hold its value better, too.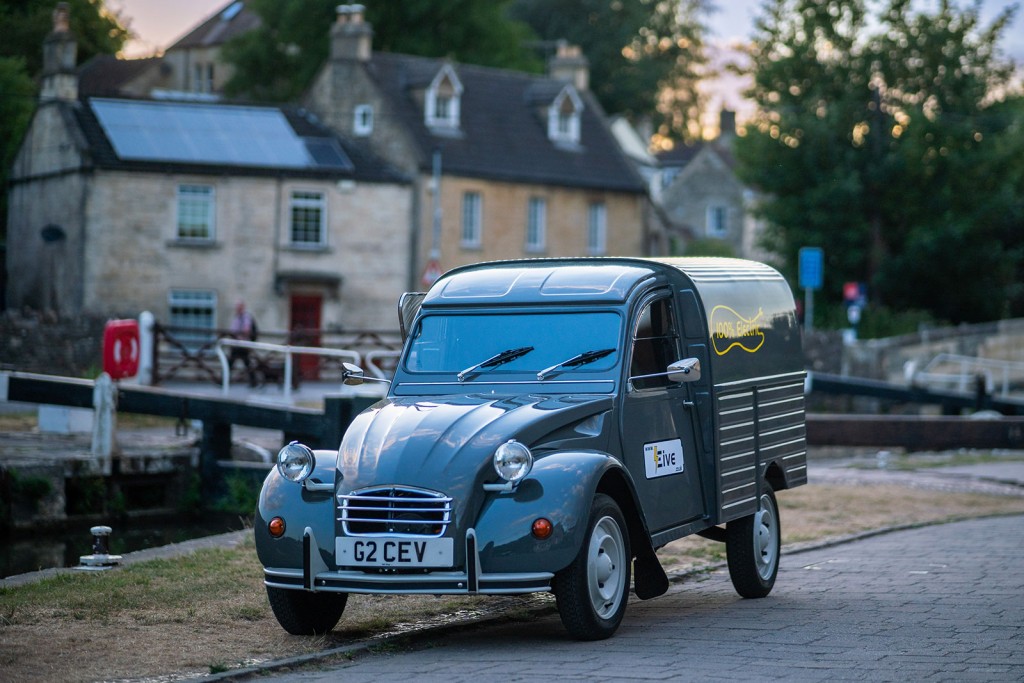 READ MORE
Subscribe to the Move Electric newsletter
e-CARS
Video: Can the National Grid cope with a surge in electric vehicles?
e-BIKES
What to look for when buying an e-bike: Move Electric's top tips
The rise of Volt Bikes: 'when we launched, people thought we were mad'
e-MOTORBIKES
Maeving RM1 electric motorbike review
Q&A: Zapp founder on why electric mopeds are the future
Government plans 2035 ban on new non-zero emission motorbike sales
e-SCOOTERS
Tier to upgrade e-scooter fleet with a smart 'Parrot'
Q&A: Neuron Mobility's UK boss on e-scooters, safety and helmet selfies
e-WORLD
Polestar to supply battery tech to electric boat firm Candela
Engineering giant ABB working on electric Dover-Calais ferry