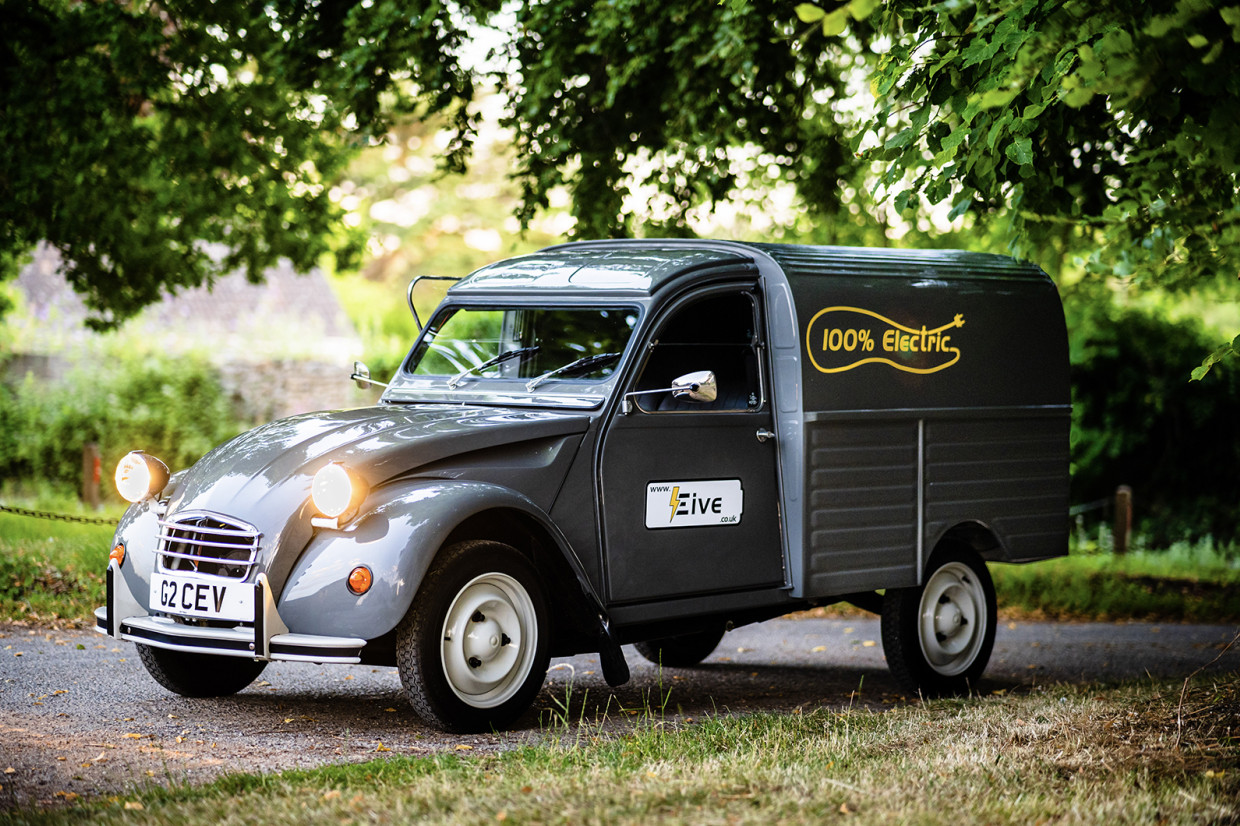 Looking for an electric van that combines electric tech with a dash of retro style? Then check out Eive, a new reimagining of the classic Citroën 2CV Fourgonette.
The electric reimagining of the long-running commercial vehicle – which was one of the most popular vans in France for decades – has been developed and built by The 2CV Shop, a Wiltshire-based outfit that has already developed an 'electromod' Citroën 2CEV. But while that is sold as a kit package to convert existing 2CV models, the Eive is different: despite the retro styling, it's a new build machine.
Electric news, reviews and features in your inbox: subscribe to the FREE Move Electric newsletter
The 2CV Shop says that it will hand assemble the Eive machines mostly from new components, which will allow for a high degree of customisation: buyers can pick from left- or right-hand drive, whether to have side and rear windows or not and any colour of paint.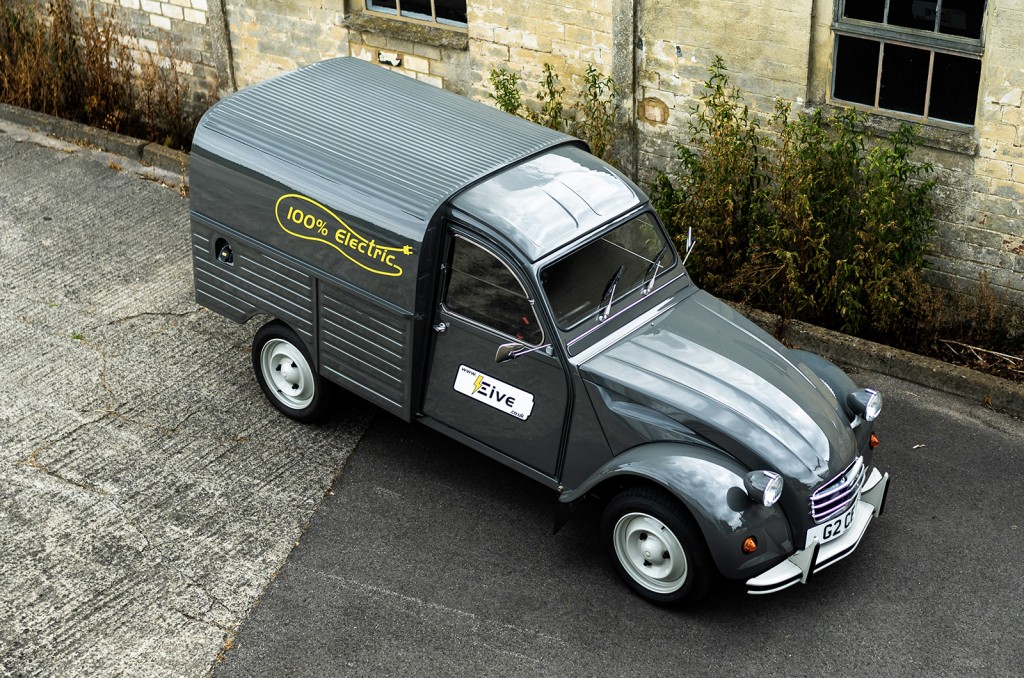 The Eive will be powered by a 20kW motor that offers 88.5lb ft of torque and a top speed of 60mph. There is a choice of battery sizes, starting with a 10kWh unit that offers a real-world range of around 60 miles. The larger battery will double that to around 120 miles.
Citroën e-Berlingo review: we drive van-based MPV
The machine is supplied with a three-pin domestic plug charger, which can charge the 10kWh battery from 10-90% in around 2.5 hours. The firm can also supply an adaptor so that the Eive can be plugged into a Type 2 connector.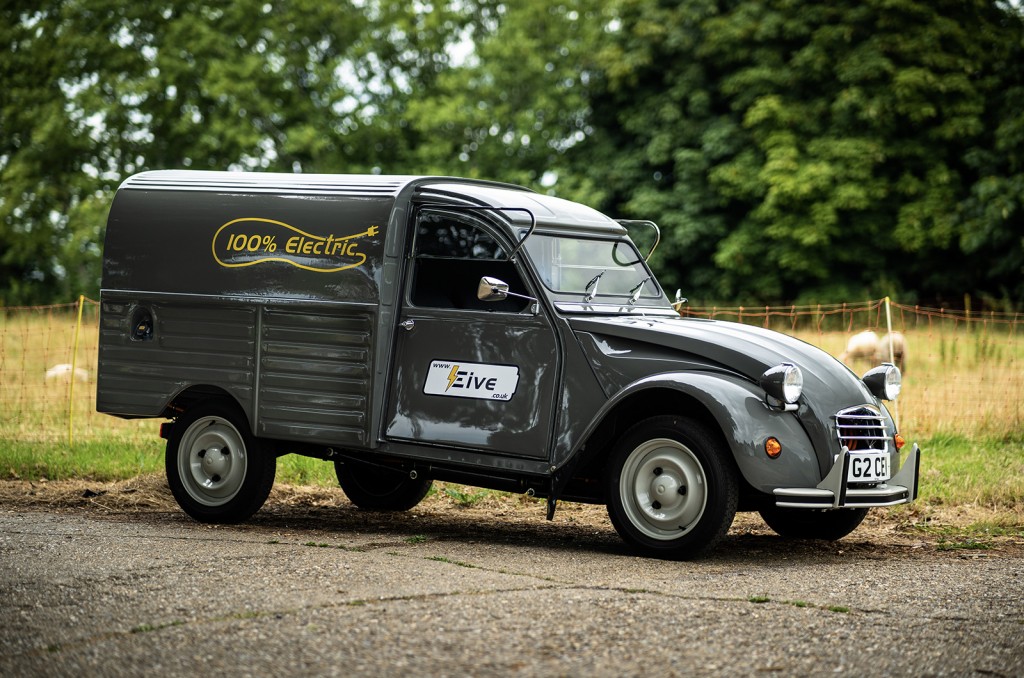 The 2CV Shop says that Eive will hand-built in very small numbers, which should help make it an unusual and distinctive last-mile delivery vehicle. It will be priced from £29,995 plus VAT, with deliveries due to begin in the middle of 2023. Test drives are now available from The 2CV Shop's Warminster base.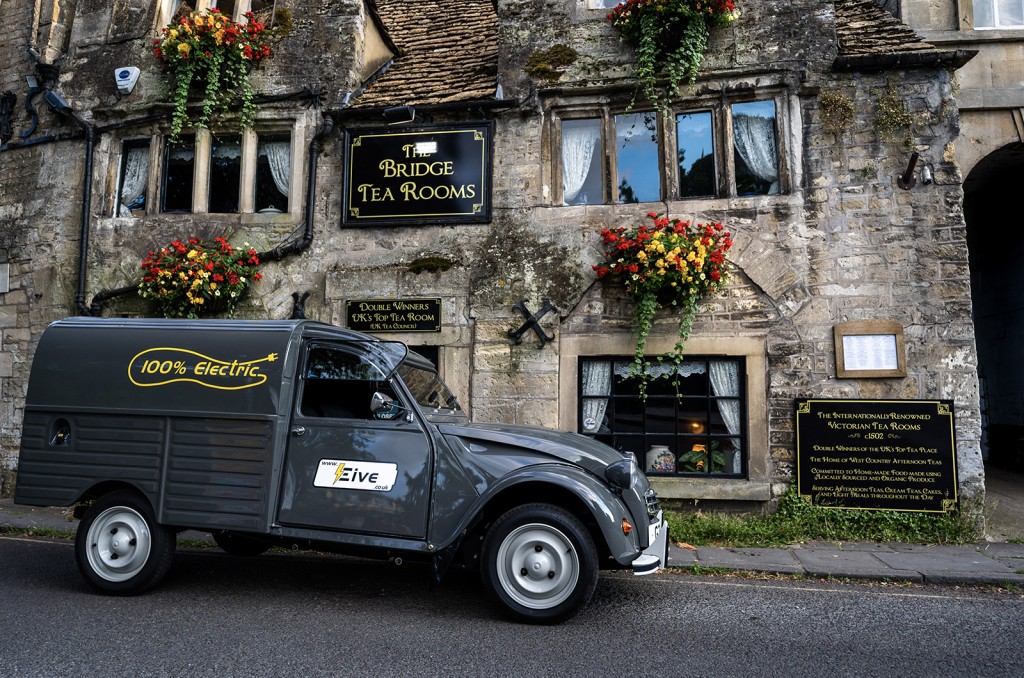 READ MORE
Subscribe to the Move Electric newsletter
e-CARS
UK charging networks: complete guide to every provider
New Cupra UrbanRebel is a bold EV supermini with 273-mile range
e-BIKES
10 fun things to try on an electric bike
Living with a Gocycle G4: how easy is it to adjust to?
e-MOTORBIKES
Seat Mó eScooter 125 UK review
How to do a CBT on an electric motorbike
Energica unveils new Experia electric tourer motorbike
e-SCOOTERS
Are e-scooters legal in the UK?
Private e-scooter rules 'cannot simply copy' rental regulations
Superpedestrian's European boss on why e-scooters are for everyone
e-WORLD
New Candela P-12 Shuttle to arrive as first electric 'flying' ferry
Pipistrel Velis Electro: meet the first certified electric plane