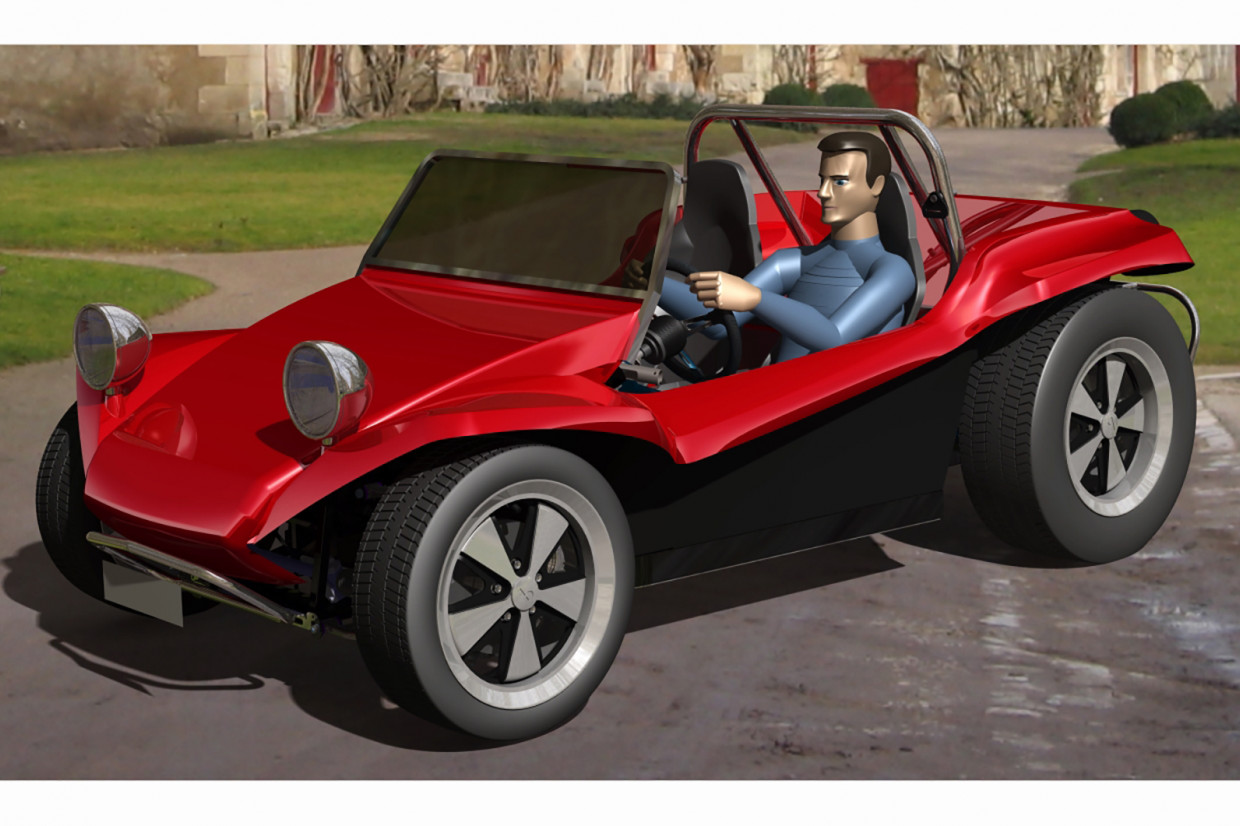 A new sustainability produced beach buggy and an amphibious all-terrain fire and rescue vehicle are among four new British projects that will share £1 million of funding for niche electric vehicles.
The other projects to secure a share of the funding include a high-efficiency lightweight aero wheel rim and a bolt-on electric front drive module for use on light electric vehicles.
Keep up with the latest electric vehicle news with our FREE newsletter
The four projects are all in development, and won the financial backing in the Niche Vehicle Network (NVN) Production Readiness Competition run in conjunction with the UK's Advanced Propulsion Centre (APC). 
The NVN represents low-volume vehicle manufacturers and specialist technology firms, while the APC works with the UK government and automotive industry to support the transition to zero-emission vehicles.
The EV beach buggy (pictured above) is being developed by Halls Engineering and Design, EcoClassics and Pie Valley Buggies. It is designed to be sustainable and durable, and uses a 160kW motor with a built-in gearbox, differential and inverter. The firms claim it will offer a range of around 90-100 miles, and it also features new suspension and a perimeter-frame-plus-backbone chassis.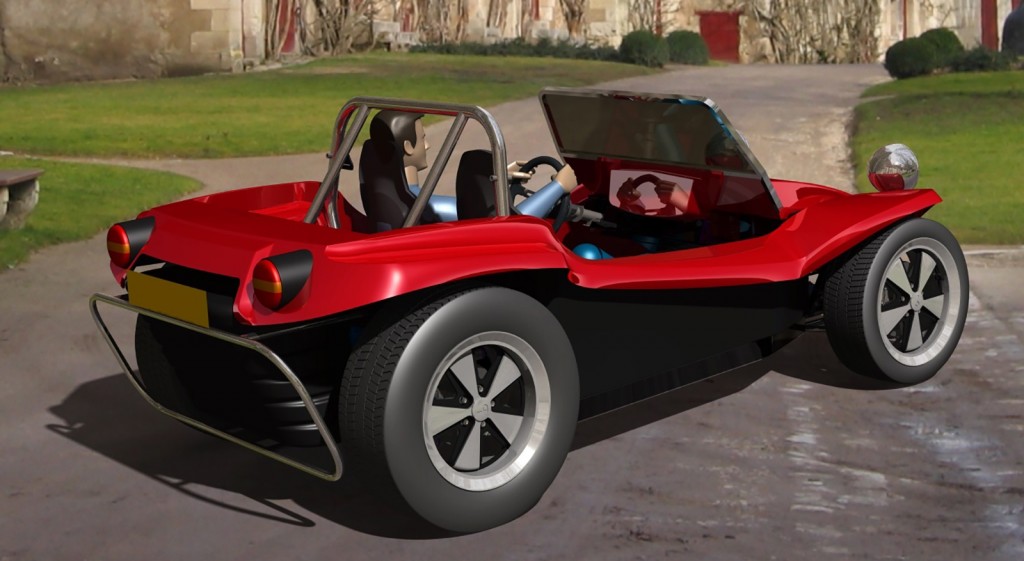 The Amphibious e-All Terrain Vehicle (e-ATV) is being developed by iNetic Ltd, Customised Composites Ltd and Whinwhistle Coarse Fishery, and its creators believe that it could be used by fire and rescue services, agriculture and for in-field broadcasting. It's designed to replace ICE-powered amphibious ATVs, and both the chassis and body will be designed and manufactured in the UK.
Another project to secure backing was EV Mode, which showcases a front-end drive module that could be bolted-on to small sub-A segment M1 four-wheel vehicles and electric two- and three-wheelers. Developed by FAR-UK, Lightweight Structural Composite Panel Technologies and 3J Driveline, the unit incorporated an e-axle, inverter, braking, steering, suspension and crash safety features.
The final winner of HELAR, a lightweight 'high efficiency' aero wheel rim that's been developed by Carbon Threesixty in association with Composite Ingeration and Rimstock. It's effectively an lightweight, low drag wheel rim that's designed to improve efficiency and performance at both low and high speeds. The firms involved claim that could will enable a "significant" extension in the range of electric passenger and commercial vehicles.
Scott Thompson, the Niche Vehicle Network's programme manager, said: "It's wonderful to see the incredible eMobility projects produced for the niche vehicle sector, at a critical time for electrification in the UK. We are proud to facilitate these powerful partnerships which are leading the way in sustainable cutting-edge technology design and pushing the boundaries on what is possible for battery electric and fuel cell electric vehicles."
READ MORE
Subscribe to the Move Electric newsletter
e-CARS
Video: Can the National Grid cope with a surge in electric vehicles?
e-BIKES
What to look for when buying an e-bike: Move Electric's top tips
The rise of Volt Bikes: 'when we launched, people thought we were mad'
e-MOTORBIKES
Maeving RM1 electric motorbike review
Q&A: Zapp founder on why electric mopeds are the future
Government plans 2035 ban on new non-zero emission motorbike sales
e-SCOOTERS
Tier to upgrade e-scooter fleet with a smart 'Parrot'
Q&A: Neuron Mobility's UK boss on e-scooters, safety and helmet selfies
e-WORLD
Polestar to supply battery tech to electric boat firm Candela
Engineering giant ABB working on electric Dover-Calais ferry