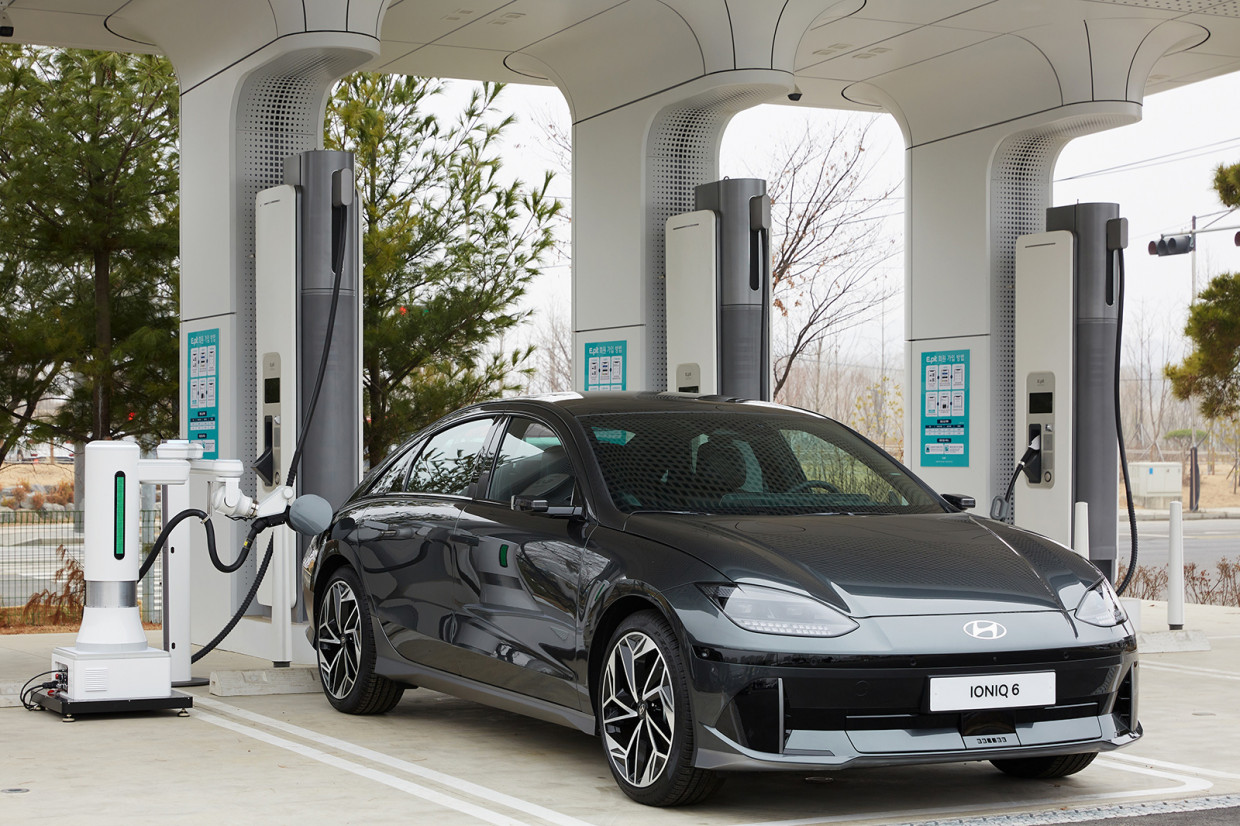 Plugging your car into charge isn't the worst job in the world, but it can still be a bit fiddly and annoying, especially when you've just parked up after a long drive and it's a bit cold out. So why not let a robot do it for you?
Hyundai Motor Group has developed a new machine that does just that. The Automatic Charging Robot (ACR) is a one-arm machine that can plug a cable into an EV's charging port, and then remove it again once full.
Charge up your inbox with the latest EV news: get our FREE newsletter
The ACR can pick up a cable, and using a 3D camera and clever Artificial Intelligence (AI) technology work out where the charging port is, open the cover and plug in. It can then repeat the process when the car is charged, going as far as closing the cover of the vehicle's charging port.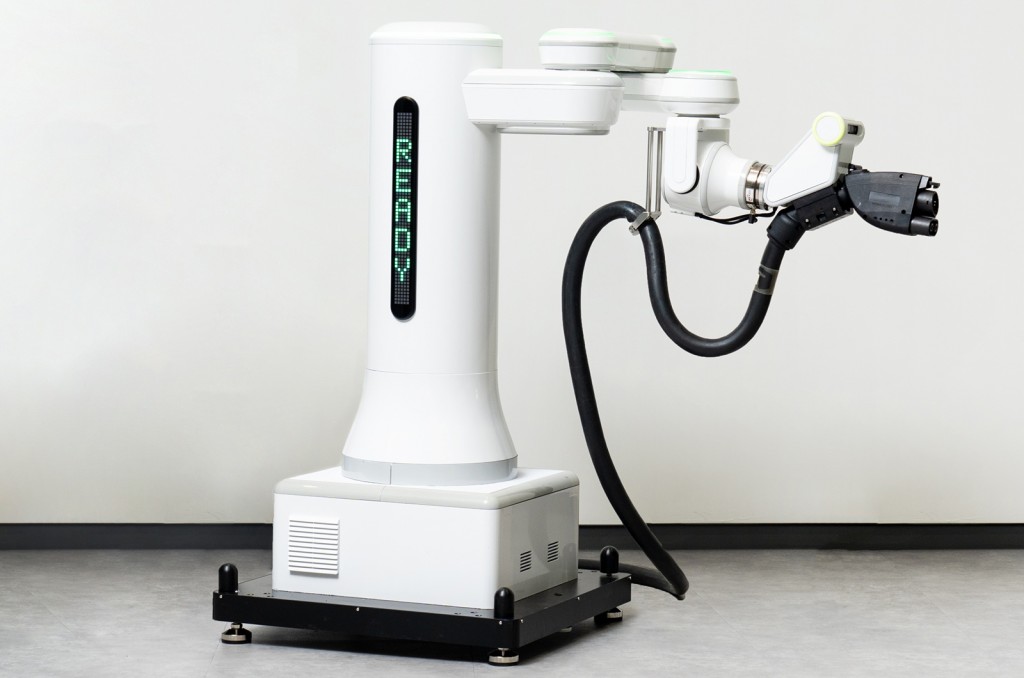 Hyundai says that while the ACR might appear "deceptively simple", it is the result of plenty of work by the firm's Robotics Lab. The robot can operate in all weather conditions, and can adjust for vehicles parked in different ways, different sizes of charging port and cable of varying thickness.
The ACR has been tested at Hyundai's R&D centre, which a special safety pole with a built-in laser sensor used to allow the robot to detect stationary and moving obstacles.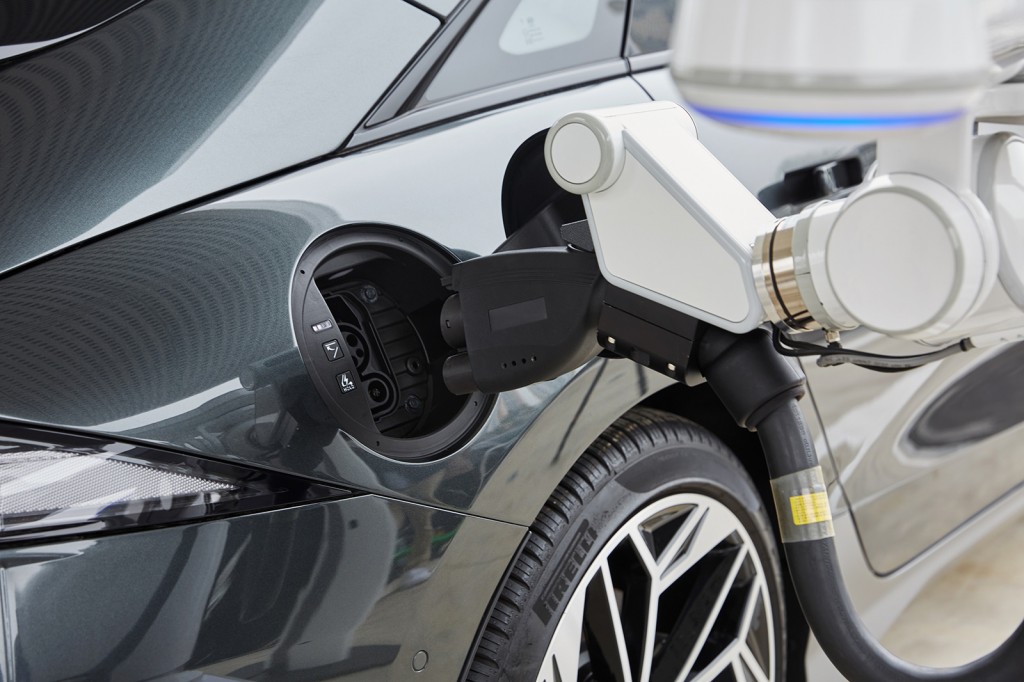 Dong Jin Hyun, the head of the Robotics Lab said that the new robot will "will help to make EV-charging easier and more convenient, especially in dark environments".
He added that it could also improve accessibility by removing one of the major barriers to EV ownership for people with mobility barriers. He added: "We will continue developing the ACR for increased safety and more convenience, so that all EV customers can soon benefit from using it at charging stations."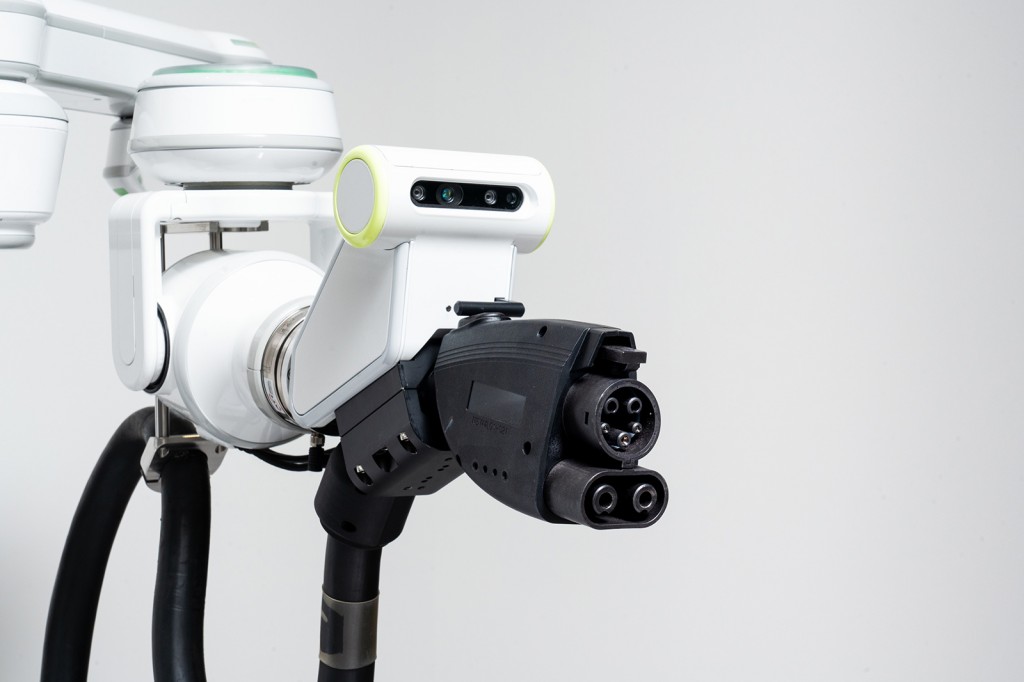 On display at the 2023 Seoul Mobility Show, the ACR could also be combined with autonomous parking systems to allow for far more efficient usage of EV chargers, by allowing for the robot-controlled sequential parking of several parked vehicles.
We have seen other automatic robot charging systems before, although they are usually portable units twinned with their own batteries. The ACR is designed instead to plug in a regular fast charger or similar.
READ MORE
Subscribe to the Move Electric newsletter
e-CARS
What is a heat pump and how do they benefit electric cars?
Bold new Volkswagen ID 2all previews sub-£22,000 electric car
e-BIKES
Ten electric bikes we're excited for in 2023
Nine ways to keep your e-bike safe
E-bike theft: how common is it and what can you do to protect your e-bike?
Haibike AllMtn CF 6 e-bike review
e-MOTORBIKES
10 electric motorbike start-ups you should watch out for
Energica e-motorbike to take on all-comers in US racing series
Ducati: How the Italian motorbike brand is gearing up for the electric era
e-SCOOTERS
Planned laws to legalise private e-scooters face delay
Leading e-scooter firms team up on best-practice guide for cities
Ambiguity over e-scooter legality causing 'confusion', says police chief
e-WORLD
Solar panels: 8 ways the sun can power your electric life
First ride: Lunaz Upcycled Electric Vehicle bin lorry
AutoFlight secures huge order for Prosperity 1 eVTOL craft