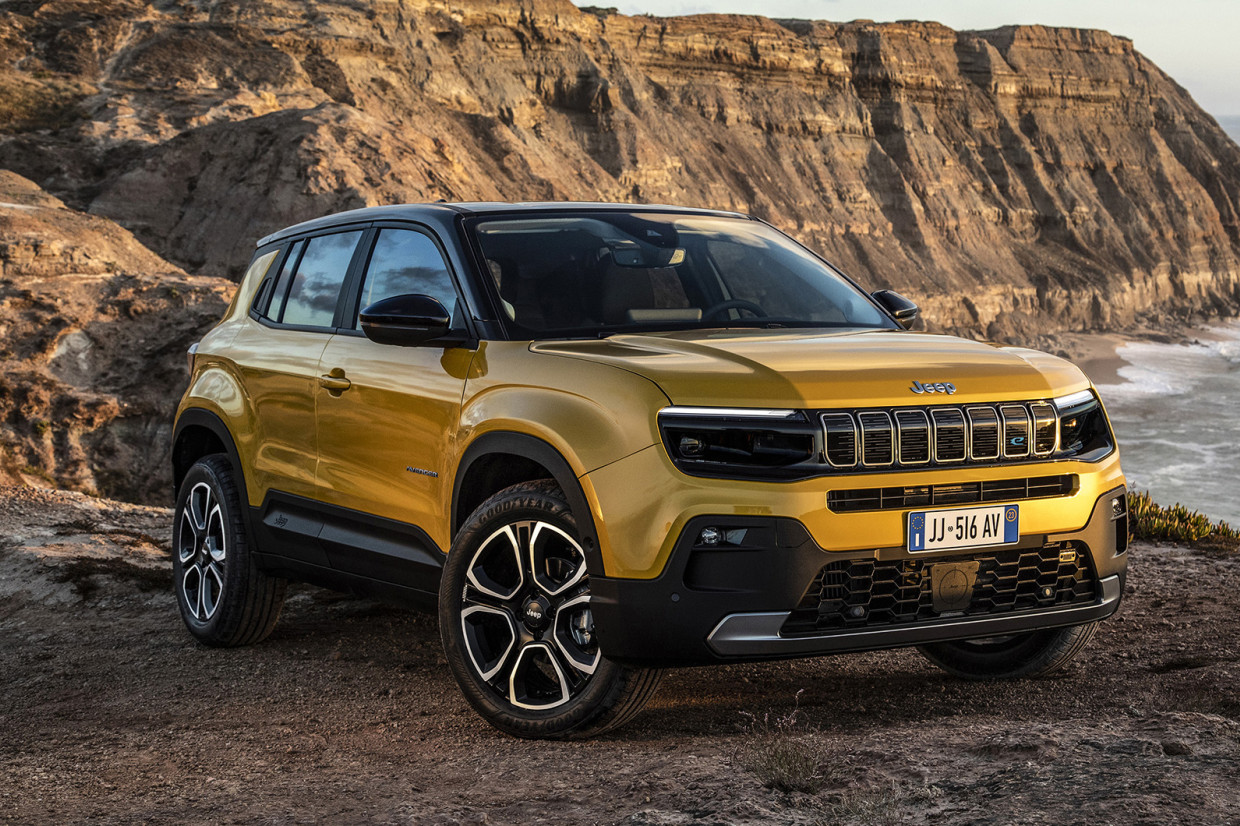 Jeep has released details of three new battery electric SUVs – including the new European-focused Jeep Avenger – that will all launch within the next three years as the brand steps up its electrification push.
The three confirmed models, which also include the new off-road focused Jeep Recon (below) and the premium Jeep Wagoneer S, will all be launched by the end of 2025, along with another, as-yet-unconfirmed model. They will be key to the plan to make 70 per cent of Jeep's global sales electric by 2030 – with Jeep becoming an EV-only brand in Europe by then.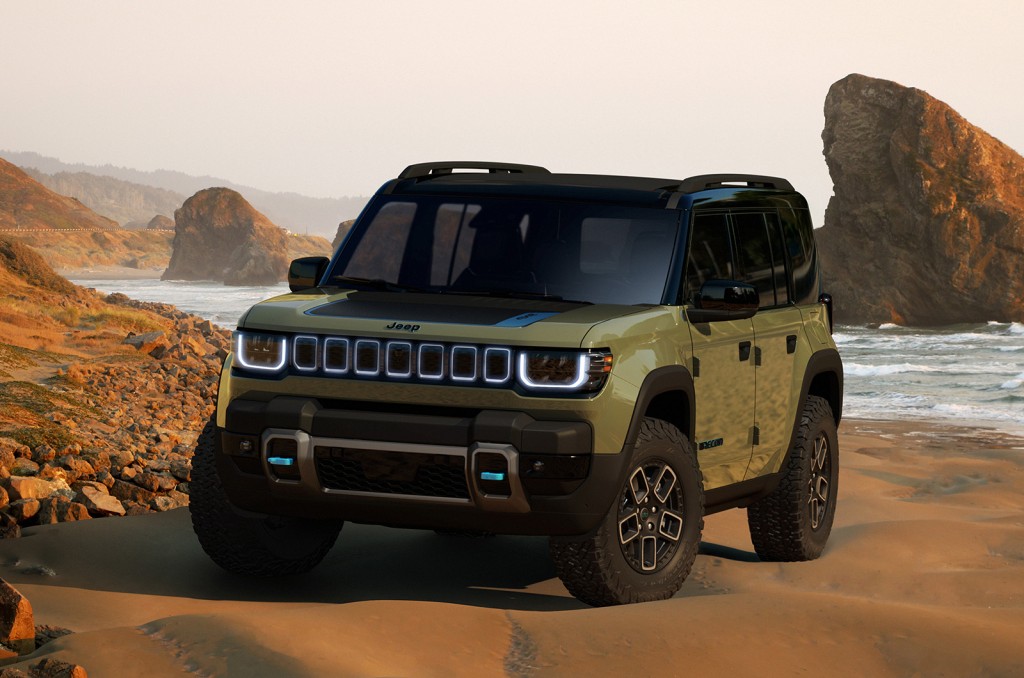 Jeep is part of the Stellantis empire alongside firms such as Alfa Romeo, Citroën, Peugeot and Vauxhall, and the new machines will sit on the latest bespoke electric platforms that the Stellantis is working on.
Jeep boss Christian Meunier said the new models were part of "a forward-thinking strategy to help ensure millions of Jeep fans around the world continue to have a planet to explore, embrace and protect."
He added: "Electrification is great for our brand, making it even more capable, exciting, sustainable and fun."
Here's what we know about the three models confirmed so far.
Jeep Avenger: a Europe-focused crossover
While much of the Jeep line-up is focused on its home North American market, the firm says the new Avenger will be "designed and rightsized for Europe". As a compact crossover, it will be the smallest model in the Jeep range – underneath the existing combustion-engined Jeep Renegade – making it close in size to the Peugeot e-2008.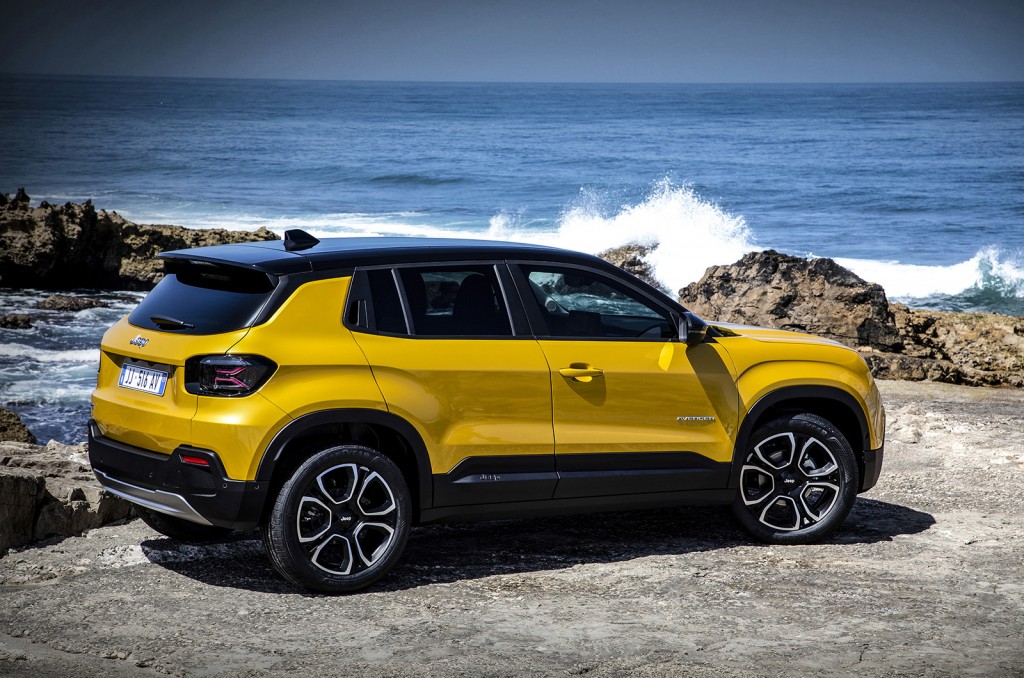 Jeep is planning to reveal the machine at the Paris motor show in October, so it hasn't released too many details about the Avenger yet. It will use a modified version of the Stellantis E-CMP platform that's also used by the Peugeot e-2008 and Vauxhall Corsa-e, and will offer "impressive ground clearance, breaker and approach angles for its segment", hinting at some degree of off-road ability. 
While battery details are unconfirmed, Jeep is aiming for a range of around 248 miles and it will likely be offered with mutiple motor options that give two- and all-wheel-drive.
Reservations will open shortly after it is revealed in October, and it will go on sale early next year.
The Avenger will also be offered in other markets where small crossovers are in demand, including Japan and South Korea.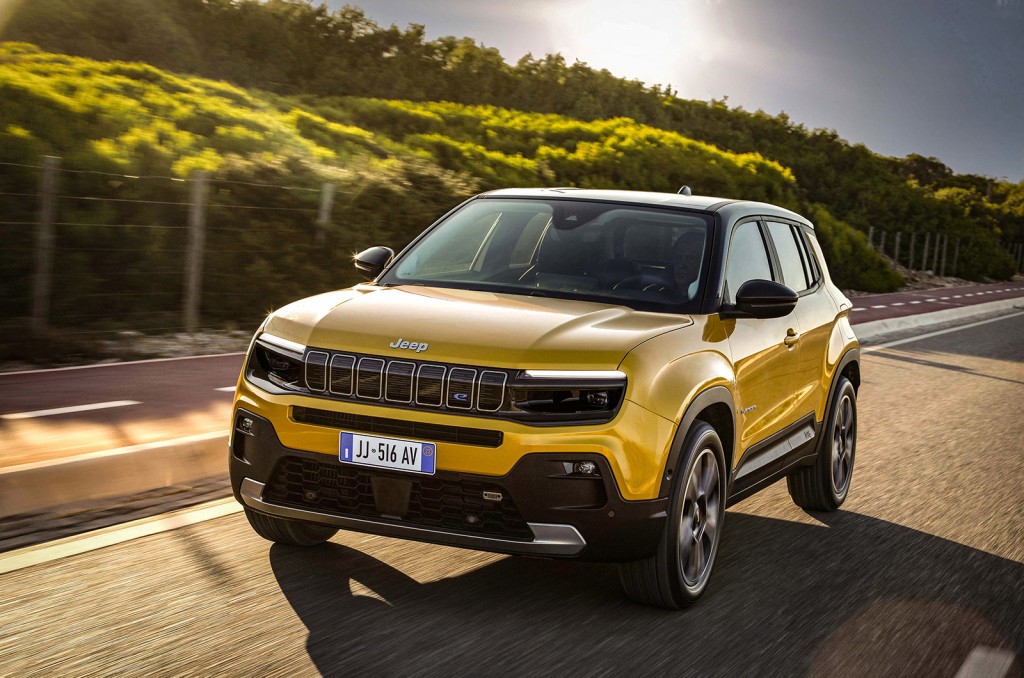 Jeep Recon: a proper electric off-roader
The Recon will be among the first electric SUVs to be launched in North America when reservations open early next year – but the firm has confirmed it will also be offered in Europe.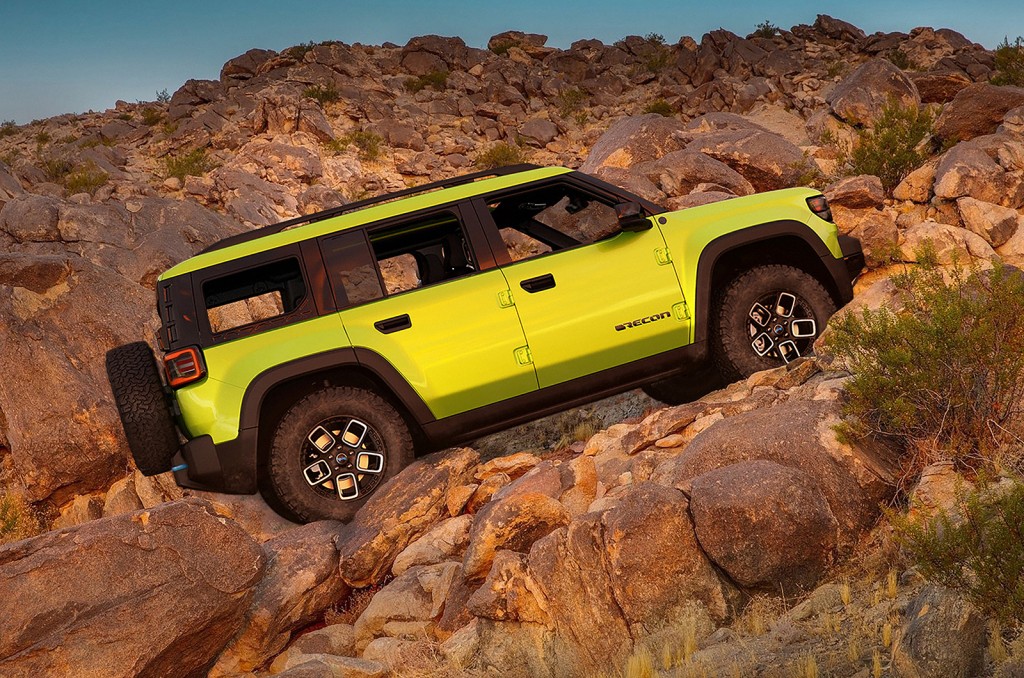 It's effectively an electric equivalent of the Wrangler, with four-wheel-drive and a real focus on offering off-road performance. The firm claims it will have "true trail-rated capability", including Jeep's Salec-Terrtain traction management system, a new e-locker axle system, under-body protection and off-road tyres.
It will also offer a 'one-touch power top', along with removable doors and glass – just like the current Wrangler.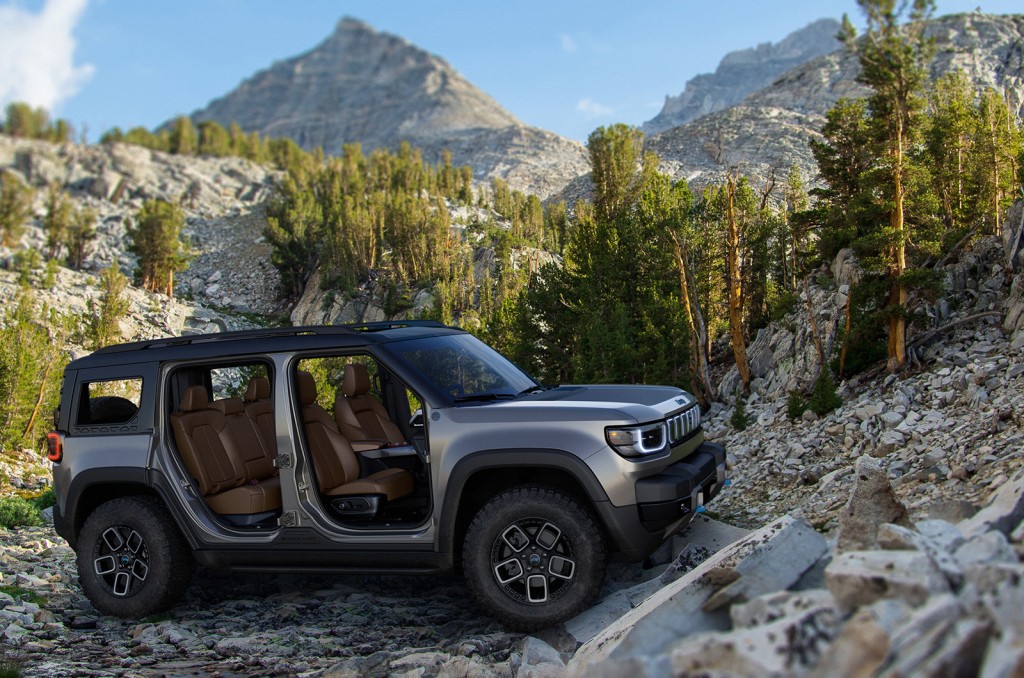 Meunier claims the Recon will have "the capability to cross the mighty Rubicon Trail" – that's an ultra-tough , 22-mile off-road trail in Utah, if you were wondering – while finishing with "enough range to drive back to town and recharge".
The Recon will be shown in full next year, with first deliveries due to begin in 2024.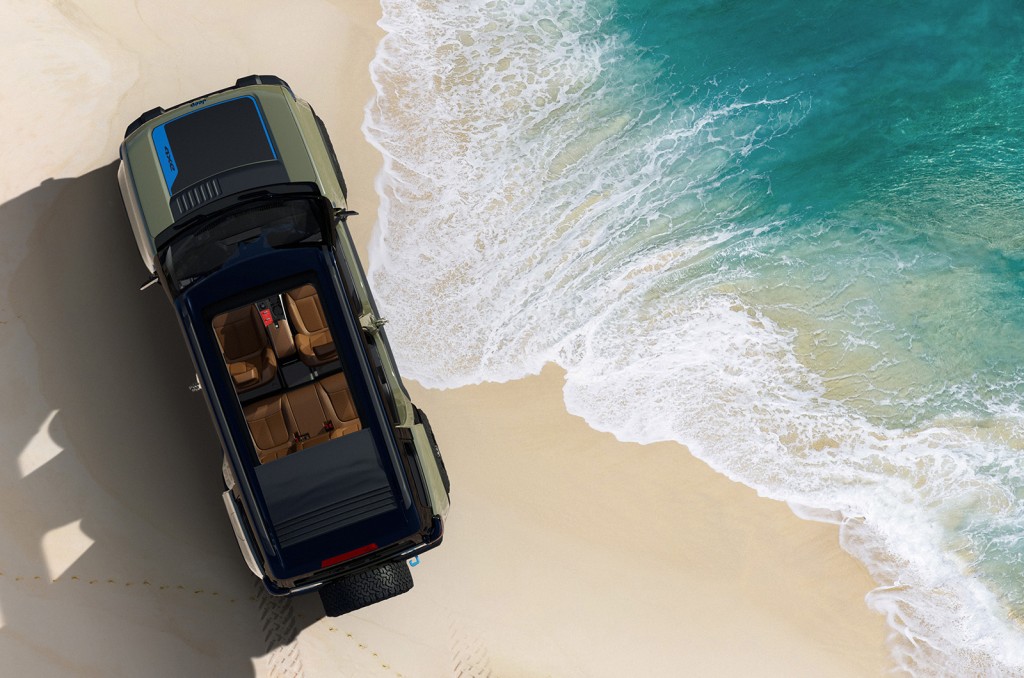 Jeep Wagoneer S: a posh electric SUV
In the US, Jeep recently revived its old Wagoneer badge for a line-up of slightly posher, more road focused vehicles to help it chase a 'premium' audience at higher prices. And the firm is now working on a bespoke electric model for that range.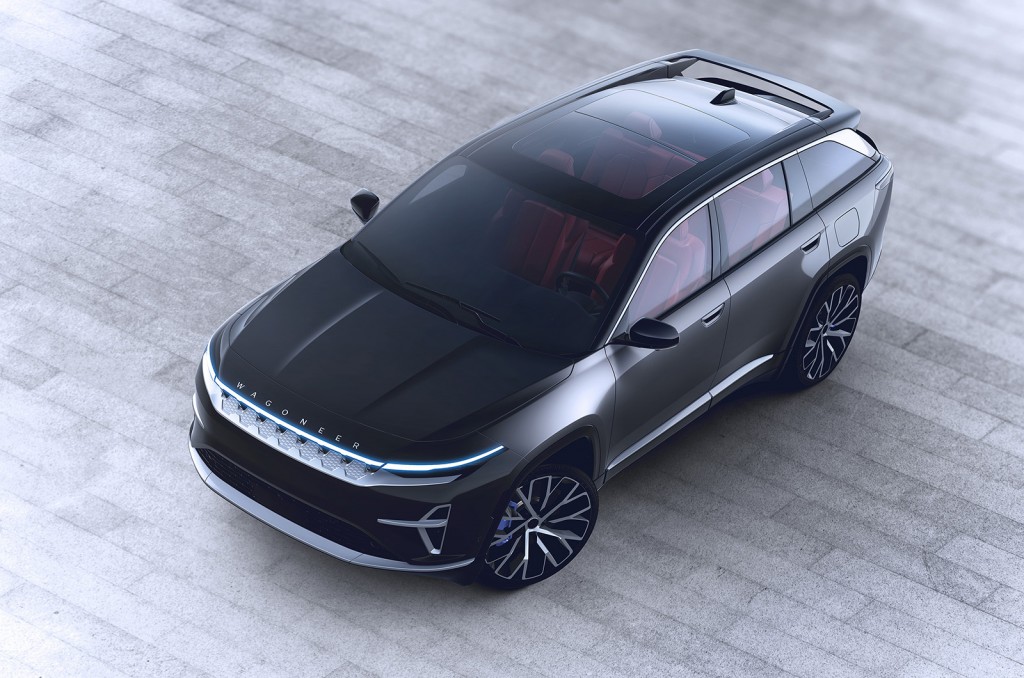 Codenamed the Jeep Wagoneer S, it takes the form of a large SUV that the firm claims will mix "a unique, sleek, aerodynamic design" with four-wheel-drive capability as standard. 
Jeep says that the production version, which will arrive in 2024 in North America, will offer a range of around 400 miles, and will offer up to 447kW of power with a 0-60mph time of around 3.5 seconds.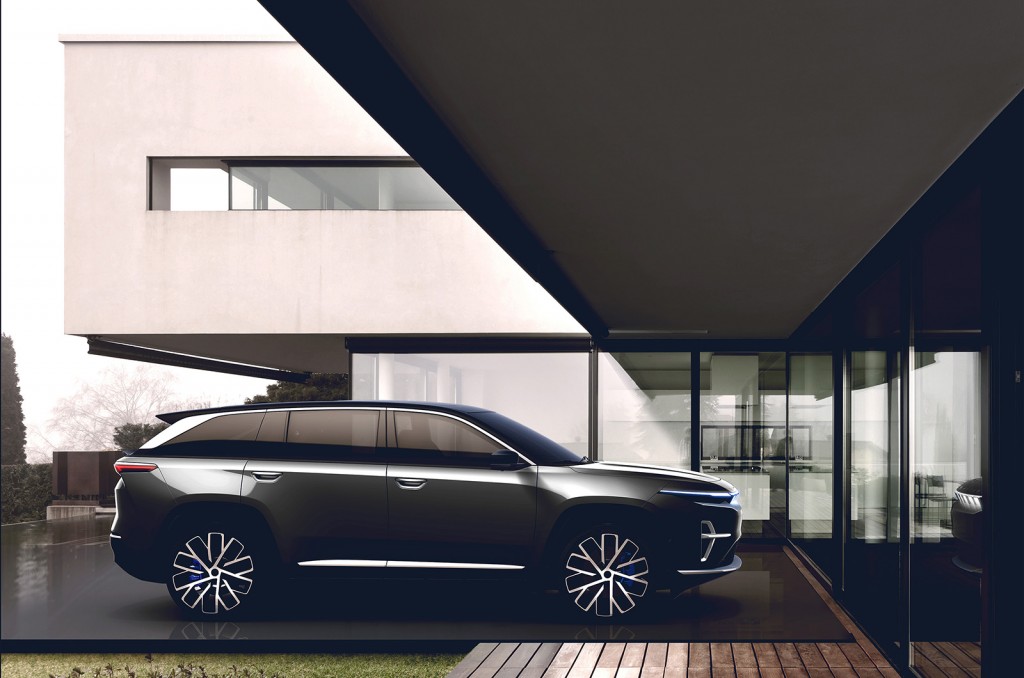 While the Wagoneer EV is largely honed for the American market, Jeep has confirmed that it will also eventually be offered in Europe. 
READ MORE
Subscribe to the Move Electric newsletter
e-CARS
Video: Can the National Grid cope with a surge in electric vehicles?
e-BIKES
What to look for when buying an e-bike: Move Electric's top tips
The rise of Volt Bikes: 'when we launched, people thought we were mad'
e-MOTORBIKES
Maeving RM1 electric motorbike review
Q&A: Zapp founder on why electric mopeds are the future
Government plans 2035 ban on new non-zero emission motorbike sales
e-SCOOTERS
Tier to upgrade e-scooter fleet with a smart 'Parrot'
Q&A: Neuron Mobility's UK boss on e-scooters, safety and helmet selfies
e-WORLD
Polestar to supply battery tech to electric boat firm Candela
Engineering giant ABB working on electric Dover-Calais ferry