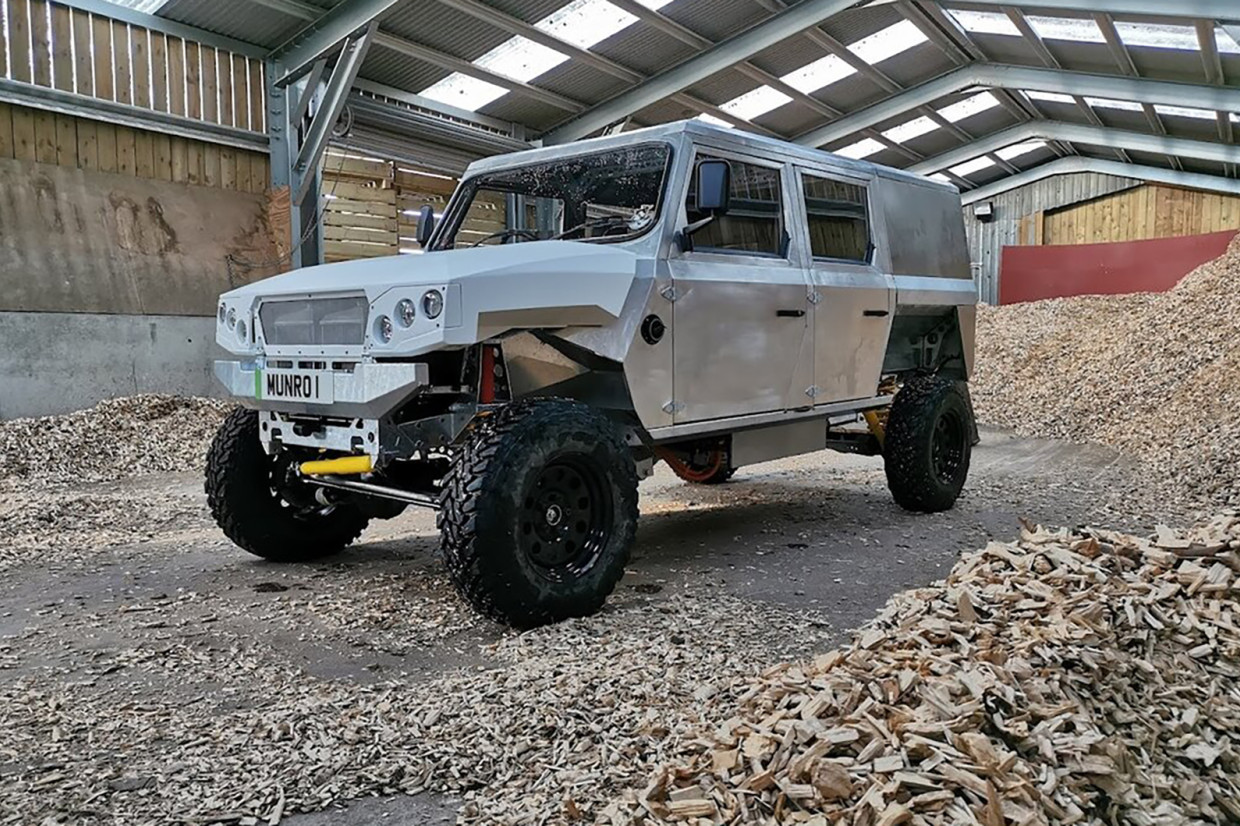 Scottish electric vehicle start-up Munro Vehicles will reveal the MK_1, an ultra-tough, all-wheel-drive off-roader designed to take on the likes of the Land Rover Defender, on December 5.
The Munro MK_1 has now been revealed. Click here to read the full story 
The Glasgow firm was founded in 2019 and claims the new Munro MK_1 (originally know as the 4X4 EV) is the first full electric off-road 4x4 to be designed and manufactured in the UK. The firm has already secured a deal to supply more than 3000 vehicles to the USA.
The firm released a new sketch of the finished design, with company boss Russell Peterson vowing that "the Munro MK_1 will effortlessly go to places others can't reach, with bulletproof durability and ultra-low running costs."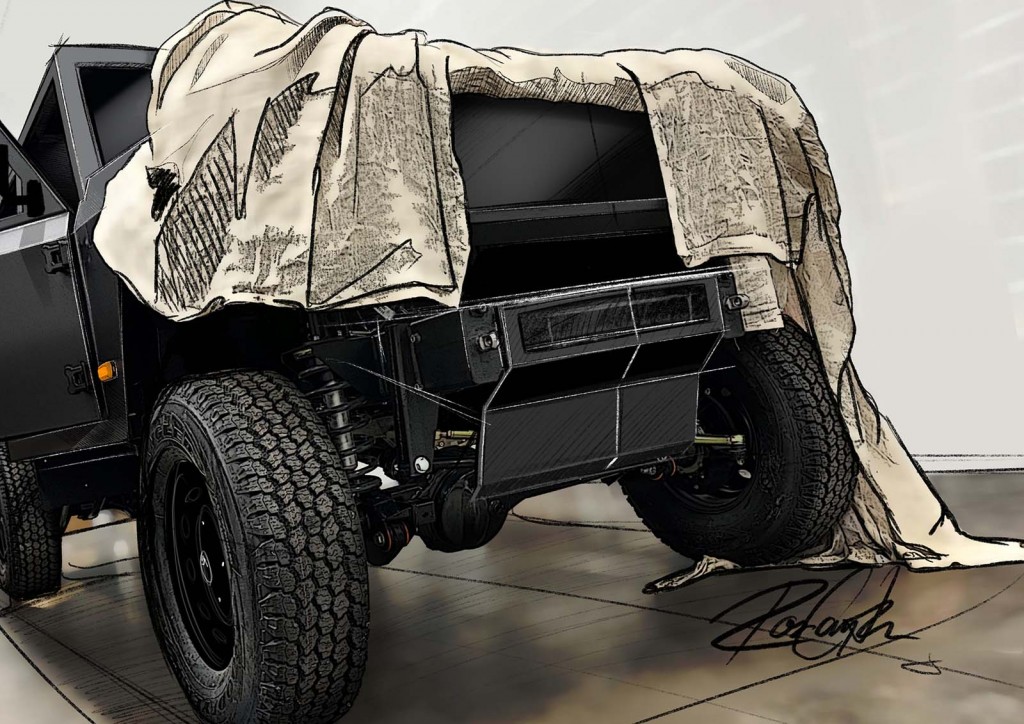 The latest e-mobility news in your inbox: subscribe to the FREE Move Electric newsletter
Priced ay £75,000, the MK_1 is a rugged commercial vehicle with a 280kW motor, permanent 4x4 and the ability to carry a payload of 1000kg. It can also tow up to 3500kg and has a range of 168 miles from an 80.1kWh battery that can be charged at speeds of up to 100kW.
The Munro's capabilities are further bolstered by a 480mm ground clearance and 800mm wading depth, with 38-degree approach, and 51-degree departure angles -  that's better than a Land Rover Defender. 
Munro has already been taking pre-orders from UK customers, but has now secured an arrangement with US electric vehicle sales and leasing firm Wyre, which will try and sell the machine to business customers in America. According to Munro, potential customers could be Texas oil field operators, Florida farmers, Canadian forestry businesses and even gold mines in Nevada.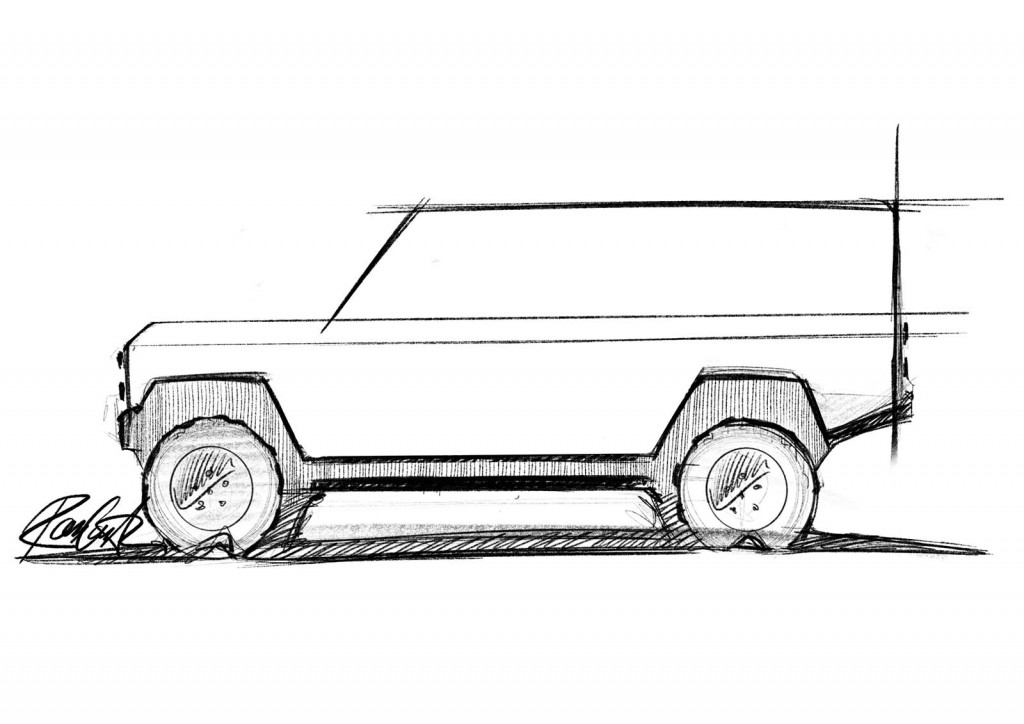 Munro will start production of the EV in a new facility in East Kilbride later this year, with the aim to deliver 50 units next year, rising to 500 in 2024 and 2500 in 2025. Half of the 2023 production run will now be left-hand drive vehicles developed specifically for the US. The firm is also considering plans to ship knocked down kits for assembly in the US should demand exceed its eventual production target of 5000 units by 2030.
Munro claims that its East Kilbride facility will be the first large scale vehicle manufacturing in Scotland since the Chrysler Linwood plant closed 42 years ago.
Peterson, who previously worked in a software development agency, founded Munro with Ross Anderson – who originally trained as a therapeutic radiographer, as I'm sure you'd have guessed – to fill what they saw as a gap in the market for a back-to-basics electric off-roader.
READ MORE
Subscribe to the Move Electric newsletter
e-CARS
Video: Can the National Grid cope with a surge in electric vehicles?
e-BIKES
What to look for when buying an e-bike: Move Electric's top tips
The rise of Volt Bikes: 'when we launched, people thought we were mad'
e-MOTORBIKES
Maeving RM1 electric motorbike review
Q&A: Zapp founder on why electric mopeds are the future
Government plans 2035 ban on new non-zero emission motorbike sales
e-SCOOTERS
Tier to upgrade e-scooter fleet with a smart 'Parrot'
Q&A: Neuron Mobility's UK boss on e-scooters, safety and helmet selfies
e-WORLD
Polestar to supply battery tech to electric boat firm Candela
Engineering giant ABB working on electric Dover-Calais ferry