Looking to celebrate your 50th birthday in style? Well, there's arguably no better way than getting extremely sideways and doing some spectacular drifts – and the new Renault 5 Turbo 3E show car is just the machine for the job.
It's a wild 280kW reinvention of the forthcoming Renault 5 electric hatch, which is due to launch in 2024 as a replacement for the existing Renault Zoe. While it hints at the performance potential of that machine it's also been created to help celebrate the 50th anniversary of the original 5 – and to pay homage to the R5 Turbo and Turbo 2 performance versions.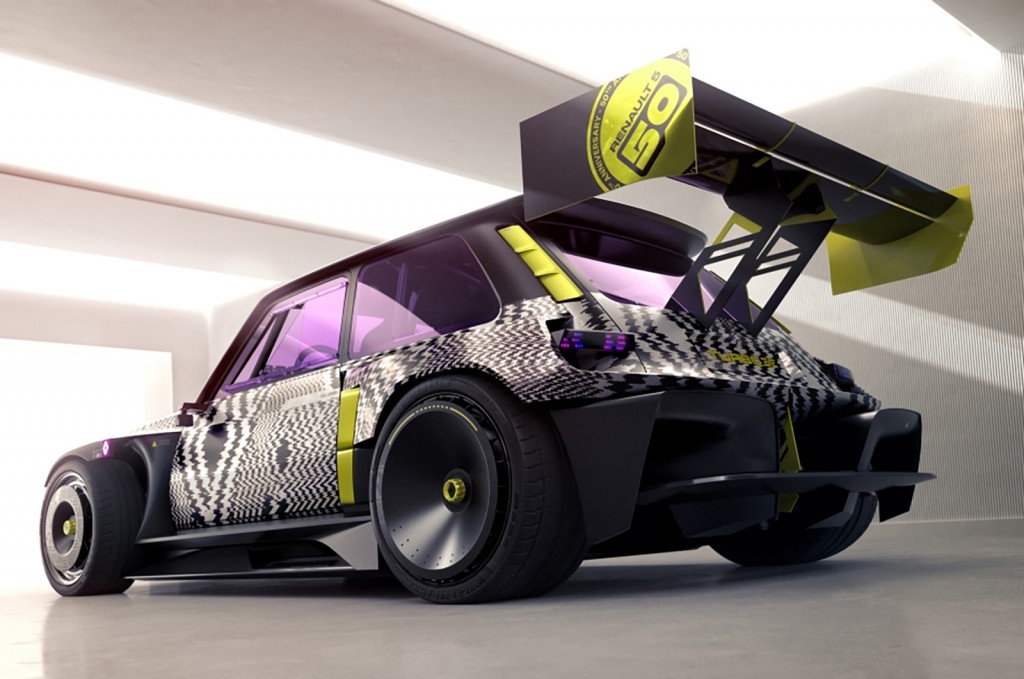 The R5 Turbo 3E – the E stands for electric, just in case you were wondering – is a two-seat rear-drive one-off that's been designed for drifting. The rear seats have been removed to make way for the powertrain, which features a pair of motors: one driving each rear wheel.
The 42kWh battery is mounted in the middle of the car under the floor, and has been designed o offer capacity "for several laps or a raging gymkhana". Renault didn't specify how much raging in a gymkhana you can do, but we suspect it's enough to seriously wear out some tyres – not least because the powertrain offers 280kW and 516lb ft of torque.
It has a top speed of 124mph and, perhaps more importantly, a 50-plus steering angle to help with all that drifting. The R5 Turbo 3E also features a tubular chassis with motorsport-spec roll cage.
And because drifting is quite video-friendly – Ken Block has pretty much made a career out of such things – the Renault features 10 built-in mounting brackets for cameras inside and out. They include slots in the headlights and the wing mirrors.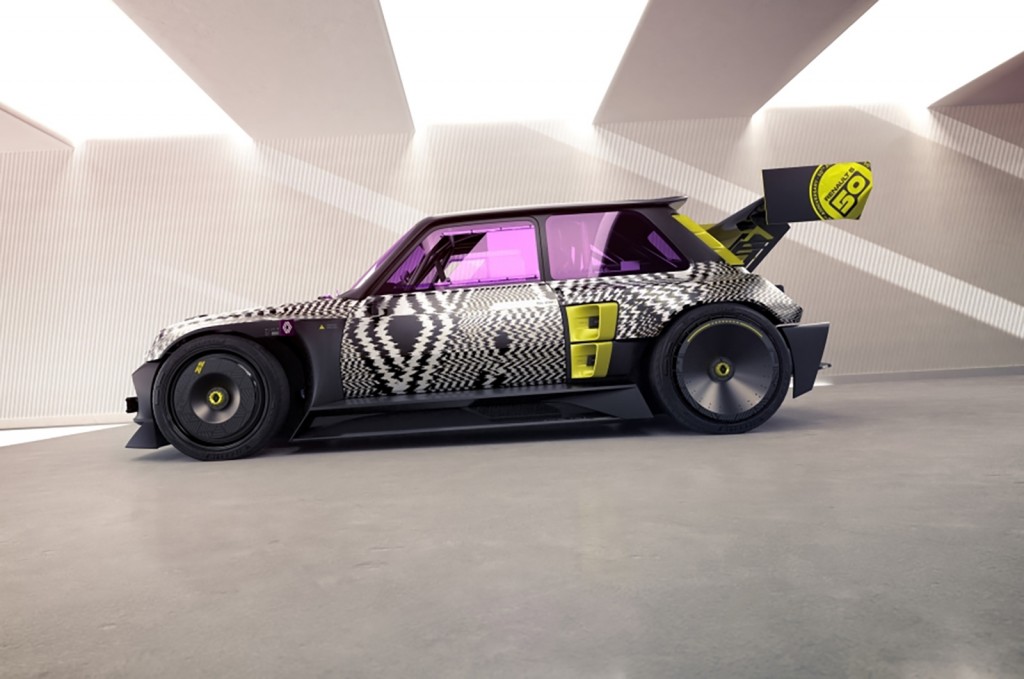 The exterior styling of the machine is inspired both by the original R5 Turbo rally cars and by videogame, and features a carbon fibre body and rear air intakes that mimic those of the Turbo 2. There are also large air intakes on the front bumper, both to cool the battery and motor and add downforce and, you may just have noticed, a massive rear wing.
The interior gains carbonfibre bucket racing seats and safety harnesses, along with a handbrake level to make drifting even easier. The 10 analogue dials of the original Turbo 2 have been replaced with digital screens, and there are videogame-inspired graphics: you have to select 'Free Play' to start the car, for example.
The R5 Turbo 3E will be shown in public for the first time at the Chantilly Arts and Elegance event this year, before appearing at the Paris motor show in October alongside the new Renault 4 EV.
READ MORE
Subscribe to the Move Electric newsletter
e-CARS
Video: Can the National Grid cope with a surge in electric vehicles?
e-BIKES
What to look for when buying an e-bike: Move Electric's top tipsx
The rise of Volt Bikes: 'when we launched, people thought we were mad'
e-MOTORBIKES
Maeving RM1 electric motorbike review
Q&A: Zapp founder on why electric mopeds are the future
Government plans 2035 ban on new non-zero emission motorbike sales
e-SCOOTERS
Tier to upgrade e-scooter fleet with a smart 'Parrot'
Q&A: Neuron Mobility's UK boss on e-scooters, safety and helmet selfies
e-WORLD
Polestar to supply battery tech to electric boat firm Candela
Engineering giant ABB working on electric Dover-Calais ferry