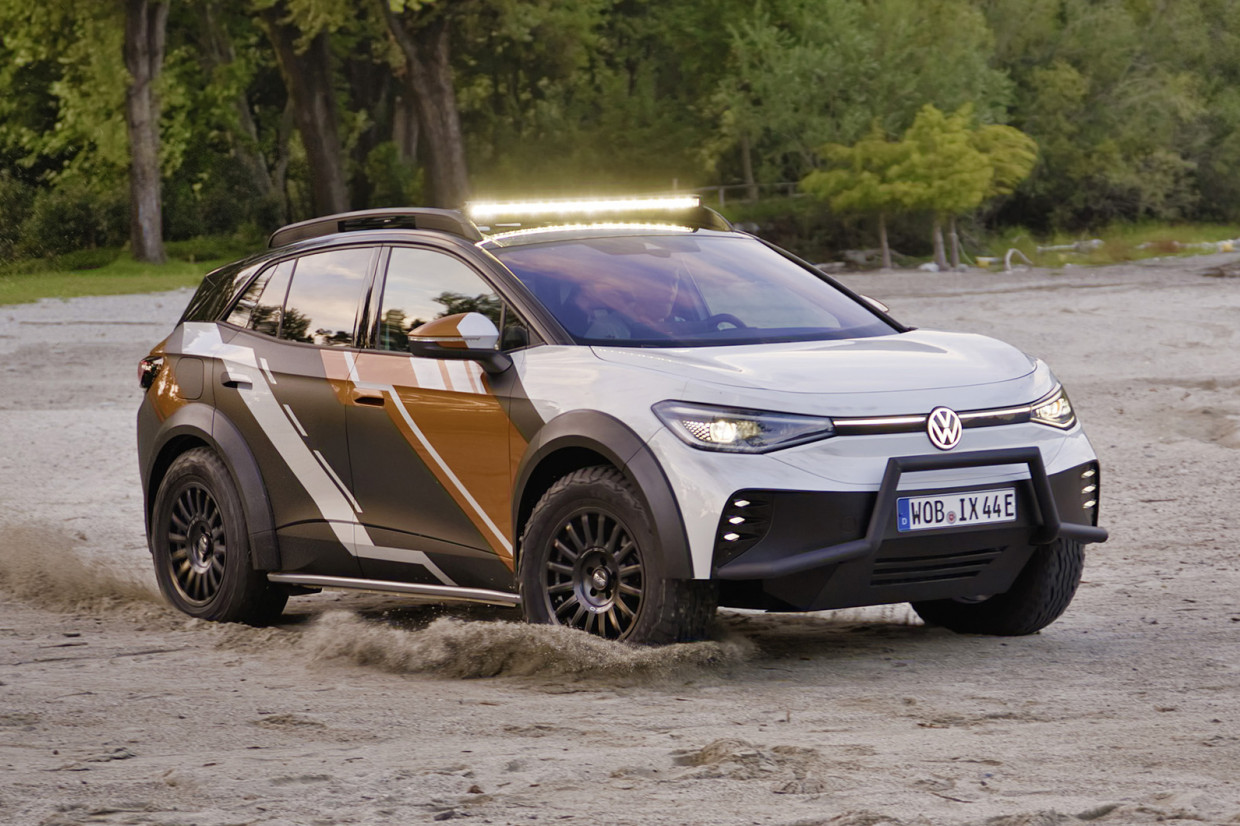 Volkswagen has revealed a new rugged 285kW concept car called the ID Xtreme, which previews a potential high-performance electric off-roader.
The bold all-wheel-drive machine is effectively a heavily modified Volkswagen ID 4 GTX. It was revealed at the first ID Treffen event for fans of Volkswagen's ID line-up of electric vehicles in Locarno, Switzerland.  Volkswagen's MEB product chief Silke Bagschik said that the machine is intended to raise electric mobility "to a new level".
The latest electric news, reviews and feature: get our FREE newsletter
The ID Xtreme is based on the VW Group's bespoke electric MEB platform, and uses the same twin motor set-up from the ID 4 GTX. But Volkswagen engineers have fitted a high-performance drive motor on the rear axle and introduced new software for the drive control unit, which means the output has been raised by 65kW.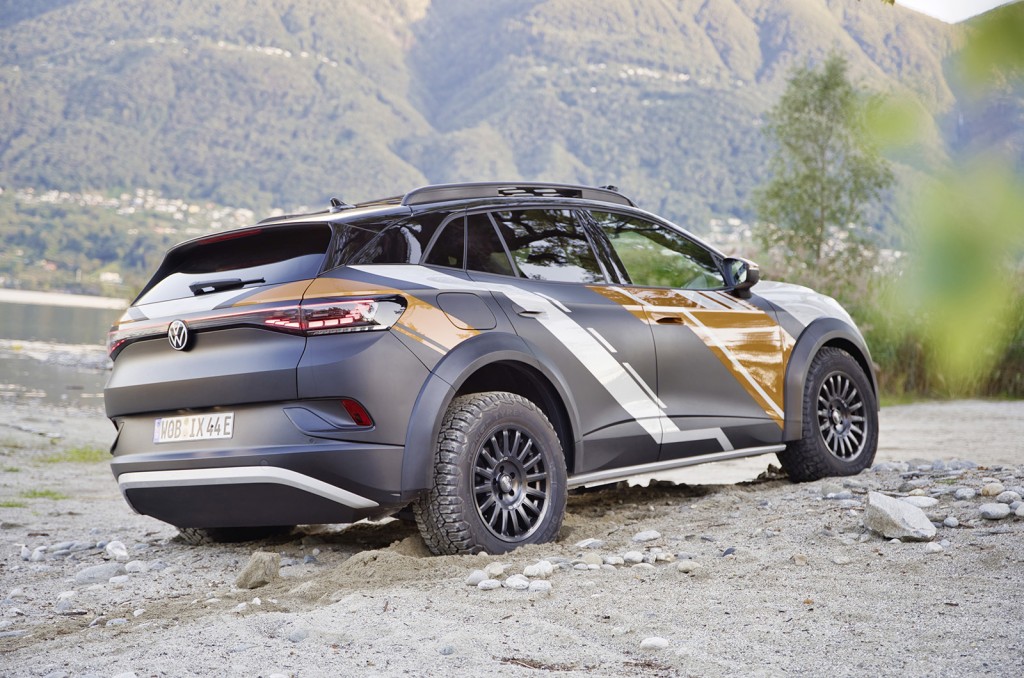 The exterior has also been given a major reworking to add off-road ability. The running gear has been raised, an aluminium underbody fitted and the concept sits on chunky 18in off-road wheels. There's also a modified crash member that includes a new front bumper, the wings have been widened by 50mm and the roof carrier gains extra LED lights. The interior features lots of Alcantara trim, revamped seats and plant of orange details and flashes.
Volkswagen has even reworked the sound of the vehicle: the ID Xtreme gets a new 'driving noise' – the sound made by the motors so you know it's coming, basically – which is now played out from a sound generator in the wheel housing.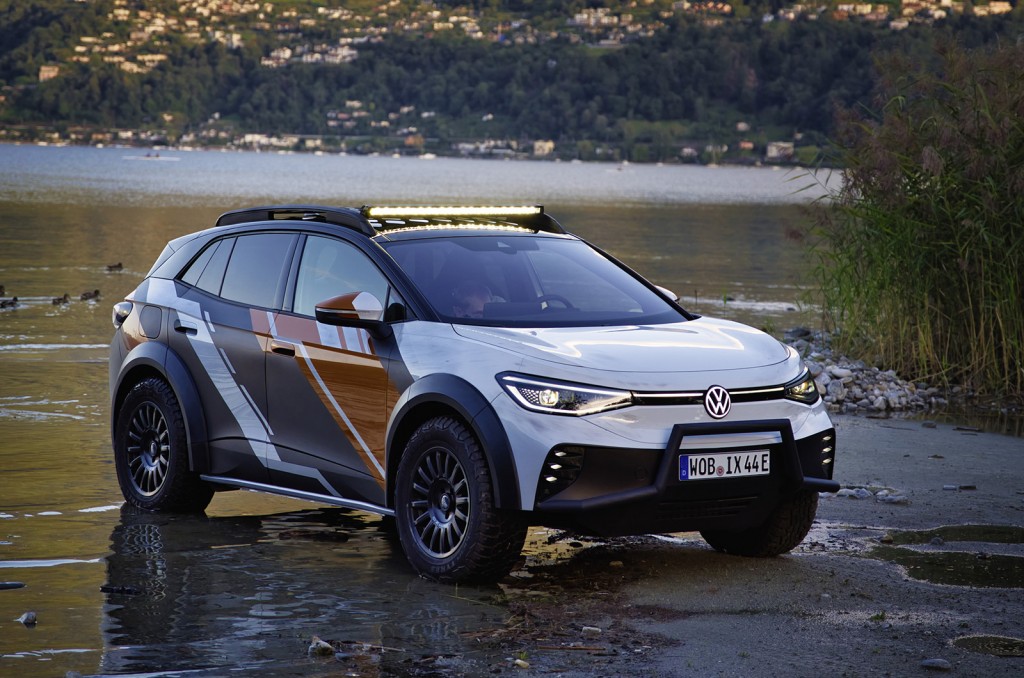 The firm also claims that the machine has been sustainably produced: the 82kwh battery used in the concept was taken from an old test vehicle.
While the ID Xtreme is a one-off concept for note, Bagschik said: "We are really eager to find out how the fans of electromobility react to the vehicle. Based on the feedback from our community, we will decide how to proceed with the project."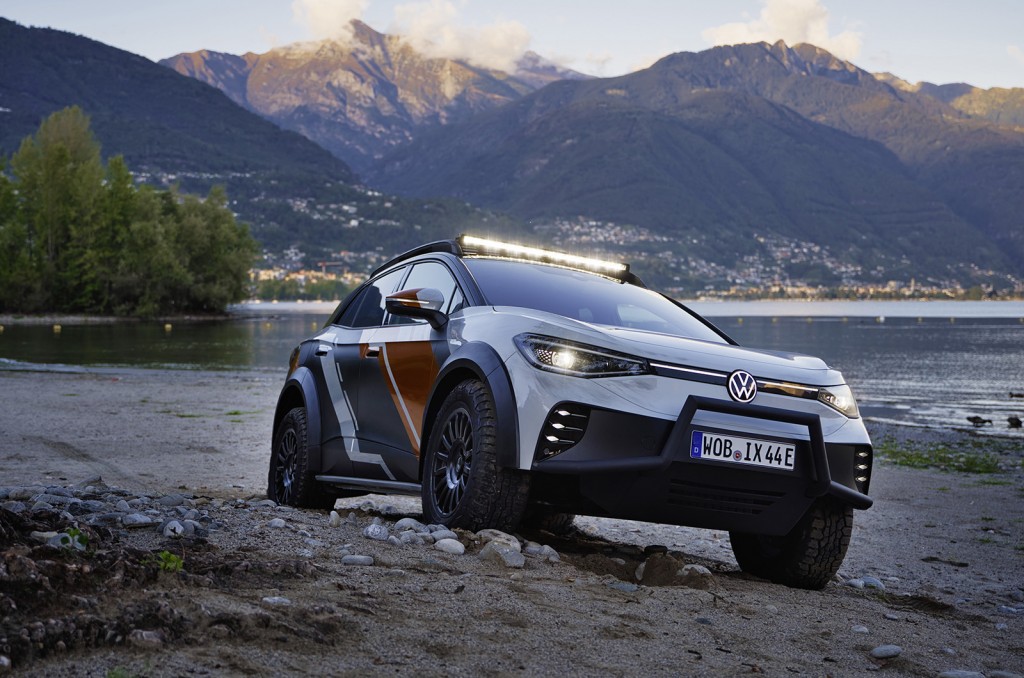 An off-road electric Volkswagen isn't strictly a new concept: the firm previously revealed an ID Buggy concept of an open-top beach buggy. It reached a deal with e.Go to put it into production, but financial problems for the partner scuppered that plan.
READ MORE
Subscribe to the Move Electric newsletter
e-CARS
Video: Can the National Grid cope with a surge in electric vehicles?
e-BIKES
What to look for when buying an e-bike: Move Electric's top tips
The rise of Volt Bikes: 'when we launched, people thought we were mad'
e-MOTORBIKES
Maeving RM1 electric motorbike review
Q&A: Zapp founder on why electric mopeds are the future
Government plans 2035 ban on new non-zero emission motorbike sales
e-SCOOTERS
Tier to upgrade e-scooter fleet with a smart 'Parrot'
Q&A: Neuron Mobility's UK boss on e-scooters, safety and helmet selfies
e-WORLD
Polestar to supply battery tech to electric boat firm Candela
Engineering giant ABB working on electric Dover-Calais ferry