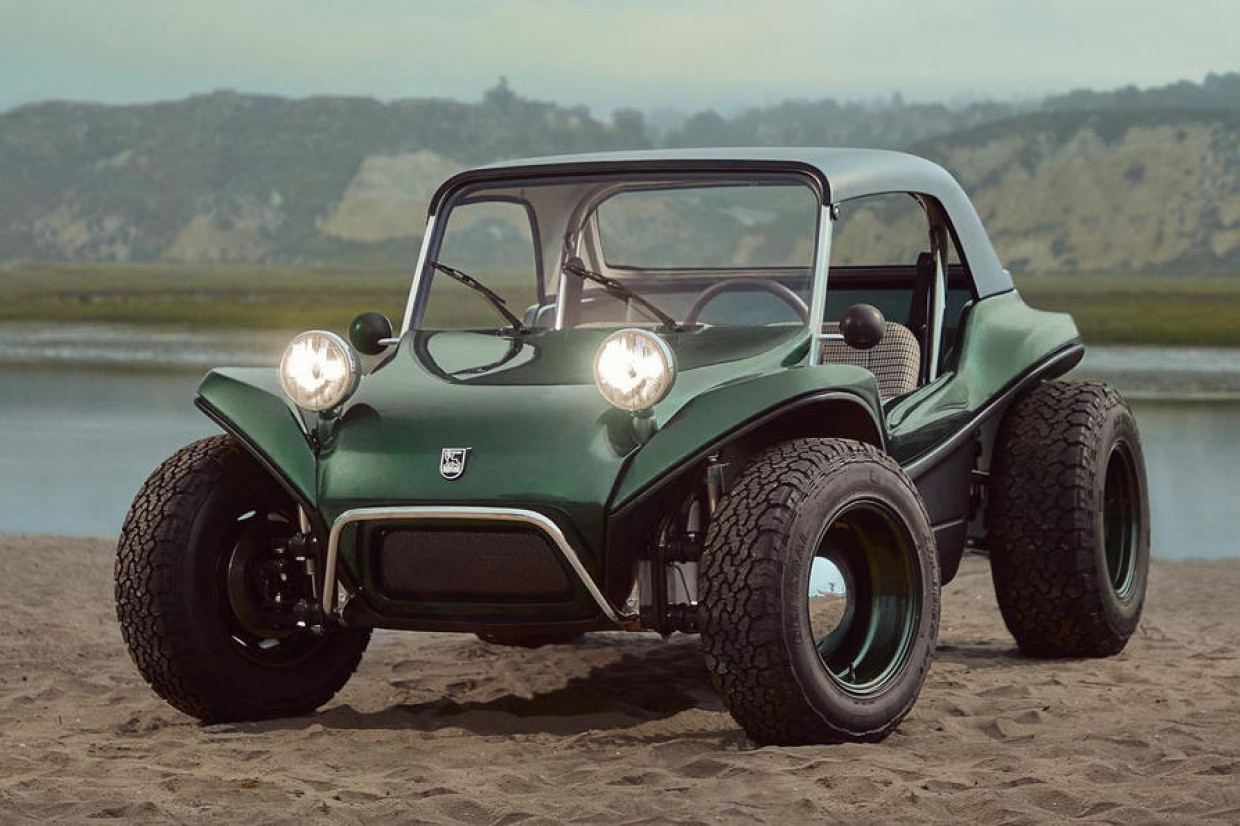 The battle of the electric beach buggies has ramped up with the arrival of the new Meyers Manx 2.0 Electric – an battery-powered reimagining of the Volkswagen Beetled-based 1960s cult classic.
California-based Meyers Manx was the first firm to turn a Beetle into a dune buggy back in 1964, when company founder Bruce Meyers set out to produce a cost-effective off-road racing machine. It retained the engine, transmission and mechanicals from the original Beetle, but featured a new fibreglass shell and reworked suspension. It sparked a massive market for Beetle-based buggies.
Perfect reading for the beach: subscribe to the Move Electric newsletter
Meyers revived the firm in 2000, and since then has offered a series of machines based on the original. Meyers sold the company to venture capital firm Trousdale Ventures in 2020, before passing away in 2021. 
Citroën My Ami Buggy concept: we drive tiny electric off-roader
The new owners have since worked to develop a new electric Meyers Manx, with new CEO Freeman Thomas – and former Porsche, Ford and Volkswagen designer – leading the development. 
The result is the new Manx 2.0 Electric, revealed at an event in California ahead of a public debut at Monterey Car Week later this month. While full details have yet to be revealed, the new Manx 2.0 has a clear design lineage to the original, with a familiar one-piece body shell – although it is unclear if it is still made from fibreglass.
The rear end and cabin have also been reworked for the modern age. That said, Meyers Manx officials claim that the front headlight housing is the only unchanged element from the original design.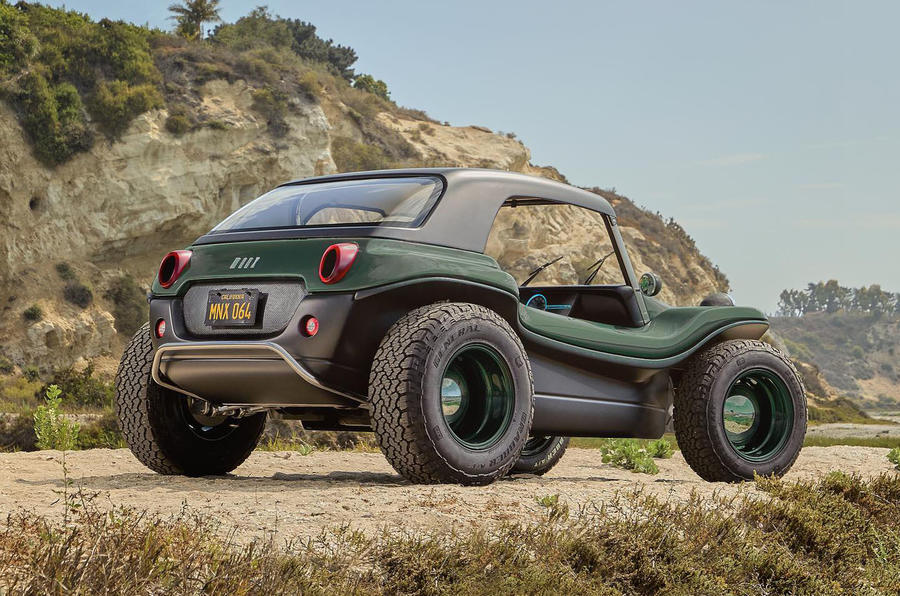 The big difference is under the body, where the Beetle's air-cooled flat-four has been swapped for batteries an an electric motor. According to reports, the Manx 2.0 will be offered with a choice of 20kWh and 40kWh batteries, which the firm says offers an eyebrow-raising claimed range of 150 or 300 miles. 
Two electric motors will drive the rear wheels of the road-legal machine, allowing it to achieve 0-60mph in a claimed 4.5secs. The 40kWh model is claimed to offer 150kW and 240lb ft of torque, while details have not been given for the powertrains of the 20kWh version.
It will weight between 680kg and 750kg, depending on battery size. There will be a 6kW onboard charger, although it can be charged at up to 60kW on a fast-charger.
The underpinnings of the machine have been supplied by an undisclosed partner firm. Trousdale Ventures boss Phillip Sarofim told Tech Crunch that the supplier is "not a car maker per se".
Meyers Manx is planning to build 50 of the Manx 2.0 next year to use as development cars, before full production begins at higher volume in coming years.
The Meyers Manx 2.0 Electric follows the recently revealed Mini-based Moke Electric and the limited-edition Citroën My Ami Buggy as retro-inspired small EV off-roaders. It also follows the now-shelved Volkswagen ID Buggy concept, which was an attempt to create a new Meyers Manx-style buggy using the MEB electric architecture that the Volkswagen ID 3 is based on.
READ MORE
Subscribe to the Move Electric newsletter
e-CARS
UK charging networks: complete guide to every provider
New Cupra UrbanRebel is a bold EV supermini with 273-mile range
e-BIKES
10 fun things to try on an electric bike
Living with a Gocycle G4: how easy is it to adjust to?
e-MOTORBIKES
Seat Mó eScooter 125 UK review
How to do a CBT on an electric motorbike
Energica unveils new Experia electric tourer motorbike
e-SCOOTERS
Are e-scooters legal in the UK?
Private e-scooter rules 'cannot simply copy' rental regulations
Superpedestrian's European boss on why e-scooters are for everyone
e-WORLD
New Candela P-12 Shuttle to arrive as first electric 'flying' ferry
Pipistrel Velis Electro: meet the first certified electric plane