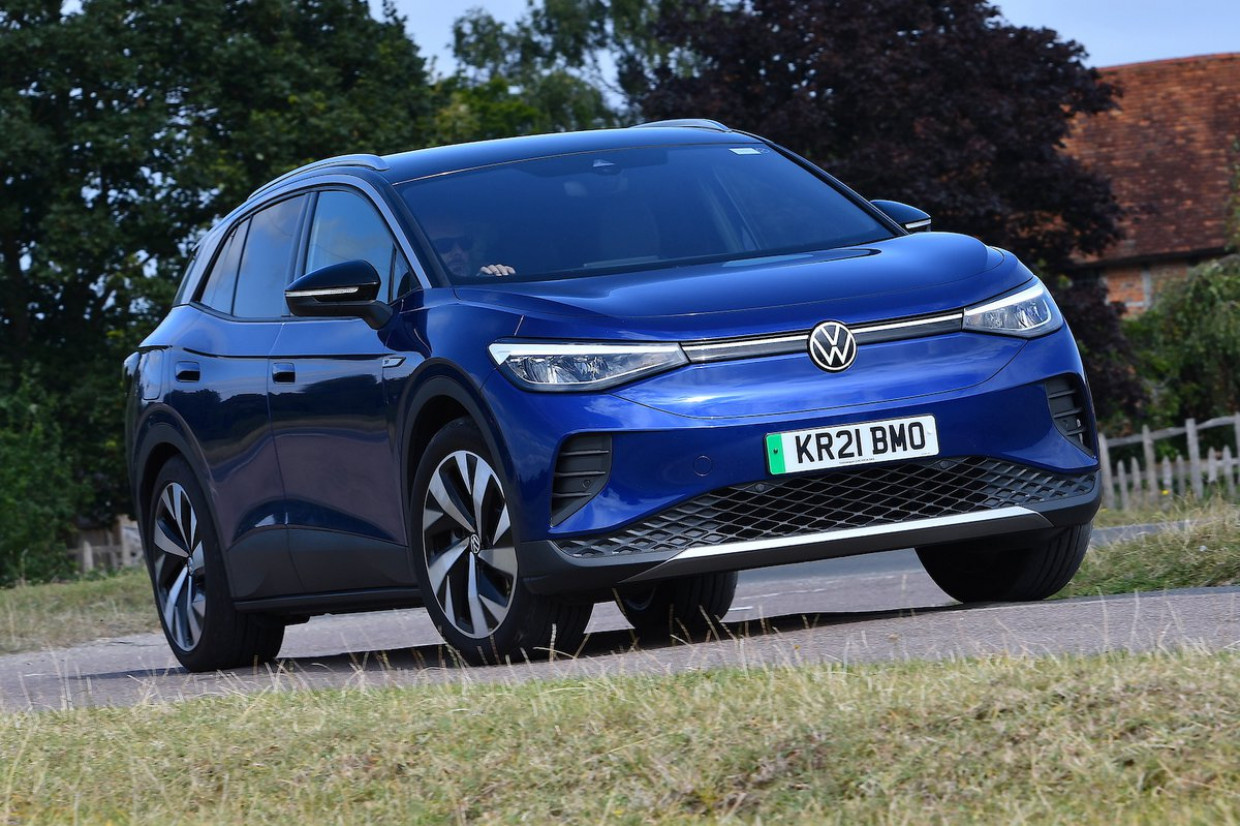 Move Electric verdict: three and a half stars out of five
Sell it to me in a sentence….
Essentially a Volkswagen ID 3 which has been thrown into the photocopier and enlarged by 15%, the Volkswagen ID 4 is a family-sized SUV that aims to deliver all the EV benefits of its baby brother but in a bigger and more spacious package.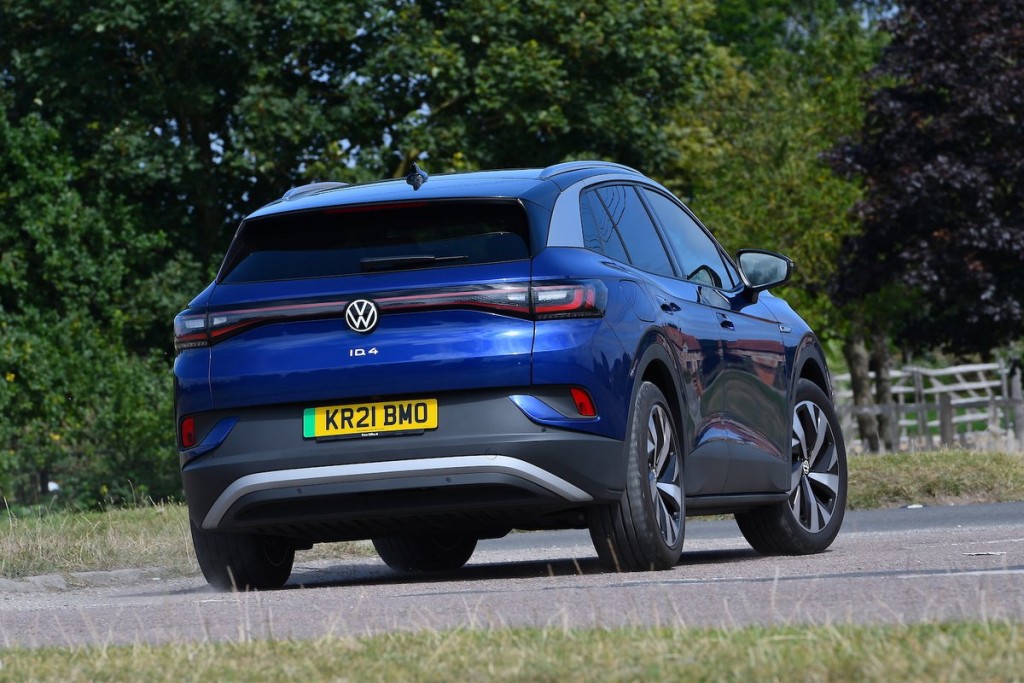 Sounds good, carry on
We weren't entirely joking when we suggested the ID 4 was simply a bigger ID 3, because both are based on the same MEB electric platform. Yes it's stretched out a little for the larger car, but the layout is identical, with the battery under the floor and the motor mounted low down at the rear.
On paper, this makes the ID 4 a brilliant proposition, because it also offers a similarly simple driving experience and stress-free range, yet it's roomier. Better still, it's all wrapped up in the sort of high-riding SUV package that more or less guarantees sales success. VW should be onto a winner, and crucially so should owners
Well that's all rather promising. Give me the highlights
It's perhaps not as sharply styled as the ID 3, the clean sheet approach offered by its bespoke EV platform means the ID has a similarly futuristic look and feel. It's rounded lines, broad shoulders and large wheels give it a pleasingly muscular look, so you're never going to worry about losing it in a car park.
Yet it's the inside of the ID 4 that's the real treat, it's cool and minimalist approach emphasising the generous amount of space on offer. More muted colours give it a more grown-up feel than the ID 3, but fun features such as the accelerator pedal branded with a play symbol and brake with a stop logo remain.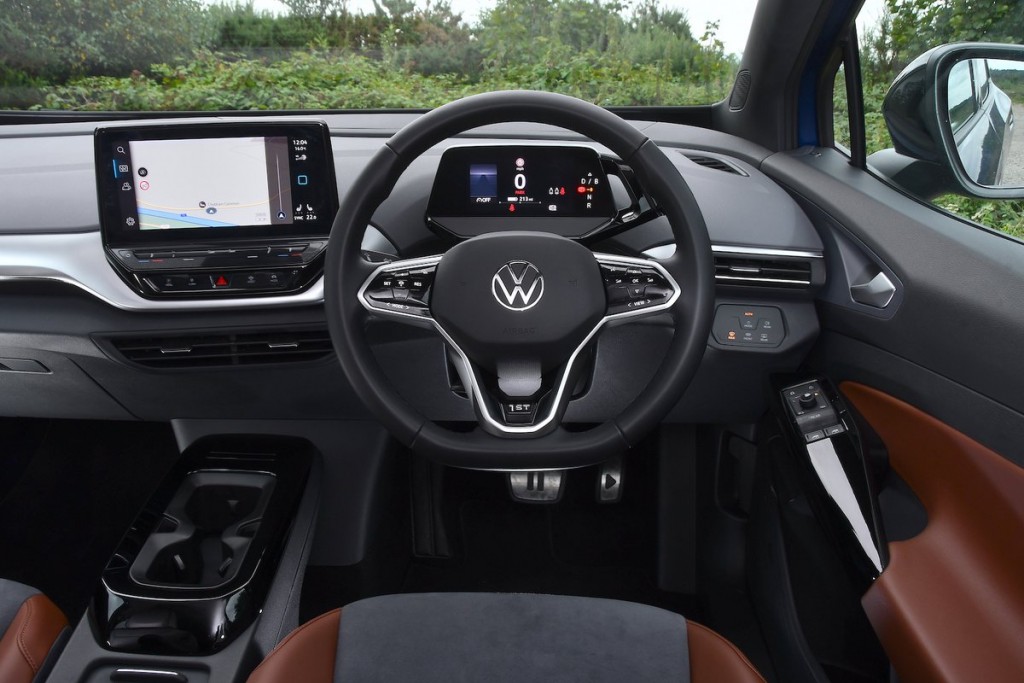 The controls have been kept to a minimum, with most of the switchgear replaced by a large 10-inch touchscreen in the centre of the dashboard, while the driver gets a small screen that displays vital info such as speed and battery level.
The gear selector has been moved to behind the steering wheel, freeing up space for extra storage down below, including a vast lidded cubby, cupholders and all manner of places to lose your phone or keys.
Speaking of space, those riding the back will have very little to complain about, with loads of headroom and, thanks to a flat floor, lots of room to stretch their legs. Behind them is a vast boot that's bigger than you'll find in a Hyundai Ioniq 5 and benefits from underfloor storage for all your charging cables.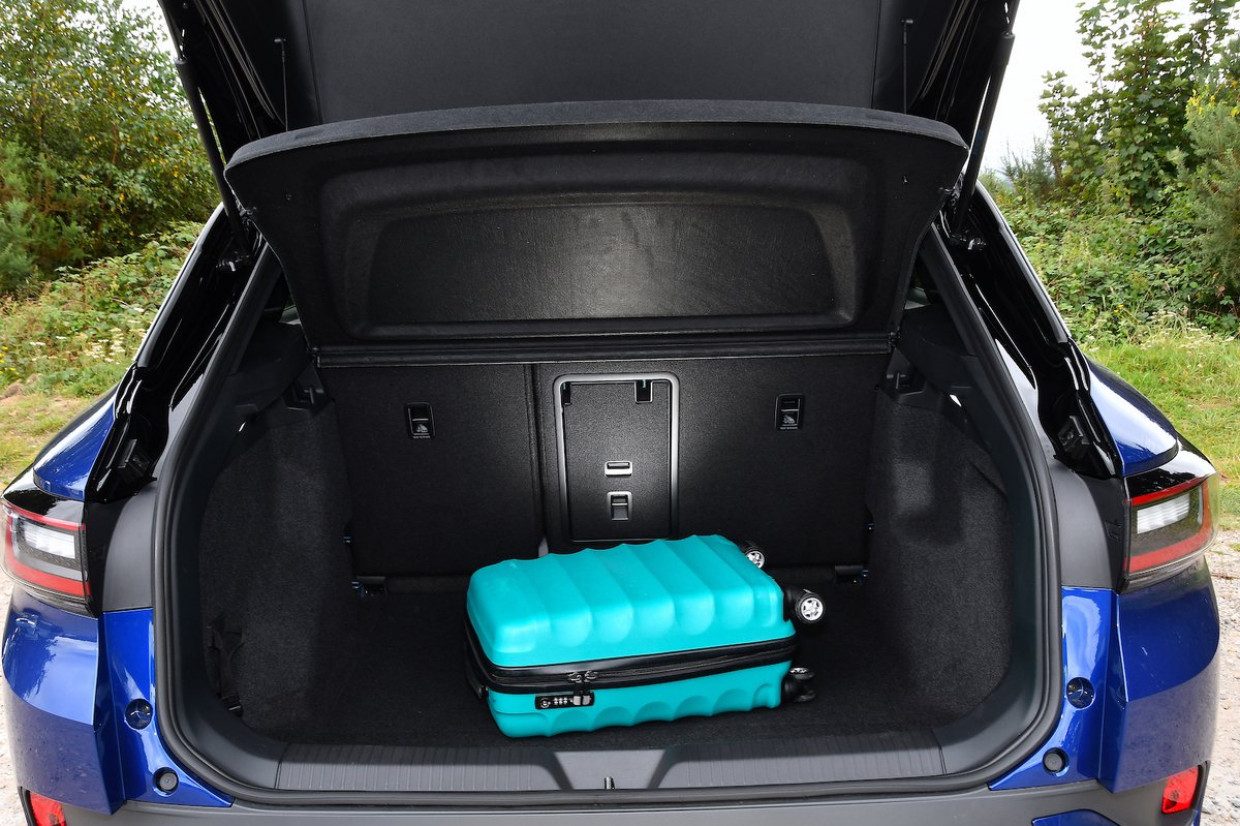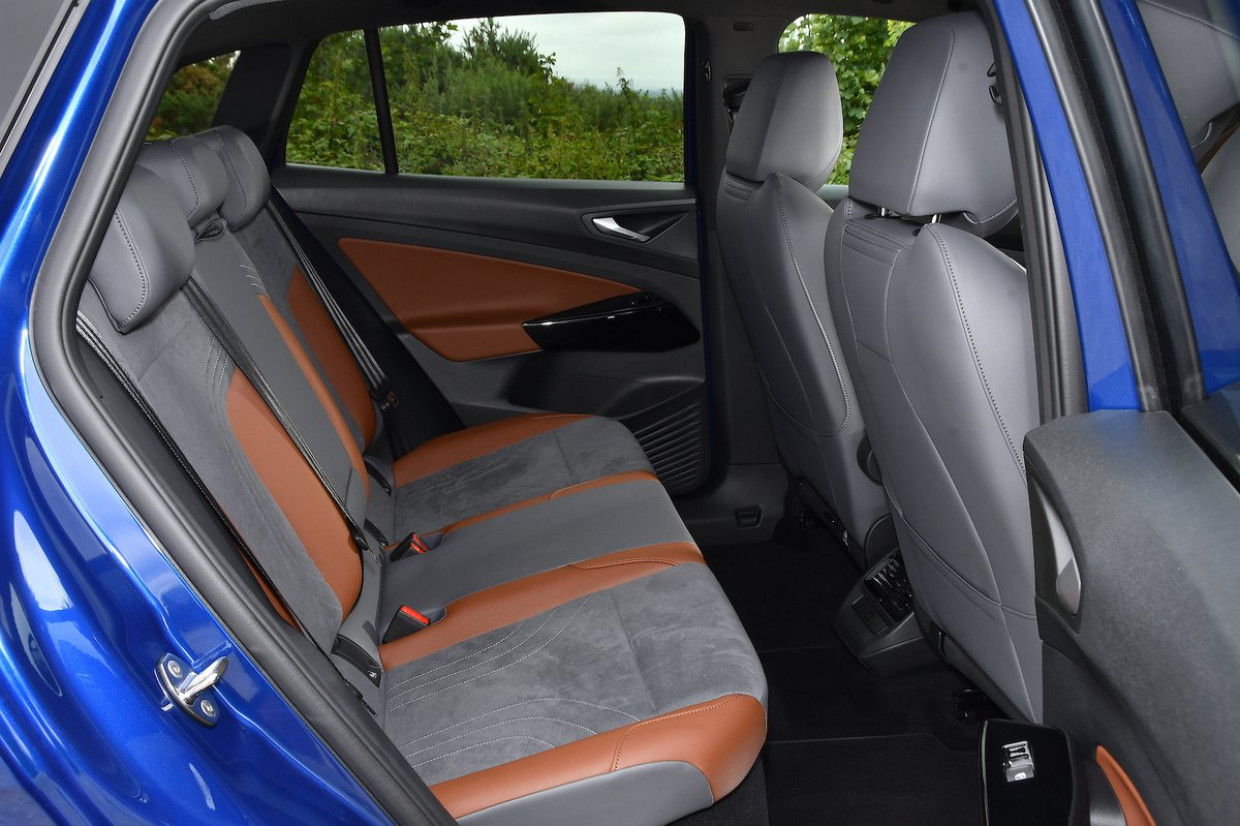 Driving the ID 4 is easy-peasy, and if you've never been behind the wheel of an EV you'll be amazed at how user-friendly it is. There's lots of smooth and silent power from the motor and no jarring gear changes thanks to a simple single speed gearbox. You sit high as well for a great view out, which in combination with the light and precise steering helps make the ID4 feel much smaller on the road than it actually is.
Okay, lets have some numbers
Right, so VW has tried to keep it relatively simple with the ID 4, which means there's just two lithium ion battery options available, each aimed at a different type of customer.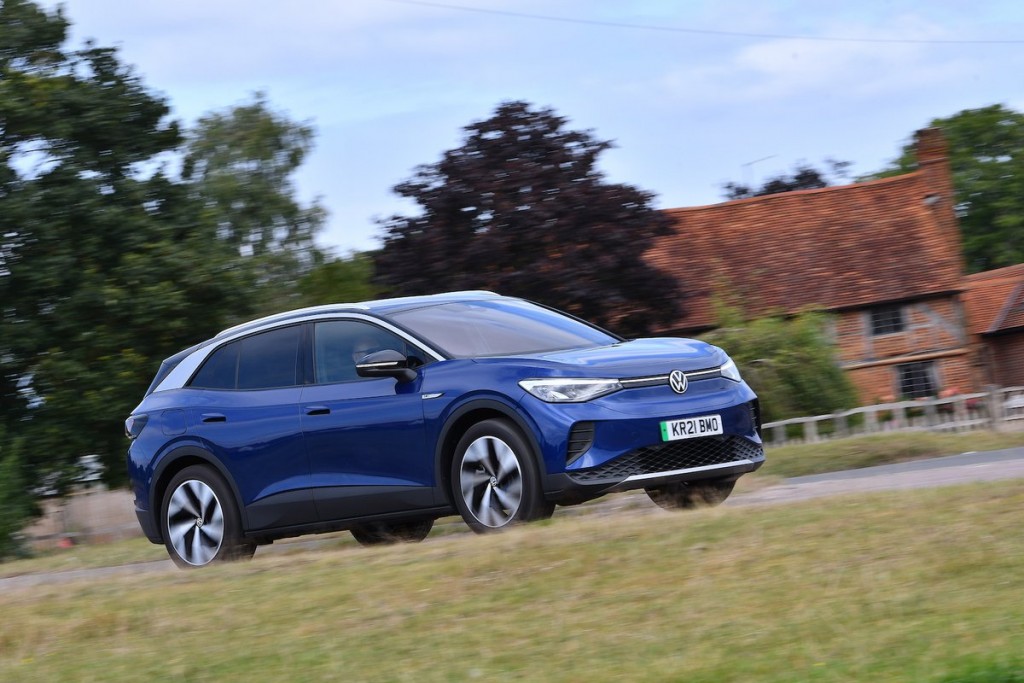 So for those that mainly use the car for short journeys, such as a commute or the school run, there's the 58kWh battery. Depending on the version this offers up to 213 miles on charge, which in real world use works out at clower to 170 miles, which covers most bases.
If you're a little more nervous about getting caught short with electricity or plan to do a few more long haul trips then there's a larger 77kWh pack that is claimed to be able to carry you an impressive 322 miles between top ups. Our experience suggests that's closer to 270 miles, but that's more than enough for a quick trip from London to Leeds with enough in reserve to do a spot of sight seeing when you're there.
All ID 4s are capable of being charged at DC CCS rapid chargers at a rate of up to 125kW, which means you'll only be hanging around for about half an hour to get the battery up to 80 percent. Also included is an 11kW on board charger, allowing you to use an AC rapid charger or a three-phase electricity supply, which will have the 77kWh version fully charged in around eight hours.
Most will use a 7kW domestic wallbox though, which means a full 12 hours for the 77kW car and about eight-and-a half for the 58kWh model.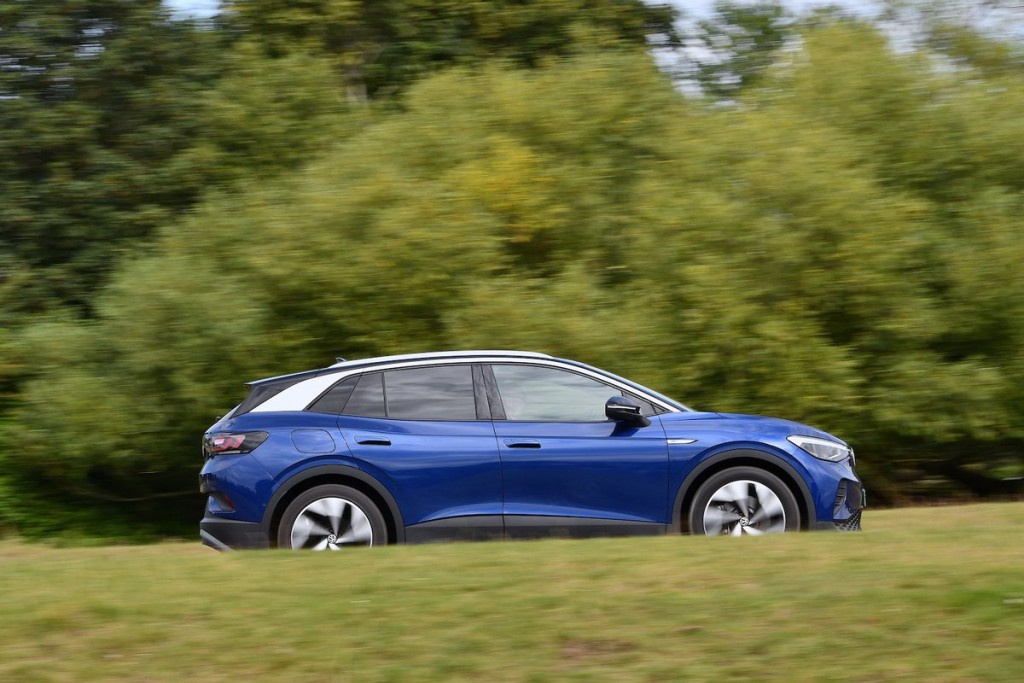 In terms of performance the ID 4 is typically brisk, with all versions leaping off the line with instant power that will come as a surprise to new EV converts. Essentially there are three motor options for the standard car: Pure, Pure Performance and Performance Pro.
Pure is the entry-level model that couples the 58kWh battery with a 145bhp motor, while Pure Performance gets a boost to 178bhp. Finally, there's Performance Pro, which features the biggest 77kWh battery with a 201bhp motor. All clear? Excellent.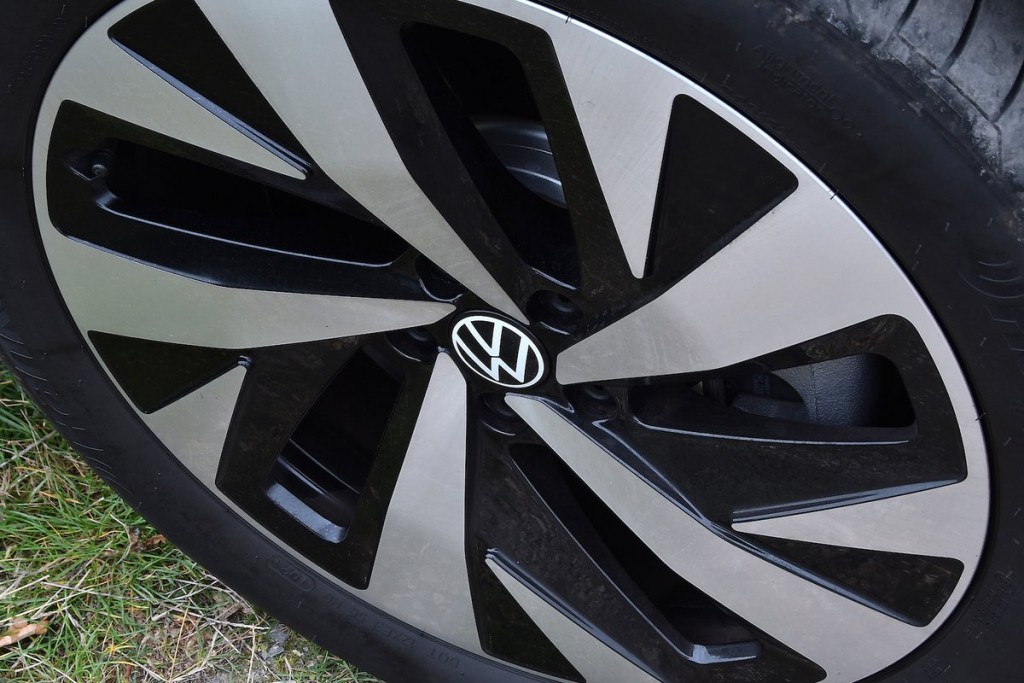 Finally, if you fancy pulling some stuff then the ID 4 has a towing weight of 1000kg for every version, apart from the GTX which can haul up to 1200kg. 
Oh yes, the GTX – isn't that the fast one?
You're absolutely spot on. VW has just unleashed the GTX version, which is intended to sprinkle some of the brand's legendary GTI magic on the ID 4. And up to a point it works.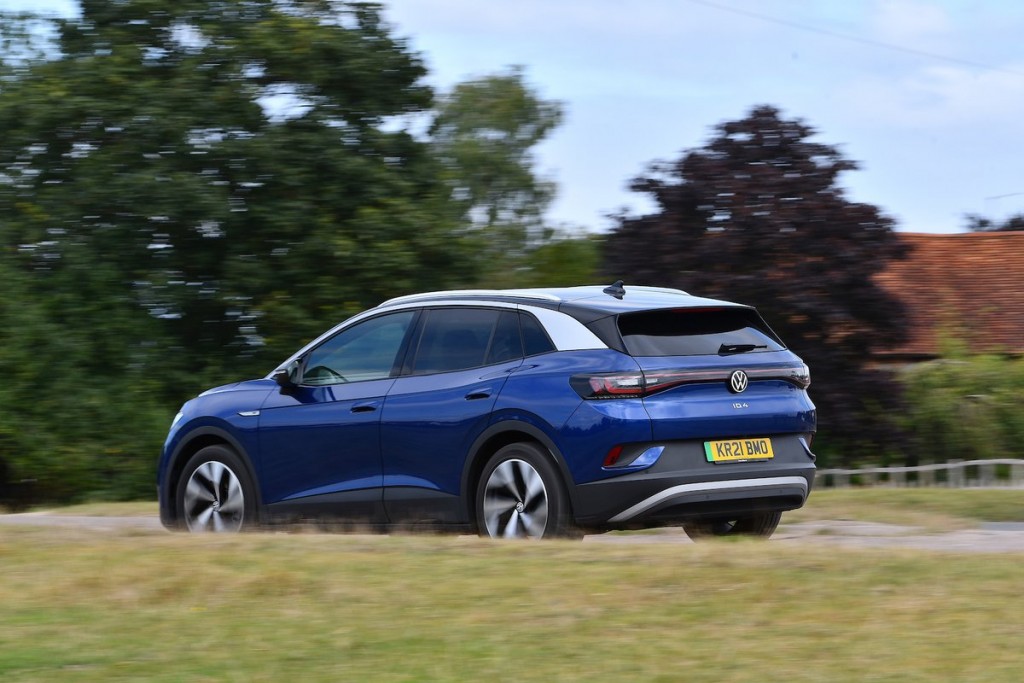 You'll certainly be the envy of all boy racers, as the GTX packs a muscular 295bhp thanks to a pair of motors (one at the front and the other at the back, so it's four-wheel drive) and will blast from 0-62mph in 6.2 seconds. Plus there's some nice chunky sports seats inside and a bit of racy red trim, while outside it gets bigger wheels and a lowered ride height - although you'd need to be a dedicated ID 4 spotter to pick it out in a line-up.
Trouble is, neck-snapping acceleration aside it doesn't feel that different to the standard car. It's poised and clings on hard in the corners, but it won't have you grinning like a Jaguar I-Pace or even a Kia EV6.
Anything else I need to know?
Well, sitting below the GTX are the Style, Life, Family and Max trim levels, each of which VW claims is tailored to suit a certain lifestyle (the clue's in the name, but Life is a bit broad and we're not sure about Max). What matters is that they all come lavishly equipped, with climate control, keyless entry, heated seats and that large touchscreen infotainment system.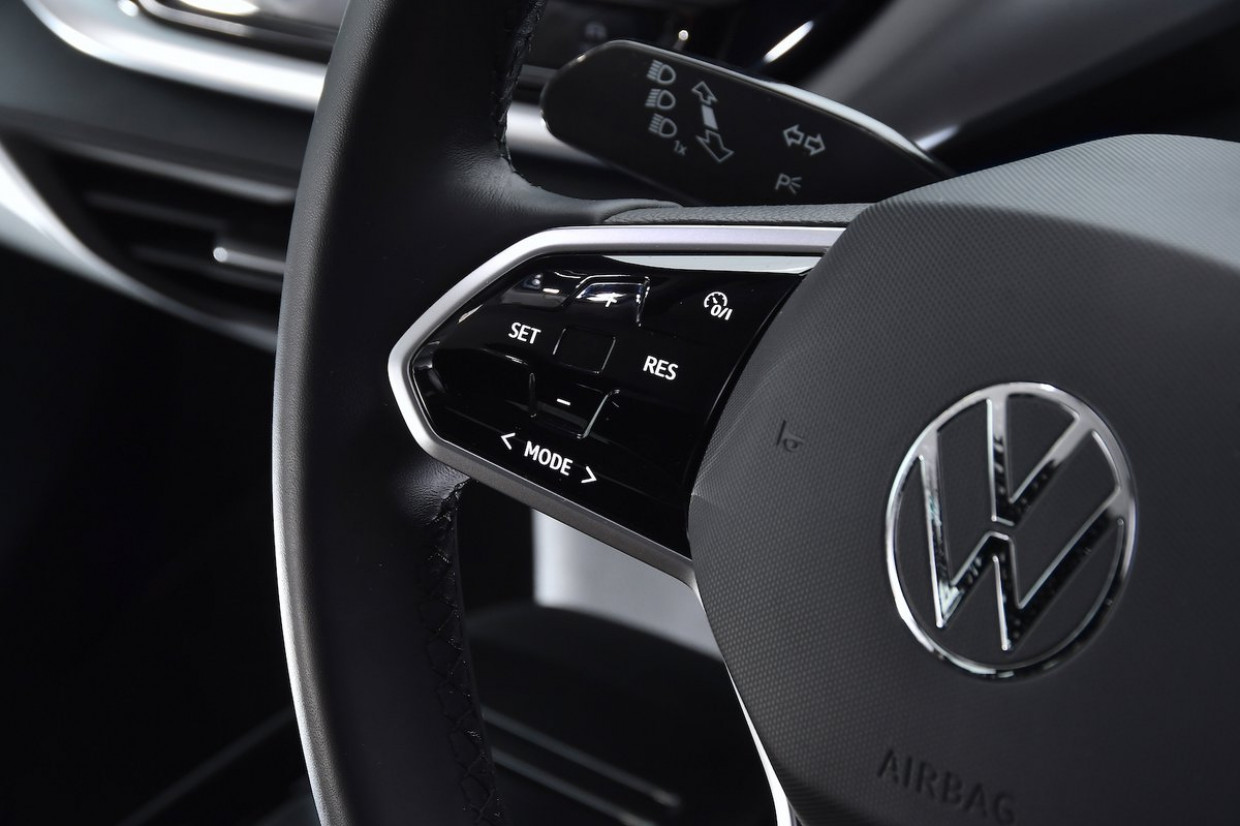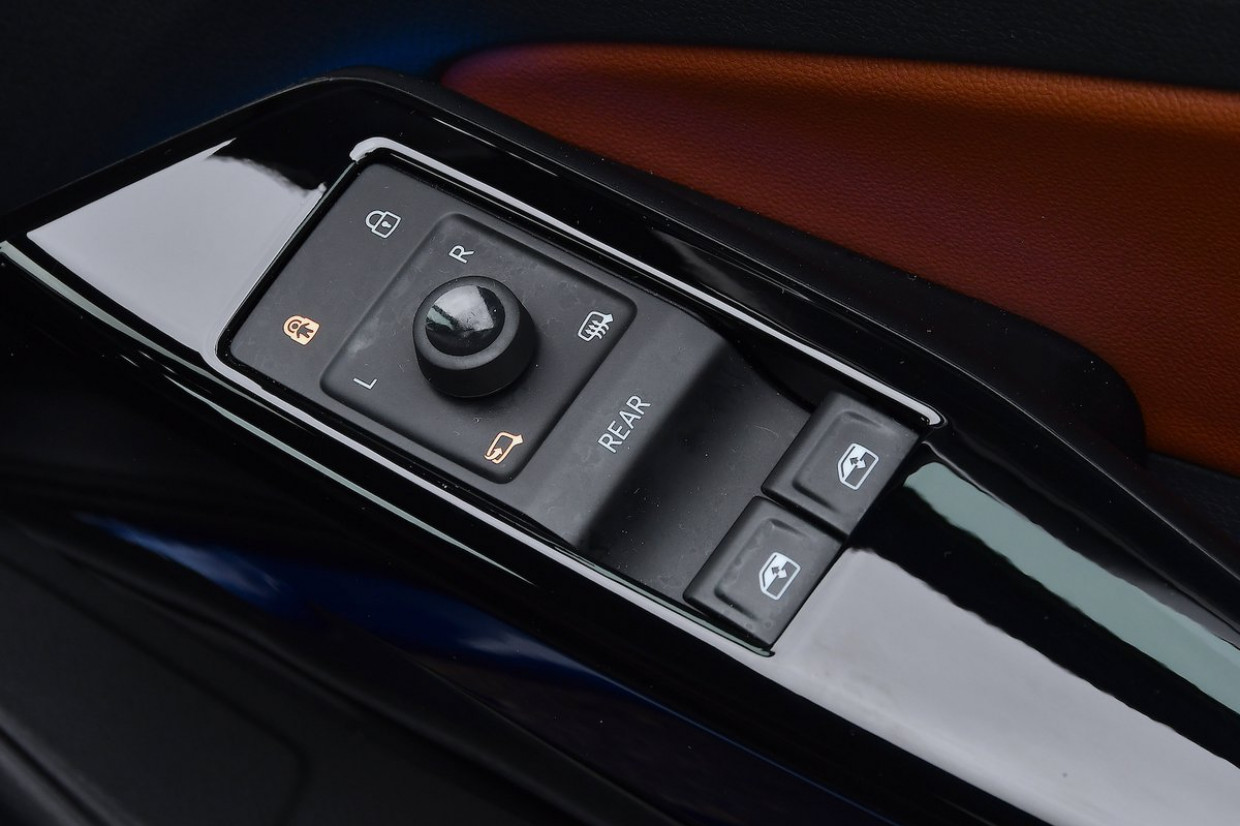 Another brilliant feature that's standard is the LED matrix headlamps set-up. If you haven't used this system before, then prepare to be amazed. Using cameras and sensors (and some clever algorithms no doubt) it can effectively dips only part of the main beam by 'masking' oncoming traffic or vehicles ahead. That means you still get the full power of the lamps but without dazzling other drivers.
Okay, enough positives, what are the downsides?
To be honest, there's not a lot that really grates with the ID 4. It's not the most exciting to drive, even the supposedly sporty GTX. 
Oh, and the infotainment screen looks slick, but it can be frustrating to use, particularly the touch sensitive heater controls at its base that are unlit and night, leading to the odd expletive-riddled fumble to change the temperature.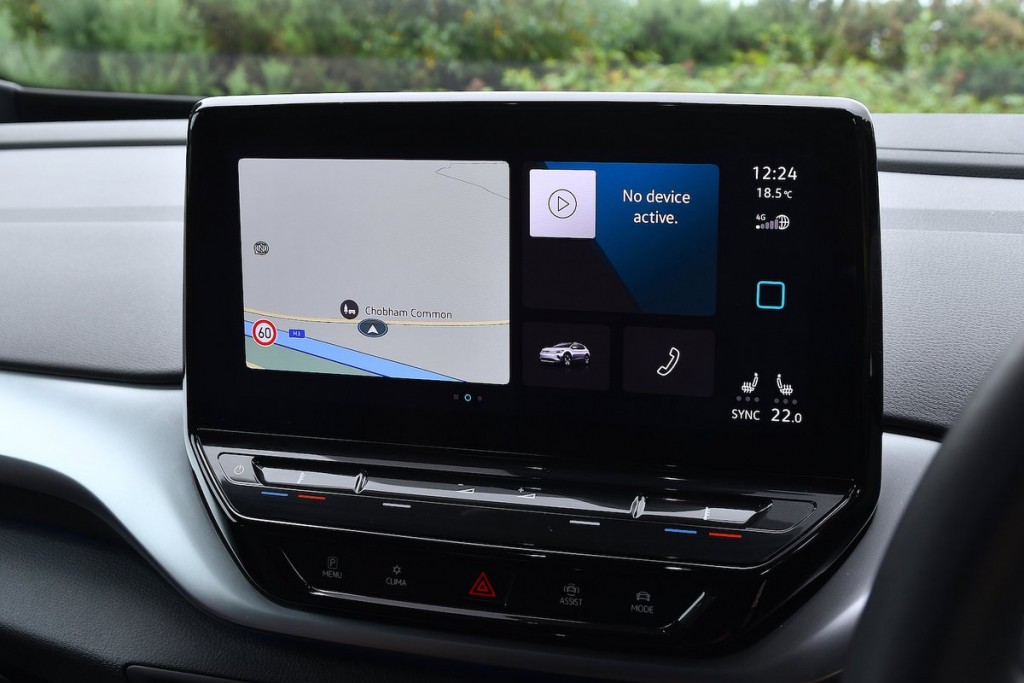 Yet perhaps the ID 4's biggest issue is the Skoda Enyaq, which is essentially the same car but with a slightly lower price and higher quality interior. Yes, that's right: the Skoda feels more premium than the VW.
That reminds me, are there any other's I should consider?
Well, Skoda aside, you're rather spoilt for choice. The Audi Q4 e-tron is, like the Enyaq iV, the same as the VW underneath, but has a posher badge and a higher price. Then there's the brilliant Hyundai Ioniq 5, the winner of the 2022 Move Electric Best Electric Car award and the closely related Kia EV6.
You could also throw the Ford Mustang Mach-E into the mix, which is a bit pricier but has a much longer range. And, of course, there's the Tesla Model Y.
Verdict
The ID 4 is a capable and spacious SUV that with the bigger battery has a very respectable range. It's not going to get your heart beating faster every time you get behind the wheel, but it's a thoroughly sensible choice that will slip effortlessly into your life.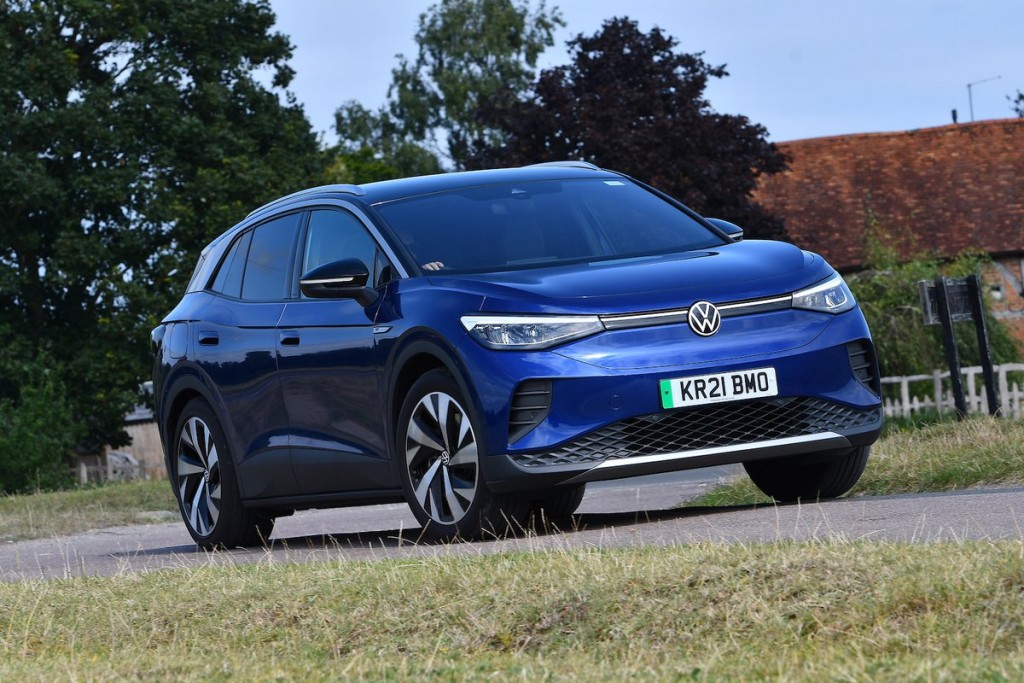 Volkswagen ID 4 specification
Price from: £32,495
Motor: Electric permanent magnet synchronous
Gearbox: Automatic
Driven wheels: rear and four
Maximum power: 295bhp
Maximum speed: 112mph
0-62mph from: 10.9-6.2secs
Electric range (official): 213-322 miles
CO2 emissions: 0g/km
Tyres from: 235/60 R 18
Kerb weight excluding driver: 1965-2224kg
Gross vehicle weight: 2660kg
Height: 1637-1640mm
Length: 4582mm
Wheelbase: 2769mm
Width with mirrors folded: 1852mm
Maximum boot capacity: 385 litres
Rivals
READ MORE
e-CARS
e-BIKES
e-MOTORBIKES
Seat Mo 125 electric scooter review
e-SCOOTERS
Exclusive: E-scooter CO2 saving
e-WORLD