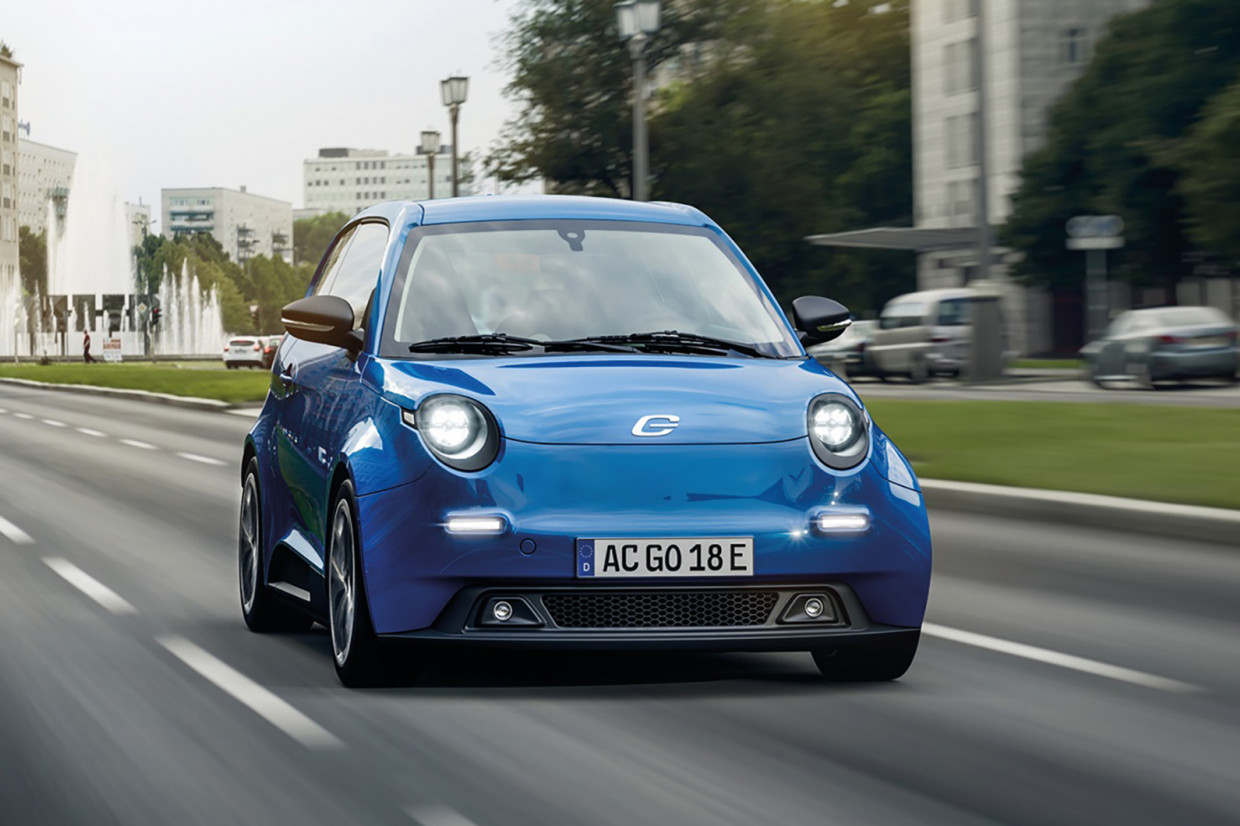 In just seven years of existence it's already endured a roller-coaster ride of triumphs and tribulations, but German electric car manufacturer Next.e.Go revealed at last weekend's Goodwood Festival of Speed that it is planning to build a microfactory in the UK.
The plant would manufacture the Next.e.Go Life, a four-seat, rear-wheel drive EV that has a claimed city range of up to 149 miles (240km), 80kW of peak power output and a top speed of 70mph.
It is 3348mm long, 1748mm wide, and 1581mm high, making it shorter but wider and higher than a Smart Forfour. At 1150kg sits on an aluminium space frame chassis and is built around a thermoplastic outer skin and retails for around £15,000.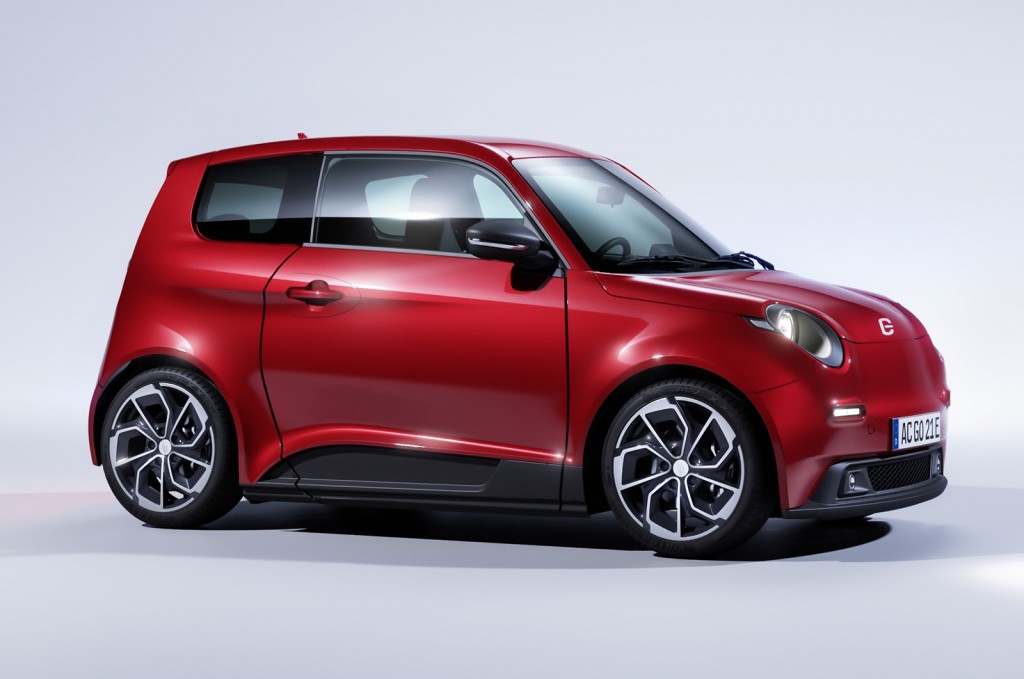 "Our plan is to set up a factory in Britain," a spokesman told Move Electric. "We have the investment and we are looking to expand our reach into new territories."
Next.e.Go also manufactures variants of the Life, including a Sport model featuring larger wheel rims and more dynamic styling, and the e.wave X, a more rugged model sporting black cladding around the bumper, wheelrims and skirting of the car. The firm has also previously shown bus and city SUV concepts.
The facility would initially be built to manufacture up to 10,000 Mobile cars a year, but based on the factory blueprint at its current production plants Germany it could have the potential to make upwards of 30,000 if the four-seat city car was a commercial success. Plans for microfactories in Greece and Bulgaria have also previously been announced.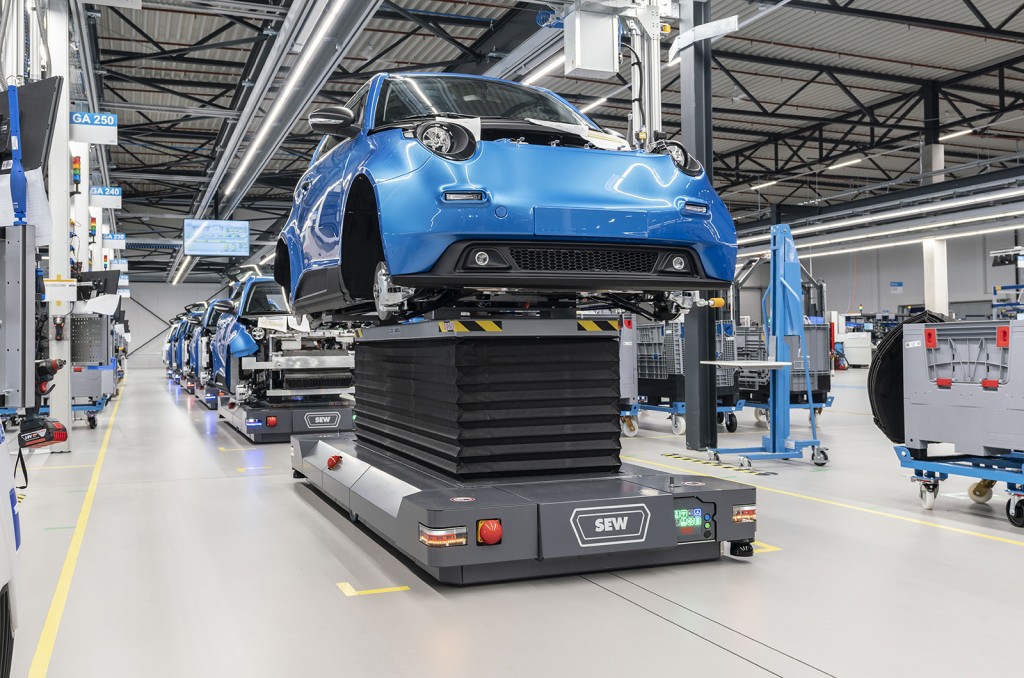 While confirming the plans, the spokesman declined to comment on the timeline for them reaching fruition, or acknowledge if a potential production location had been identified, however. However, the firm, which was set up by a University of Aachen professor in 2010, recently came out of covid-induced administration after numerous investors put around £70m into the firm.
In 2019, Next.e.Go announced that it would had secured a deal to the Volkswagen ID Buggy, an off-road beach buggy machine using the VW Group's MEB platform, on behalf of the German firm. But that deal was nixed when Next.e.Go went into administration, with VW also preferring to focus on larger market passenger cars.
READ MORE
Subscribe to the Move Electric newsletter
e-CARS
UK charging networks: complete guide to every provider
New Cupra UrbanRebel is a bold EV supermini with 273-mile range
e-BIKES
10 fun things to try on an electric bike
Living with a Gocycle G4: how easy is it to adjust to?
e-MOTORBIKES
Seat Mó eScooter 125 UK review
How to do a CBT on an electric motorbike
Energica unveils new Experia electric tourer motorbike
e-SCOOTERS
Are e-scooters legal in the UK?
Private e-scooter rules 'cannot simply copy' rental regulations
Superpedestrian's European boss on why e-scooters are for everyone
e-WORLD
New Candela P-12 Shuttle to arrive as first electric 'flying' ferry
Pipistrel Velis Electro: meet the first certified electric plane