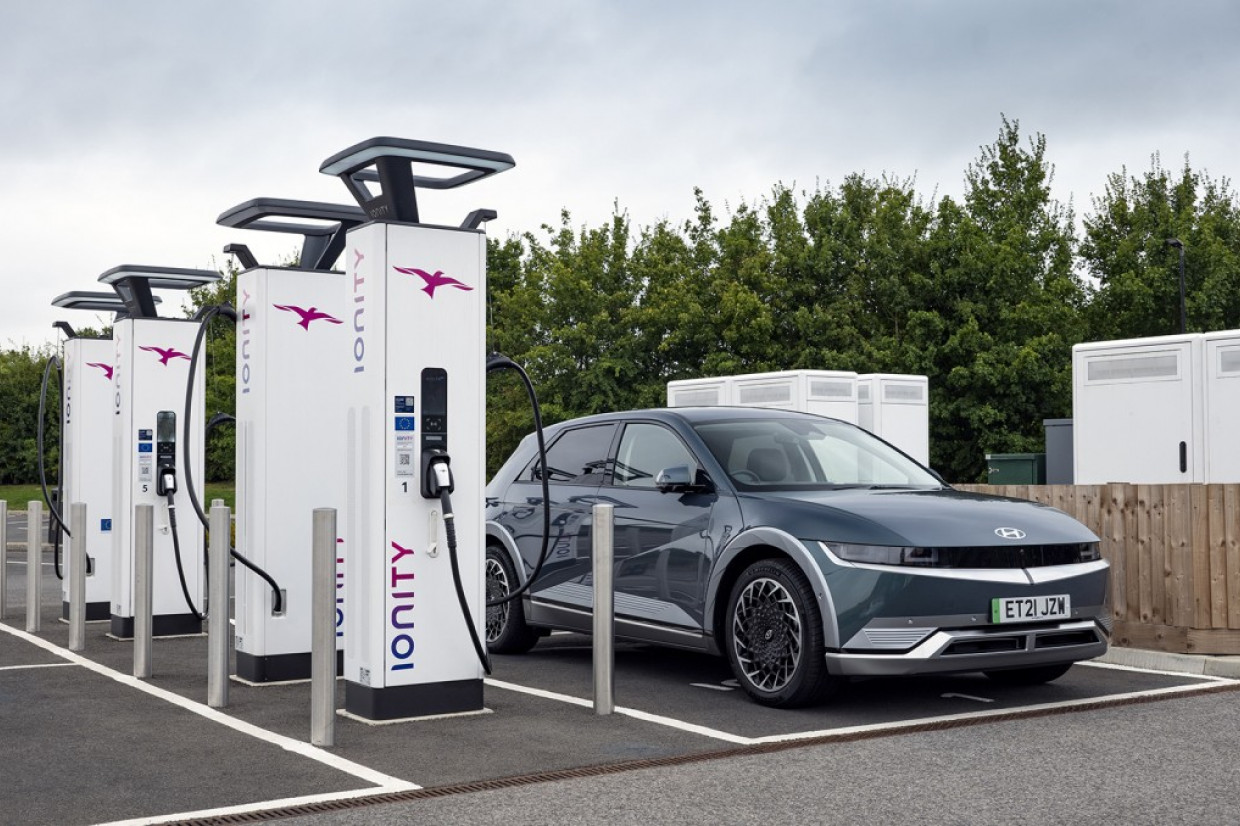 New data from the Department for Transport has revealed a 33% increase in the number of public EV charging points, with 7500 devices added to the network over the past year.
In total there are 30,290 public electric vehicle charging devices available in the UK, 5494 of which are rapid chargers. 
Since April 2021, the number of rapid devices - which typically charge at speeds of around 50kW - has increased by 29% with an additional 1235 public devices.
Last month the UK government announced plans to increase the number of public electric car chargers more than 10 times to 300,000 by the end of 2030, as part of its £1.6 billion Electric Vehicle Infrastructure Strategy. 
The report on EV public chargers also revealed the spread of public charges across the UK, with London and Scotland having the highest level of chargers per 100,000 people. 
In the capital, there are 111 devices per 100,000 people, while the UK average is much lower with 45 public chargers per 100,000. 
In the north west and Yorkshire the charging provision is far less, with 26 and 27 devices per 100,000 respectively. 
Last year more than one in nine cars sold in the UK were fully electric, with British buyers snapping up more EVs than they had in the previous five years combined. This is expected to rise dramatically as the UK draws closer to the 2030 ban on petrol and diesel cars.
Commenting on the statistics, Jon Lawes, managing director of Novuna Vehicle Solutions said, "The market for electric vehicles is thriving, and these figures highlight the rate of development of the UK's EV charging infrastructure as it races to keep up with accelerating demand."
Novuna Vehicle Solutions is one of the UK's largest vehicle leasing and fleet management services in the UK, currently operating more than 70,000 vehicles. 
"EV owners are all too often forced to factor in unnecessary extra hours to journey times due to slow charge points, so increasing the provision of rapid charge points (those at 22kW or above), which can cut charge times in half, is where we really need to see progress," said Lawes. 
 
"While the figures demonstrate their total volume is growing, sky-rocketing demand for EVs means current rate of growth will still leave motorists unduly waiting at forecourts and service stations."
READ MORE
Subscribe to the Move Electric newsletter
e-CARS
New Volkswagen ID Buzz: everything you need to know
How efficient are electric cars?
e-BIKES
Ducati expands e-bike range with first racing machine
e-MOTORBIKES
New Yamaha Neo is Europe-bound '50cc equivalent' electric moped
Electric Motion Epure Race e-motorbike review
e-SCOOTERS
Eskuta KS-450 e-scooter review
Taito unveils innovative new three-wheeled electric scooter
e-WORLD
Electric surfboard firm Awake aims to make waves with first e-foil
Volta Zero electric truck can 'dramatically improve' inner-city road safety