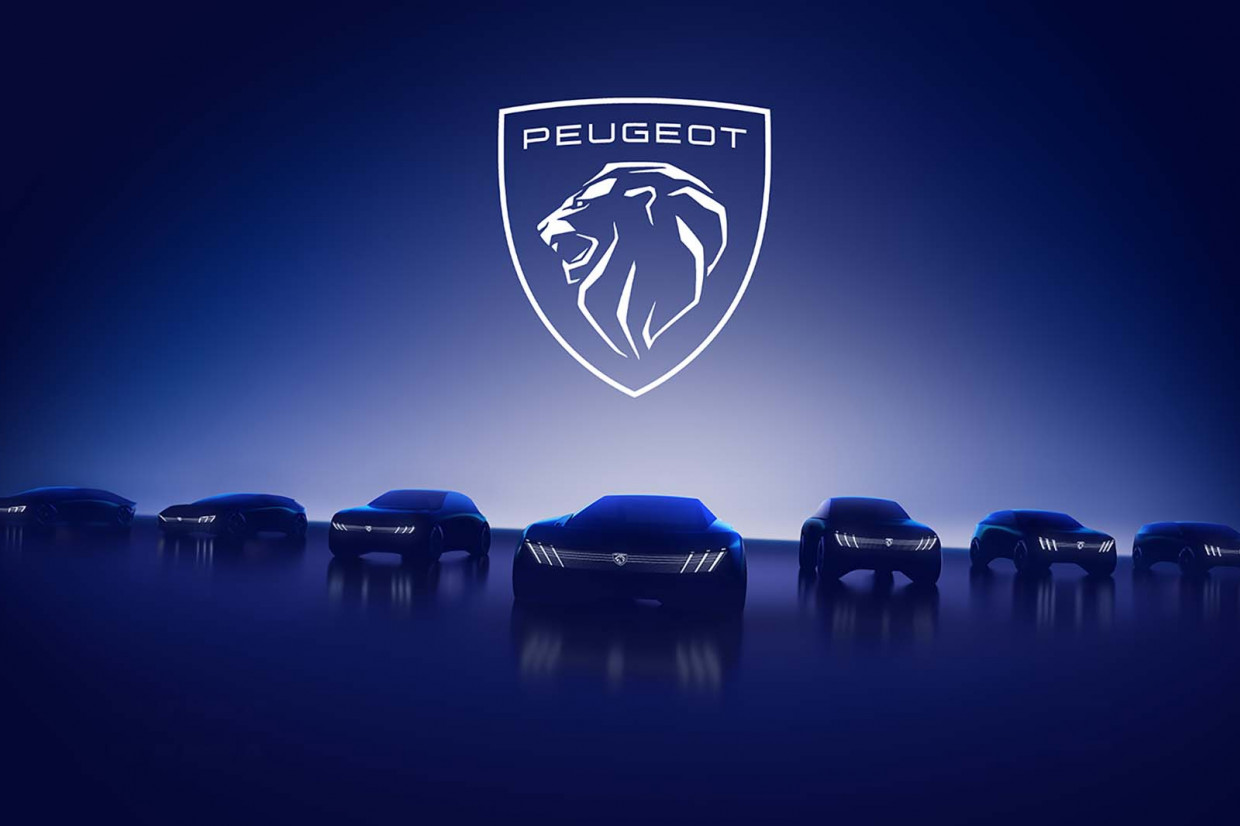 Peugeot will launch two new electric SUVs – the e-3008 and the e-5008 – by next year, and has also given a sneak glimpse at its future line-up of bespoke EVs.
The French firm has pledged to offer an EV-only line-up in Europe by 2030, including the addition of five new EVs in the next two years. Peugeot has already confirmed the first three models would the e-308 hatch and e-308 SW estate (pictured below) and the e-408.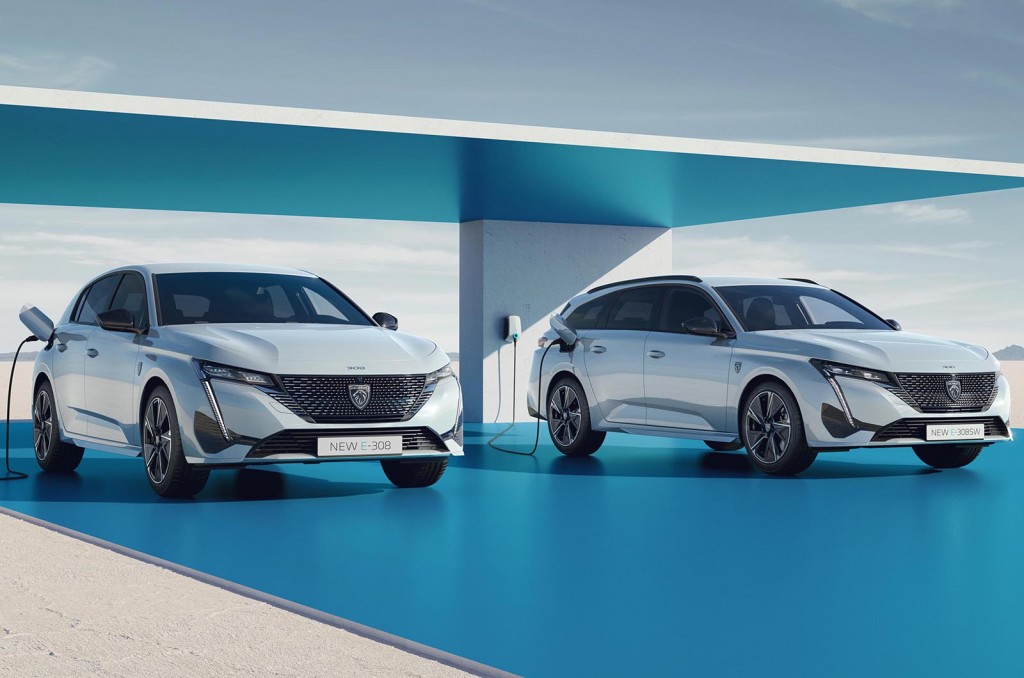 Those five electric models will be followed from 2025 onwards by a series of 'BEV-by-design' models using bespoke electric platforms. The styling for those, and some of the key features they will offer, were hinted at by the Peugeot Inception Concept that was revealed recently.
While Peugeot has yet to confirm, the first of those BEV-by-design models is set to be the next-generation Peugeot e-508 executive saloon.
The latest electric car news in your inbox: get the FREE Move Electric newsletter
The new models are part of what the brand has labelled the Peugeot E-Lion Project, which company boss Linda Jackson said "will define Peugeot's strategy as an EV brand and ensure we stay connected to the pulse of society to deliver mobility that lives up to our brand values."
By 2023, every model in Peugeot's line-up will be offered with an electrified variant, with a full electric version offered by 2025. By 2030, Peugeot will only sell '100 per cent electric' cars in Europe.
The E-Lion Project is based on five pillars: Ecosystem (that's the products and services it offers, basically), Experience (everything from charging to connectivity), Electric (I'm hoping we don't need to explain this one), Efficiency (maximising miles per kWh) and Environment (meeting Peugeot's commitment to be carbon net zero by 2038).
New Peugeot e-3008 will be first model on new platform
Both the 3008 and 5008 SUVs are key parts of Peugeot's line-up, but neither is currently offered in full battery electric form.
The new e-3008 SUV will be revealed in the second half of this year, and will be the first car to use Peugeot parent firm Stellantis's STLA Medium platform. The EV-only platform is intended for 'premium' vehicles in the C and D segments – think family hatches, SUVs and saloons.
Stellantis has previously said that platform will be able to accept batteries between 87 and 104kWh in size, and Peugeot has said that the new e-3008 will offer a range of up to 440 miles.
Peugeot also says that the new model will be offered with a choice of three electric powertrains, including a dual-motor all-wheel-drive option. Based on what Stellantis has previously said about the platform, expect power outputs to potentially range from 125kW to 330kW.
The new e-5008 will be revealed "shortly after" the e-3008, suggesting we'll see it either late this year or early in 2024. Peugeot has yet to give any firm details on the model, but the reveal of it will  after likely use either the STLA Medium or STLA Large platforms.
Peugeot product director Jérôme Micheron said that the two new vehicles would be "designed with no compromise and will deliver class-leading efficiency". While both will take the form of SUVs, they are likely to have more rakish styling in order to maximise efficiency – a key focus for Peugeot. They will also have new-look styling that was previewed on the Inception concept.
He added that the two models would be "born EV", although he did suggest that they could be offered with combustion powertrains in some markets outside of the UK and Europe.
Peugeot Inception to inspire bespoke EVs
Peugeot will start to release bespoke EVs from 2025 onwards, and they will feature styling elements and design features first seen on the recent Inception concept. Which is a very good thing, because the Inception really is a lovely looking thing.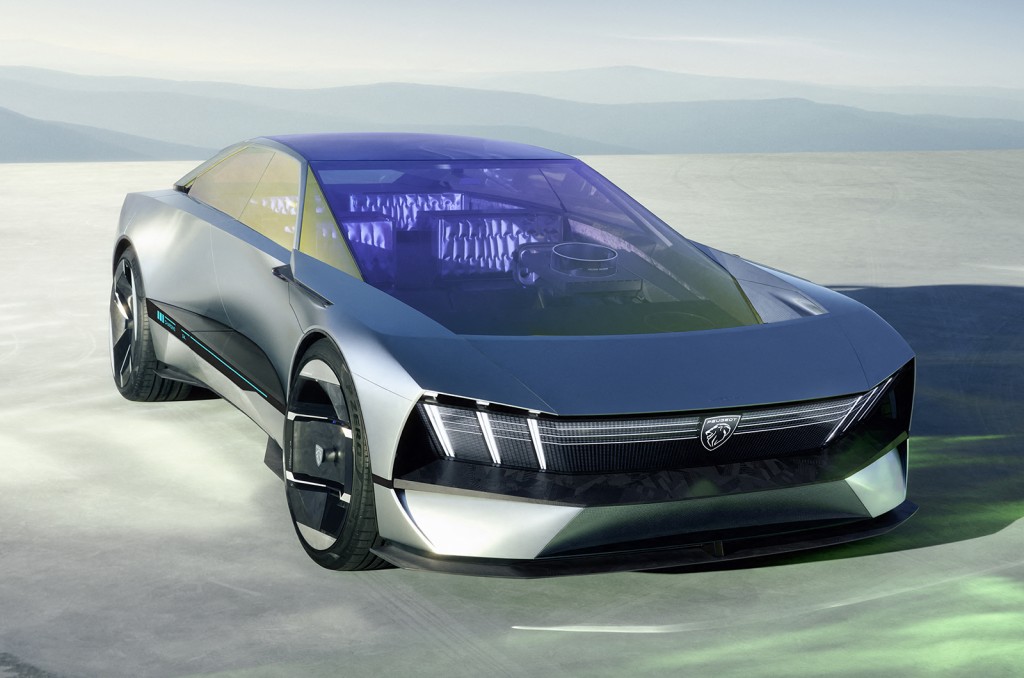 While the firm has yet to give details about any of the BEV-by-design models, it did show an image showing renders of seven models, all with a front-end design inspired by the Inception. Those seven are set to include the e-3008 and e-5008.
Notably, the image showed a range of different model types, with a number of sleek saloon and coupe-style vehicles and some smaller hatches alongside SUV-shaped machines. Jackson confirmed that the seven models shown are based on the planned production models.
Peugeot has moved slightly away from SUVs in recent months, with the e-408 set to take a lower-riding 'saloon-SUV' shape. While Micheron said that SUVs would continue to have a place in Peugeot's electric line-up, the firm "wants to show there is life beyond the SUV".
There was no indication of what models we might see when, although it is likely the first will be a successor for the current 508, which doesn't have a full electric version. It is likely that they will also eventually include replacements for the current e-208 and e-2008.
Jackson did say that the firm had no plans to offer a smaller – and potentially cheaper – EV than the e-208, saying "we're taking a different approach to affordability", with a focus on making its current range more affordable, through offerings such as a 'Peugeot-as-you-go' service and a subscription plan.
Peugeot says that the use of bespoke EV platforms will allow it to offer greater interior space and a new design language, while new technology will also enable greater user of functions such as gesture control. 
The firm says that the models will draw on three key bits of technology from Stellantis: STLA Brain (the car's operating system), STLA Smartcockpit (the infotainment and driver info) and STLA Autodrive (an autonomous driving system).
Peugeot says that the technology advancements and use of new materials will also help it to reduce the global warming potential by four over the next two generations of vehicle, while it is also working too extend the average lifespan of a vehicle from 15 years to 25 years. 
READ MORE
Subscribe to the Move Electric newsletter
e-CARS
Ten electric cars we're excited for in 2023
Getting an EV sideways: how easy is it to drift a Kia EV6 GT?
Q&A: Jaguar Racing's Sam Bird and Mitch Evans on Formula E's new era
e-BIKES
Ten electric bikes we're excited for in 2023
Can you get fit using an electric bike?
e-MOTORBIKES
Ten electric motorbikes we're excited for in 2023
Super Soco TC Max electric motorbike review
Cake and Polestar team up for new special edition Makka e-motorbike
e-SCOOTERS
Planned laws to legalise private e-scooters face delay
Five key takeaways from the rental e-scooter trials report
Which train firms have banned e-scooters from their services?
e-WORLD
Move Electric's best features of 2022: lap records, tuk-tuks… and sausage rolls
Volvo Trucks keeps on electric trucking with three new models