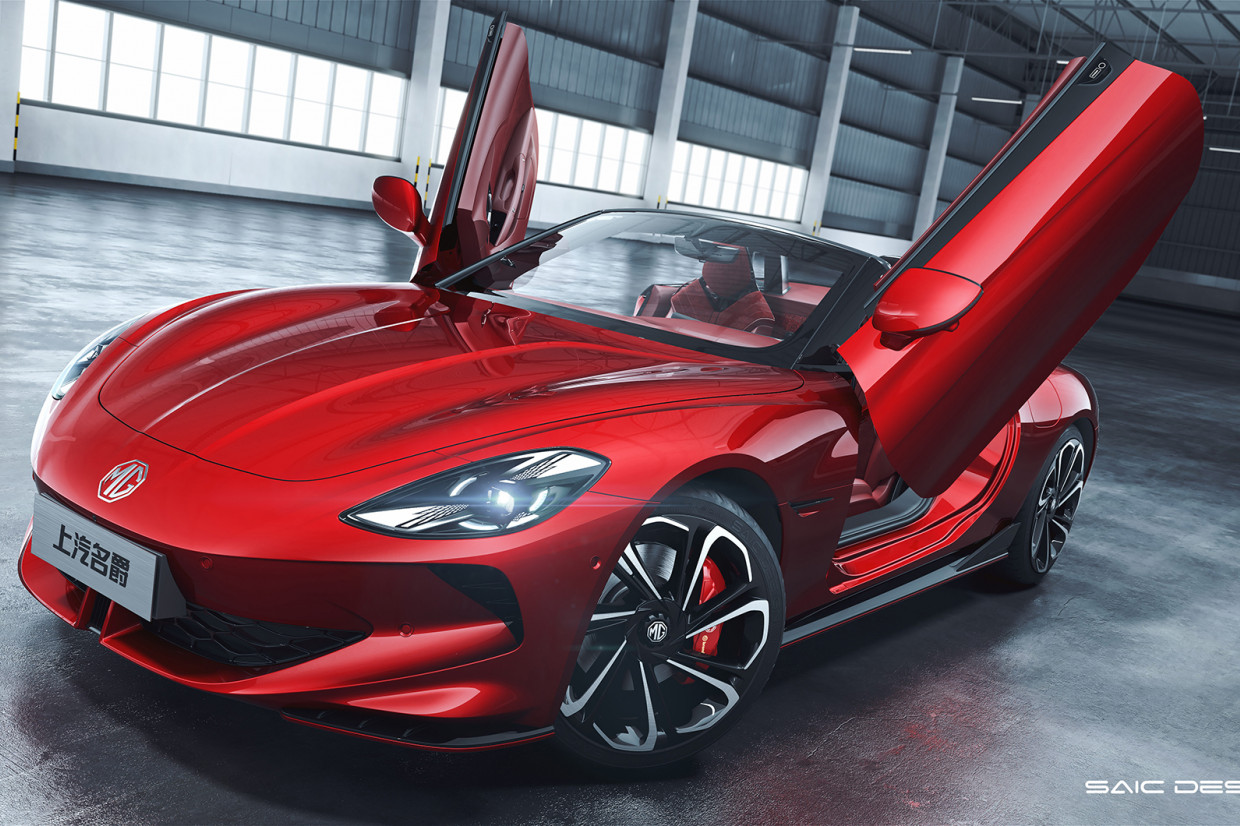 The new MG Cyberster, a scissor-doored roadster that draws on the brand's sporting heritage's been revealed in full for the first time ahead.
Due to go in sale in the UK and Europe next year, the new machine from the Chinese-owned brand is a high-performance bespoke electric two-seat sports car that introduces a new design language.
Previously shown in a series of teasers and leaked images, the Cyberster was designed at MG's Marylebone design studio in London.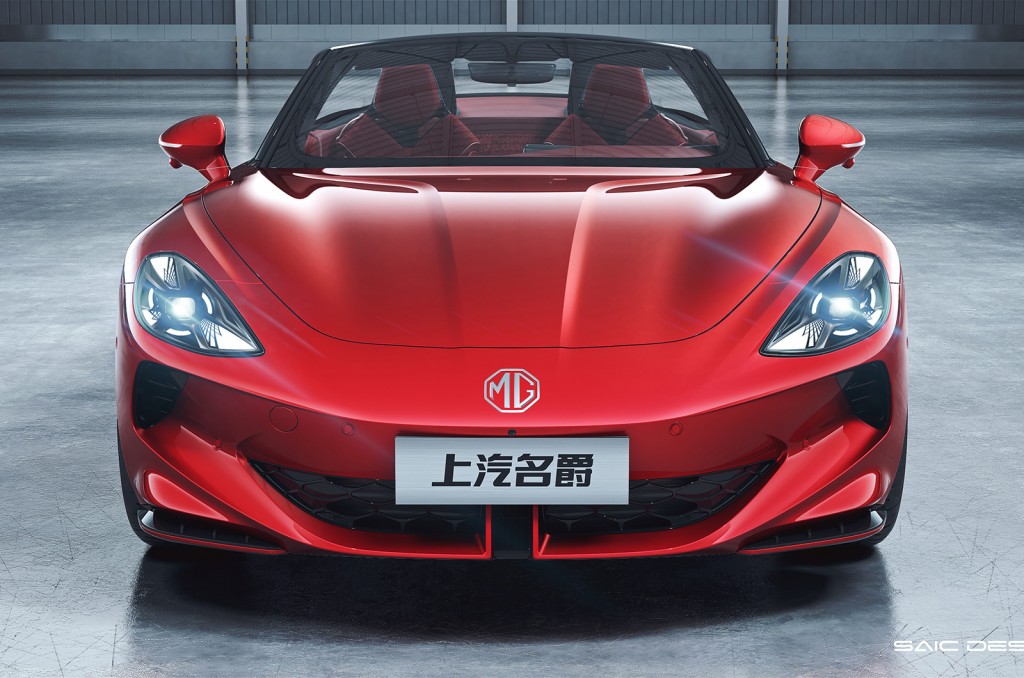 Carl Gotham, who heads up the design studio, said: "Our intention was to create a completely new roadster ready for a new generation of sportscar drivers and which opens a bold and compelling new chapter for MG."
"The focus for Cyberster was to create a design that was respectful of the brand's illustrious past and to bring back that sporting bloodline, while also being absolutely clear that it should be modern and forward-facing like the MG of today, completely in-tune with the rapid transition to electric vehicles."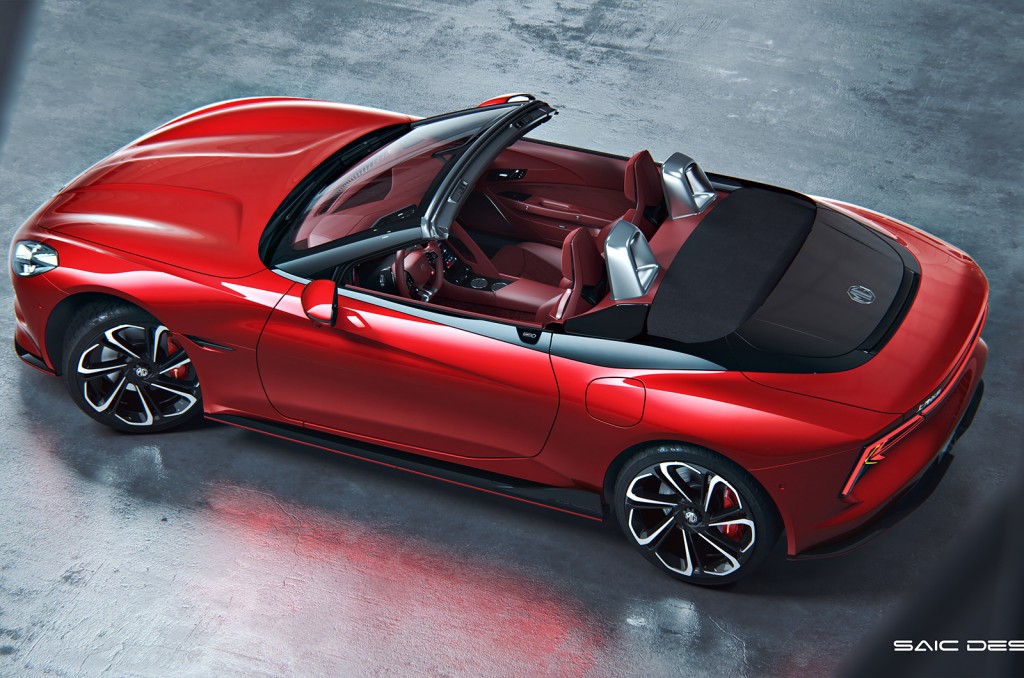 The firm has yet to disclose any official details about the machine, but recent Chinese patent filings shows it would measure 4535mm long, making it slightly shorter than a current Porsche 718 Boxster.
Elements of the car such as the rear lights have been designed using inspiration from the Union Jack flag, highlighting the brand's British past. The images show the scissor doors seen in the teaser remain, although there is no sign of the yoke-style wheel hinted at.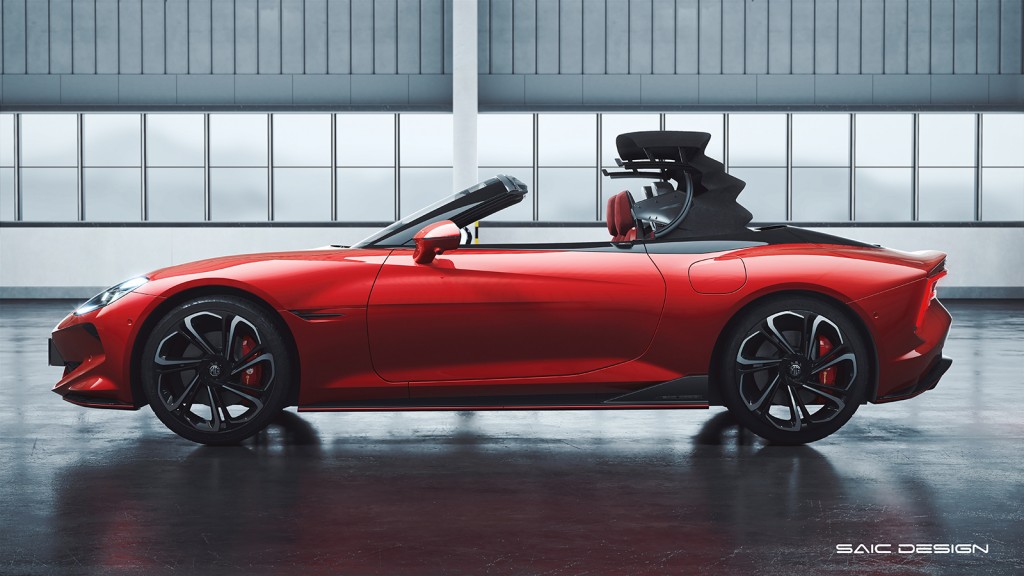 MG has offered no insight into the Cyberster's powertrain, pricing or performance, but said its concept was based on a bespoke EV architecture, offering a claimed range of 497 miles and a 0-62mph time of less than 3.0 secs. 
The patent filings suggest it will feature two powertrains: a 230kW rear-wheel-drive option, and a range topping 400kW, dual-motor set-up. The heaviest versions are set to weigh just under 2000kg.
READ MORE
Subscribe to the Move Electric newsletter
e-CARS
UK charging networks: complete guide to every provider
New Cupra UrbanRebel is a bold EV supermini with 273-mile range
e-BIKES
10 fun things to try on an electric bike
Living with a Gocycle G4: how easy is it to adjust to?
e-MOTORBIKES
Seat Mó eScooter 125 UK review
How to do a CBT on an electric motorbike
Energica unveils new Experia electric tourer motorbike
e-SCOOTERS
Are e-scooters legal in the UK?
Private e-scooter rules 'cannot simply copy' rental regulations
Superpedestrian's European boss on why e-scooters are for everyone
e-WORLD
New Candela P-12 Shuttle to arrive as first electric 'flying' ferry
Pipistrel Velis Electro: meet the first certified electric plane