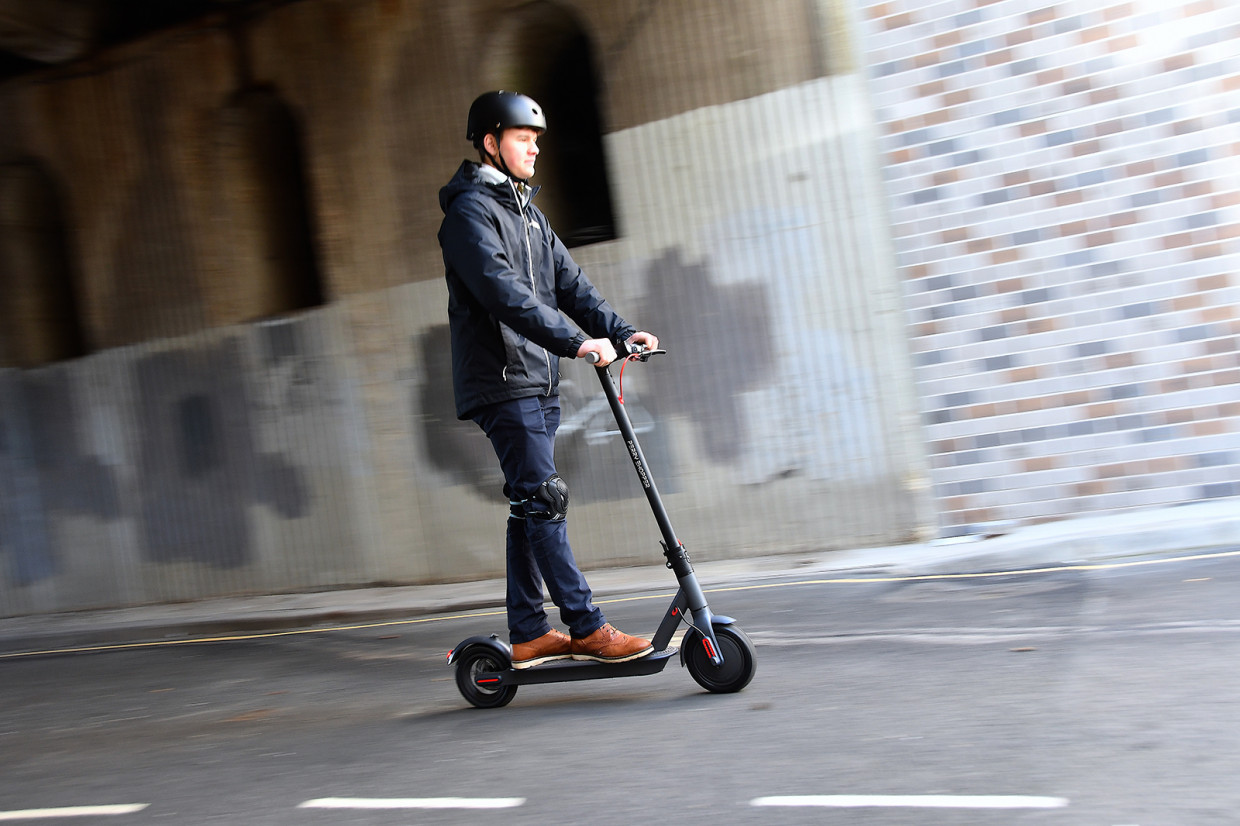 The UK government's future plans for regulating the use of e-scooters will be debated in the House of Lords today (Thursday 20 January).
Baroness Neville-Rolfe DBE CMG, a Conservative peer who has served as Commercial Secretary to the Treasury, has tabled a short debate on the subject. According to the Government Whips' Office website, Lady Neville-Rolfe is to "ask Her Majesty's Government what plans they have for further regulating the use of e-scooters given the safety concerns about their use."
The UK Parliament schedule shows that 12 members of the House of Lords have now registered to speak in the hour-long debate.
The debate comes as the UK government is considering whether to make e-scooters legal for use on public roads. While it remains illegal to use a privately owned e-scooter on public roads, the government has allowed a number of rental e-scooter trials to take place in cities across the UK.
The government is considering legalising e-scooters as part of measures to try and cut congestion and pollution caused by traffic in urban areas.
Are e-scooters legal in the UK? The current rules explained
In the ongoing rental trials, e-scooters are limited to a top speed of 15.5mph, although this can be lowered in certain areas. Rented e-scooters can be used on roads and cycle lanes (unless a sign prohibiting e-scooters is displayed), but must not be used on pavements. The government recommends users wear a helmet, although it is not a legal requirement. Rental companies are also required to provide motor insurance for users.
The Parliamentary Advisory Council for Transport Safety (PACTS) recently outlined safety regulations it wants introduced if private e-scooter use is legalised this year. Many of those steps match the controls on rental e-scooter fleets.
The use of e-scooters remains controversial, and the government is closely monitoring accidents involving the vehicles. Department for Transport data showed 931 people were injured in e-scooter crashes from July 2000 to June 2021, with three people killed.
 
In response to a written question to London's mayor from Labour London Assembly policing and crime spokesperson Unmesh Desai, it was revealed that 258 collisions involving e-scooters were recorded in London between January and June 2021 – compared to 266 for the whole of 2020. There were 38 incidents in 2019.
However, Transport for London data says that there were just 13 incidents involving users of scooters that were part of rental schemes it has backed, from a total of 520,000 journeys – meaning the majority of collisions involved illegally-used private scooters.
That led Desai to say that: "The use of illegal e-scooters on our roads and pavements is putting Londoners at risk of significant harm - especially the most vulnerable in our communities such as people with limited mobility, visual impairments and hearing loss.
"Whilst it is concerning that these figures are likely to be just the tip of the iceberg, it has been encouraging to see the scale of enforcement action taken by TfL and the Met Police so far."
The Met Police also seized more than 3600 privately owned e-scooters that had been used illegally in 2021. 
READ MORE
e-CARS
The ten best-selling electric cars in the UK
e-BIKES
Cairn Cycles E-Adventure 1.0 e-bike review
Ten e-bikes we're looking forward to in 2022
e-MOTORBIKES
Ten electric motorbikes to look forward to in 2022
Art, sustainability and choppers - the wonderful world of Stirling Eco
e-SCOOTERS
Hypercar firm Bugatti's first electric vehicle is an 18mph e-scooter
Ride-hailing firm Bolt set for UK expansion after big investment
e-WORLD
Veolia to open first UK plant for recycling EV batteries
The new Bobcat T7X is a truly groundbreaking electric digger