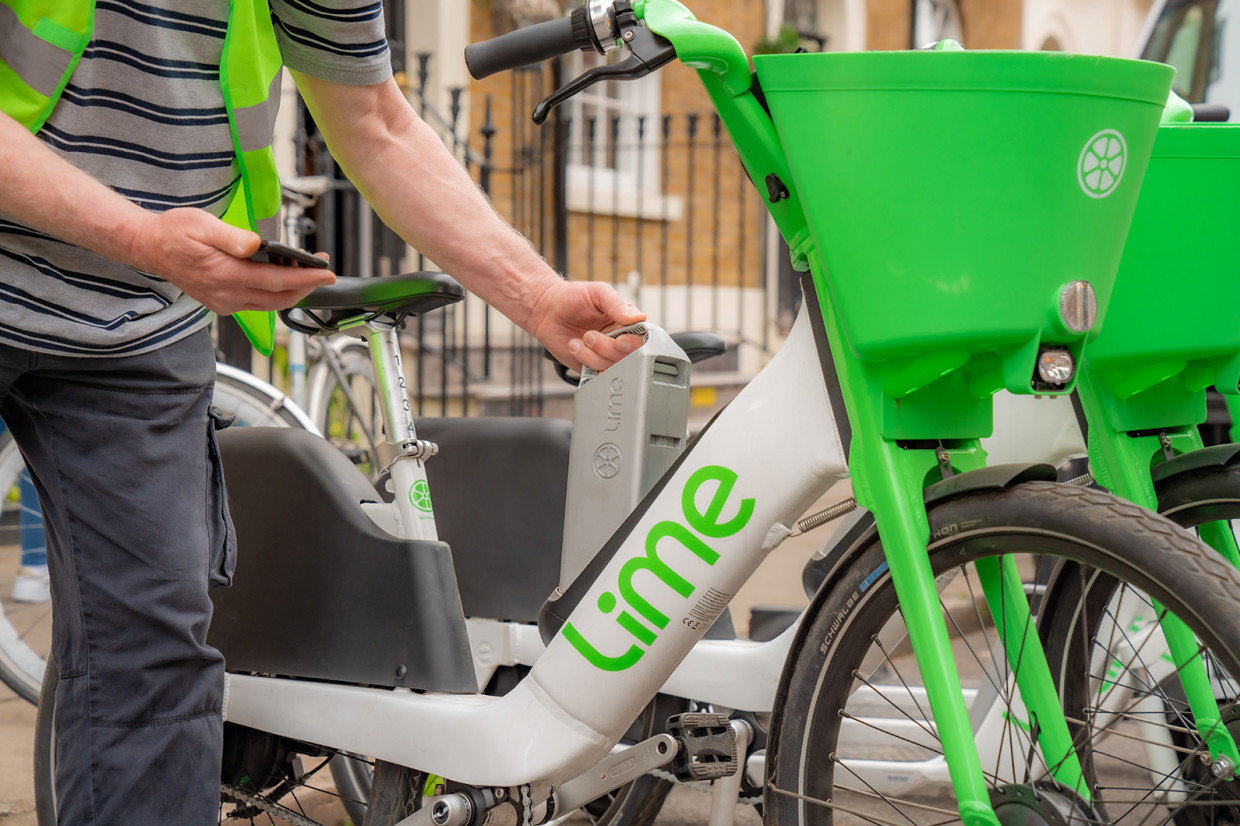 Rental e-bike and e-scooter firm Lime will launch its first 'pop-up' micromobility community hub in London this week, with a series of events designed to promote usage of its machines in the UK capital.
The Lime and Learn Community Hub will be located at St James Park Station in central London, and will be open to the public from Thursday September 8 until Sunday September 18.
Keep up with all the big micromobility news: get the FREE Move Electric newsletter
Visitors to the hub will be able to learn about Lime's e-scooters, which are part of the government-approved rental trial scheme in London, and its dockless rental e-bikes. They will also be able to complete in-app safety training sessions and win prices.
Are e-scooters legal in the UK? Move Electric's definitive guide
There will also be a number of special events, including the return of Lime's 'Helmet Hair Salon' on Tuesday September 13 the offers free 15-minute hair-styling appointments. 
There will be a number of First Ride Training sessions on Friday September 16 to teach people e-scooter skills, while on the same day Lime mechanics will run free Bike Health Checks. Brush and Bubbles will run a helmet customisation workshop on the evening of Tuesday September 13. While those events are free, places must be booked in advance on the Lime website.
Move Electric Awards 2022: Lime wins Breakthrough Award
Representatives from London Cycling Campaign will appear at the hub on Wednesday September 14, with inclusive cycling charity Wheels for Wellbeing on hand on Thursday September 15. 
There will also be a private panel event on Wednesday September 14 where experts will discuss how to make Lime's mobility services more inclusive for everyone.
Georgia Corr, Lime's public policy manager, said: "The opening of our Lime & Learn Community Hub in London is a world first for Lime, and follows a Summer of significant growth for the business here.
"At a time when we face an air quality crisis in the Capital and a global climate emergency, the volume of people we're seeing travelling by e-bike and e-scooter in London is hugely positive. We have a whole host of fun activities on offer that everyone can get involved in to celebrate."
The Lime and Learn Community Hub will be open from 0900-1800 on weekdays and 1000-1600 on weekends. 
READ MORE
Subscribe to the Move Electric newsletter
e-CARS
Video: Can the National Grid cope with a surge in electric vehicles?
e-BIKES
What to look for when buying an e-bike: Move Electric's top tips
The rise of Volt Bikes: 'when we launched, people thought we were mad'
e-MOTORBIKES
Maeving RM1 electric motorbike review
Q&A: Zapp founder on why electric mopeds are the future
Government plans 2035 ban on new non-zero emission motorbike sales
e-SCOOTERS
Tier to upgrade e-scooter fleet with a smart 'Parrot'
Q&A: Neuron Mobility's UK boss on e-scooters, safety and helmet selfies
e-WORLD
Polestar to supply battery tech to electric boat firm Candela
Engineering giant ABB working on electric Dover-Calais ferry