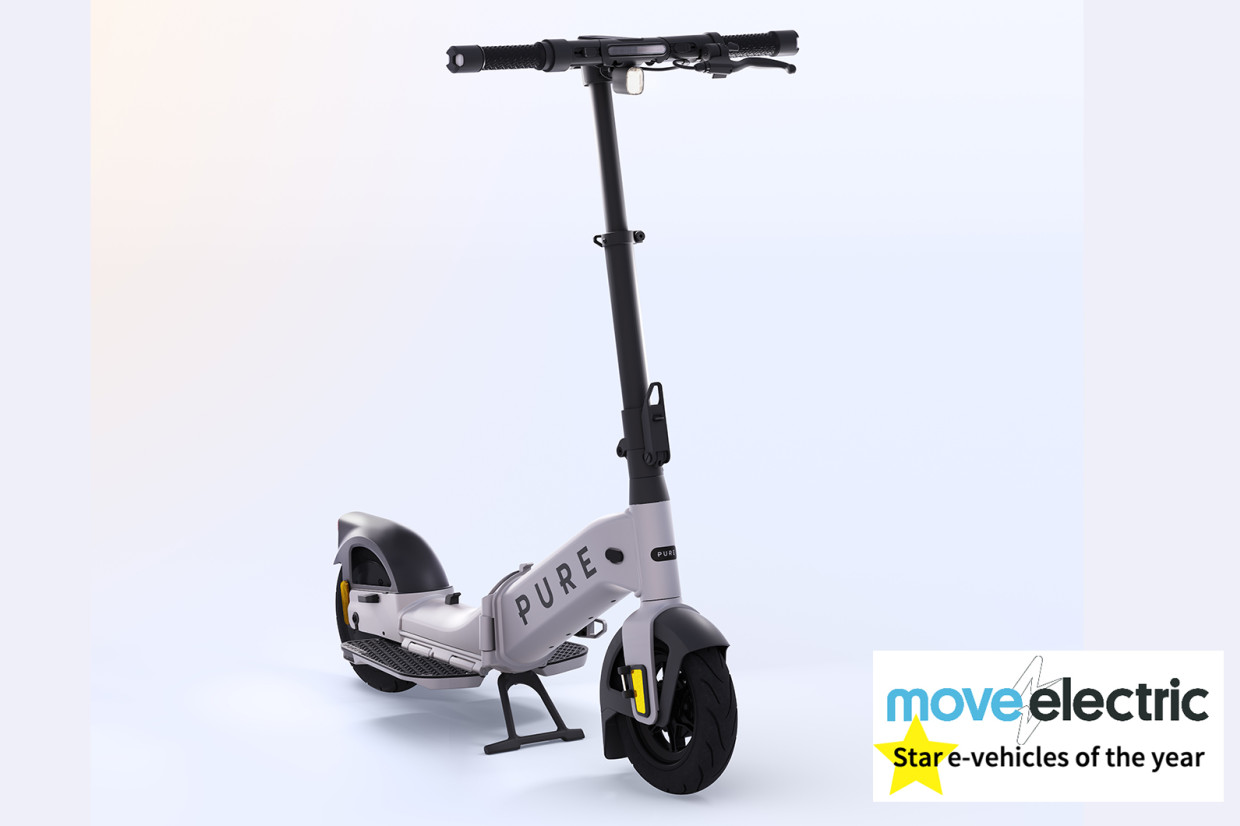 Over the course of 2022, the Move Electric team have tested, driven and ridden a huge range of electric vehicles. This week we're reflecting on the star machines we've tried: these aren't necessarily the best, but memorable ones that left a big impression on us.
Today, Haymarket Automotive editorial director Jim Holder makes his selection.
Keep up to date with all our vehicle reviews with our FREE newsletter
With the unveiling approaching, we were given the promotional words describing the new Pure Electric Advance and Advance Flex e-scooters, but no pictures.
The idea behind that was to allow us, with an hour or so to go until the grand reveal, to prepare the skeleton of our stories and have them live online shortly after the live streamed event ended.
The trouble was that the words didn't really tell the story; they promised that the design "reinvented the e-scooter" - a phrase sure to set a cynical journalist on edge - and talked vaguely about pop-out sideboards, a concept far removed from the established layout of most mainstream e-scooters.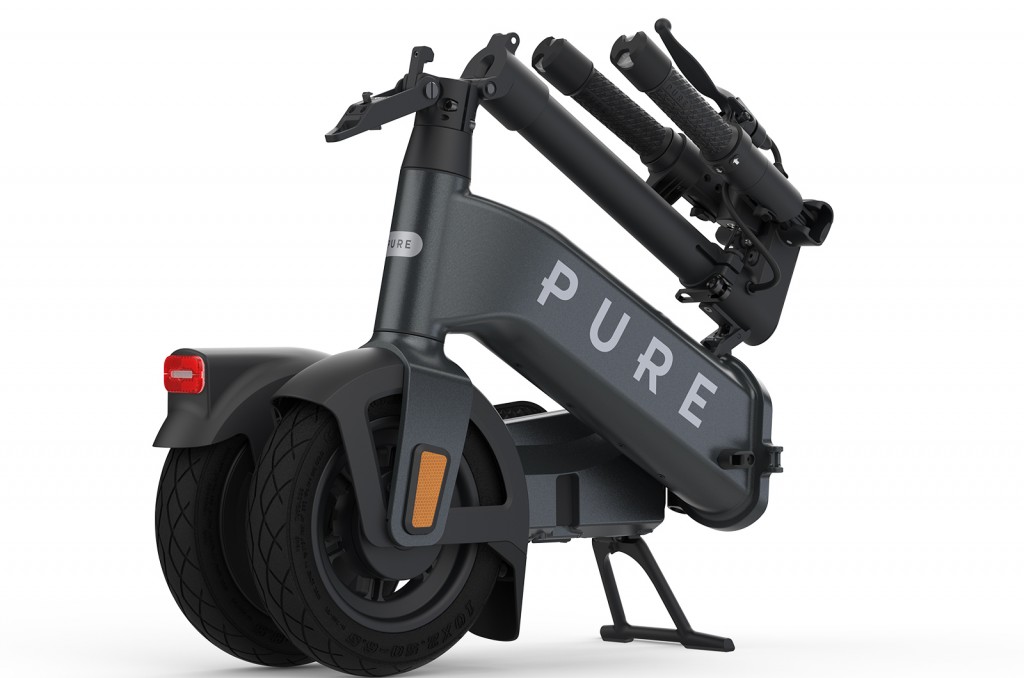 But with no visuals to back the claims it was hard to pull together a coherent description of what Pure Electric's latest offerings were really going to look like, and especially draw any conclusions as to whether it had any chance of living up to the hyperbolic claims of redefining the future.
First ride: Pure Electric Pure Advance
However, just a few minutes into the unveil, expertly led by the firm's chief technology officer Sam Bernard, one of those people with the brilliant ability to describe and demonstrate something really complicated in a straightforward way, it became increasingly clear that this really was something special and that the Advance range was the product of some brilliant minds focusing tirelessly on fresh-thinking solutions.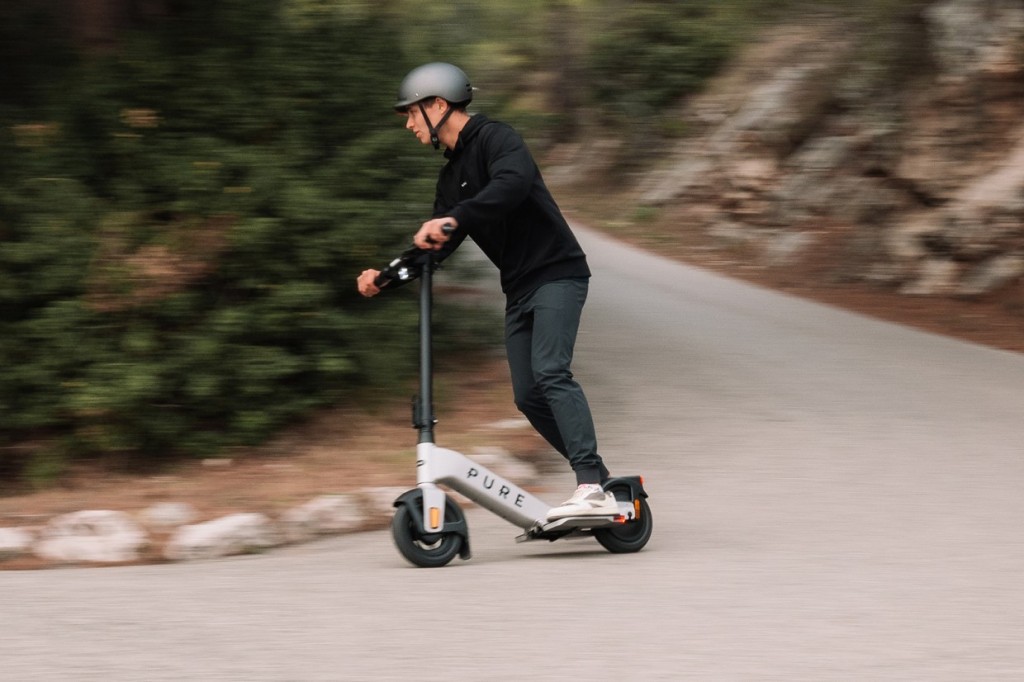 As the demonstration unfolded, my enthusiasm cranked up. A long chat with Sam and a chance of a short test ride later, I was at fever pitch, wowed by the detailed engineering work and impressed by just how easy it was to ride.
Because they are compact, and because they are relatively simple, it's easy to assume all e-scooters are more or less the same. A few hours in the company of the Pure Electric team ensured I will never think that way again.
READ MORE
Subscribe to the Move Electric newsletter
e-CARS
Chinese car brand Nio to expand into UK by end of 2023
Driving a Citroën Ami around London: five things we learned 
New Polestar 3: 380kW performance EV aims to 'redefine' the electric SUV
e-BIKES
Seven essential accessories to improve your e-bike life
The Lake District village that's pioneering community e-bike schemes
e-MOTORBIKES
Honda to launch more than 10 electric motorbikes by 2030
New Zero DSR/X launched as electric adventure motorbike
Stilride: the brand reinventing electric motorbike production
e-SCOOTERS
8Tev B12 Roam e-scooter review
Pure Electric launches two new machines that 'reinvent' the e-scooter
Rise in e-scooter accidents prompts call for 'urgent' government action
e-WORLD
Artemis electric ferry revealed for Bangor to Belfast service
New Mobilize Solo Concept is a safety-conscious e-scooter rival
Volta Zero: the electric truck tearing up the rule book for the electric age