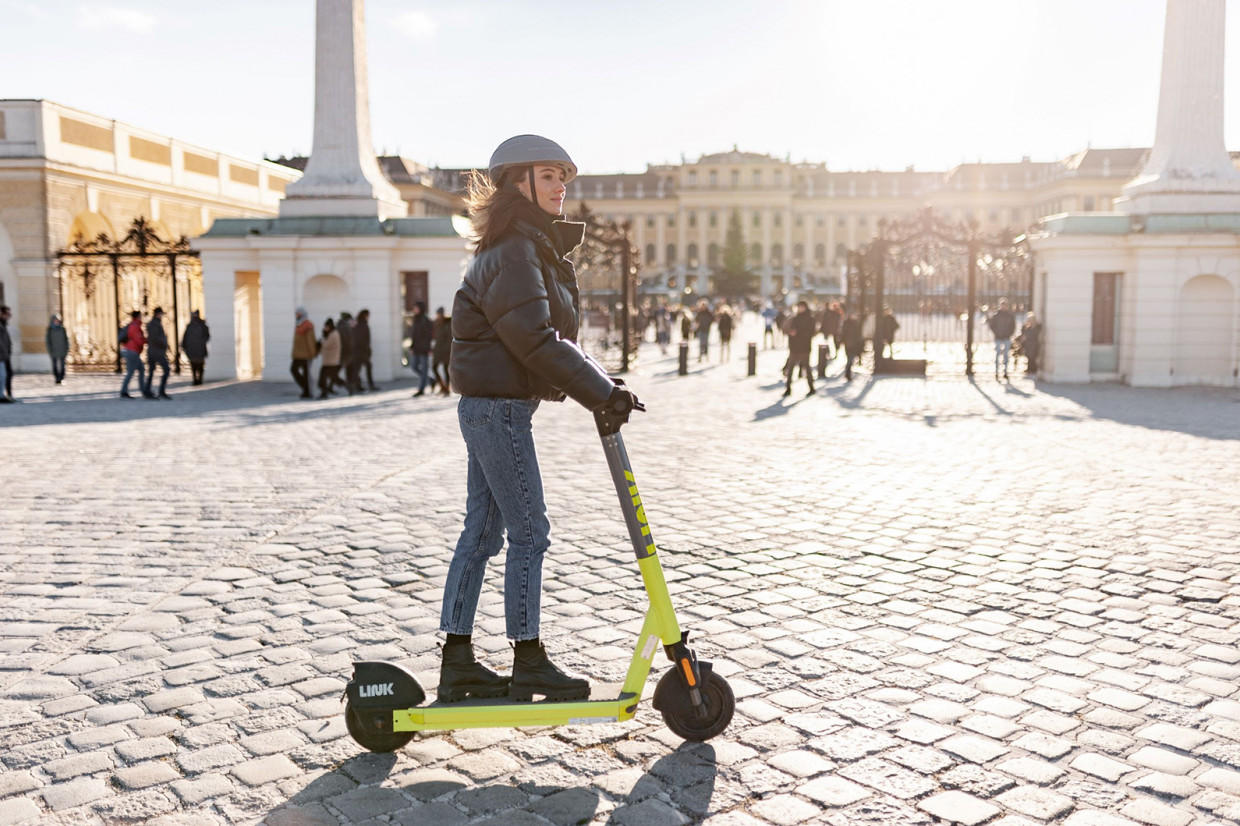 E-scooter firm Superpedestrian, which currently runs the UK trial rental scheme in Nottingham, has called for greater integration between public transport and micromobility schemes to help reduce car trips in cities.
The US firm, which was created as a spinoff from the Massachusetts Institute of Technology (MIT), has teamed up with the Citis Today Institute to produce a new report on how e-scooters can be better integrated into public transportation systems. It is based on the experience Superpedestrian has built up and looking at rental schemes in Madrid, Milwaukee, Pittsburgh and Seattle.
Superpedestrian Link e-scooter: first ride
With input from governments system operators and NGOs, the report is intended as a 'roadmap' that highlights how e-scooter schemes can be better integrated into public transportation in cities – and the benefits of doing so. Superpedestrian claims that two-third of its e-scooter trips are for commuting to work or school, or other daily tasks. 
The report makes four key recommendations. That includes establishing intermodal transportation hubs, modelled on a system in Pittsburgh, that have e-scooter parking at key public transport stops, increasing the options for commuters. It also calls for micromobility fates to be integrated with public transport fares, helping to lower costs and complexities for riders using both options.
The report also cites a need for better on-the-ground information and integrated tip planning, making intermodal trips easier to plan and undertake. It also calls for expanding equity programmes to increase access to rental schemes. An example of this is Superpedestrian's Link-Up and Link serve programmes, which offer veterans and riders on public assistance discounts.
Finally, the report highlights a need for e-scooters to be used to fill overnight gaps in public transport in cities where such systems do not operate 24 hours a day.
Paul White, Superpedestrian's senior director of public affairs, said: "Micromobility is real transportation. Based on evidence in our cities across the globe, we know that when micromobility and public transit are more seamlessly connected, they offer a more compelling alternative to private car use."
READ MORE
Subscribe to the Move Electric newsletter
e-CARS
New Volkswagen ID Buzz: everything you need to know
How efficient are electric cars?
e-BIKES
Ducati expands e-bike range with first racing machine
e-MOTORBIKES
New Yamaha Neo is Europe-bound '50cc equivalent' electric moped
Electric Motion Epure Race e-motorbike review
e-SCOOTERS
Eskuta KS-450 e-scooter review
Taito unveils innovative new three-wheeled electric scooter
e-WORLD
Electric surfboard firm Awake aims to make waves with first e-foil
Volta Zero electric truck can 'dramatically improve' inner-city road safety