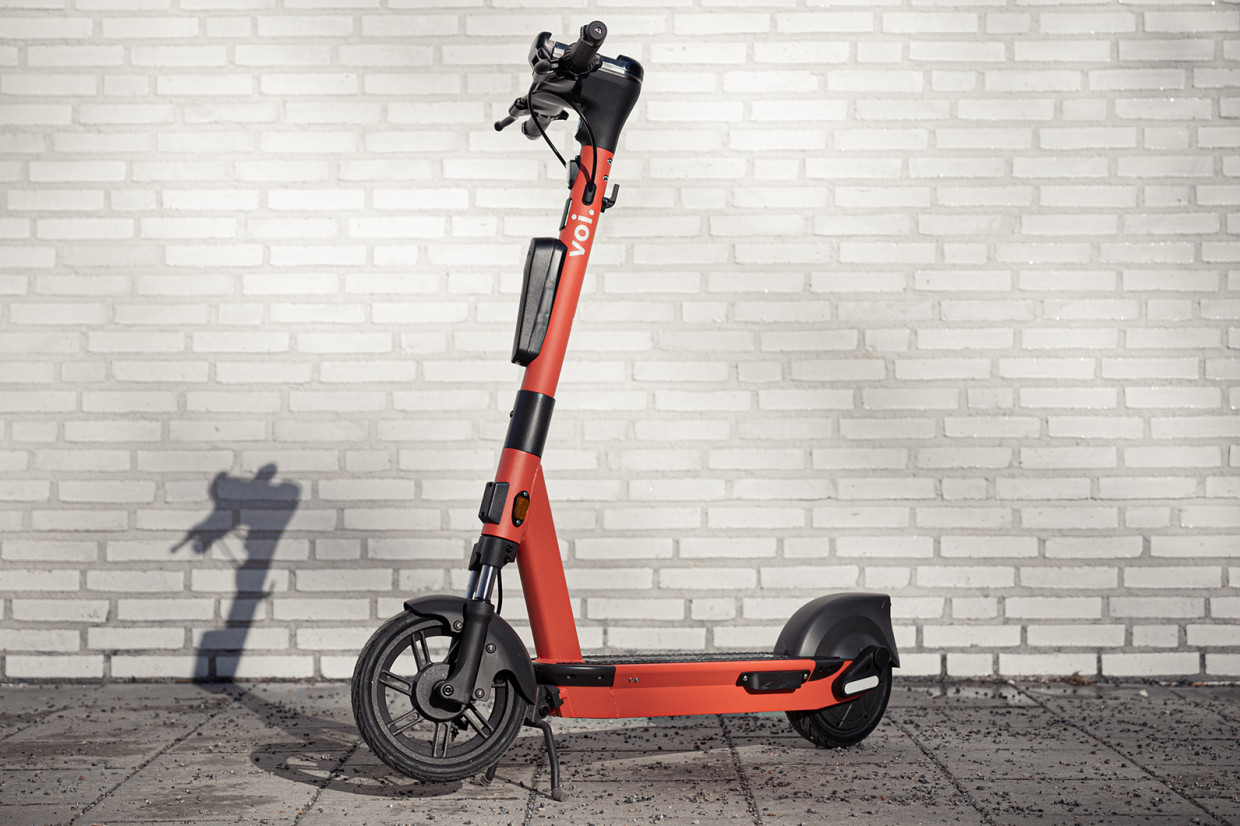 Swedish rental e-scooter firm Voi, which operates 17 trial schemes across the UK, has revealed a new fifth-generation scooter featuring that the firm claims offers major upgrades in both safety and sustainability.
The new Voiager 5 (V5) is due to be introduced to UK fleets in the spring, and is made from more than 30% recycled materials, which is double the amount of recycled materials as the previous V4 model that was introduced last year.
Voi claims a more durable design and great use of modular components has extended its life to around five years, while a greater proportion of the scooter's materials can be recycled.
Subscribe to the Move Electric newsletter
To increase safety, the V5 features a larger front wheel with extra tyre tread depth and increased shock absorbers. The ride height of the machine has also been raised so that it can cope better over potholes. Voi also says it has upgraded the brakes to make them more durable and sturdy.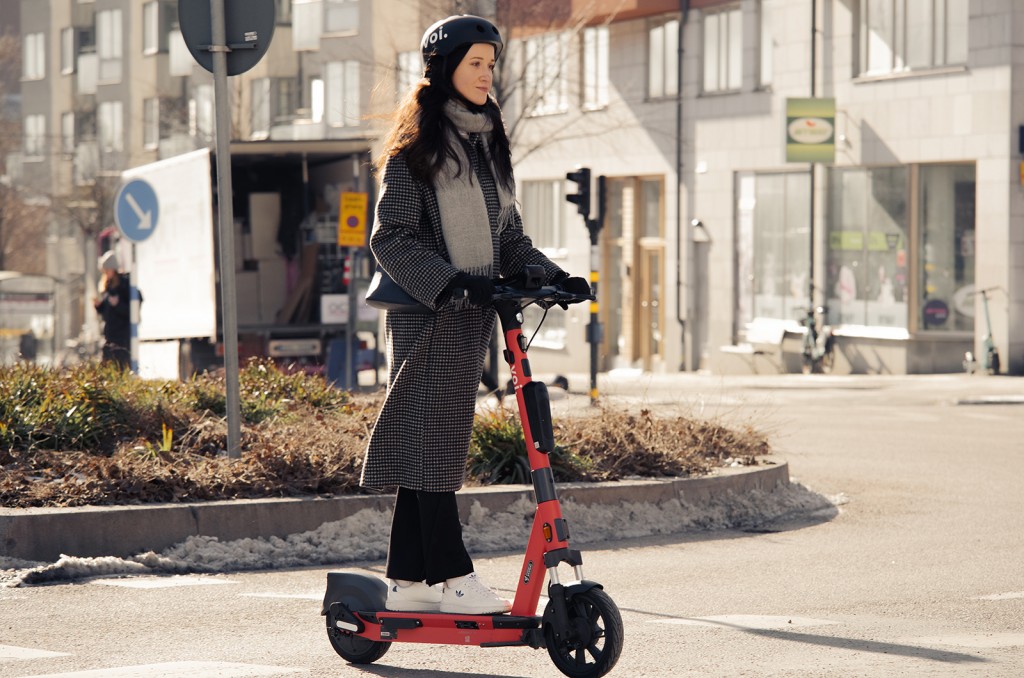 Voi added that upgraded connectivity has allowed the firm to improve its geo-location, which means it can detect if riders have finished journeys in designated parking spots with "sub-metre accuracy". The firm has also introduced a QR code on every scooter, which riders and non-riders can scan using their smartphone camera to alter the firm is any vehicle is parked incorrectly.
Are e-scooters legal in the UK? Move Electric's full guide
As well as the safety upgrades, Voi has also introduced a number of design tweaks after consultation with groups including Open Inclusion and Women in Transport in order to make the vehicle more inclusive. As a result, the dashboard design has been reworked, including a new centrally-located phone holder that is built into the frame.
The handlebar has also been reworked to make the brakes, indictors and bells easier to reach, while the indicators are now auto-cancelling to avoid ride distractions after cornering.
Voi has been running rental e-scooter schemes in the UK since it launched in Northampton in September 2020, and recently passed a milestone 10 million rides in the UK. The 17 cities it operates in include Birmingham, Bristol, Cambridge and Oxford. 
Voi addresses concerns over Russian investment
Following Russia's invasion of Ukraine, Voi has recently faced questions over investments in the company held by Russian businessmen – with several UK politicians having suggested that could lead to it being stripped of its UK rental schemes.
The firm has addressed the issue in a post on its website. It said that two Russian investors – Aleksander Eliseev of Litten Investments and Ilya Yushaev of PTC – own a combined stake of around four per cent of the firm's shares. 
Voi said that "we are confident that these investors are committed to young, growth tech companies for these same reasons. Furthermore, neither has any influence in the company's decision making."
The firm has asked both to temporarily transfer its voting stakes to Voi's CEO.
The firm added that it has suspended all business in Russia and Belarus, and said that Voi would "continue to stand by the people of Ukraine and condemn Russia's invasion as a gross violation of international law and human rights".
READ MORE
Subscribe to the Move Electric newsletter
e-CARS
New Volkswagen ID Buzz: everything you need to know
How efficient are electric cars?
e-BIKES
Ducati expands e-bike range with first racing machine
e-MOTORBIKES
New Yamaha Neo is Europe-bound '50cc equivalent' electric moped
Electric Motion Epure Race e-motorbike review
e-SCOOTERS
Eskuta KS-450 e-scooter review
Taito unveils innovative new three-wheeled electric scooter
e-WORLD
Electric surfboard firm Awake aims to make waves with first e-foil
Volta Zero electric truck can 'dramatically improve' inner-city road safety