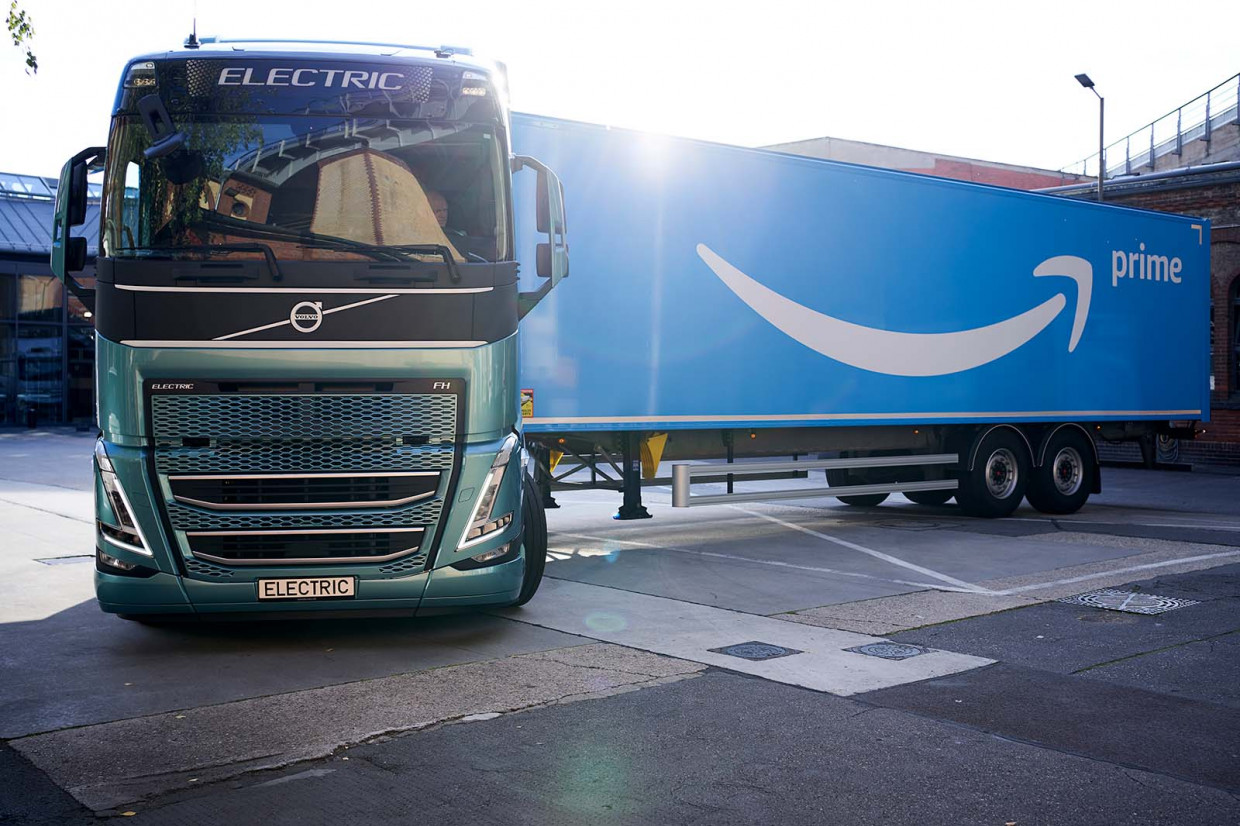 Swedish truck giant Volvo Trucks will deliver 20 heavy-duty electric models to Amazon in Germany by the end of this year, with the new trucks set to travel more than one million kilometres annually. 
Volvo Trucks heavy-duty electric lorries, which entered production last month, will replace Amazon's fleet of diesel trucks, playing a key role in the retailer's transport initiatives. 
The truck firm says that commercial vehicles make up around 36% of Germany's domestic transport emissions. 
Volvo's heavy-duty FH, FM and FMX electric trucks are to play a 'vital role' in the truck brand's global sales targets, with the firm hoping that by 2030, 50% of all new trucks sold will be battery or fuel cell electric. 
The Volvo FH electric trucks that will be supplied to Amazon are equipped with a 540kWh battery and have a total power output of 490kW.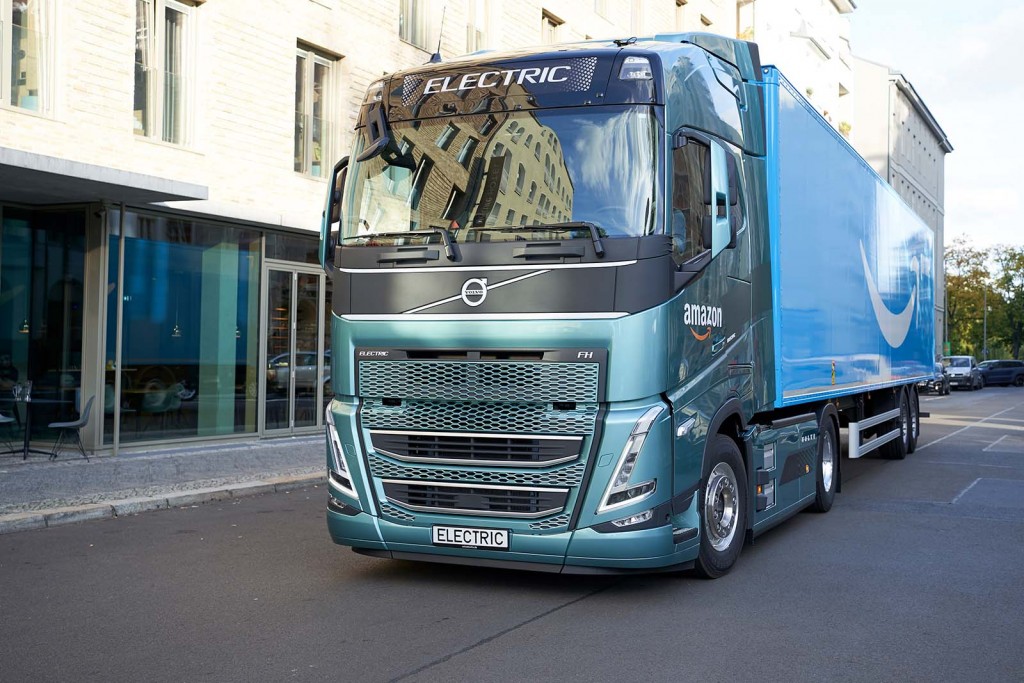 Range is up to 300km (186 miles), but Volvo says the FH can cover up to 500km (311 miles) during a normal work day if a top-up charge is added. The FH can be charged at up to speeds of 250kW. 
Volvo's electric heavy-duty trucks can operate at a total weight of 44 tonnes. 
"Big actors in the transport business play a key role in leading the industry's efforts to lower its carbon footprint," said Jessica Sandström, senior vice president of product management at Volvo Trucks. 
"Therefore I'm glad that Amazon is working with us to help reduce their emissions in longer and heavier transport assignments. Globally we now have six electric truck models ready to order and in series production to meet the increasing demand for decarbonising goods transports." 
READ MORE
Subscribe to the Move Electric newsletter
e-CARS
Video: Can the National Grid cope with a surge in electric vehicles?
e-BIKES
What to look for when buying an e-bike: Move Electric's top tips
The rise of Volt Bikes: 'when we launched, people thought we were mad'
e-MOTORBIKES
Maeving RM1 electric motorbike review
Q&A: Zapp founder on why electric mopeds are the future
Government plans 2035 ban on new non-zero emission motorbike sales
e-SCOOTERS
Tier to upgrade e-scooter fleet with a smart 'Parrot'
Q&A: Neuron Mobility's UK boss on e-scooters, safety and helmet selfies
e-WORLD
Polestar to supply battery tech to electric boat firm Candela
Engineering giant ABB working on electric Dover-Calais ferry