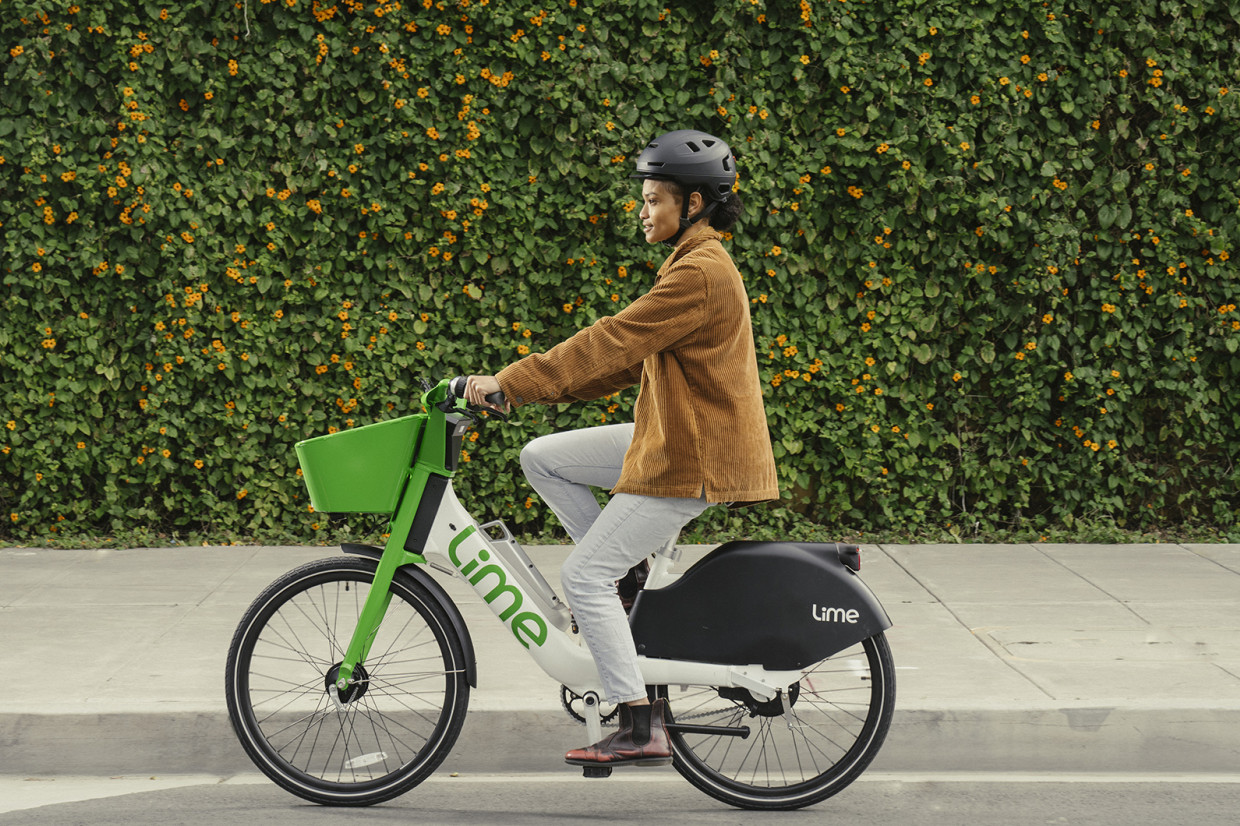 Leading micromobility firms are anticipating a surge in demand for rental e-scooters and e-bikes this week due to the UK-wide rail strikes.
Members of the Rail, Maritime and Transport union (RMT) will strike on Tuesday June 21, Thursday June 23 and Saturday June 25 in a dispute over pay, job cuts and working conditions. It is estimated that the strikes will close half of Britain's rail lines, including most of the Transport for London network. 
Severe disruption is expected, including delays and crowding on services that do run. It is also expected that bus services could be 'overwhelmed' by queues – and that is likely to lead to a sharp rise in demand for rental e-scooters and e-bikes.
Rental e-scooters can currently be used legally in 31 regions across England, while several cities and regions have also licensed rental e-bike schemes. 
Are e-scooters legal? Move Electric's definitive guide
Lime, the winner of this year's Move Electric Innovation Award, experienced a sharp rise in demand for both its e-scooter and e-bike services in London during the strike that affected the London Underground on Monday June 6. 
Lime says that trips using its e-scooters and e-bikes were up a combined 44 per cent compared to the previous Monday, with the number of new accounts created up 144 per cent and the number of first trips taken rising 150 per cent.
"The last time there was a tube strike in London, we saw trips on that day increase by more than 95 per cent compared to the same day the previous week," said Alan Clarke, Lime's senior director of public policy.
"Everybody wants to see the tube functioning to its full extent but whenever there's a strike or disruption it's a great opportunity for people to try a new form of environmentally friendly transport."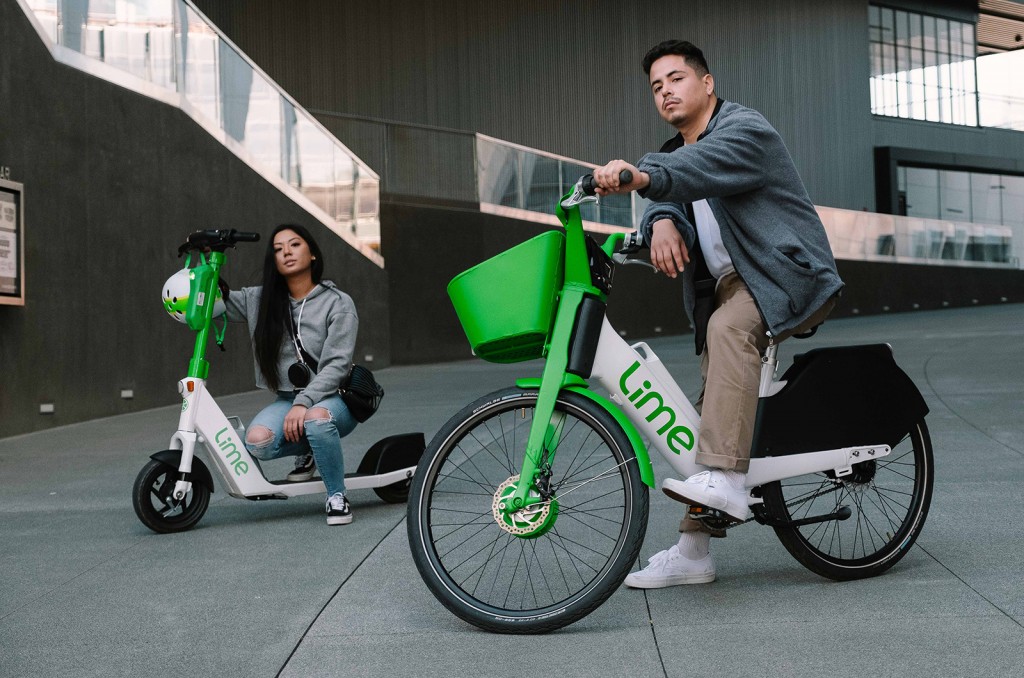 For e-scooters specifically, trips were up 95 per cent compared to the previous Monday, with first trips up 162 per cent.
Tier, which runs rental e-scooter and e-bikes in London, York, Basildon, Chelmsford and Colchester, said that it experienced a 72 per cent rise in usage during the strike, with usage peaks before 0800hrs and after 1700hrs suggesting that commuters were using the services to get to work.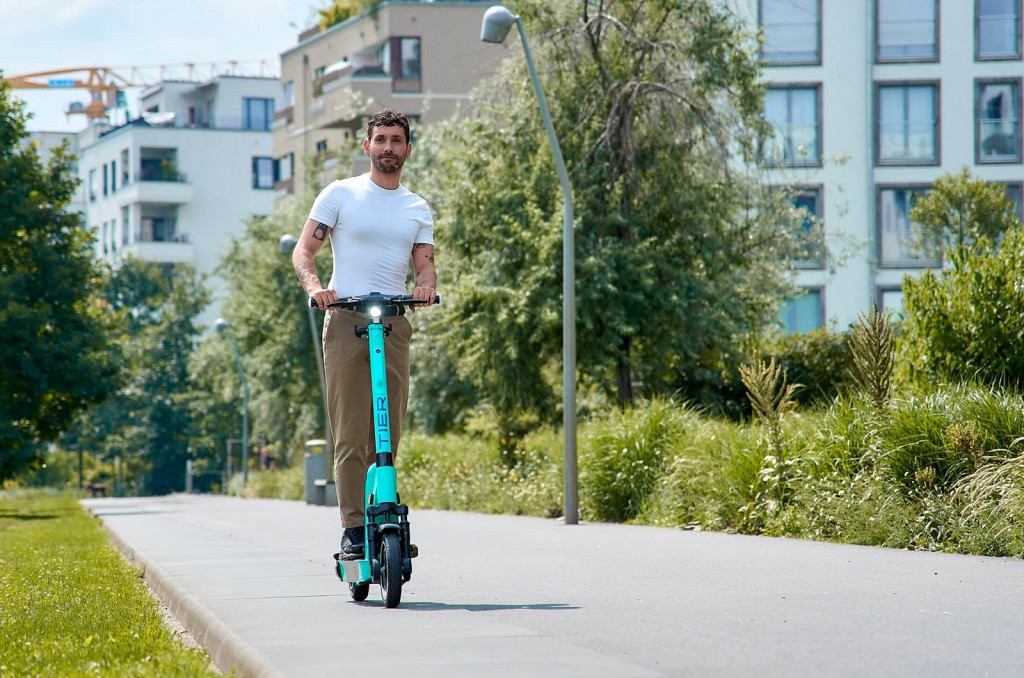 Georgia Yexley, Tier's UK general manager, said that the rise in demand "shows how the introduction of micro-mobility to London's streets supports existing public transport options and helps people get around."
Lime also noted a surge in demand in London's square mile when the Bank brand of the Northern Line was closed for work in February this year. During the closure it recorded a 113 per cent increase in e-bike usage and 49 per cent rise in e-scooter usage in the affected areas.
If the train strike has prompted you to look at rental e-scooters or e-bikes for the first time, here's a quick guide.
The basics: how to use rental e-scooters and e-bikes
Clearly, rental e-scooters and e-bikes won't be much help if you were hoping to take a major inter-city rail journey this week – but they might be able to help replace trips on shorter commuter services. 
E-scooters are best for short trips, while pedal-assist e-bikes are easier to use for longer trips.
The first step is to find out which rental firms are operating in your area. If you're seen any rental e-scooters or e-bikes in your area this shouldn't be hard to work out: all the machines are brightly coloured and clearly branded.
Once you've decided which firm you want to use, you'll need to download that firm's app to your smartphone. You can also access Lime services through the Uber app.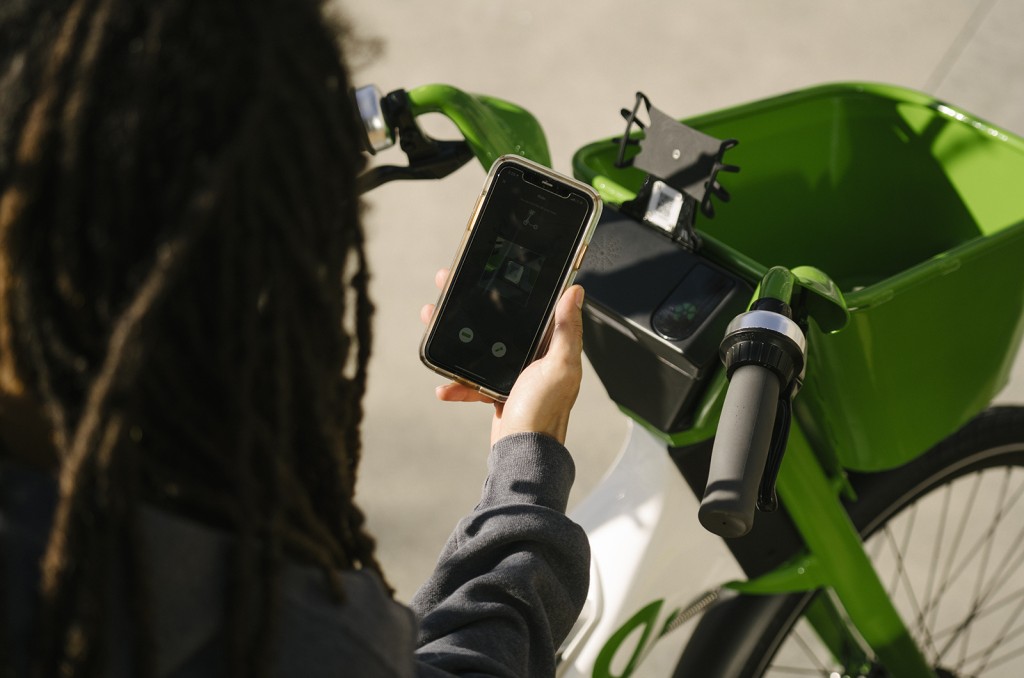 You'll need to register your details – if you're looking to rent an e-scooter that will include your driving licence details – and setting up a card for payments. You will likely then have to read or watch some safety briefings.
Finding an e-scooter or e-bike
Once that's done, you can use the app to find e-scooters and e-bikes to rent near you. Most trial rental schemes in the UK now only allow e-scooters to be docked in set locations, so you'll likely find them in clusters.
When using an e-scooter service remember that they will also need to be docked in set locations. The rental firm's app will display these so you can find to the closest parking area to your destination.
When riding an e-bike or e-scooter, remember to obey the rules of the road at all times. In particularly, it is illegal to ride any form of e-scooter on a pavement. For further details, check out our guide explaining the laws about e-scooters in the UK.
Most firms will charge you a set fee for starting a journey, and then a per minute rate. Some services will stop the 'meter' running when you're stopped (such as at traffic lights), so you don't need to hurry.
Finishing your ride
You'll have to end a rental e-scooter journey at an approved docking location. These are usually clearly marked parking bays, and some areas even have dedicated racks.
Most rental e-bikes are 'floating' services that can park anywhere – with some limits – so they may be a bit more spread out. That also means you can finish your journey wherever suits.
Whether you've finished a journey with an e-scooter or e-bike, please do take the time to park them responsibly and ensure you don't block the pavement – not only is that helpful for pedestrians and other road users, but some firms will give you a discount or other reward for doing so (which you prove with a photo).
READ MORE
Subscribe to the Move Electric newsletter
e-CARS
New electric cars for 2022 and beyond: what's coming when
New BMW i7 unveiled as luxury electric saloon
e-BIKES
Best e-bikes for every category 2022
Moustache Samedi 28.7 e-bike review
e-MOTORBIKES
Yamaha Neo's electric scooter review
Cake launches new global electric motorbike race series 
e-SCOOTERS
Government set to announce plans to legalise private e-scooter use
New study finds e-scooters are five times safer than bikes
e-WORLD
World's first airport for flying taxis opens in UK