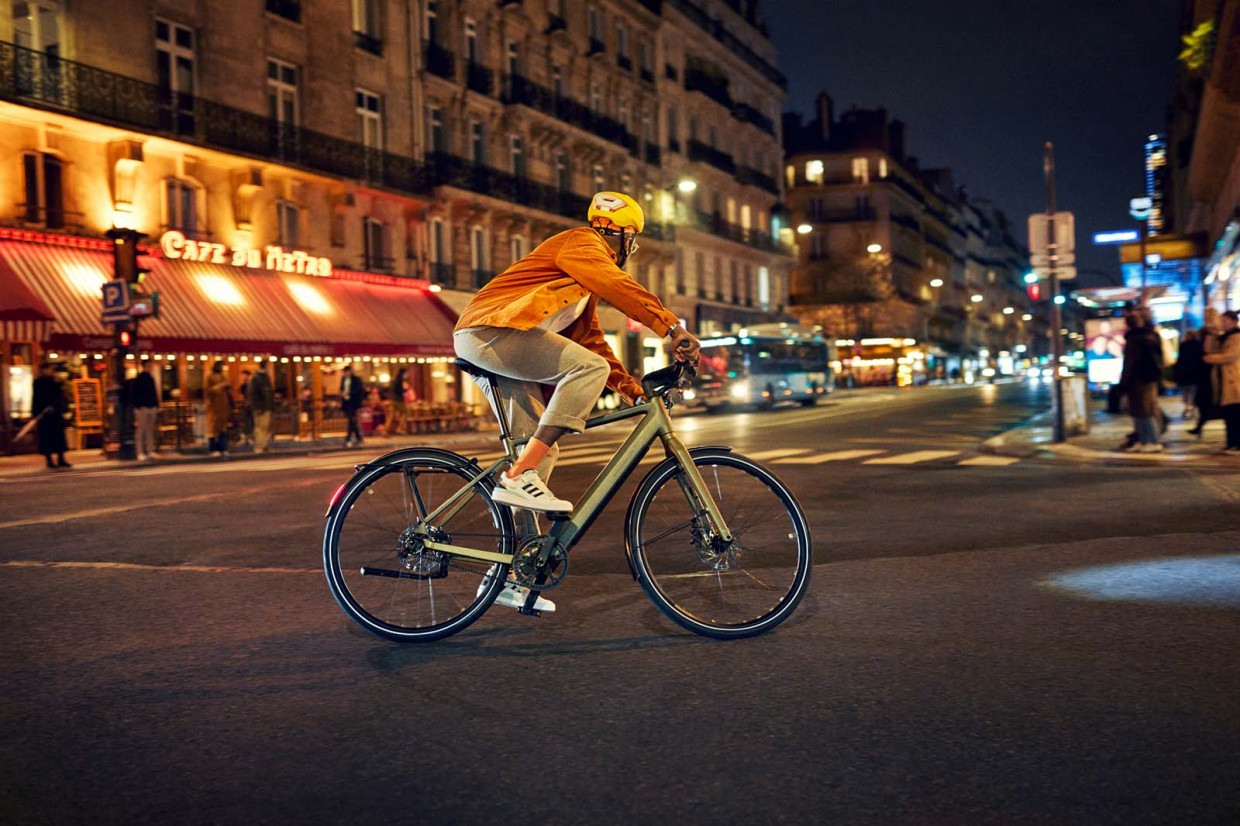 Premium e-bike brand Riese & Müller has today announced the introduction of the 'Urban Line'. This will comprise of two new models, the UBN Five and the UBN Seven. 
For the first time in the brand's history, the bikes will use Fazua motor and batteries, namely the brand new FAZUA RIDE 60 system. 
For Markus Papke, Head of Innovation Strategy at Riese & Müller, the move is a reaction to changes in urban travel. 
"People want to be able to travel quickly and flexibly on short urban routes and also get even more connectivity with their E-Bikes. We began designing our new Urban Line with these needs in mind and are now showing what urban premium E-Bikes of the future will be like: lightweight, agile and fully connected."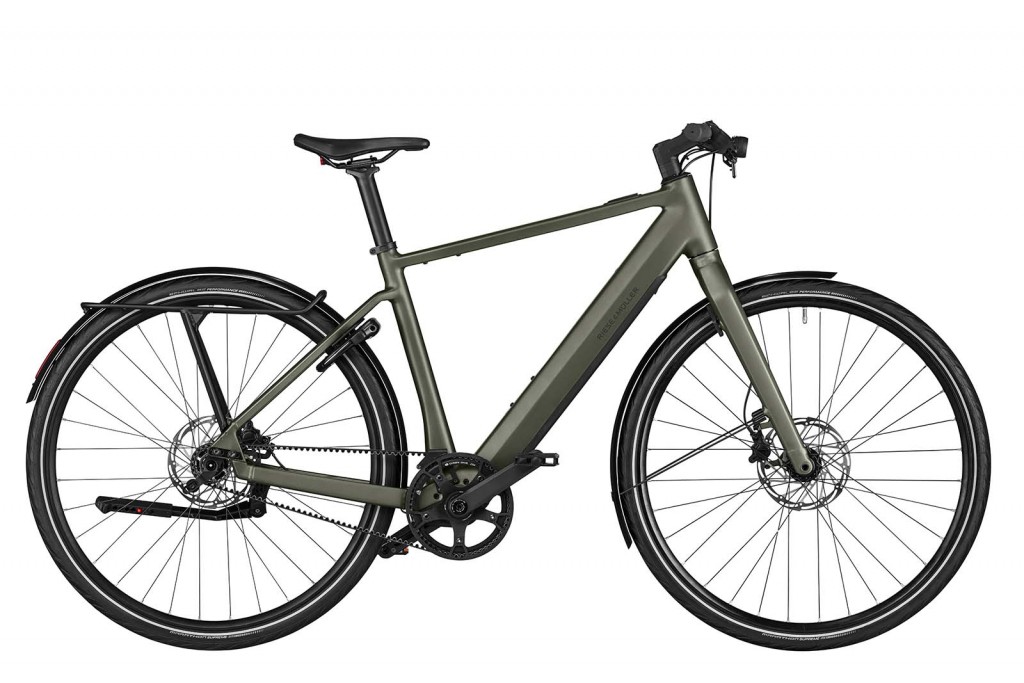 This will be the first time the brand has collaborated with another motor and battery manufacturer, other than Bosch. 
"One of the most important things for us was to have a riding style that feels very natural." Continued Papke. "That's why we opted for the new FAZUA RIDE 60 drive system."
The FAZUA RIDE 60 drive system provides up to 60 N m of torque and comes with a 430Wh battery, an upgrade to the previous RIDE 50 system which came with a 252Wh battery and maximum 58 N m of torque.  
The two new bikes in the range are typical of the sleek Riese & Müller styling, with the UBN Five using a 'classic pentagonal frame' while the UBN Seven has a lower top tube for more accessibility. 
Each can be specced with a choice of 11-speed Shimano Deore Shadow+, 8-speed Shimano Alfine, or as single-speed, and with optional suspension forks. Riese & Müller has also decluttered the cockpit, allowing for riders to connect their smartphones via an SP Connect™ port, and use them as cycle computers via the RX Connect app.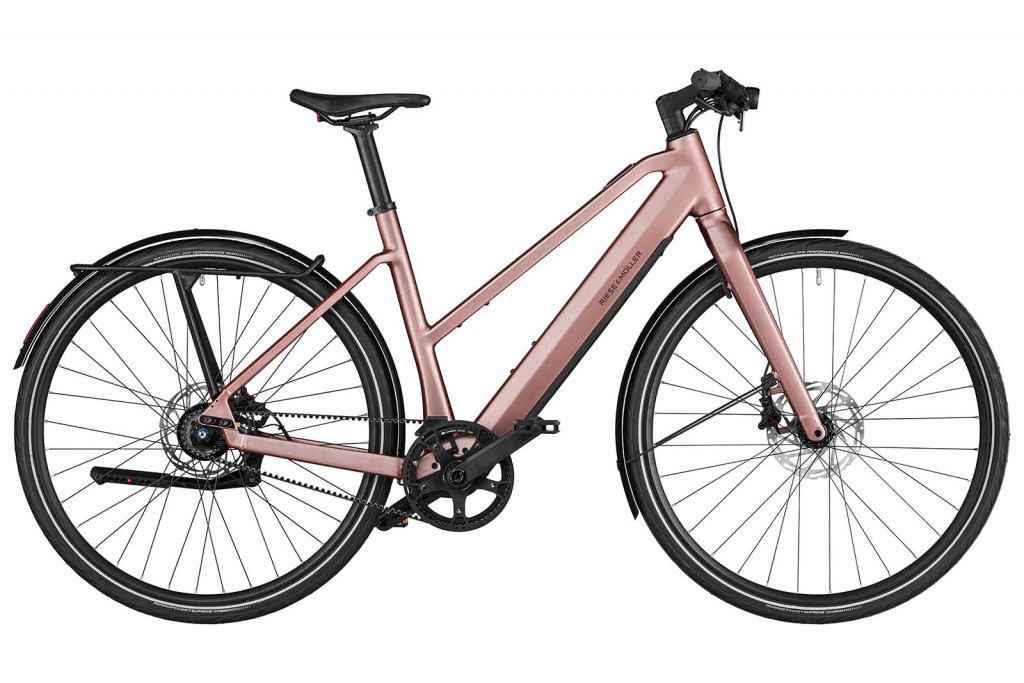 Assist levels are selected via a ring control, with an LED hub located in the top tube to display battery level and ride mode. Each Urban Line bike will also come with Supernova Mini2 headlights. 
Importantly for urban bikes is theft deterrents. For the Urban Line, Riese & Müller partnered with Comodule to develop their RX Chip which can allow detection location and an integrated alarm system, all of which can be controlled via the RX Connect app. 
Each bike starts at 18kg, which is relatively lightweight for this type of bike, and the range will be available to configure from 20th April, while the first bikes are expected to reach customers in summer 2022.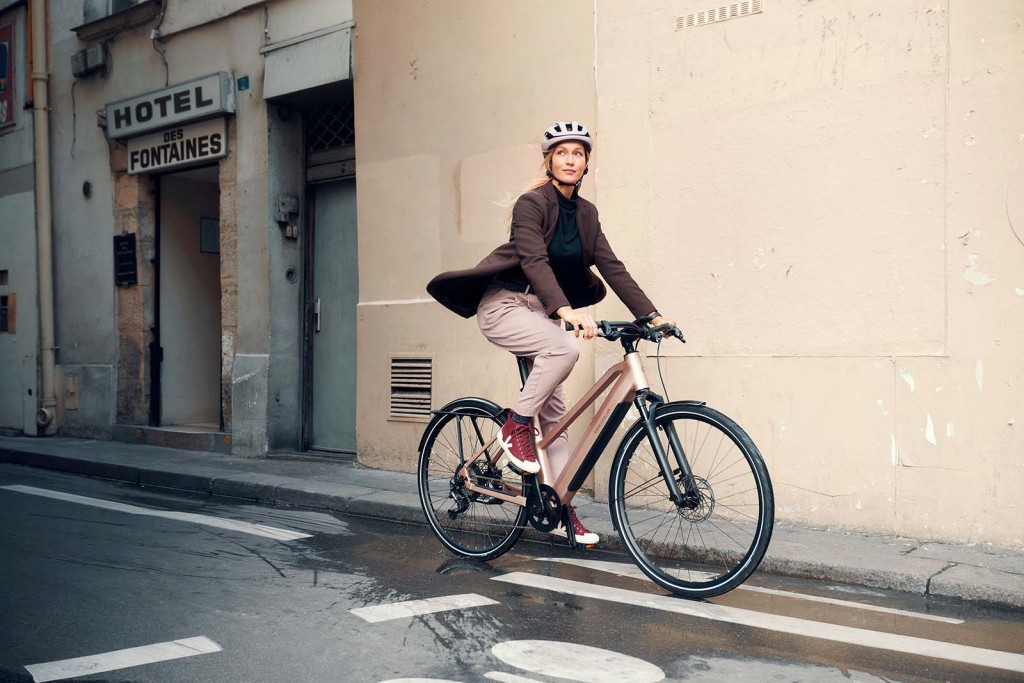 READ MORE
Subscribe to the Move Electric newsletter
e-CARS
New Volkswagen ID Buzz: everything you need to know
How efficient are electric cars?
e-BIKES
Ducati expands e-bike range with first racing machine
e-MOTORBIKES
New Yamaha Neo is Europe-bound '50cc equivalent' electric moped
Electric Motion Epure Race e-motorbike review
e-SCOOTERS
Eskuta KS-450 e-scooter review
Taito unveils innovative new three-wheeled electric scooter
e-WORLD
Electric surfboard firm Awake aims to make waves with first e-foil
Volta Zero electric truck can 'dramatically improve' inner-city road safety