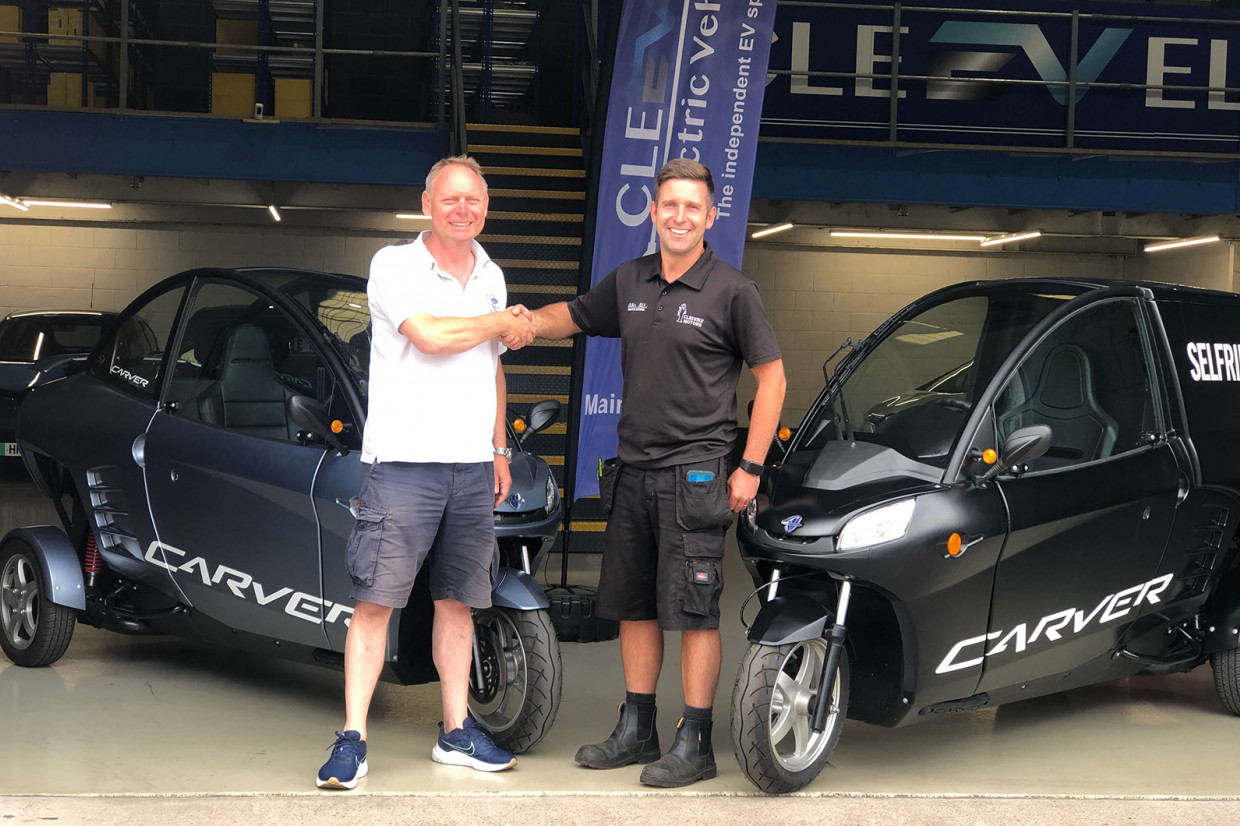 There are plenty of reasons you might visit the Cotswolds town of Cheltenham: one of its many festivals, perhaps, or just to take in some fine Regency architecture. And now there's another reason: the chance to test a Carver Electric S+ electric three-wheeler.
The firm has teamed up with leading independent electric vehicle specialist Cleeveley EV, which is based in Cheltenham. The garage will sell and offer maintenance and repair for the Carver electric trike – and will also offer a number of pre-brooked test drives for prospective buyers.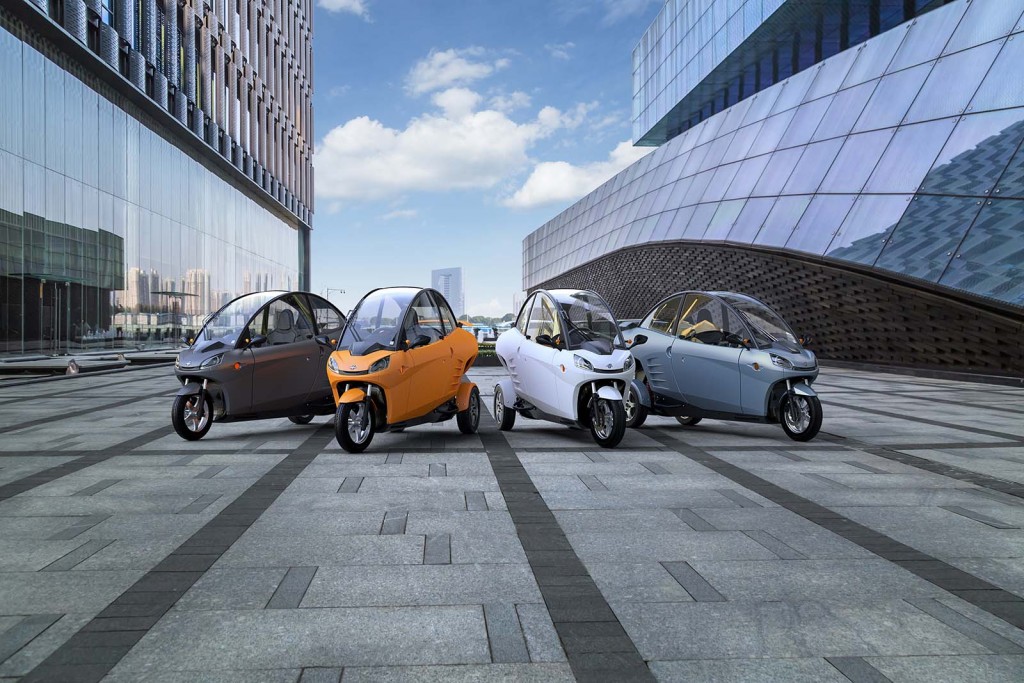 Matt Cleevely from CleevelyEV comments: "At CleevelyEV our goal is to promote zero-emission forms of transportation. We agree with the Carver philosophy that commuting is clogging-up and poisoning our towns and cities and typically there are just one or two people in a car. The Carver is an ideal commuter or final-mile delivery solution and we are proud to be a dealer for the brand – and to use Carvers ourselves."
The Carver Electric that can be controlled by remote control
The Dutch firm is launching two new versions of its Carver EV; the S+ model which has a top speed of 50mph and the Carver R+. Both have an electric range of 80 miles and are available as a two-seater, or as a cargo version which offers 500 litres of storage space.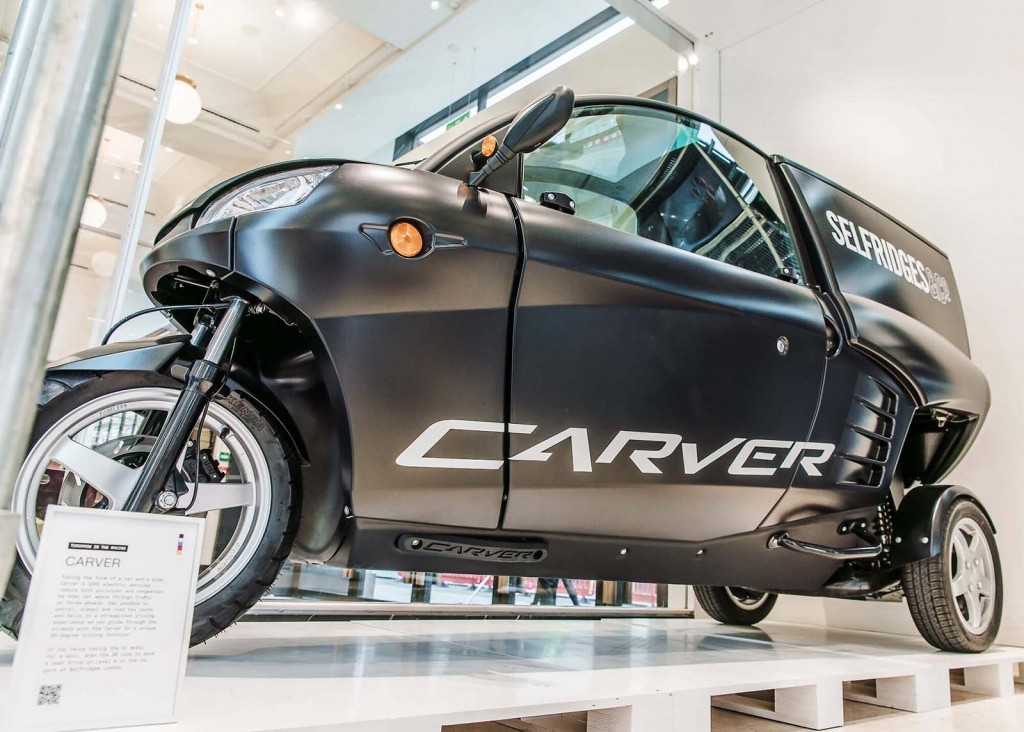 The brand currently offers the standard Carver which is also available as a two seater or cargo model, which Carver Electric says can achieve 60 miles of range from less than £1 of electricity. 
At only one metre wide the Carver is aimed at the urban mobility market, and with an extra rear wheel promises more stability than a two-wheeled machine. Occupants are sheltered from the elements thanks to a windscreen, roof and doors.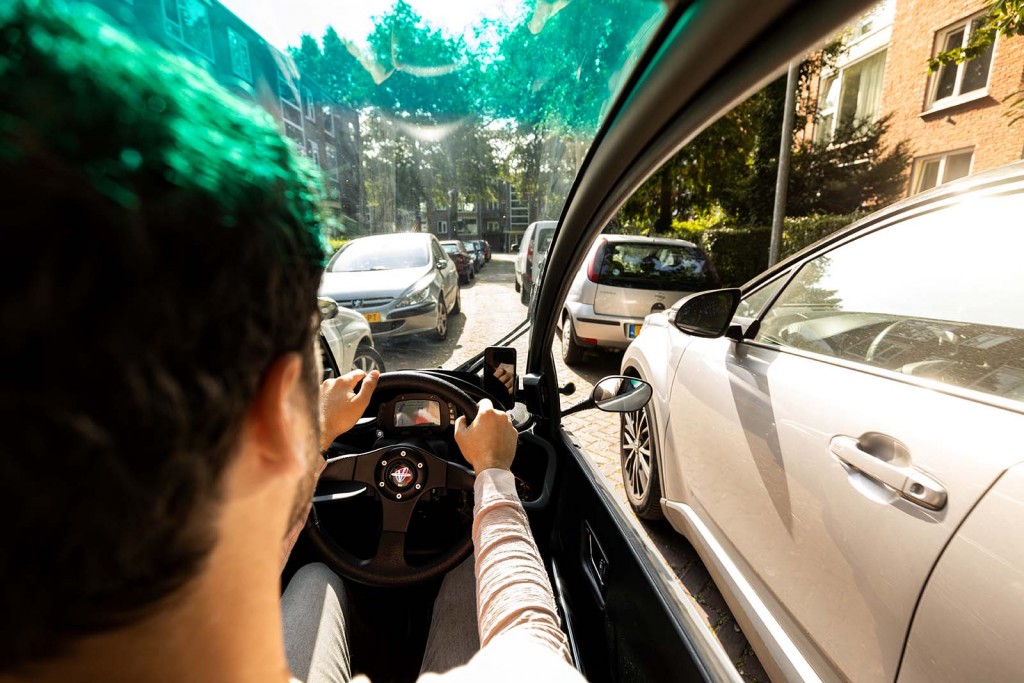 The Carver features all the usual mod-cons of a car including a steering wheel, automatic gears and a patented tilting mechanism. 
And being a full electric vehicle, the Carver is exempt from all the Ultra Low Emission ULEZ charge and the Congestion Charge. It can be driven in bus lanes and you only need to have a L2 Category P licence to drive the Carver on the road. 
Speaking about the deal with Cleevely, Carver Electric UK boss William Keene said that the firm was "looking to create more Carver dealerships providing sales, maintenance and repairs across the UK with experienced mechanics." He added that the firm is offering an online training scheme for mechanics.
Carver has previously offered test drives at Selfrides in London. Drives can be booked through the Carver Electric UK website.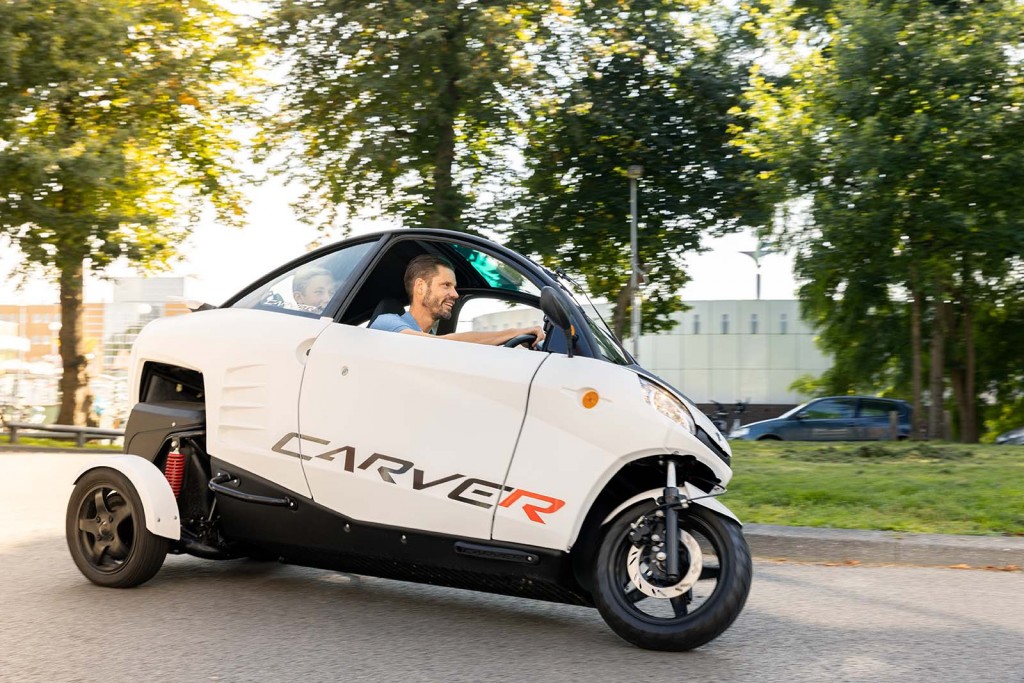 The Carver is available now and is priced from £10,000. 
READ MORE
Subscribe to the Move Electric newsletter
e-CARS
New Volkswagen ID Buzz: everything you need to know
How efficient are electric cars?
e-BIKES
Ducati expands e-bike range with first racing machine
e-MOTORBIKES
New Yamaha Neo is Europe-bound '50cc equivalent' electric moped
Electric Motion Epure Race e-motorbike review
e-SCOOTERS
Eskuta KS-450 e-scooter review
Taito unveils innovative new three-wheeled electric scooter
e-WORLD
Electric surfboard firm Awake aims to make waves with first e-foil
Volta Zero electric truck can 'dramatically improve' inner-city road safety