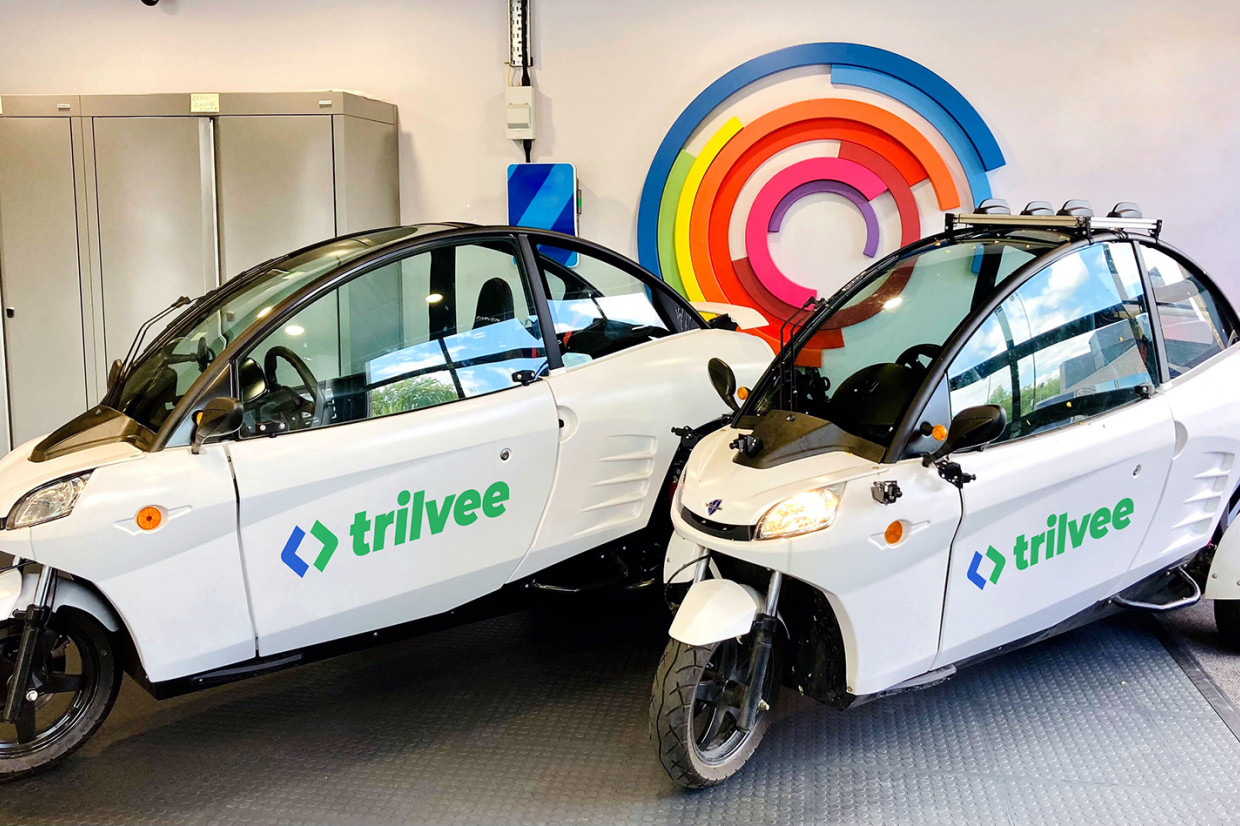 One problem with hiring a ride-sharing vehicle is that you either have to go and get it, or someone has to deliver it to you. But what if the vehicle could be driven to wherever you are – remotely?
Teleoperated hire vehicles could be on the road of the UK in the near future, thanks to work by London-based firm Trilvee. It has developed a new technology system that allows a two-seat Carver Electric three-wheeled vehicle to be driven remotely, in the style of a drone aircraft.
Electric news delivered straight to your inbox: it's the Move Electric newsletter
The idea is that a user can request a ride in one of the machines using their app, with the remote operator then driving the empty vehicle to wherever it's needed. The user can then climb in and self-drive the machine to their destination, before the remote operator resumes control to guide it to its next destination.
Trilvee has been working on the technology for several years, and has now opened a new development hub at the AC Lloyd Space Business Centre in Cheltenham. The site will be used as a workshop to test and develop prototype teleoperated machines, which includes the Carver Electric.
The firm claims that using the small two-seater reduces the energy user per mile compared to an electric car, while also saving space on city streets. It hopes the technology could eventually reduce reliance on car ownership in urban areas.
Trilvee is aiming to start initial trials of the service next year, with a full rollout in 2024. The firm believes that this is feasible because the vehicles remain under human control – albeit driven remotely – at all times, aided by an array of sensors and cameras giving the operator full visibility.
James Campbell, Trilvee's co-founder and automotive chief, described it as "a very exciting project that started as a conversation among colleagues in the automotive industry and eventually transitioned into an ambitious but achievable means of transport as we explored the potential benefits of on-demand, space-saving travel and how we might be able to bring it to market."
READ MORE
Subscribe to the Move Electric newsletter
e-CARS
UK charging networks: complete guide to every provider
New Cupra UrbanRebel is a bold EV supermini with 273-mile range
e-BIKES
10 fun things to try on an electric bike
Living with a Gocycle G4: how easy is it to adjust to?
e-MOTORBIKES
Seat Mó eScooter 125 UK review
How to do a CBT on an electric motorbike
Energica unveils new Experia electric tourer motorbike
e-SCOOTERS
Are e-scooters legal in the UK?
Private e-scooter rules 'cannot simply copy' rental regulations
Superpedestrian's European boss on why e-scooters are for everyone
e-WORLD
New Candela P-12 Shuttle to arrive as first electric 'flying' ferry
Pipistrel Velis Electro: meet the first certified electric plane