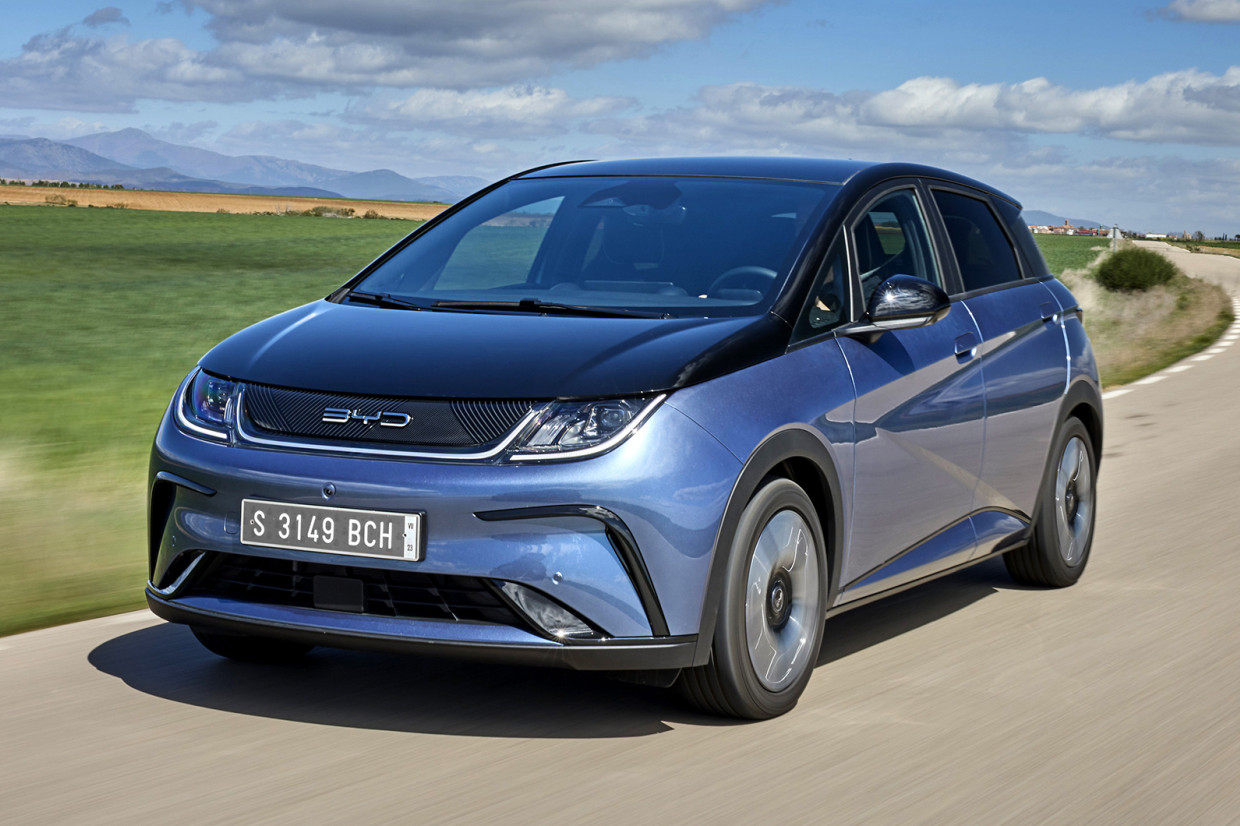 Bad news for Flipper: the water-bound crimefighter is facing some stiff competition as our favourite dolphin – from the sleek new BYD Dolphin electric hatch, which is set to arrive in the UK later this year.
The new machine from the Chinese firm will be the smallest model in its expanded three-car UK line-up, alongside the recently launched Atto 3 SUV and the now-confirmed Seal saloon. And while Flipper might not be losing too much sleep over the arrival of a new electric hatch, it should have the likes of the Peugeot e-208 and Volkswagen ID 3 looking a bit nervous.
The latest EV news in your inbox: get our FREE newsletter
The electric-only model uses the same E-Platform 3.0 as the Atto 3 and Seal, but is smaller than them. At 4290mm long, it's close in size to the ID 3 and the MG 4, and has a wheelbase of 2700mm.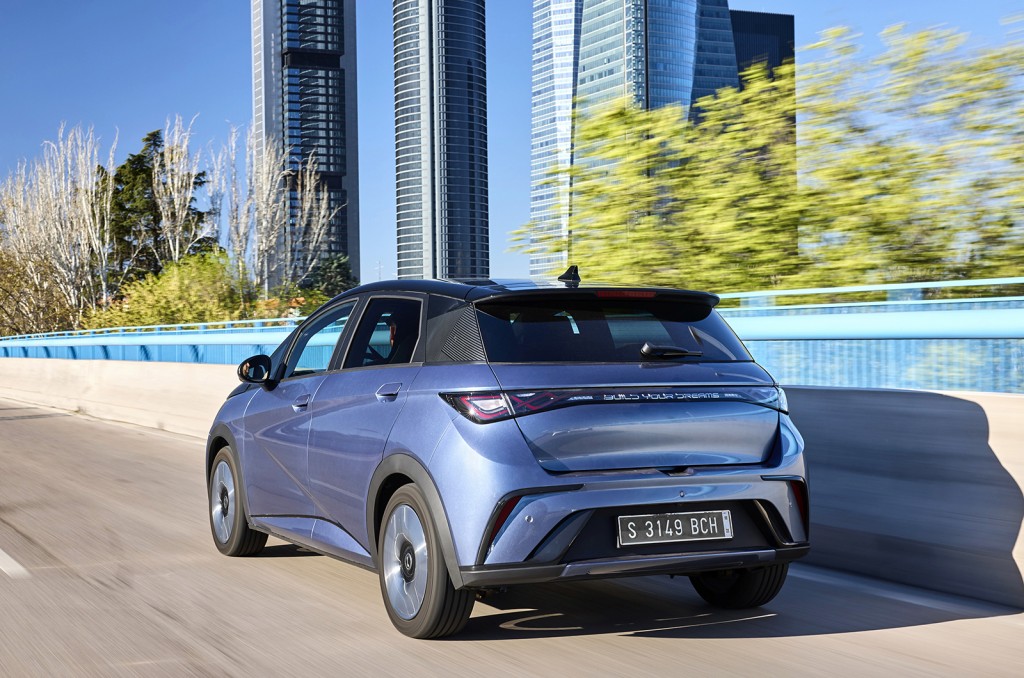 The machine will be offered with a single front-wheel-drive powertrain option that uses a 150kW motor. It offers 214lb ft of torque, and allows for a 0-62mph time of seven seconds.
The machine is fitted with a 60kWh BYD Blade battery, which gives it an official range of up to 265 miles. The lithium-iron phosphate battery uses cell-to-pack technology, and can be charged at speeds of up to 88kW. A heat pump is standard, and the machine also supports vehicle-to-load output.
As the name hints, the BYD Dolphin uses the firm's 'Ocean Aesthetics' design concept, and certainly the sleek styling gives it a sense of porpoise. Sorry, what? A porpoise isn't the same thing as a dolphin? Okay, forget we said that.
The rounded bodywork has similarities to the Atto 3, while the machine will be offered with a two-tone body, which is apparently "inspired by the biological characteristics" of a dolphin. Sure, let's go with that.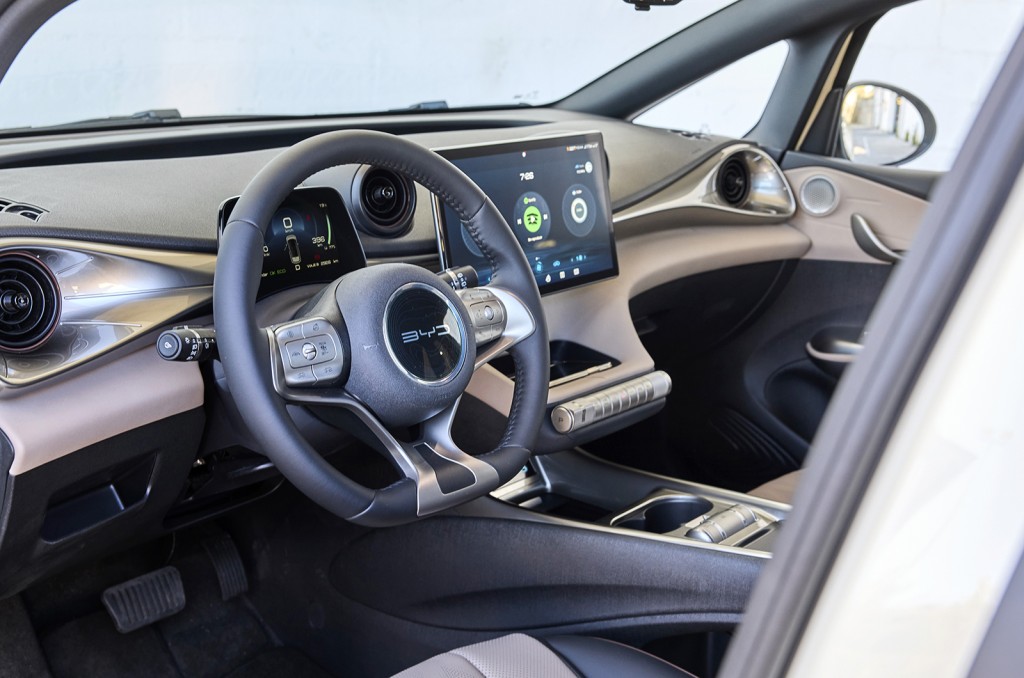 The interior is simpler than the Atto 3, but features heated sport seats up front with headrests made from vegan leather, while BYD claims 'generous' room in the back and a 345-litre boot. A 12.3in touchscreen will be standard and, like on other BYD models, can rotate from portrait to landscape – so yes, it's a flipper.
The BYD Dolphin will officially launch in June, with deliveries in the final few months of the year. We expect pricing to start from around £32,000. A smaller battery version, likely using a 44kWh pack, is set to follow.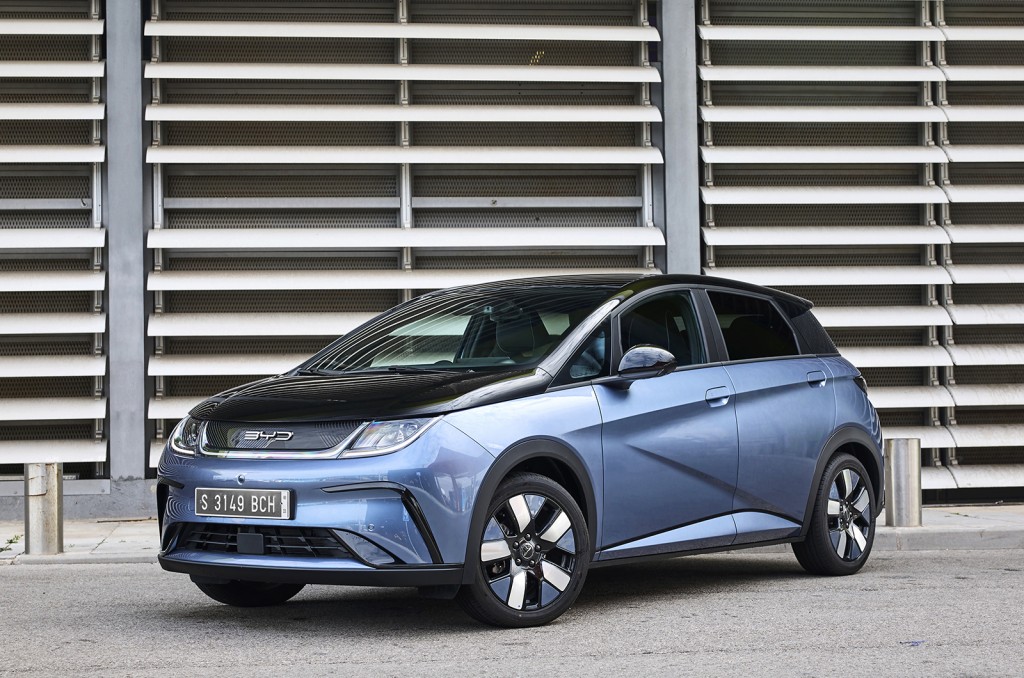 READ MORE
Subscribe to the Move Electric newsletter
e-CARS
What is a heat pump and how do they benefit electric cars?
Bold new Volkswagen ID 2all previews sub-£22,000 electric car
e-BIKES
Ten electric bikes we're excited for in 2023
Nine ways to keep your e-bike safe
E-bike theft: how common is it and what can you do to protect your e-bike?
Haibike AllMtn CF 6 e-bike review
e-MOTORBIKES
10 electric motorbike start-ups you should watch out for
Energica e-motorbike to take on all-comers in US racing series
Ducati: How the Italian motorbike brand is gearing up for the electric era
e-SCOOTERS
Planned laws to legalise private e-scooters face delay
Leading e-scooter firms team up on best-practice guide for cities
Ambiguity over e-scooter legality causing 'confusion', says police chief
e-WORLD
Solar panels: 8 ways the sun can power your electric life
First ride: Lunaz Upcycled Electric Vehicle bin lorry
AutoFlight secures huge order for Prosperity 1 eVTOL craft