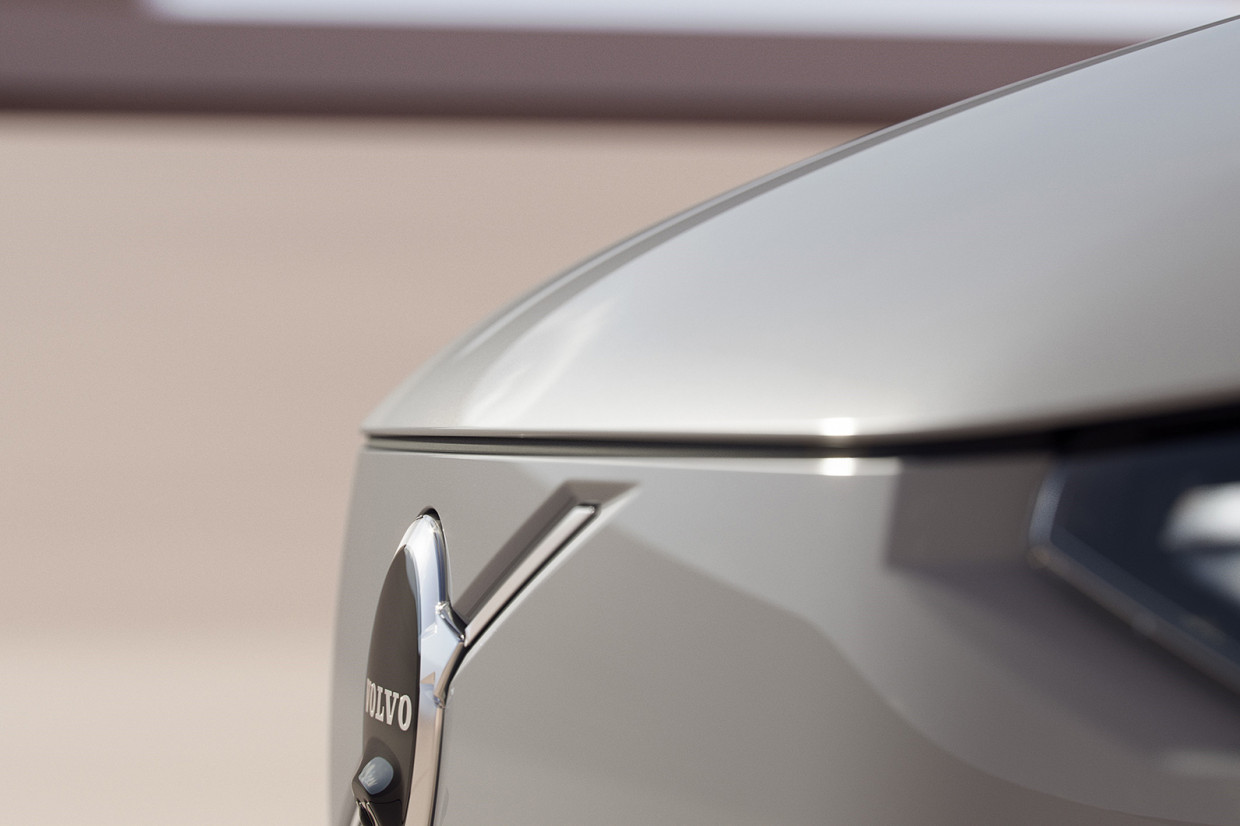 The new electric Volvo EX90 will be revealed tomorrow (Wednesday) – and the firm claims the new luxury SUV will be 'the safest car' it has ever built.
The new is set to be revealed on November 9, and will effectively be an electric-only sibling to the current XC90, which is Volvo's largest model. It will be built on a new dedicated EV platform called SPA2, which has been developed by Volvo and parent firm Geely for a range of models. 
The safest way to get e-mobility news: sign up to our FREE newsletter
Volvo has been slowly teasing some details about the EX90, and it has now highlighted some of the key design features have been shaped to maximise the car's aerodynamic efficiency. That, in turn, helps to boost how efficient the EX90 will be.
Volvo design T Jon Mayer says that his team were inspired by yacht designs in the car's shape. That includes a "proud" front end that is more rounded than on other Volvo models, so the air flows over it. The sides of the car have also been flattened where possible, including the use of pop-out flush door handles and flush glazing on the windows.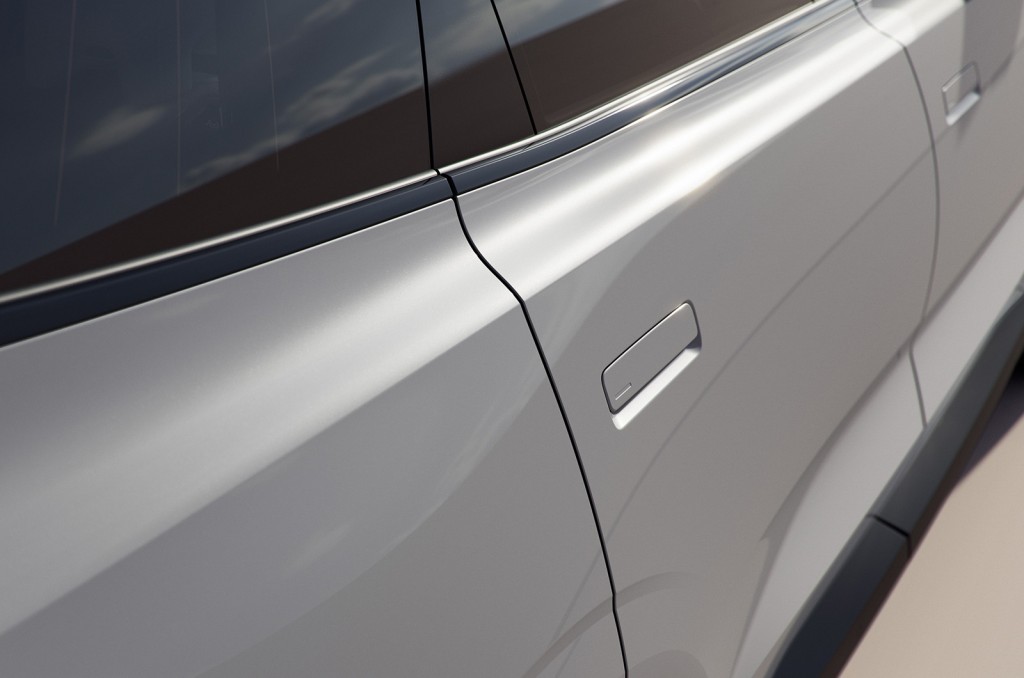 The firm says that ensures air flows as quickly as possible to the rear of the car. The firm claims that the seven-seat EX90 will have a drag coefficient of 0.29, which is quite impressive for a machine of this size.
Volvo has also highlighted how it has integrated the Lidar sensor unit into the EX90's roof. The remote sensing system uses a pulsed laser, and the firm claims can identify a pedestrian from 250 metres away. It has been placed on the front lip of the roof for maximum effectiveness.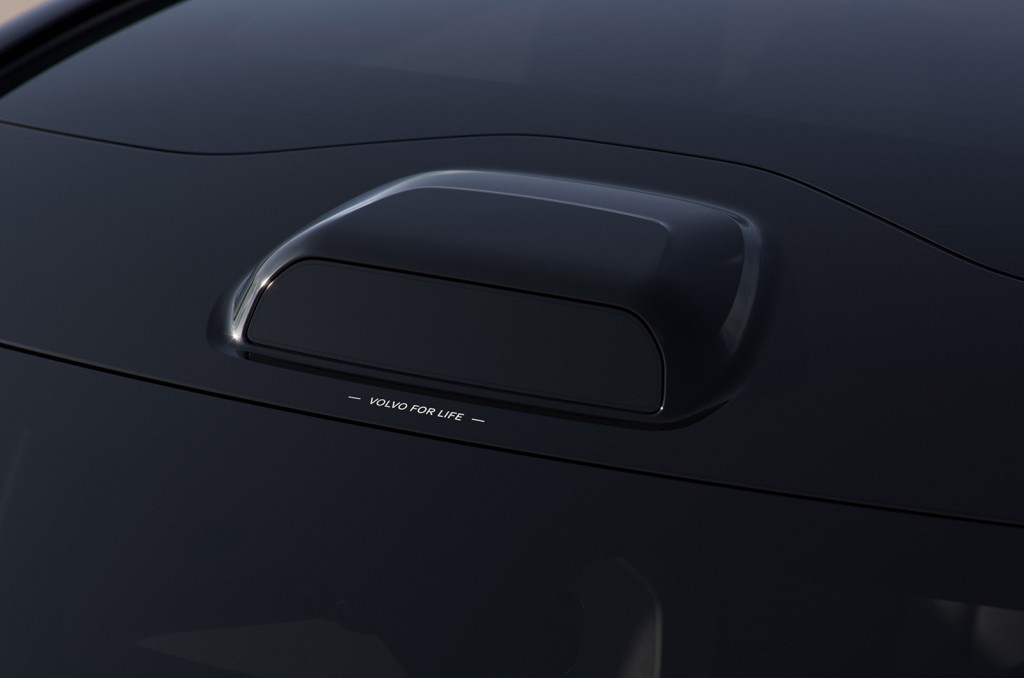 Mayer admitted it was "a design challenge" to integrate nearly into the roof, but teaser pics suggest it is far more integrated than some Lidar systems previously seen on various prototype autonomous cars.
Why is it called the Volvo EX90?
Former Volvo boss Hakan Samuelsson had said the model would get a 'proper name', but it seems the firm has decided to revert to a new variation on its long-running letter and number system. In this case E stands for electric, X stands for crossover and 90 refers to its size (it's much bigger than the existing XC40 Recharge and C40 Recharge models).
The machine will be based on the previously shown Volvo Concept Recharge that was revealed last year, although it will take a slightly more standard two-box form in production. And it will be closely related to the forthcoming Polestar 3, which is due to be revealed next week.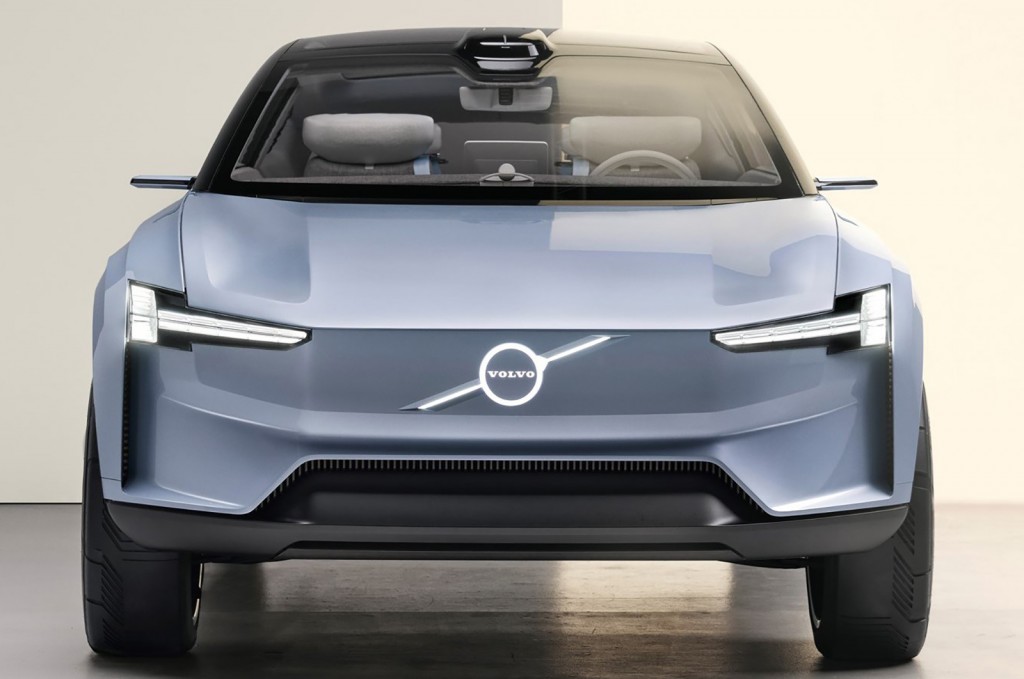 Will it really be the safest Volvo ever?
That is a pretty big claim, given that the Swedish firm has a well-founded reputation for pushing car safety technology to new levels – but it's one the EX90 seems well-positioned to live up to.
Volvo has already given hints into the safety systems that the car will feature – and they go way beyond the firm's already brilliant seatbelts, air bags and driver assistance systems.
New Volvo boss Jim Rowan said: "All Volvo EX90s will come with a shield of safety". He added that the firm's plan is to continue to innovate until "cars don't crash anymore".
Rowan said that the firm's new safety technology is based on lessons on human behaviour built up from decades of safety research. That's where that shield of safety – in practical terms a bank of sensing technology, including cameras, radar systems and LiDAR – comes in. Those systems are powered by a new computing platform, and are designed to help the car react to any situations. 
In total, the EX90 will feature eight cameras, five radars, 16 ultrasonic sensors and one LiDAR (Light Detection and Ranging) system. The latter can detect pedestrians at distances of up to 250 metres, and a tyre on a black road from 120 metres.
Volvo claims its research shows its software can sensor systems can reduce accidents that result in serious injury or death by up to 20 per cent, and that because the systems will be updated based on data gathered, they could improve overall crash avoidance by up to nine per cent.
How plush will the interior be?
Volvo claims that the EX90 will use new materials to 'reinterpret' luxury but also reflect its values, promising the machine will have "one of the most pleasant and elegant car interiors on the market".
Materials used will include a 'progressive' material named Nordico, which is created from textiles including recycled PET bottles and bio-attributed materials from managed forests in Sweden and Finland.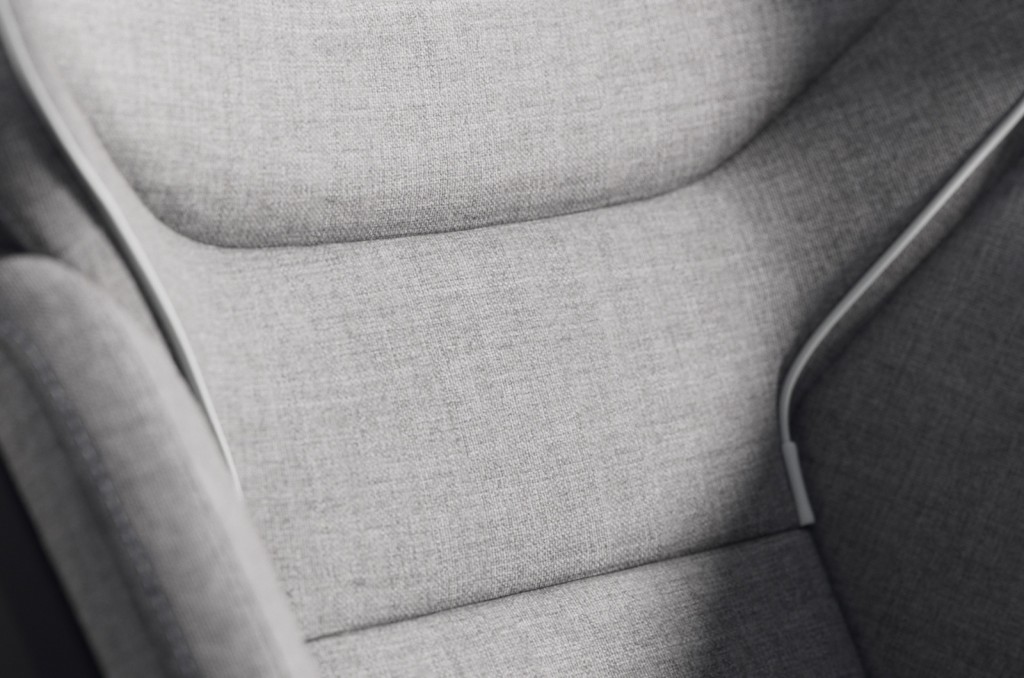 There are also FSC-certified wood panels, while there material for the optional wool-blend seat covers will comply with "strict sustainability standards" on animal welfare and environmental issues. The carpers will also use regenerated polyamide.
In total, Volvo claims each EX90 will contain almost 50kg of recycled plastic and bio-based material, the highest amount yet features in one of the firm's models.
Buyers will be able to style their interior based on seven different 'rooms', which will match the interior to the exterior colours.  
Will it really be able to charge my home?
Volvo has also outlined the machine's bi-directional charging abilities that will be offered in some markets.
That effectively means that when you plug it in at home it can be charged overnight when demand on the national energy grid is low and prices are cheapest – and then the energy stored in your car battery can be fed back to power your home when demand is higher.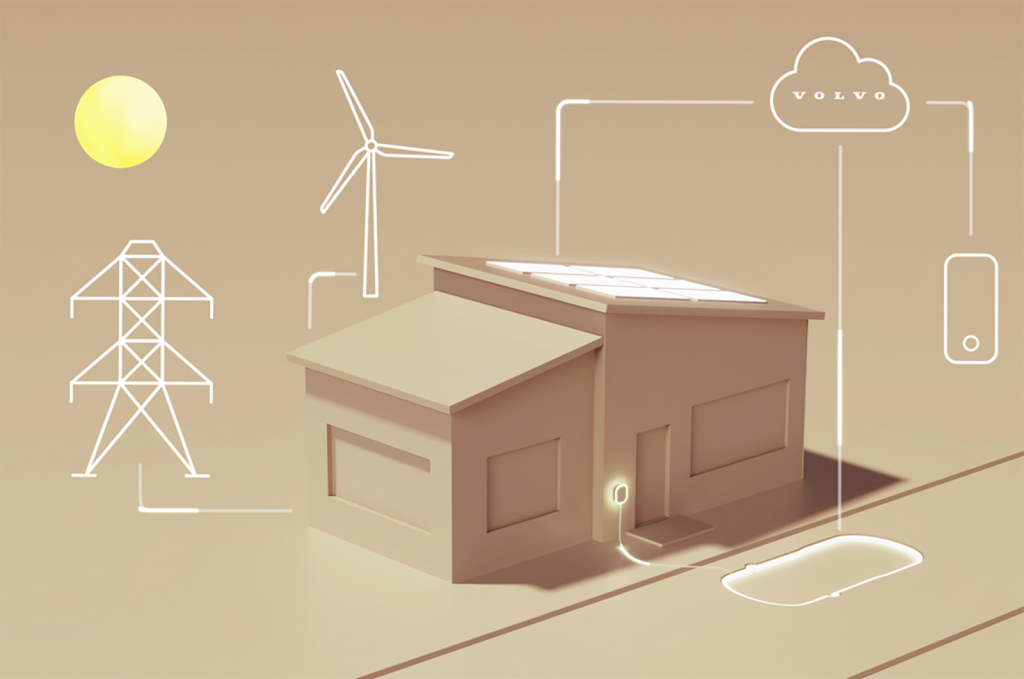 It could also allow you to 'sell' space electricity in your car battery back to the grid when demand is high – reducing the need for energy networks to fire up expensive and non-green power generators.
Volvo hasn't given full details of the system yet, and says that it is still evaluating what services it can offer in which countries. But it plans to ensure EX90 buyers can have access to all the kit they need, including a suitable wall box and home energy management system.
READ MORE
Subscribe to the Move Electric newsletter
e-CARS
Video: Can the National Grid cope with a surge in electric vehicles?
e-BIKES
What to look for when buying an e-bike: Move Electric's top tipsx
The rise of Volt Bikes: 'when we launched, people thought we were mad'
e-MOTORBIKES
Maeving RM1 electric motorbike review
Q&A: Zapp founder on why electric mopeds are the future
Government plans 2035 ban on new non-zero emission motorbike sales
e-SCOOTERS
Tier to upgrade e-scooter fleet with a smart 'Parrot'
Q&A: Neuron Mobility's UK boss on e-scooters, safety and helmet selfies
e-WORLD
Polestar to supply battery tech to electric boat firm Candela
Engineering giant ABB working on electric Dover-Calais ferry