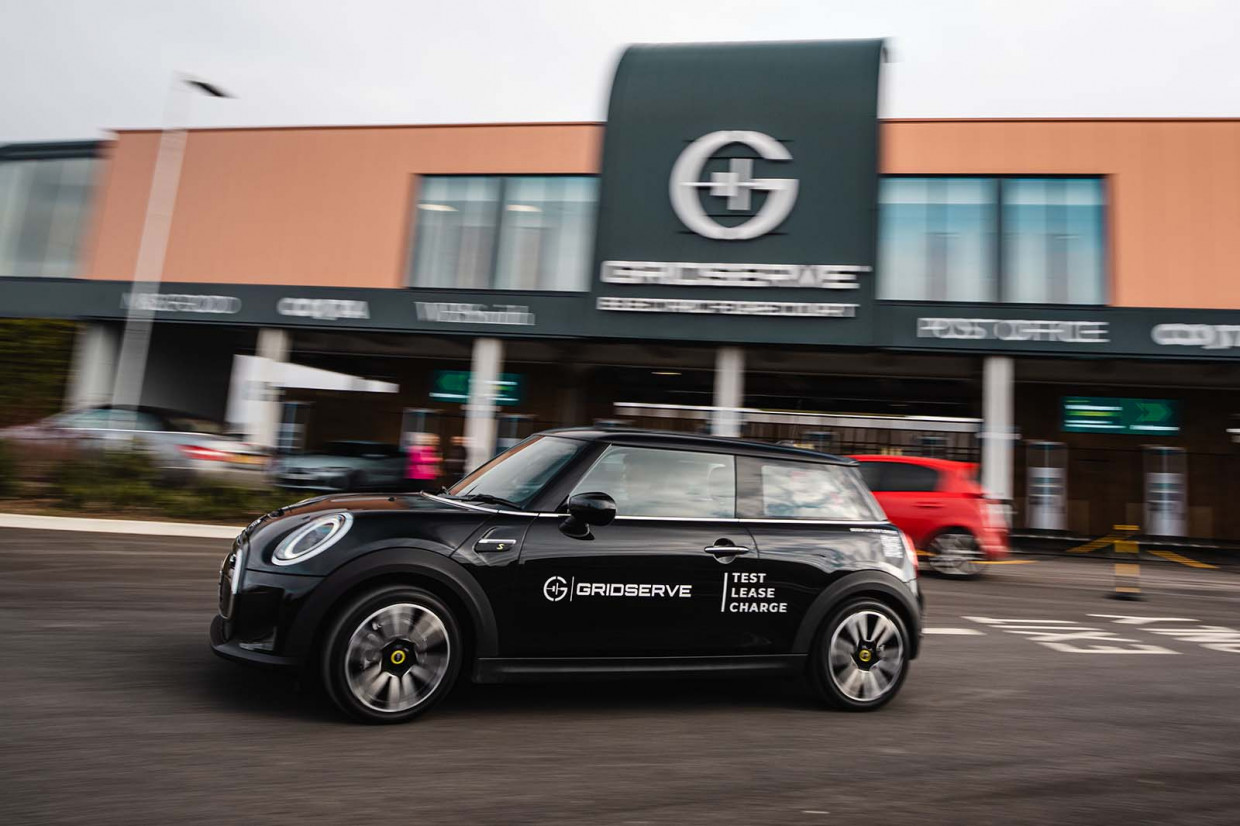 So you want to buy an electric car - but if you've never driven one before, where do you start when there is such a diverse range of styles from an ever-growing range of manufacturers?
As ever, test drives are the best way to get a feel for a car's nuances, and a great way to learn about features specific to electric vehicles, such as regenerative braking. 
But what if you want to drive a number of electric cars before you commit to one that meets your needs, and don't fancy a day of dealership-hopping? Gridserve has come up with a clever solution to help wannabe EV owners try several EVs in one sitting. 
We headed down to Gridserve's Electric Forecourt in Braintree to learn more about its new test drive programme. 
Sign-up to the FREE Move Electric newsletter here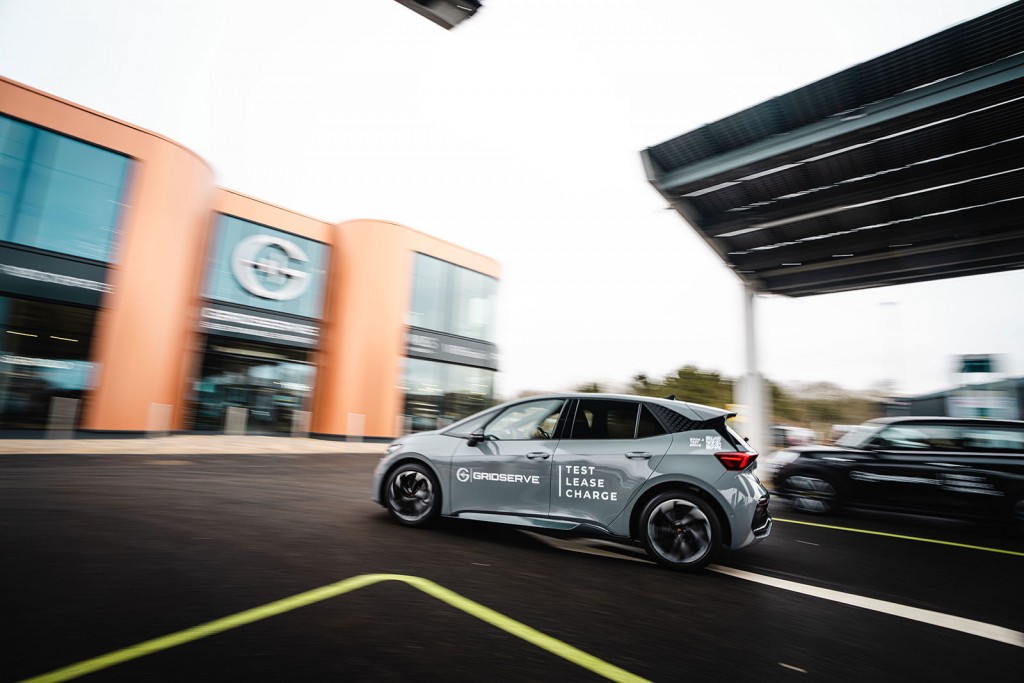 What is Gridserve?
Since its inception in 2017, the sustainable energy company has accelerated to the forefront of the EV charging revolution at fearsome pace through a range of services. 
It took over the largest motorway service station-based operation from Ecotricity, and while that network used to attract much criticism, Gridserve has done a good job of upgrading it with more reliable and faster chargers.
Gridserve's flagship offering is its Electric Forecourts that are slowly popping up across the country, with two sites fully operational for EV drivers, and several more in the works.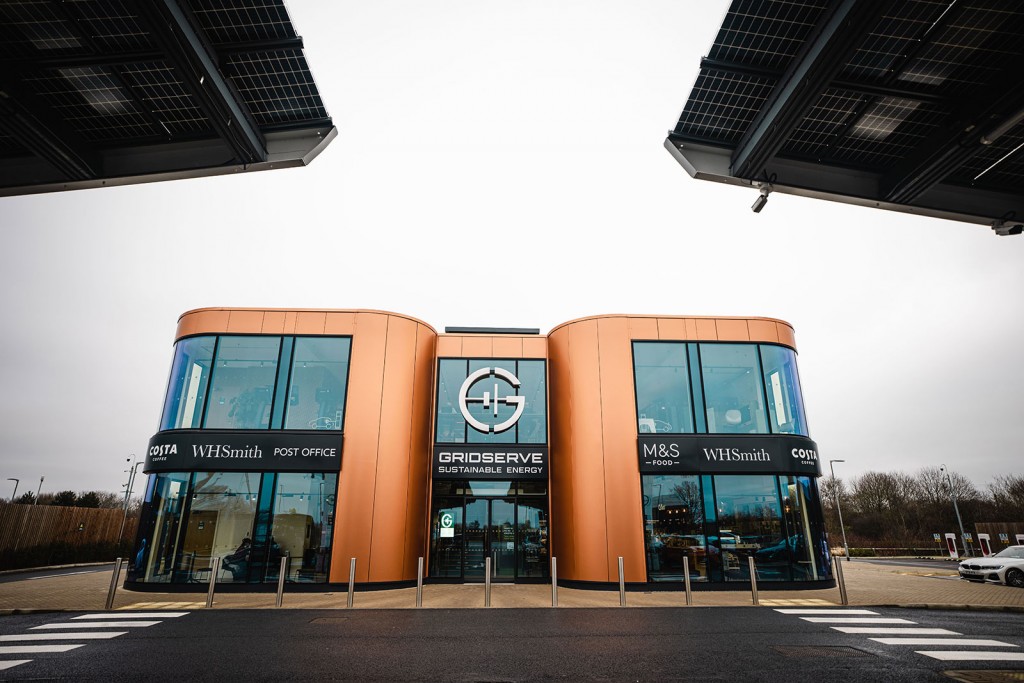 The Braintree Electric Forecourt opened in 2020 as the first dedicated electric vehicle service station, with the Norwich Electric Forecourt opening last year. Both locations are powered by energy by hybrid solar panel battery farms, with Gridserve forecourts said to be run entirely on renewable sources. 
Both forecourts feature 36 electric vehicle charging points, with a selection of chargers offering speeds of up to 350kW. Plug in your EV into one of these and you'll have 100 miles of range in around 10 minutes. 
Gridserve is planning to build more electric forecourts across the UK with new sites set to open in Gatwick, Plymouth and Basildon. 
The firm is also upgrading its motorway-based Electric Highway network, which currently operates 169 locations. Several locations are being upgraded to high-powered, 350kW chargers. The network features more than 550 electric chargers, with 173 of those devices offering speeds of up to 350kW
So what's the test drive programme all about?
Launched in summer 2022, Gridserve's test drive programme was created to make it easier for drivers to make the switch to an electric car. 
Pitched as a one-stop solution, the sustainable charging specialist says its programme will also save buyers time, as consumers won't need to visit multiple dealerships to test drive a car. Plus, if you sample an EV takes your fancy, you can lease the car through Gridserve, too.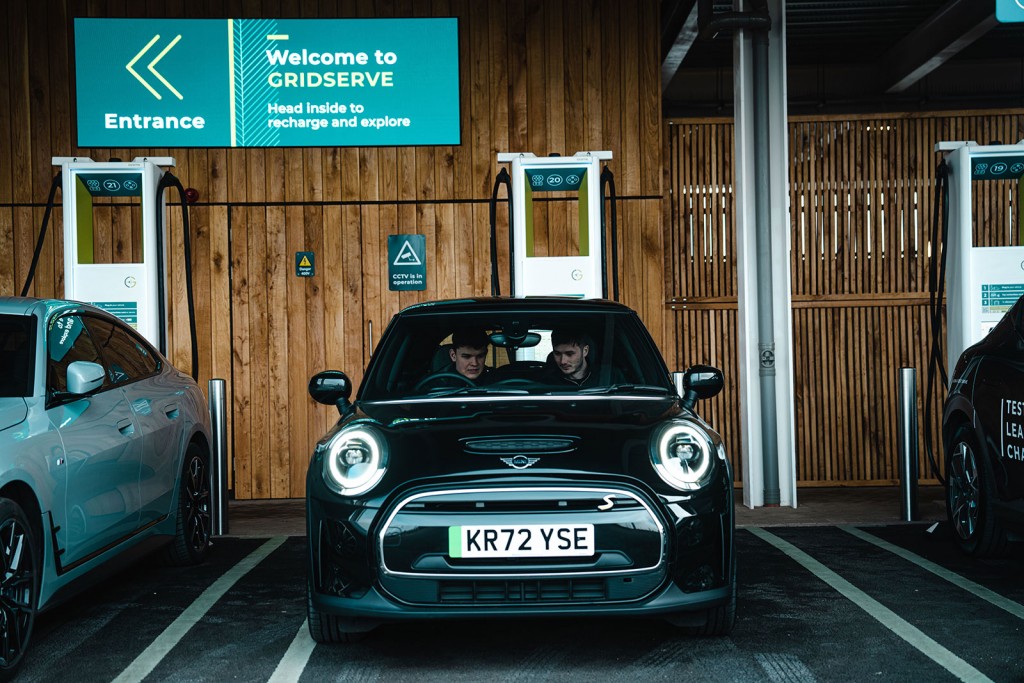 How does it work?
To get an idea of what the test drive programme was like, Gridserve invited us down to the Braintree Electric Forecourt to drive an EV from the site to the firm's Norwich Electric Forecourt.
Before arriving we used Gridserve's online booking system to secure a Cupra Born - specifically the 77kWh version - for our excursion across Essex and Suffolk. A Mini Electric would be our wheels for the return journey. 
Having programmed a scenic route to our destination into our sat nav, we set off towards the Norwich charging facility, with more than 80 miles of road to enjoy in the Born.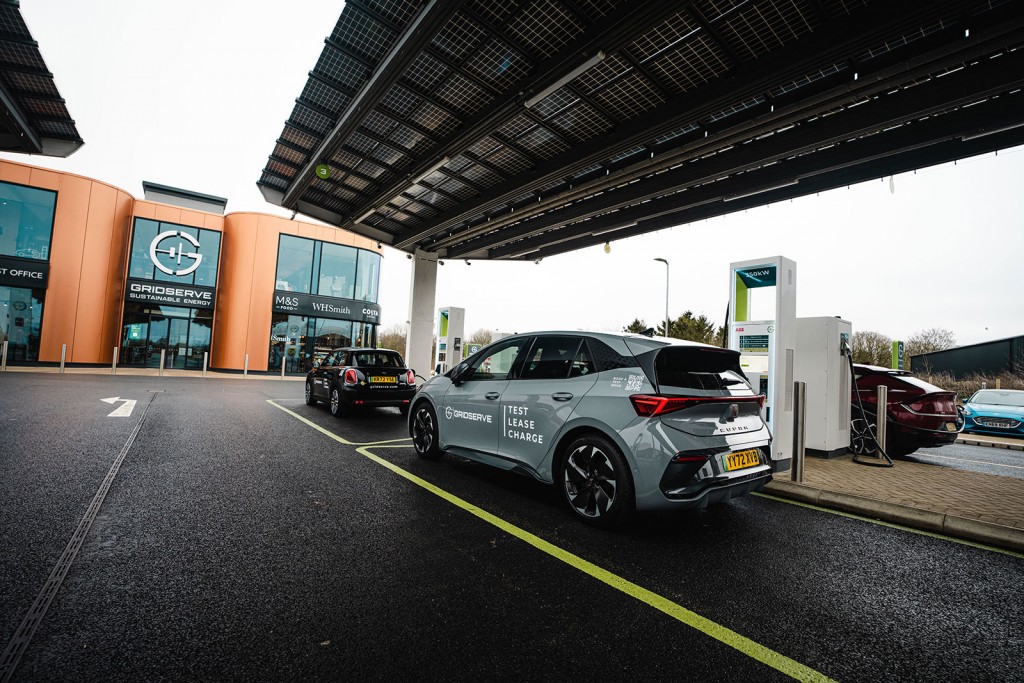 What makes the test drive service so appealing is the breadth of electric cars available to try out. Smaller options like the MG 4 and Mini Electric are available to drive, along with models that make range anxiety a thing of the past, such as the Tesla Model 3 and BMW i4. 
It's worth noting that you can only book the cars for a test drive for one hour, but that should be plenty of time to get to grips with an EV. And with the flexibility of the test drive programme, you can easily book in a number of EVs to try in one day. 
UK charging networks: complete guide to every provider
Once we arrived at the Norwich Electric Forecourt, we had the opportunity to explore the charging facility. Unlike the Gridserve Electric Forecourt in Braintree, the Norwich site is compact, with the stores, café and bookable meeting pods positioned above the charging points.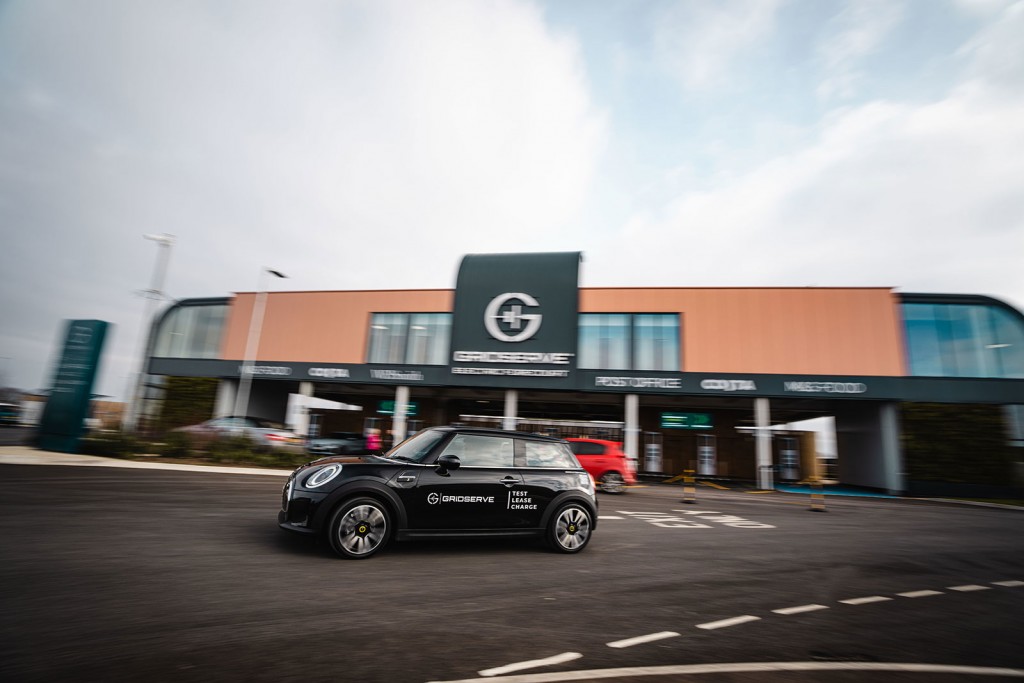 As for charging the electric car itself, the process is far more seamless than other charging points we have used in the past. Meeting the new rules on making sure charging is simple, you don't need to use a complex phone app to access the chargers. You simply plug the charger connector into the EV, tap your contactless card and charging begins - it's as easy as that. 
Once you've replenished the battery, you simply press the stop button, disconnect the charger and drive away. After charging our own batteries with coffee at the Norwich site, we returned to our next vehicle - the Mini Electric - with its battery fully charged. A relaxing cruise back to Braintree concluded our test drive experience. 
Gridserve's Rugby Super Hub is UK's most popular charging location
Would you recommend test driving an electric car?
Electric cars are substantially different to conventional internal combustion engined machines and it's not until you get behind the wheel of an EV that you understand its idiosyncrasies. 
Granted, you get a steering wheel and two pedals, but as mentioned before, there are new technologies such as regenerative braking, as well as the charging process itself, to get to grips with.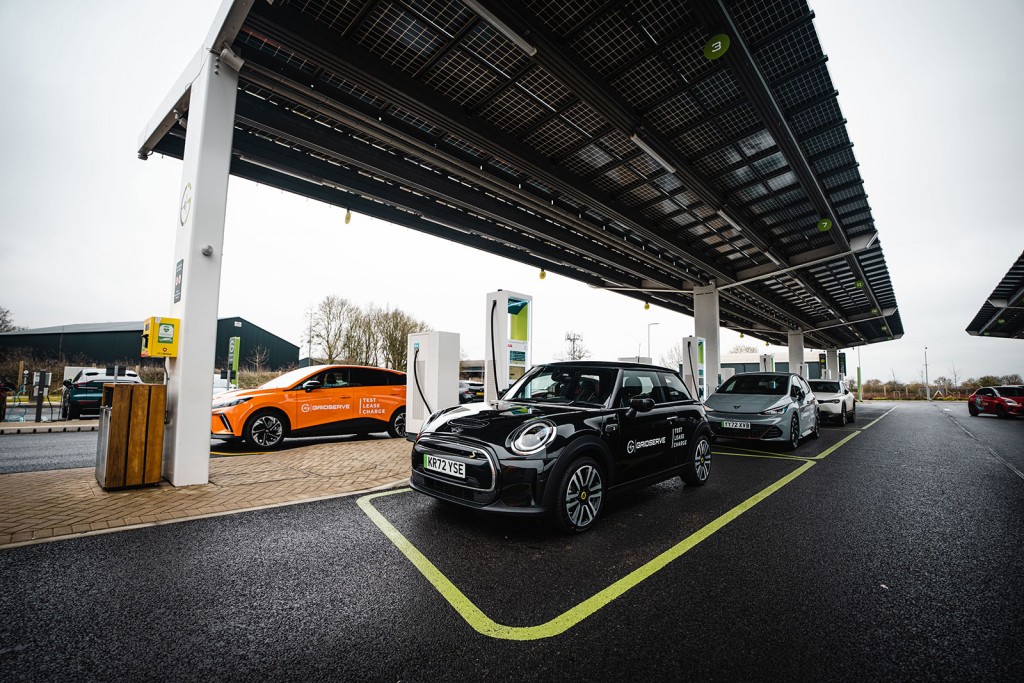 What makes the Gridserve test drive programme so beneficial is its flexibility. You have a vast array of electric cars right at your fingertips, allowing you to get a sense of a number of cars before you decide which one you might want to buy. 
Of course if you know what sort of EV you're after then heading to a specific dealership is no bad thing. But if your knowledge of electric cars is limited and you're simply looking for the best vehicle to suit your needs, trying a number of different options is no bad thing. 
READ MORE
Subscribe to the Move Electric newsletter
e-CARS
Ten electric cars we're excited for in 2023
Getting an EV sideways: how easy is it to drift a Kia EV6 GT?
Q&A: Jaguar Racing's Sam Bird and Mitch Evans on Formula E's new era
e-BIKES
Ten electric bikes we're excited for in 2023
Can you get fit using an electric bike?
e-MOTORBIKES
Ten electric motorbikes we're excited for in 2023
Super Soco TC Max electric motorbike review
Cake and Polestar team up for new special edition Makka e-motorbike
e-SCOOTERS
Planned laws to legalise private e-scooters face delay
Five key takeaways from the rental e-scooter trials report
Which train firms have banned e-scooters from their services?
e-WORLD
Move Electric's best features of 2022: lap records, tuk-tuks… and sausage rolls
Volvo Trucks keeps on electric trucking with three new models