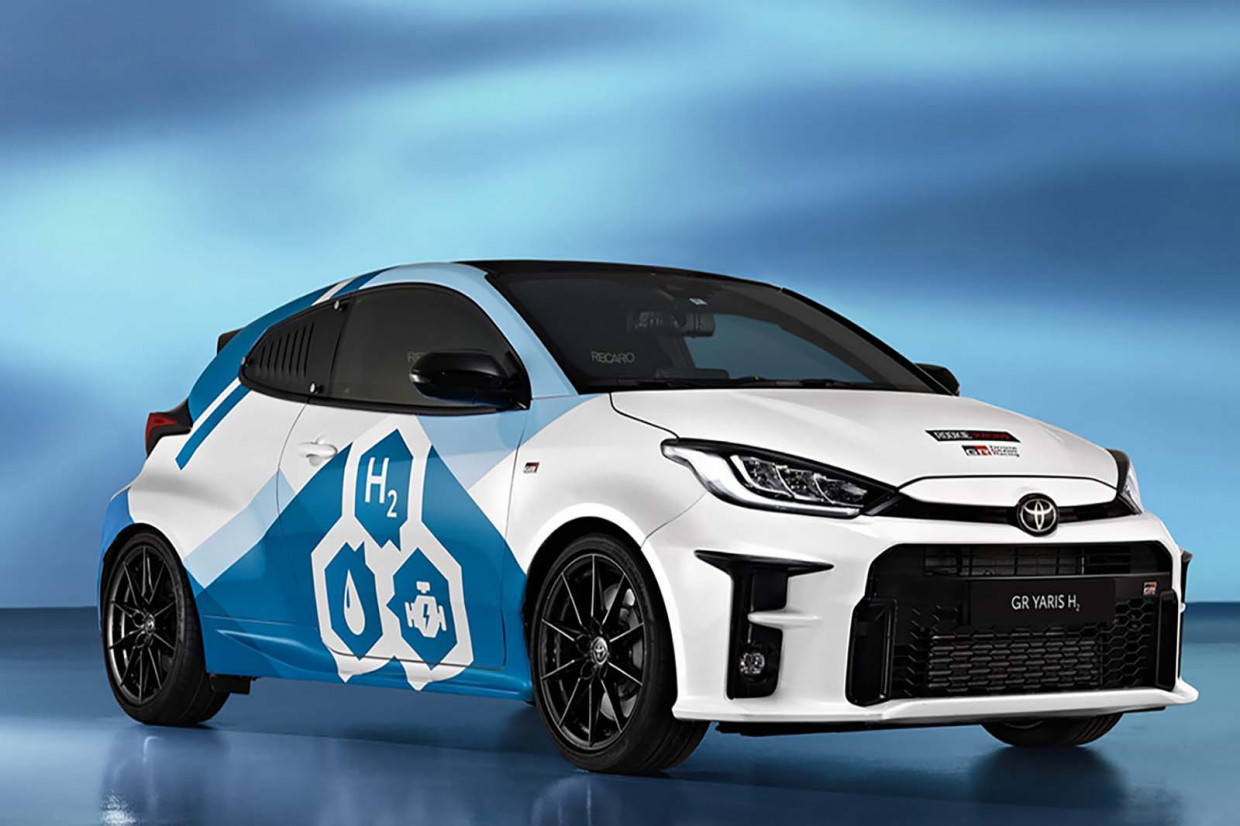 The new Toyota GR Yaris H2 concept car, a zero-emission hydrogen-powered hot hatch, will make its public debut on the Ypres Rally in Belgium this weekend.
The machine is based on the Toyota GR Yaris hot hatch, but uses an unusual hydrogen-fuelled version of the Japanese firm's 1.6-litre turbocharged three-cylinder combustion engine. The technology has been developed in a Toyota GR Corolla H2 touring car, which has competed in Japan's Super Taikyu race series.
Electric news, reviews and features in your inbox: subscribe to the FREE Move Electric newsletter
The GR Yaris H2 concept has adopted the Corolla's hydrogen-fuelled unit with only a small number of modifications, such as a different injector system.
Having been revealed late last year and tested over the last few months, it will make its first public appearance on the Belgian round of the World Rally Championship this weekend. Rally legend Juha Kankkunen, a four-time WRC title winner, will pilot the car ahead of the main field on one stage each day. The Ypres Rally runs from August 19-21.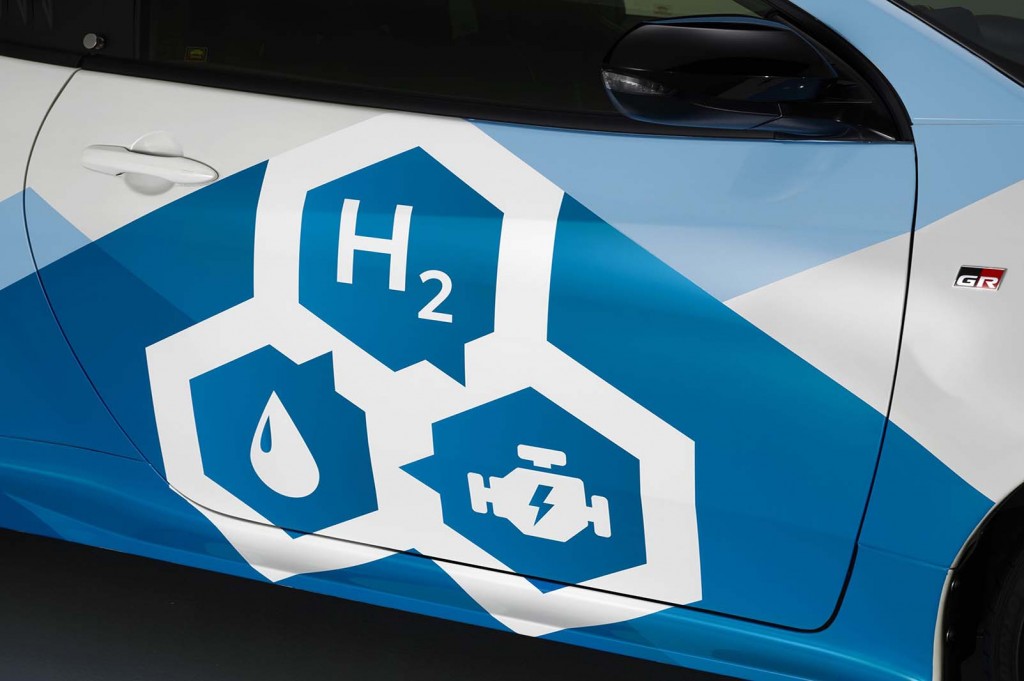 The GR Yaris H2 also uses the same hydrogen fuel, fuel tanks and refuelling process pioneered in the Toyota Mirai production car. 
Akio Toyoda, President of Toyota Motor Corporation, said: "We've taken the first step to compete with and develop our hydrogen-powered engine with the mindset of taking on the challenge. I imagine things will look a little different ten years from now, and I hope people will look back and see how we took on the challenge with positivity and enjoyed every moment of it." 
Toyota has not confirmed if the GR Yaris H2 will make production but through this concept, it has demonstrated its ambitions to develop alternatives to battery-powered electric cars. That said, Toyota is also committed to EVs: it has already shown off 15 EV concepts that will follow the recently launched Toyota bZ4X SUV.
READ MORE
Subscribe to the Move Electric newsletter
e-CARS
UK charging networks: complete guide to every provider
New Cupra UrbanRebel is a bold EV supermini with 273-mile range
e-BIKES
10 fun things to try on an electric bike
Living with a Gocycle G4: how easy is it to adjust to?
e-MOTORBIKES
Seat Mó eScooter 125 UK review
How to do a CBT on an electric motorbike
Energica unveils new Experia electric tourer motorbike
e-SCOOTERS
Are e-scooters legal in the UK?
Private e-scooter rules 'cannot simply copy' rental regulations
Superpedestrian's European boss on why e-scooters are for everyone
e-WORLD
New Candela P-12 Shuttle to arrive as first electric 'flying' ferry
Pipistrel Velis Electro: meet the first certified electric plane