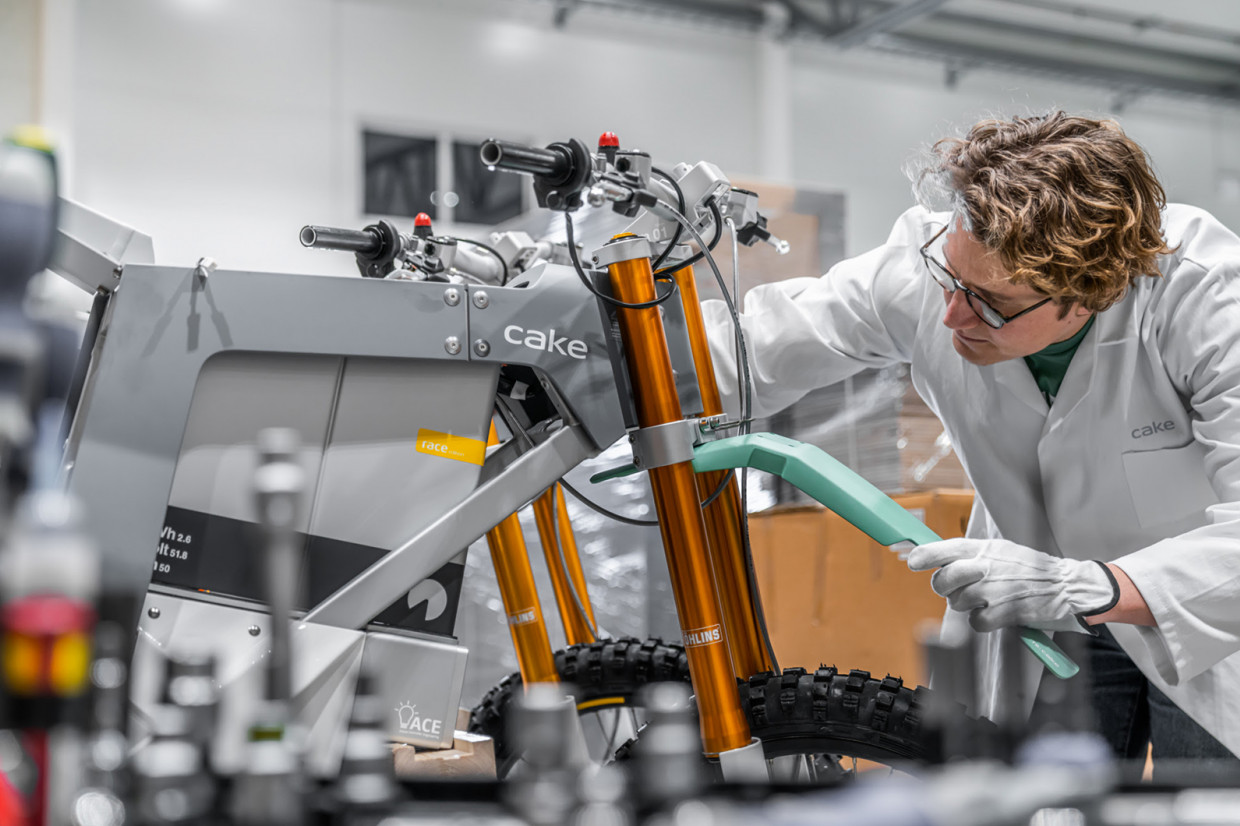 We'd normally suggest avoiding pre-owned cake. At best, it's probably been lying around for a while and gone a bit stale, and the icing might have congealed a bit too. That said, we're far more likely to recommend a pre-owned Cake electric motorbike.
The Swedish firm makes a range of stylish and powerful motorbikes, and still finds time to help support anti-poaching efforts in Africa and evaluate the use of paper as a potential replacement material. And it's now launched a pre-owned bike service.
Called re:Cake, the scheme will give customers the chance to buy a pre-owned bike, which the firm says will further extend their lifecycle. Cake will inspect and refurbish every bike in the scheme – and will also add in unique re:Cake logos, badges and front fenders, which means buyers will be able to show off that they've chosen a economical, sustainable pre-owned machine. 
Cake boss Stefan Ytterboen said that customers using the scheme would "make an active choice by extending the lifecycle of an existing product and play an integral part in making consumption more sustainable".
The first motorbikes to be offered under the re:Bike scheme will be machines used for marketing by the firm. Availability, pricing and warranty will depend on age and condition.
Notably, Cake recently launched a range of food delivery motorbikes. So it's possible that, in future, you could have pre-owned cake delivered on a pre-owned Cake.
READ MORE
Move Electric Awards 2022 in partnership with OVO Energy: all the winners and video
Subscribe to the Move Electric newsletter
e-CARS
New Volkswagen ID Buzz: everything you need to know
How efficient are electric cars?
e-BIKES
Ducati expands e-bike range with first racing machine
e-MOTORBIKES
New Yamaha Neo is Europe-bound '50cc equivalent' electric moped
Electric Motion Epure Race e-motorbike review
e-SCOOTERS
Eskuta KS-450 e-scooter review
Taito unveils innovative new three-wheeled electric scooter
e-WORLD
Electric surfboard firm Awake aims to make waves with first e-foil
Volta Zero electric truck can 'dramatically improve' inner-city road safety