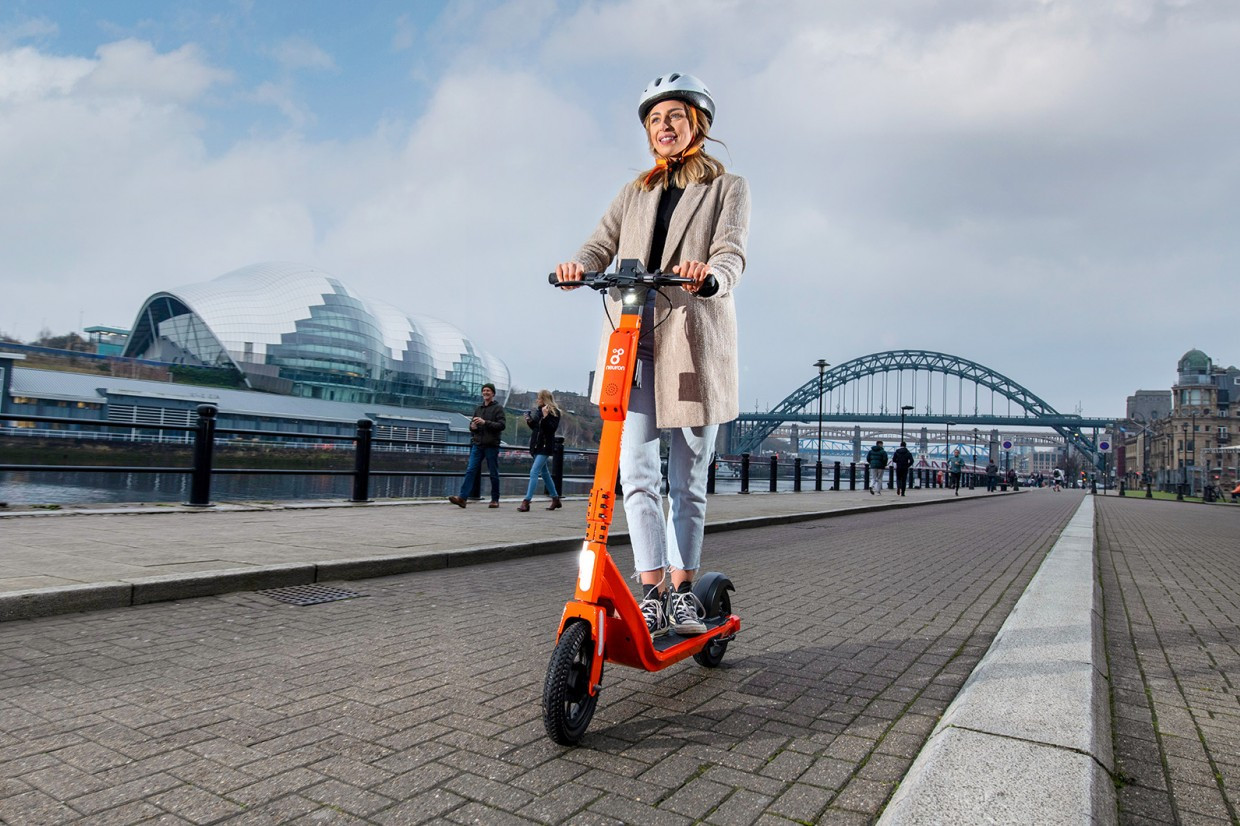 E-scooter rental firm Neuron Mobility has launched its new ScootSafe Academy, an online riding school with city-specific training content which it says is an industry first. 
Riders looking to improve their e-scooter riding skills will be able to benefit from access to educational videos, quizzes and games.
A recent poll conducted by research and insight agency Opinium discovered more than 70% of people believe that rider and pedestrian safety are very important when using an e-scooter. 
The poll, which was conducted on Neuron's behalf, also found that one in four respondents believed that incentives to influence rider behaviour would play a role in promoting more responsible e-scooter usage. 
Neuron says it has developed the Scootsafe Academy in consultation with the Royal Society for the Prevention of Accidents (RoSPA). 
The online training will act as an extension to the popular in-person #ScootSafe events which trained people across Neuron's schemes in Newcastle, Slough and Sunderland in 2021. 
Neuron claims that the online tool is an industry first, stating that the new ScootSafe Academy "will go beyond traditional rider education platforms". 
The Singapore-based firm has created the ScootSafe Academy to target riders who have been temporarily suspended from using an e-scooter.
Neuron says it can send a warning to a rider who has been suspended or reported for unsafe riding, and then send targeted training modules to help them improve. 
Riders will be able to access the online academy through the Neuron App or on the company's website. Any user that views the educational videos and participates in the online quizzes and games will receive up to £5.50 of free credits towards their future rides. 
"Safety is at the heart of everything we do at Neuron, and our new ScootSafe Academy is an exciting new way in which we are using technology to educate our new and existing riders," said Cormac Quinn, Neuron's UK regional manager. 
"We are always innovating to enhance rider safety, and that includes providing our riders with the very best safety education platform so they know how to use our e-scooters in a safe and responsible way."
READ MORE
Subscribe to the Move Electric newsletter
e-CARS
UK charging networks: complete guide to every provider
New Cupra UrbanRebel is a bold EV supermini with 273-mile range
e-BIKES
10 fun things to try on an electric bike
Living with a Gocycle G4: how easy is it to adjust to?
e-MOTORBIKES
Seat Mó eScooter 125 UK review
How to do a CBT on an electric motorbike
Energica unveils new Experia electric tourer motorbike
e-SCOOTERS
Are e-scooters legal in the UK?
Private e-scooter rules 'cannot simply copy' rental regulations
Superpedestrian's European boss on why e-scooters are for everyone
e-WORLD
New Candela P-12 Shuttle to arrive as first electric 'flying' ferry
Pipistrel Velis Electro: meet the first certified electric plane