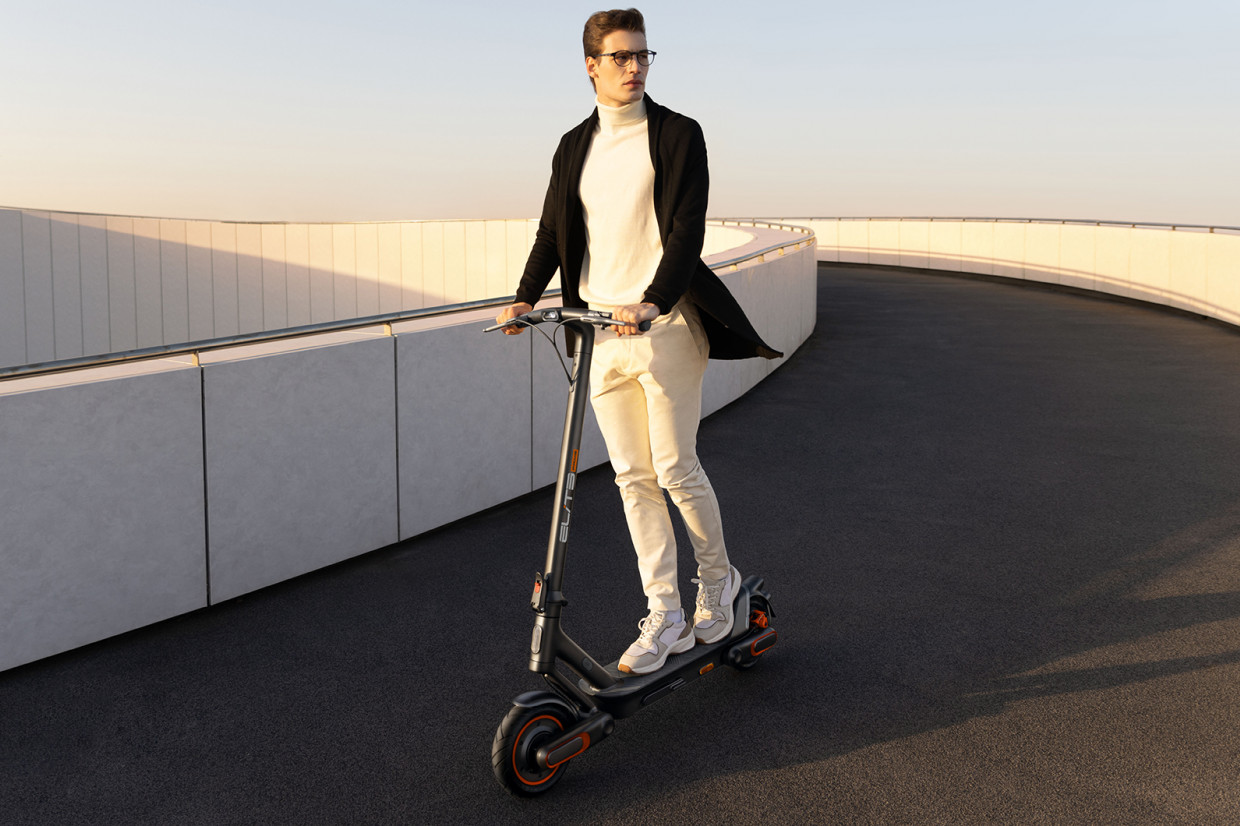 Electric two-wheeled vehicle giant Yadea has launched a new folding, long-distance electric scooter that is said to take inspiration an unlikely source: SUVs. 
Now, that doesn't mean that the ElitePrime is a massive, oversized thing that fills up far more than its fair share of road. Instead, Yadea sits a number of features to make it more robust and practical for everyday use.
The latest e-scooter news in your inbox: get our FREE newsletter
The new Yadea ElitePrime is available on the crowd-funding Indiegogo platform, and is available to buy worldwide, including the UK. The Chinese firm, which also produces electric motorbikes, mopeds and bikes, says that the new machine is aimed as urban commuters.
Before we give more details, a quick reminder on e-scooter legality: while it is perfectly legal to buy a private e-scooter in the UK, it is currently illegal to use them on public roads. For full details, check out our full guide to the legality of e-scooters in the UK.
Yadea says the foldable ElitePrime has "SUV-like" qualities, with a focus on offering a powerful and safe ride, and with high performance "to conquer all road conditions".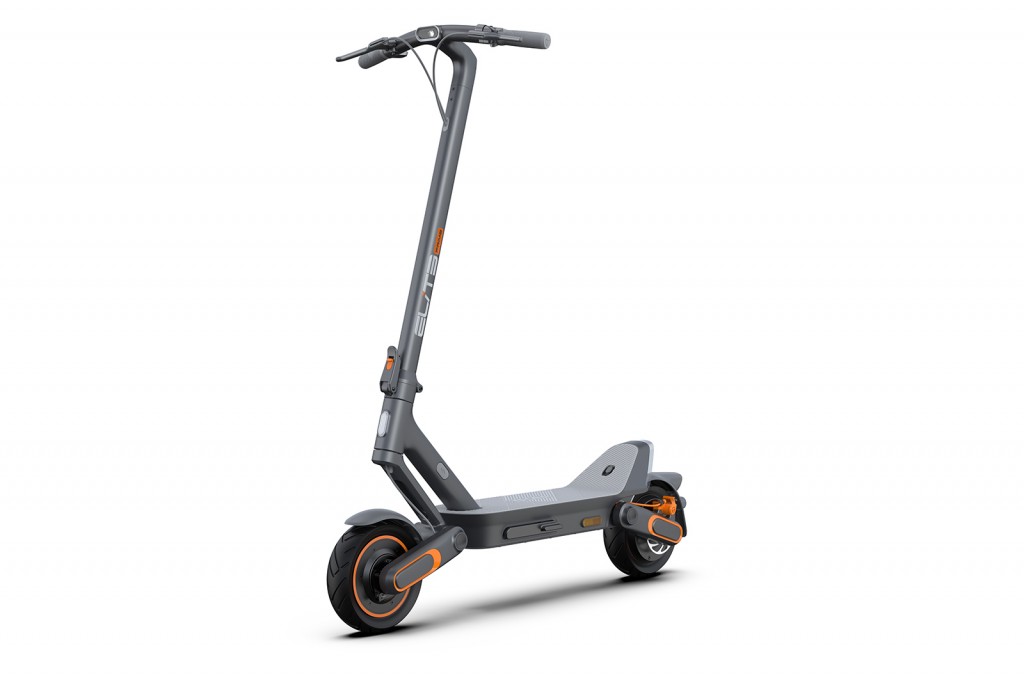 The machine uses an 800W motor that has a peak output of 1500W and 40nm of torque, which results in a top speed of 18.6mph, and means the machine can climb slopes of up to 30 per cent. There is front and rear suspension systems to smooth its ride on bumpy roads, and Yadea claims it front and rear disc brakes mean it can brake within a second for added stability.
The machine has a range of 40 miles from a 678Wh battery, and there's also regenerative braking to keep that topped up when on the move.
The ElitePrime rides on 10in wheels which feature 'self-repairing' technology, and are wider than on other Yadea models to improve stability. In another deign move that Yadea says is SUV-inspired, the ElitePrime has a 24 per cent higher ground clearance than its other models, and a wider footboard.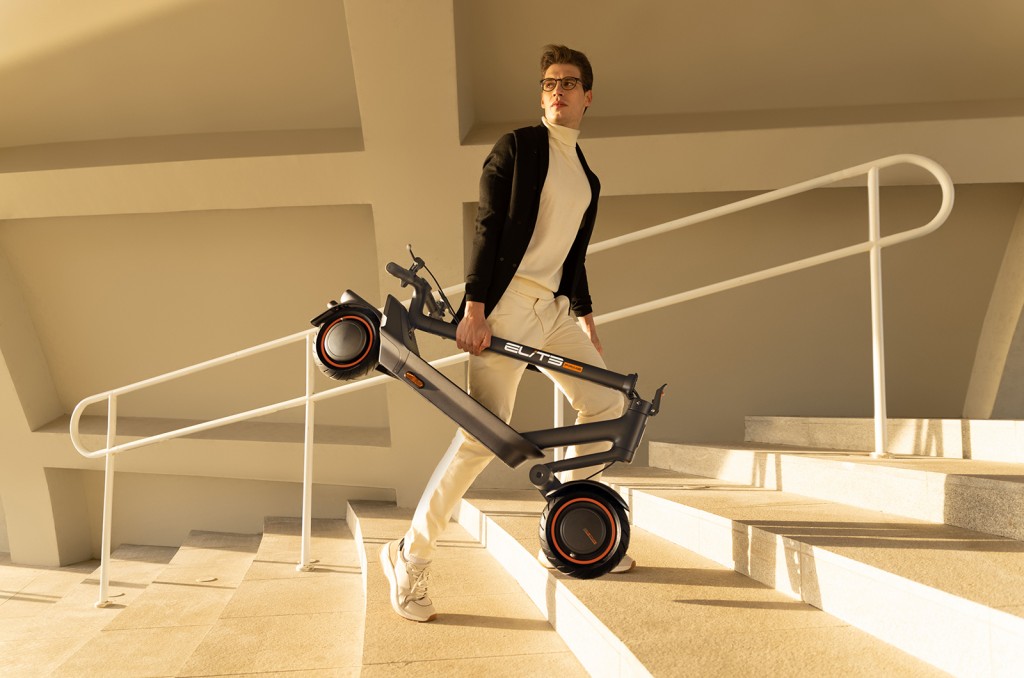 The machine also features front and rear lights and indicators, and an LED display that displays key ride information. It can also be folded for carrying, and is small enough to fit in the boot of a car.
The ElitePrime features a powerful headlight, rear tail light, and turning signals that make it visible to other drivers. The scooter's LED display provides real-time status on everything about your ride, while the user-friendly app, providing real-time updates on parking spots, locking status, and more.
The new machine is available to order on Indiegogo, and is priced at £562 until May 19 due to a 'super early bird' discount. Deliveries are expected to start in May.
READ MORE
Subscribe to the Move Electric newsletter
e-CARS
What is a heat pump and how do they benefit electric cars?
Bold new Volkswagen ID 2all previews sub-£22,000 electric car
e-BIKES
Ten electric bikes we're excited for in 2023
Nine ways to keep your e-bike safe
E-bike theft: how common is it and what can you do to protect your e-bike?
Haibike AllMtn CF 6 e-bike review
e-MOTORBIKES
10 electric motorbike start-ups you should watch out for
Energica e-motorbike to take on all-comers in US racing series
Ducati: How the Italian motorbike brand is gearing up for the electric era
e-SCOOTERS
Planned laws to legalise private e-scooters face delay
Leading e-scooter firms team up on best-practice guide for cities
Ambiguity over e-scooter legality causing 'confusion', says police chief
e-WORLD
Solar panels: 8 ways the sun can power your electric life
First ride: Lunaz Upcycled Electric Vehicle bin lorry
AutoFlight secures huge order for Prosperity 1 eVTOL craft