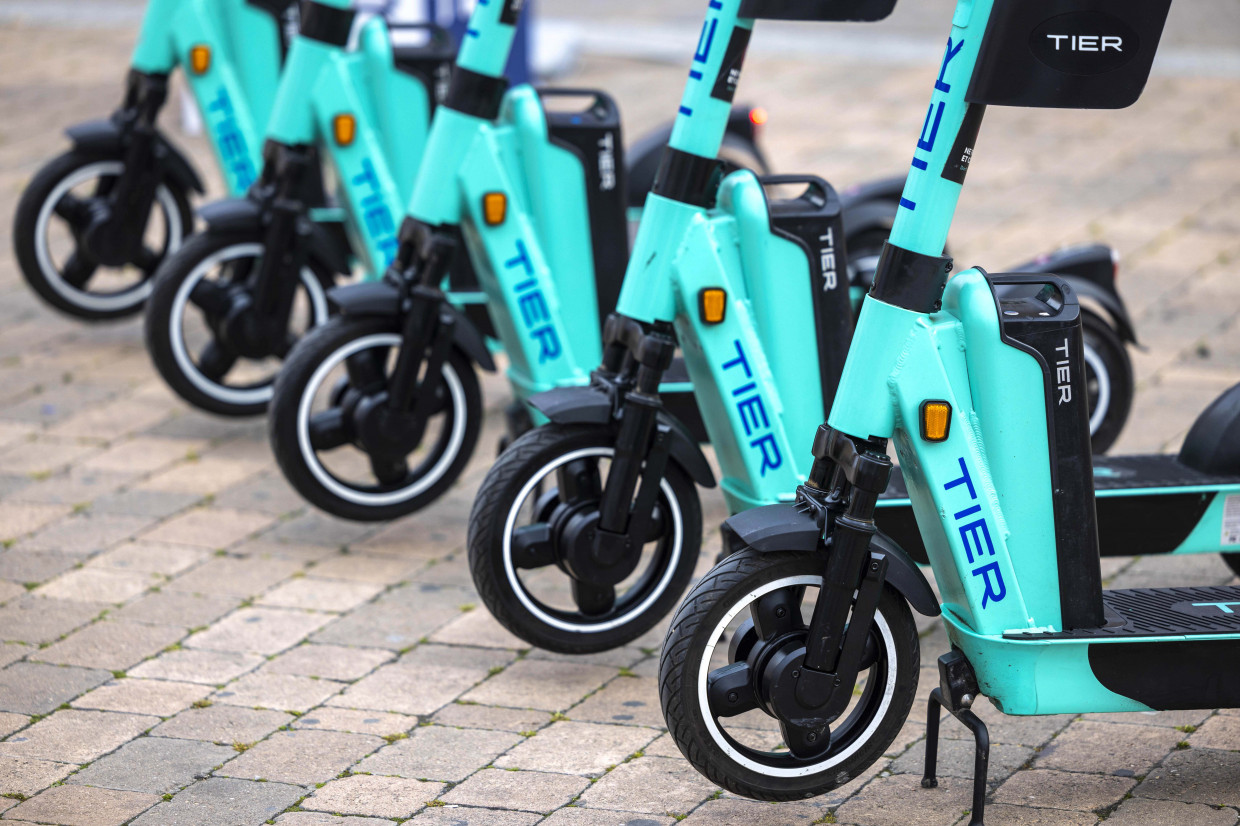 Rental e-scooters are set to be banned from Paris after residents of the French capital voted against the machines in a public referendum today (Sunday April 2).
In a ballot asking Parisians 'for or against self-service scooters in Paris?', an overwhelming 89 per cent voted against keeping the machines – although less than eight per cent of elegible voters took park in the poll.
The latest e-scooter news: get our FREE newsletter
The vote had been called by Anne Hidalgo, the Mayor of Paris, who has been a critic of the shared mobility machines, citing safety concerns and the use of public space. Dott, Lime and Tier currently run dockless rental e-scooter services in the city.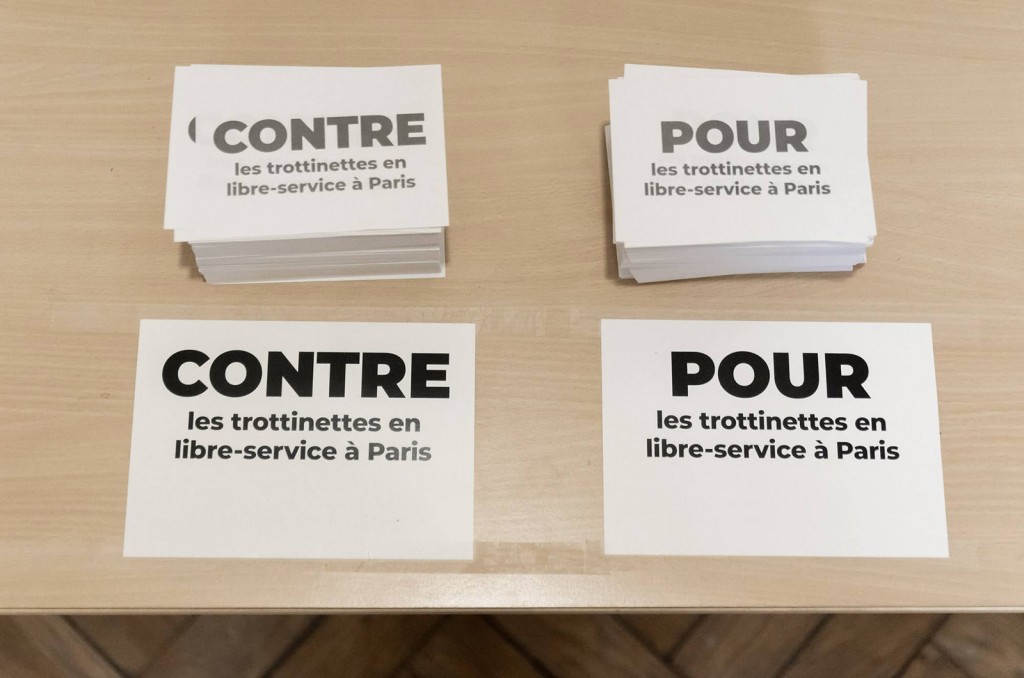 The referendum was a single-issue ballot, with voting taking place at just 21 locations. While 1.3 million Parisians are on the city's electoral list, just 103,084 voted. The vote result is only advisory, so it will ultimately be up to Hidalgo to decide whether to maintain the service.
Paris residents to vote on whether to ban e-scooters
Hidalgo insisted that she would respect the vote results, regardless of turnout, and the AFP has reported she could end the contracts of the three current operators on Auguat 31.
Hidalgo called the vote "a great democratic success for our city", adding: "The Parisians who spoke overwhelmingly spoke out against self-service scooters. Their very clear message now becomes our roadmap. Together with my team, we will follow through on their decision as I promised."
Paris became one of the first major cities in Europe to introduce shared e-scooter services back in 2018, and operators insist they have proven hugely popular. While there were initially problems with the machines, and in 2020 tough new controls were introduced, with just three operators limited to a combined total of 20,000 machines. 
Ahead of the vote, Dott, Lime and Tier had issued a series of proposals for stricter controls on the machines, including age verification, registration plates and new technology to ban prevent pavement riding.
While the rental machines are set to disappear from Paris streets, privately owned e-scooters are legal in France and will still be allowed in the capital. In an interview with Parisian Today in January, Hidalgo said it was "no problem" for Parisians to run private scooters.
It is estimated that around 100,000 journeys are made each day on private e-scooters in Paris.
If it goes ahead with a ban, Paris will become the most high profile city to get ride of the machines – but it wouldn't be the first. Montreal in Canada banned all private and rental e-scooters in 2020, while Copenhagen in Sweden also banned the rental machines in 2020 – before reintroducing them a year later with stricter controls.
What are the rental e-scooter firms saying
In a statement, Tier Mobility said it was "very disappointed" with the vote, adding: "With approximately 93 per cent of citizens not going to the polls, a large majority of Parisians have shown that e-scooters are not an issue.
"With a presence in more than 560 cities and communities in 31 countries, we know that the decision of Paris goes against the global trend, which sees countries and cities around the world embracing low carbon micro-mobility.
Moving away from shared e-scooters also means that Paris is isolating itself from the rest of the world with major capitals like Washington, Madrid, Rome, London, Berlin or Vienna that are all implementing policies supporting e-scooters as ways to reduce unnecessary car usage."
Tier added that it "remains available" to work with Paris authorities on new regulations that could boost the uptake of micro-mobility.
Dott CEO Maxim Romain tweeted: "It is sad for our users and employees who worked hard these past four years to offer daily our service. We will keep offering our e-bike service and hope to build stronger collaboration with the city of Paris."
What is the situation in the UK?
The only e-scooters that are currently legal to use on public roads in the UK are shared rental machines that are part of government-approved trial schemes, which began in 2020. The cities and regions that those schemes are run in can set their own rules.
Notably, the rules for the UK trial schemes were set in response to early issues in cities such as Paris that allowed the machines several years earlier, and helped to address some of the early issues.
Are e-scooters legal in the UK? Move Electric's full guide
The longer-term picture in the UK remains uncertain, with government plans to legalise e-scooters and other light electric vehicles on hold and unlikely to be put to parliament before the next General Election.
French government tightens e-scooter rules – but wants to keep them on the streets
The vote comes just days after the national French Transport Ministry unveiled a raft of measures to regulate the use of e-scooters in the country, including raising the minimum rider age from 12 to 14, requiring licence plates and increasing fines for dangerous behaviour.
Launching the plan, French transport minister Clémont Beaune said that the regulations had been developed "to take the heat out of the debate" on new forms of micro mobility. He added that 'difficulties' in the introduction of the machines did not justify "abandoning a service that supports freedom".
Beaune also criticised the Paris referendum for not giving voters the choice of allowing rental e-scooter services to continue, but with tougher rules in place.
READ MORE
Subscribe to the Move Electric newsletter
e-CARS
What is a heat pump and how do they benefit electric cars?
Bold new Volkswagen ID 2all previews sub-£22,000 electric car
e-BIKES
Ten electric bikes we're excited for in 2023
Nine ways to keep your e-bike safe
E-bike theft: how common is it and what can you do to protect your e-bike?
Haibike AllMtn CF 6 e-bike review
e-MOTORBIKES
10 electric motorbike start-ups you should watch out for
Energica e-motorbike to take on all-comers in US racing series
Ducati: How the Italian motorbike brand is gearing up for the electric era
e-SCOOTERS
Planned laws to legalise private e-scooters face delay
Leading e-scooter firms team up on best-practice guide for cities
Ambiguity over e-scooter legality causing 'confusion', says police chief
e-WORLD
Solar panels: 8 ways the sun can power your electric life
First ride: Lunaz Upcycled Electric Vehicle bin lorry
AutoFlight secures huge order for Prosperity 1 eVTOL craft