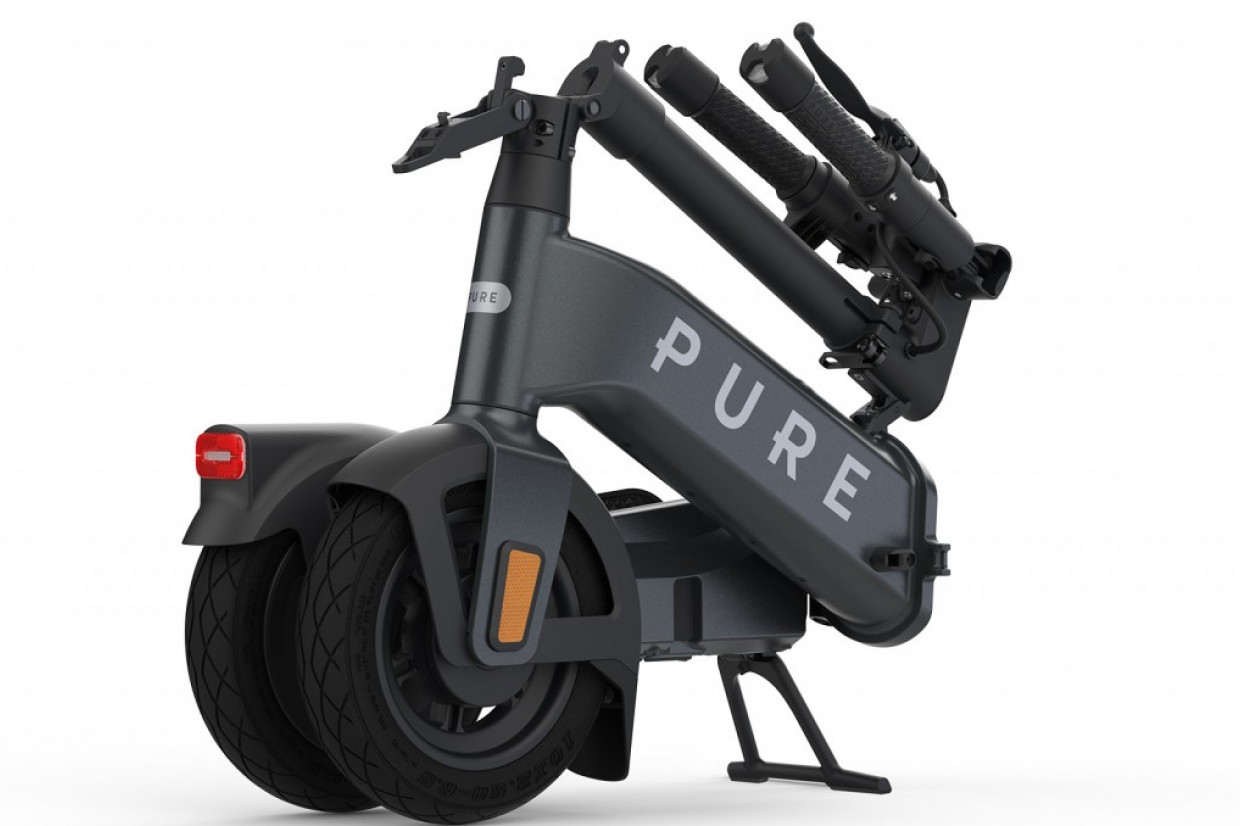 Sam Bernard, Chief Technology Officer at Pure Electric, claims to have reinvented the e-scooter with his team's latest designs, the Pure Advance and Pure Advance Flex.
The former global product director and head of research at Dyson joined Pure Electric almost two years ago, in 2020, and has spent that time leading a team of engineers developing the firm's newest e-scooters, which are described as a ground-up redesign of the increasingly popular form of e-mobility.
He's punchy in his assessment of what's gone before - "essentially a kid's toy with a battery and electric motor strapped on top" - and genuinely excited by the prospects for the firm's future. Here he explains some of the lessons learnt while developing the Pure Advance models over the past 24 months:
Pure Electric Pure Advance e-scooter first ride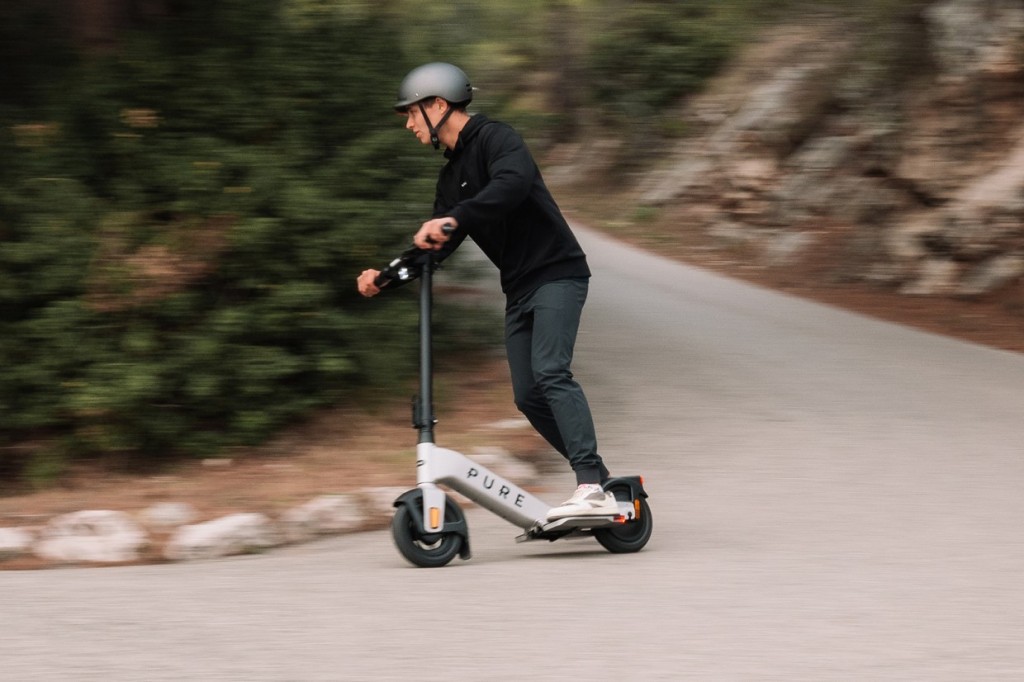 If it's all going wrong, start again 
"The Pure Advance models took two years to develop, but the reality is that after the first six months we just had to stop what we were doing, scrap the direction we were taking and start again," says Bernard. "We were trying tall sorts of things with motor positioning, many of them entirely logical from an engineering point of view, but fraught with issues of risking the rear wheel spinning or the front wheel lifting."
China, China or China
"It would have been almost impossible not to manufacture in China, because that's where all the experience and expertise for e-scooters is," says Bernard. "It added complication, as we would develop ideas in Bristol, where we are based, and then have to convey them and wait for development scooters to be delivered, but we needed their expertise. That might change in time, but today it's a fact of life."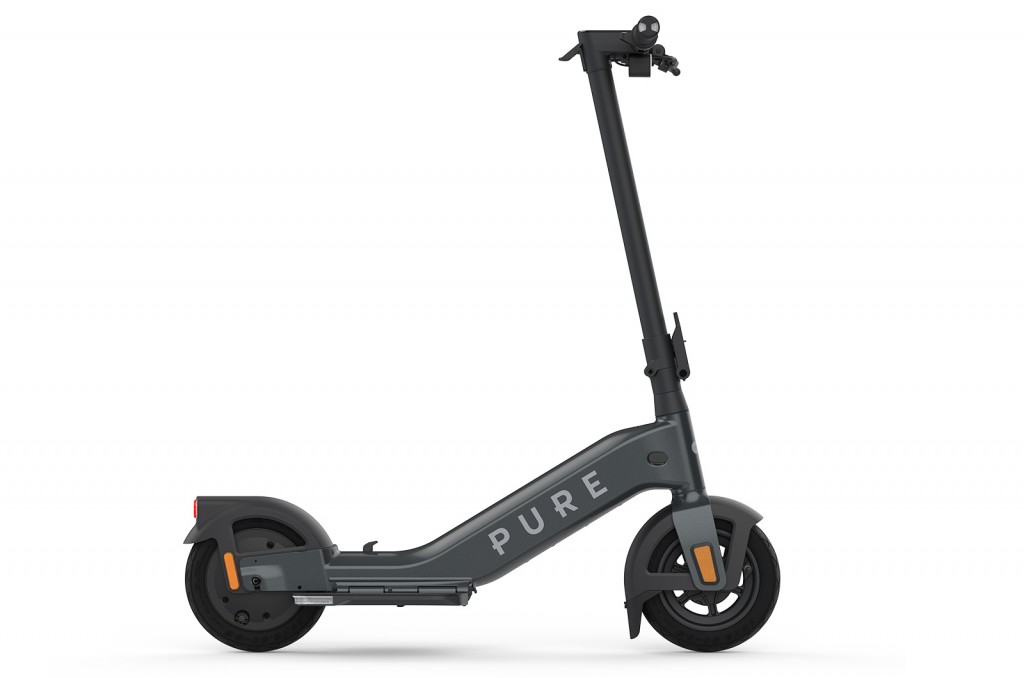 Experts are rarely expert at everything
Bernard freely admits the Chinese connection was "a headache" for the geographical complexity it added. But he is also quick to highlight that the Chinese team couldn't deliver on everything his UK-based team demanded. "I would say that all of the significant issues we discovered in the development phases were highlighted by our processes - quality control in China is just not to the same standard."
Pure Electric launches two new machines that 'reinvent' the e-scooter
Testing e-scooters in the UK is a pain
With UK legislation to legalise e-scooters still being drawn up, Bernard and his team were restricted in where they could do their testing. The answer came in the form of a former airfield in Bristol. Which the team would hire in order to put the Pure Advance through its paces. As a side note they have only had one puncture to date, which cost "about £3.50" to fix thanks to the tubeless design.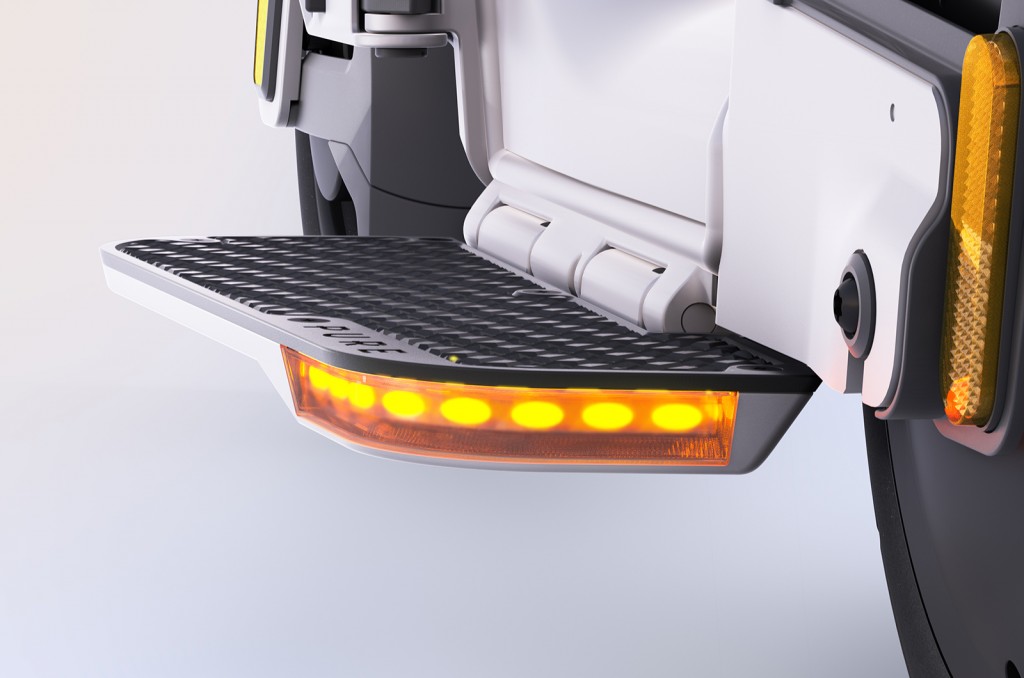 Don't reinvent the wheel
Or, in the case of the Pure Advance Flex, don't reinvent the folding mechanisms (or at least the concepts behind them. "We have people from Brompton in the team, so who do you think I turned to when we started working on the Flex?" laughs Bernard. "Actually, I wanted our scooter to be more intuitive to fold than a Brompton, and I think we've achieved that."
Pure Air Pro LR e-scooter review
The environmental cost is a priority
All transport comes at an environmental cost, but not all manufacturers acknowledge it. No so at Pure Electric. Bernard recalls that one of the first things he did when he started at the firm was commission a whole life audit of its products, and as a result the Pure Advance's frame and ancillaries are manufactured from entirely recyclable parts (chiefly aluminium).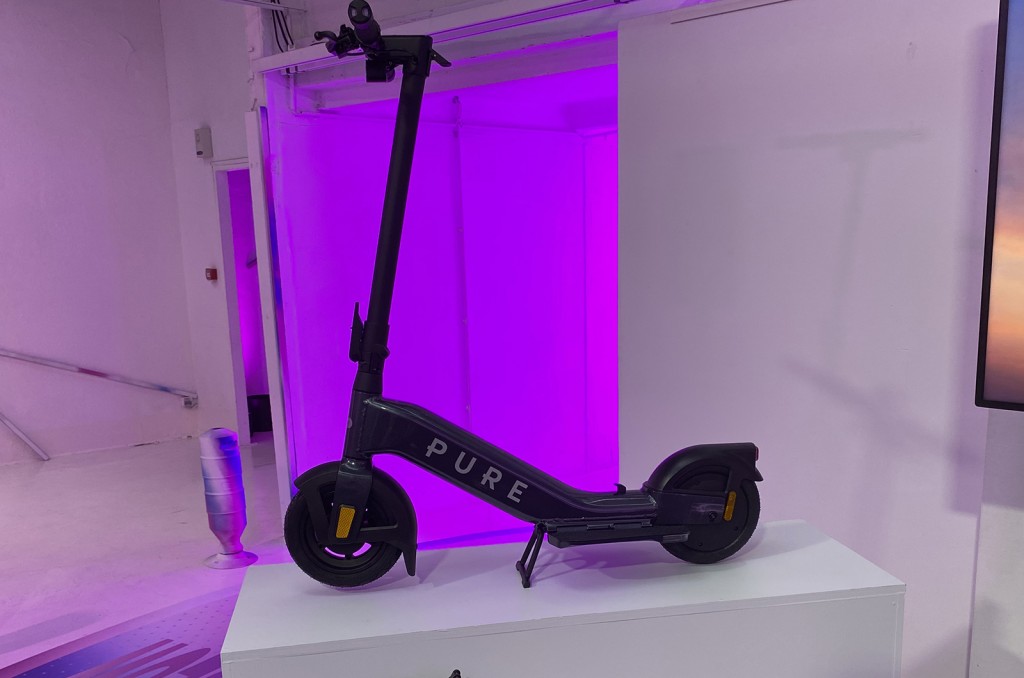 The battery, meanwhile, is produced to automotive cell standards, in the belief that when they need recycling the infrastructure will have developed.
The best will get better
Bernard is super-proud of his team's work, but he readily admits that the pace of development, especially round batteries, means there's more to come from e-scooters. For instance, he admits the Flex model is sold with a maximum range of 25 miles (as opposed to the higher range Advance's 31) in order to keep costs and weight down.
"We wanted it to weigh 16kg, the same as the Advance, and have the same capabilities, but we didn't have the same space," says Bernard. "The answer was to put a higher spec battery in, but of course that adds cost. In time we'll see advances, though."
READ MORE
Subscribe to the Move Electric newsletter
e-CARS
Video: Can the National Grid cope with a surge in electric vehicles?
e-BIKES
What to look for when buying an e-bike: Move Electric's top tips
The rise of Volt Bikes: 'when we launched, people thought we were mad'
e-MOTORBIKES
Maeving RM1 electric motorbike review
Q&A: Zapp founder on why electric mopeds are the future
Government plans 2035 ban on new non-zero emission motorbike sales
e-SCOOTERS
Tier to upgrade e-scooter fleet with a smart 'Parrot'
Q&A: Neuron Mobility's UK boss on e-scooters, safety and helmet selfies
e-WORLD
Polestar to supply battery tech to electric boat firm Candela
Engineering giant ABB working on electric Dover-Calais ferry