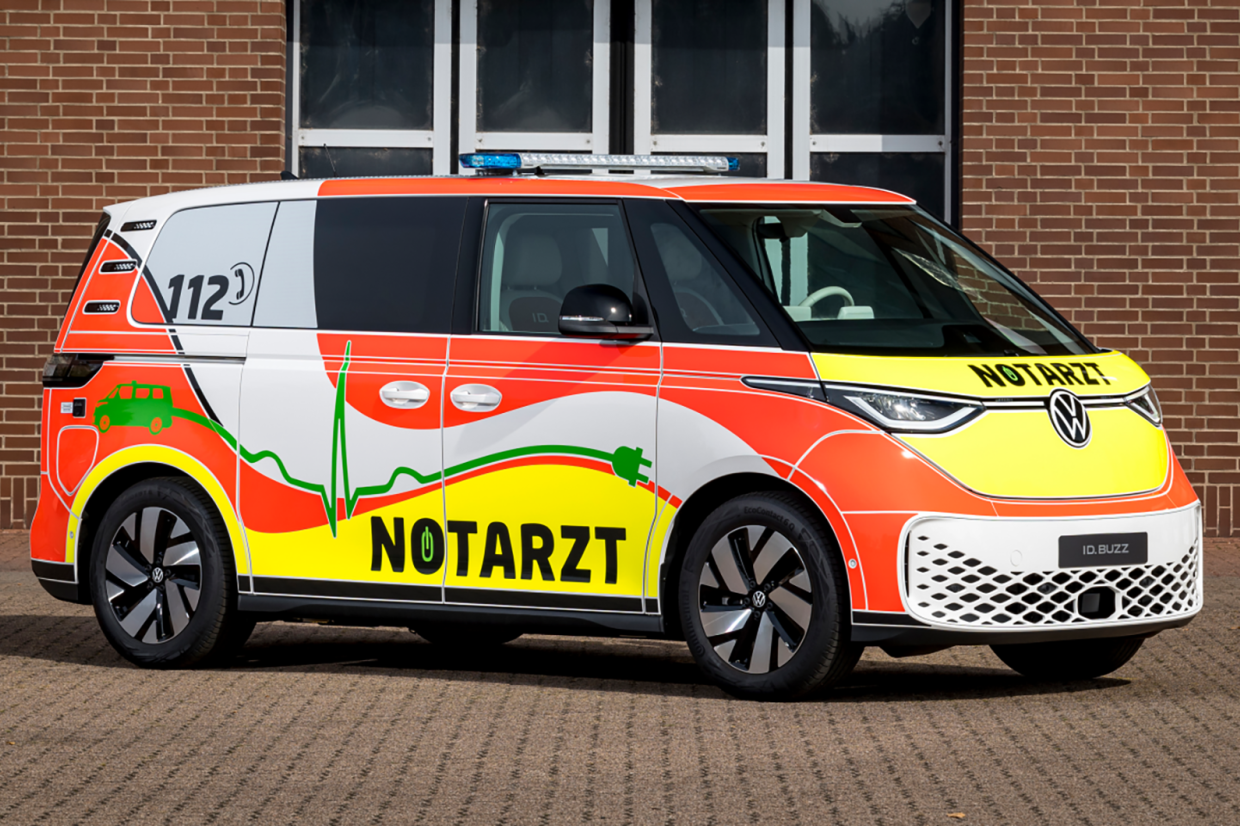 Volkswagen has revealed several new commercial vehicle concepts based on the retro-styled ID Buzz MPV – including an emergency vehicle for use by paramedics.
The long-awaited electric machine, which takes styling and design cues from the fabled T2 Transporter, recently launched in passenger and commercial van form. But the machine's flat floor and stretched wheelbase means that there are plenty of possibilities for custom versions – and that's just what Volkswagen is showing off at the IAA Transportation show in Germany.
Find out what's causing a buzz in the e-mobility world with our FREE newsletter
The paramedic's car reworking of the ID Buzz has been developed by German superstructure manufacturer Bösenberg. It's based on the ID Buzz Cargo van and gains a special emergency vehicle livery and blue lights on the roof that are powered by their own battery system. 
Volkswagen ID Buzz: Move Electric's first drive
The interior features room for three people, with the cargo space converted into a workplace for a paramedic, complete with key medical equipment. That's housed in a modular concept, so that the installation requires minimal changes from a regular ID Buzz.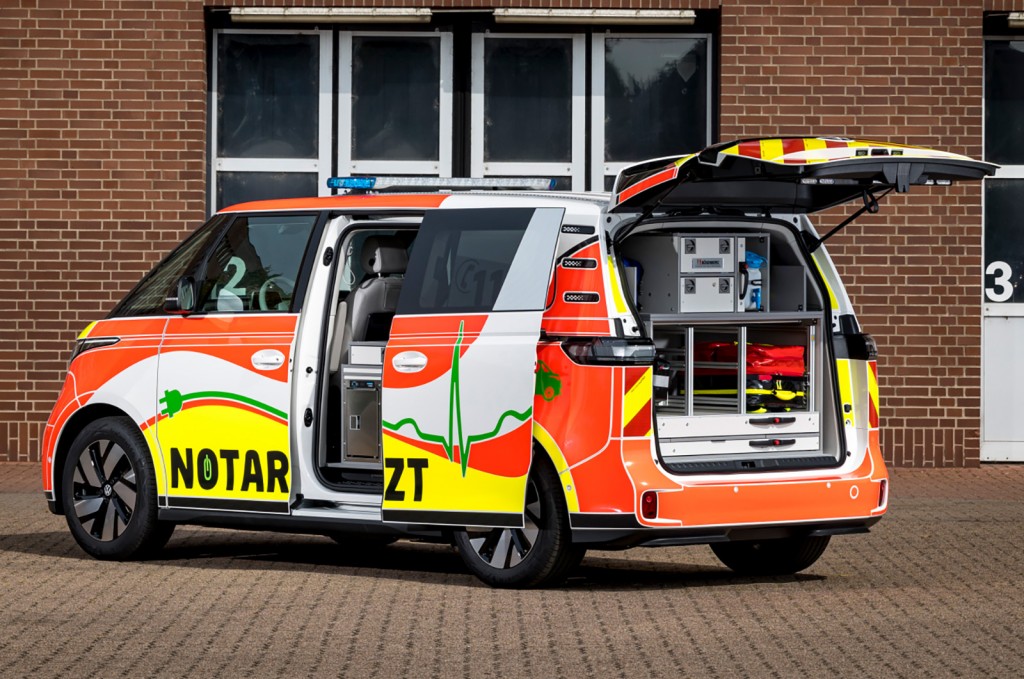 Volkswagen's Commercial Vehicle arm has shown off other variants of the ID Buzz that have been developed by partner firms. Dutch firm Snoeks has created an ID Buzz Flex-Cab, which effectively is an electric version of the popular Transporter-based Caravelle.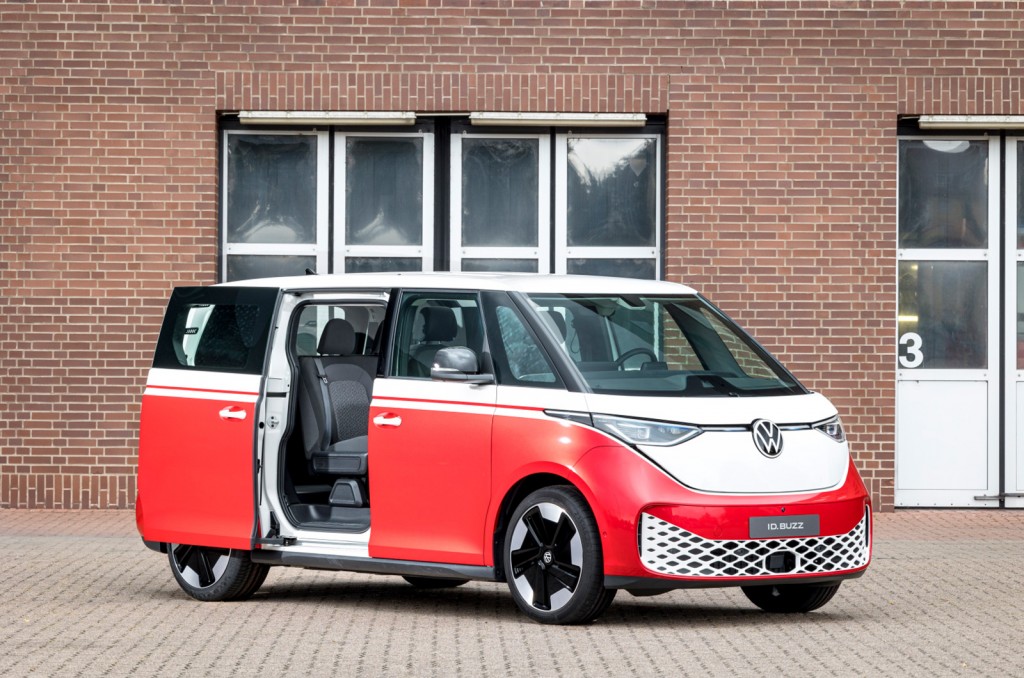 It's a five-seater, with a three-person bench seat in the back that can be positioned in two lengthways positions – offering standard and extra legroom – or completely folded using electronic controls. That means it could be uses as a luxury shuttle, minibus or for people involved in manual trades.
Wukaro has developed the first refrigerated vehicle version of the ID Buzz, which is intended for last-mile city centre deliveries. It's fitted with a 230V low-profile cooling unit on the roof that's powered by four lithium-ion batteries that each has 100Ah of nominal charge. The four batteries are housed within the wheel arches to save space, and allow the refrigeration unit to run independently for up to eight hours. It has a payload of 390kg.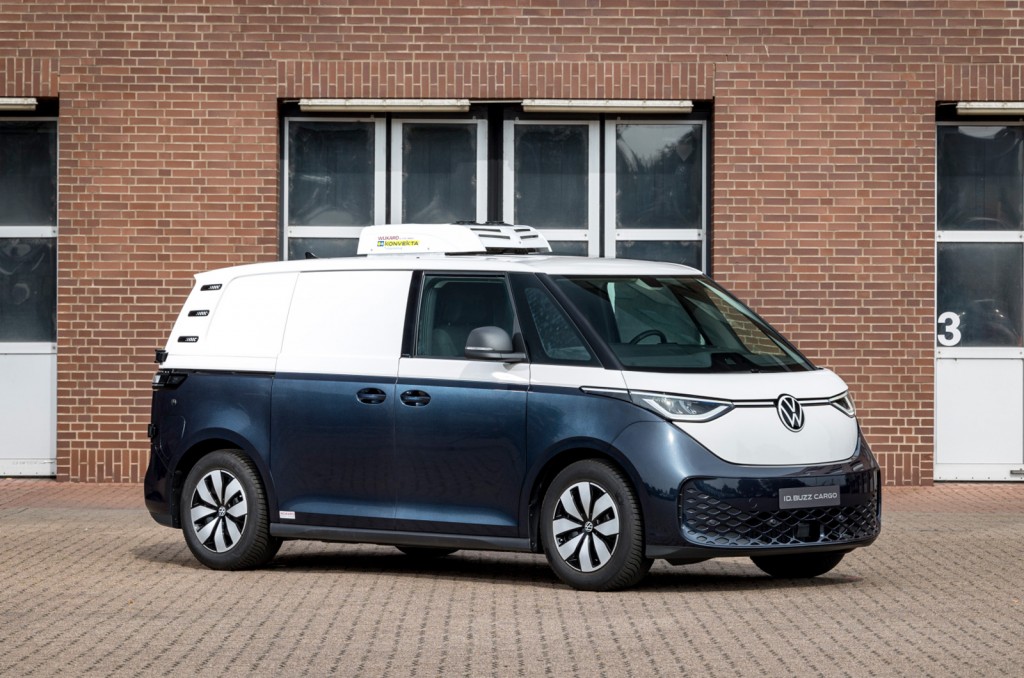 Veth Automotive has added a box body to turn the machine into a van with six cubic metres of cargo space. Effectively, it's removed the standard back of the machine and fitted a cube section, allowing for a payload of up to 680kg. The sides and back can be fitted with conventional or sliding doors, or roll-up shutters.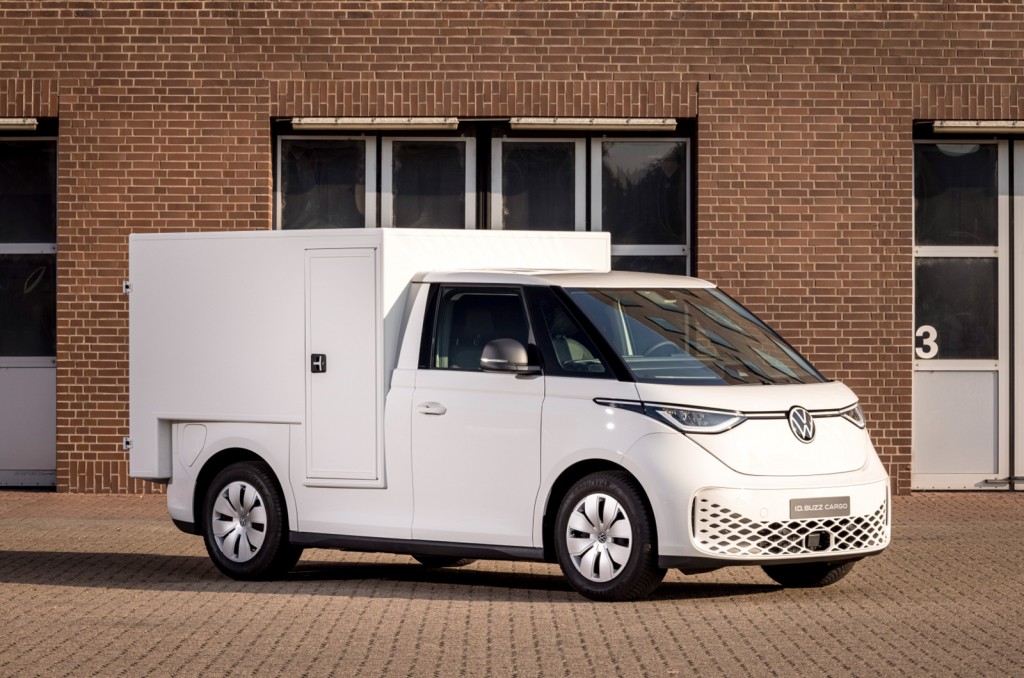 Meanwhile, the ID Buzz has also been turned into a Miele Servicevan by CS/Wurth. That model has been fitted with a range of bespoke shelving for use by the appliance manufacturer's support staff, and includes room for materials, spare parts and tools. There's also a new centre console with a built-in folding table that can serve as a workplace for the driver.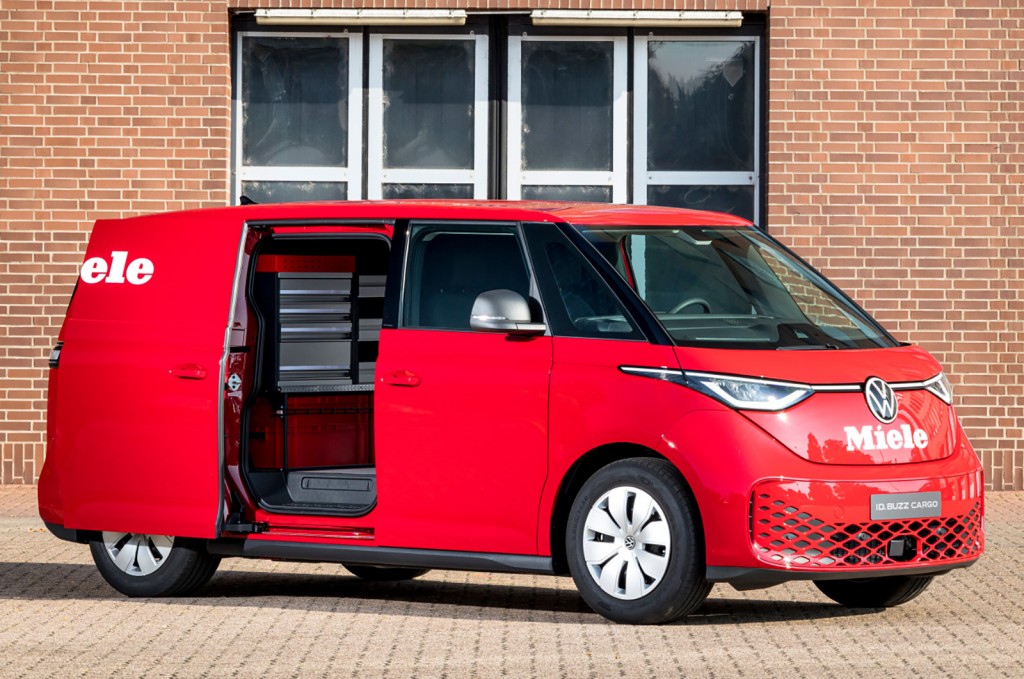 READ MORE
Subscribe to the Move Electric newsletter
e-CARS
Video: Can the National Grid cope with a surge in electric vehicles?
e-BIKES
What to look for when buying an e-bike: Move Electric's top tipsx
The rise of Volt Bikes: 'when we launched, people thought we were mad'
e-MOTORBIKES
Maeving RM1 electric motorbike review
Q&A: Zapp founder on why electric mopeds are the future
Government plans 2035 ban on new non-zero emission motorbike sales
e-SCOOTERS
Tier to upgrade e-scooter fleet with a smart 'Parrot'
Q&A: Neuron Mobility's UK boss on e-scooters, safety and helmet selfies
e-WORLD
Polestar to supply battery tech to electric boat firm Candela
Engineering giant ABB working on electric Dover-Calais ferry