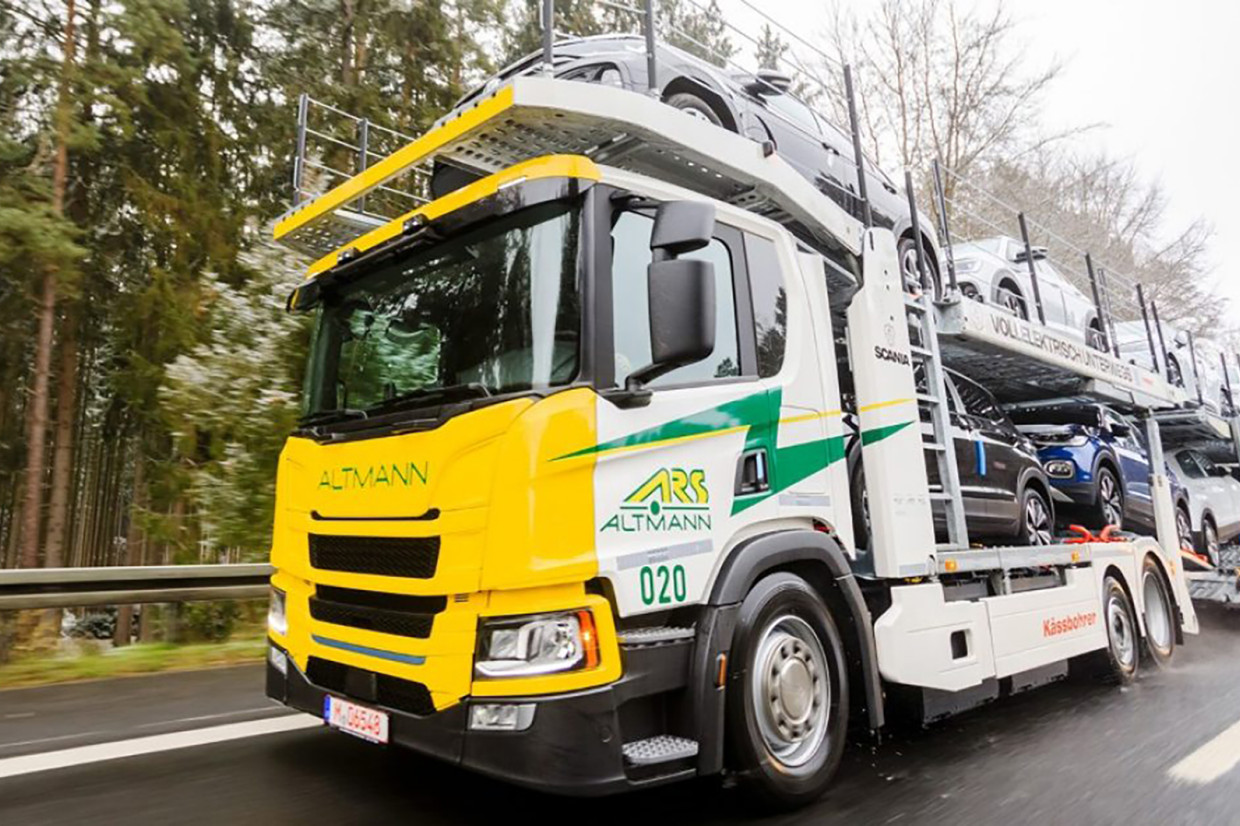 One of the slightly awkward bits about buying an electric car is that the final step in its journey to your driveway might well involved being carried on the big of a big, heavy diesel transporter. But Scania has now produced a cleaner, greener solution: an electric car transporter.
Just to avoid confusion, it's a battery electric transporter for cars, rather than a special transporter just for battery electric cars. But you can, of course, transporter. electric cars on an electric car transporter. Got that? Good.
The first battery-electric car transporter has been developed by truck giant Scania, and has just been put into action by German logistics specialist ARS Altmann Automobillogistik. The machine features a Scania P25 truck, which featured a 230kWh battery, fitted with a Kässbohrer body and trailer designed for easy loading and unloading of cars.
Move Electric's FREE newsletter: it's a truckload of EV news in your inbox
The machine can carry up to eight cars – obviously the cars in question don't have to be electric – and the battery can charge at speeds of up to 130kWh, so it can be fully topped up in less than 90 minutes. That means that the machine can be plugged in while the cars are loaded or unloaded from it, so it won't take any longer than a regular vehicle. Go on, try filling a transporter up with diesel while unloading cars from it at the same time…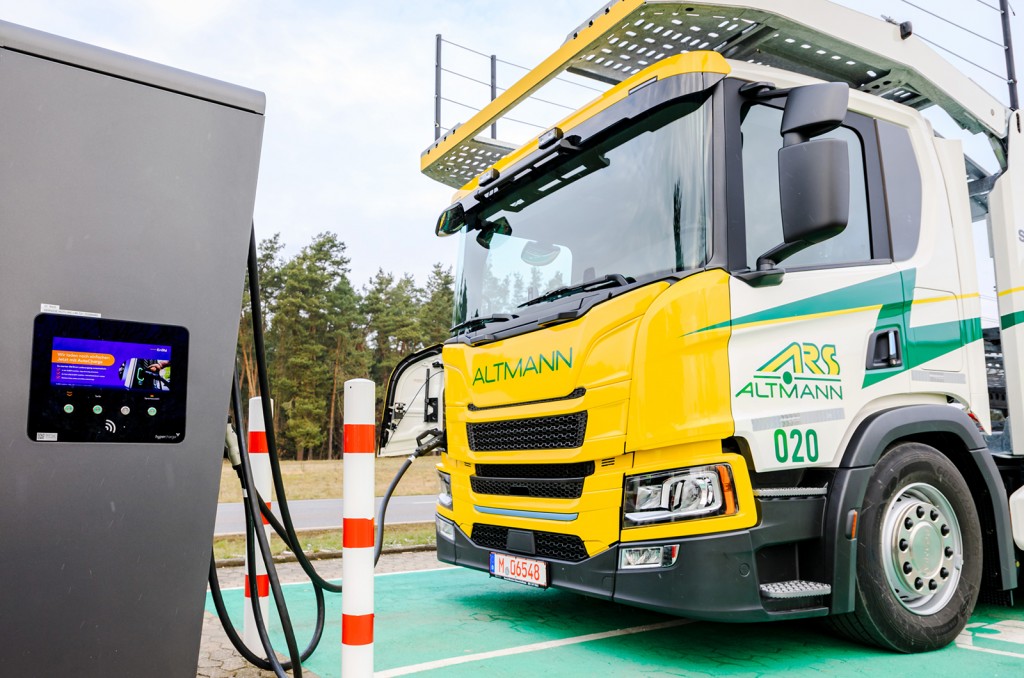 Now, this is just one truck for now: ARS Altmann currently runs a fleet of around 650 vehicles, so there's some way to go yet. But the firm is investing in electric technology: it claims to have installed enough solar panels on its roof to power several electric trucks.
First drive: we sample Scania's battery electric truck
ARS Altmann's purchase of the electric transporter was aided by funding from a grant from Germany's Federal Ministry for Digital Affairs and Transport, as part of a wider project to reduce the emissions of commercial vehicles.
READ MORE
Subscribe to the Move Electric newsletter
e-CARS
What is a heat pump and how do they benefit electric cars?
Bold new Volkswagen ID 2all previews sub-£22,000 electric car
e-BIKES
Ten electric bikes we're excited for in 2023
Nine ways to keep your e-bike safe
E-bike theft: how common is it and what can you do to protect your e-bike?
Haibike AllMtn CF 6 e-bike review
e-MOTORBIKES
10 electric motorbike start-ups you should watch out for
Energica e-motorbike to take on all-comers in US racing series
Ducati: How the Italian motorbike brand is gearing up for the electric era
e-SCOOTERS
Planned laws to legalise private e-scooters face delay
Leading e-scooter firms team up on best-practice guide for cities
Ambiguity over e-scooter legality causing 'confusion', says police chief
e-WORLD
Solar panels: 8 ways the sun can power your electric life
First ride: Lunaz Upcycled Electric Vehicle bin lorry
AutoFlight secures huge order for Prosperity 1 eVTOL craft