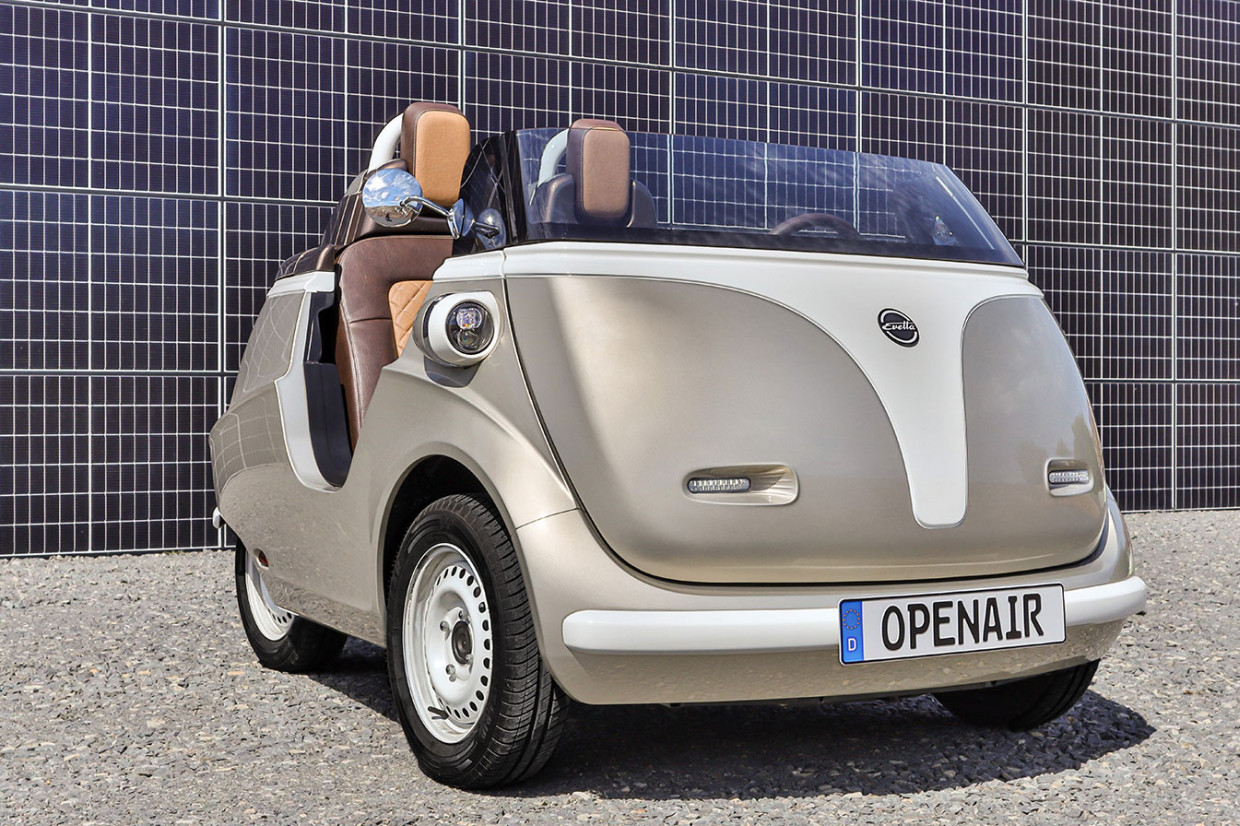 Looking for a retro-styled, convertible micro-electric car? Electric vehicle manufacturer Electricbrands might just have the answer.
Meet the Evatta Openair, a drop-top version of the firm's forthcoming Evetta microcar, a tiny EV inspired by the 1950s Isetta bubble car.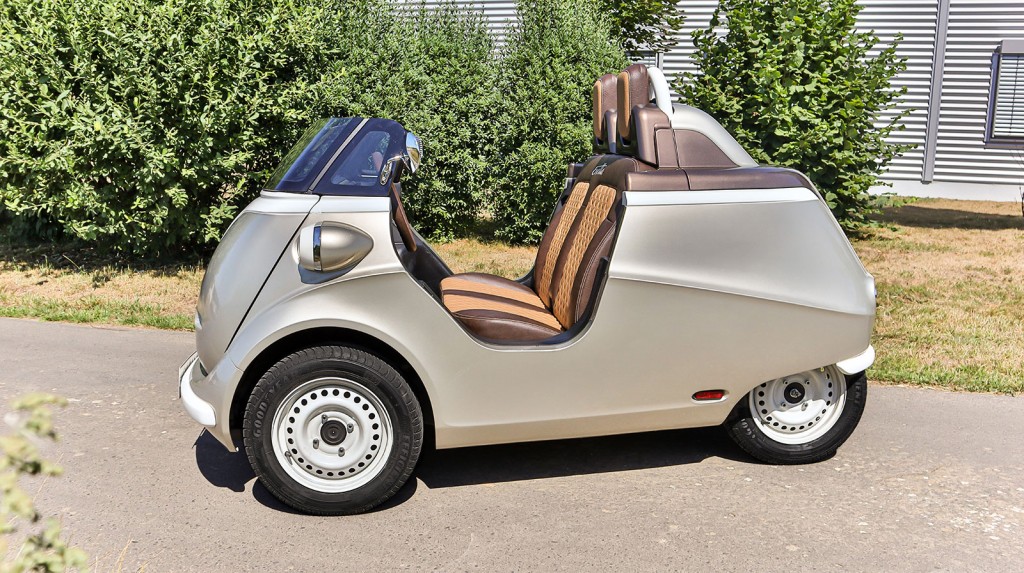 Electricbrands recently took over German-based firm Artega that had been developing the Isetta-based micr-electric car. 
Previously known as the Karo, the tiny Evetta EV is 2.5 metres long and 1.5 metres wide, with the car almost identical in size to the original car from the 1950s. 
Now the firm has confirmed that convertible and cargo variants of the Evetta will join the model range.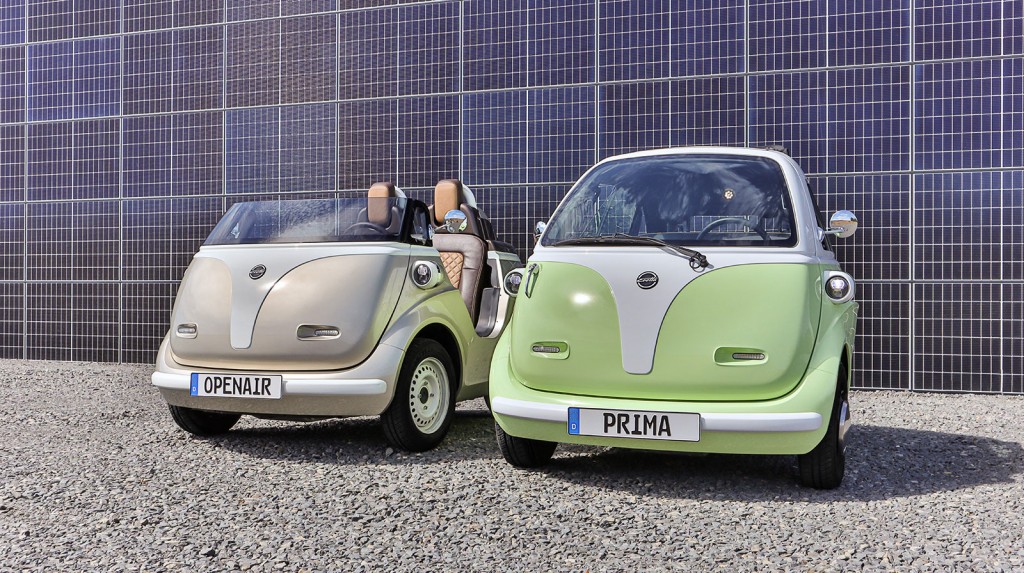 The convertible Evetta Openair is equipped with an 18kWh battery - a slightly bigger unit than the one used in the standard car. 
Electricbrands claims its new drop-top EV has a range of 200km (124 miles) and a top speed of 90km/h (55mph). 
Like its hard-top sibling - and the Bubble Car the Evetta is inspired by - the new Openair has a front opening door. 
New Freze Froggy EV Beachster is an ultra-cute and gloriously odd EV convertible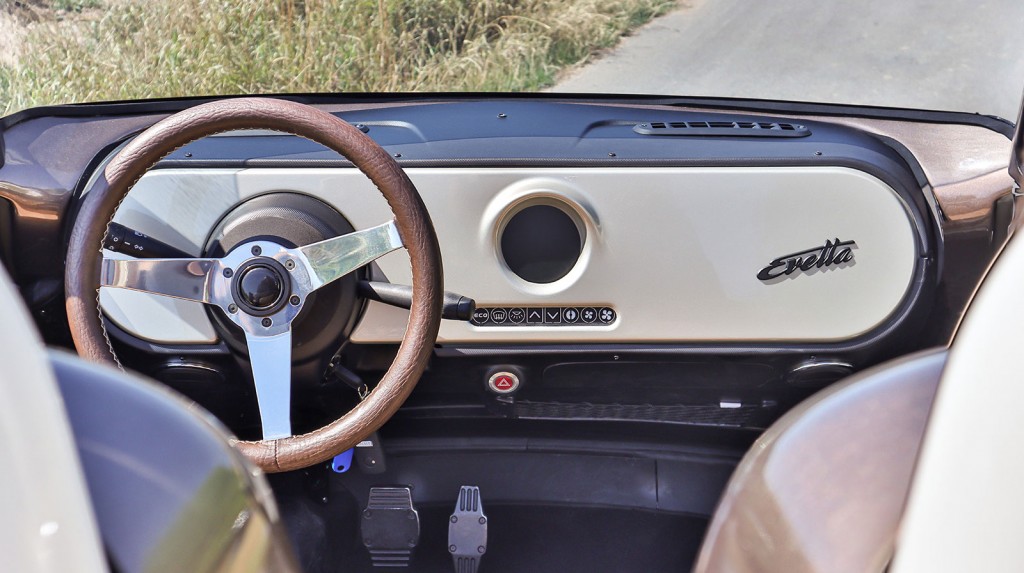 The soft top roof of the Evetta Openair can be completely removed, with drivers able to operate using a smartphone app. 
The Evetta Openair First Edition is limited to 999 units and is available to pre-order now.
"We are really proud of our Evetta. It looks good, is space-saving in the city, efficient and sustainable," said Electricbrands CEO, Martin Henne.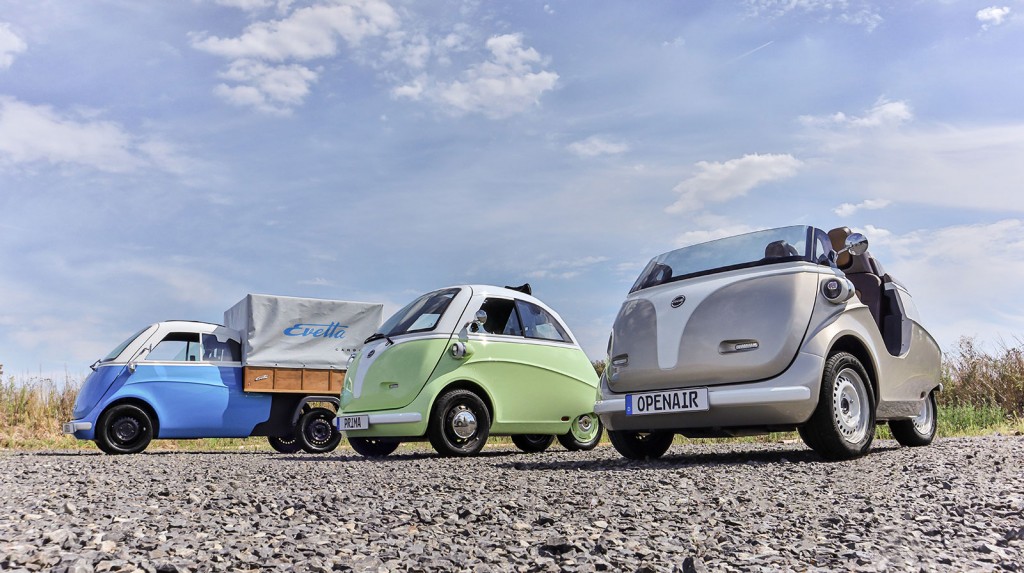 "We are happy that we can already introduce two new versions of the Evetta. It is fun to continue developing this attractive and, at the same time, sustainable light vehicle. We are sure that our two new models will also find their fans, just like our original."
First deliveries of the Openair are expected for the middle of 2023. 
READ MORE
Subscribe to the Move Electric newsletter
e-CARS
UK charging networks: complete guide to every provider
New Cupra UrbanRebel is a bold EV supermini with 273-mile range
e-BIKES
10 fun things to try on an electric bike
Living with a Gocycle G4: how easy is it to adjust to?
e-MOTORBIKES
Seat Mó eScooter 125 UK review
How to do a CBT on an electric motorbike
Energica unveils new Experia electric tourer motorbike
e-SCOOTERS
Are e-scooters legal in the UK?
Private e-scooter rules 'cannot simply copy' rental regulations
Superpedestrian's European boss on why e-scooters are for everyone
e-WORLD
New Candela P-12 Shuttle to arrive as first electric 'flying' ferry
Pipistrel Velis Electro: meet the first certified electric plane