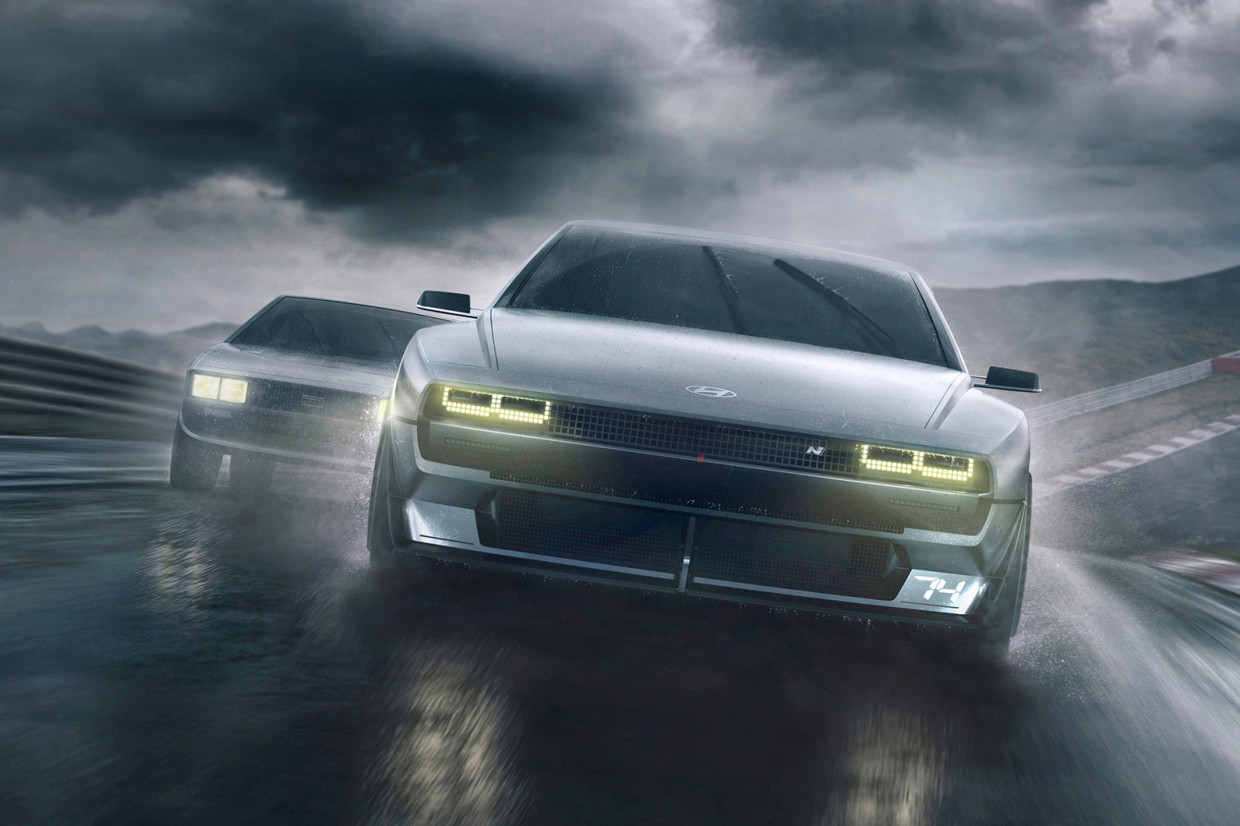 There's plenty of debate about the merits of electric vs hydrogen powertrains, but Hyundai thinks there's a place for both – in the same car. And not just any car, but a retro-styled futuristic performance concept.
That machine is the wild Hyundai N Vision 74, one of two 'rolling lab' performance concepts the Korean firm's N division has just revealed. You can read about the Hyundai RN22e by clicking the link.
The Hyundai N Vision 74 is the firm's attempt to showcase how hydrogen-electric fuel cell power could be used for performance cars.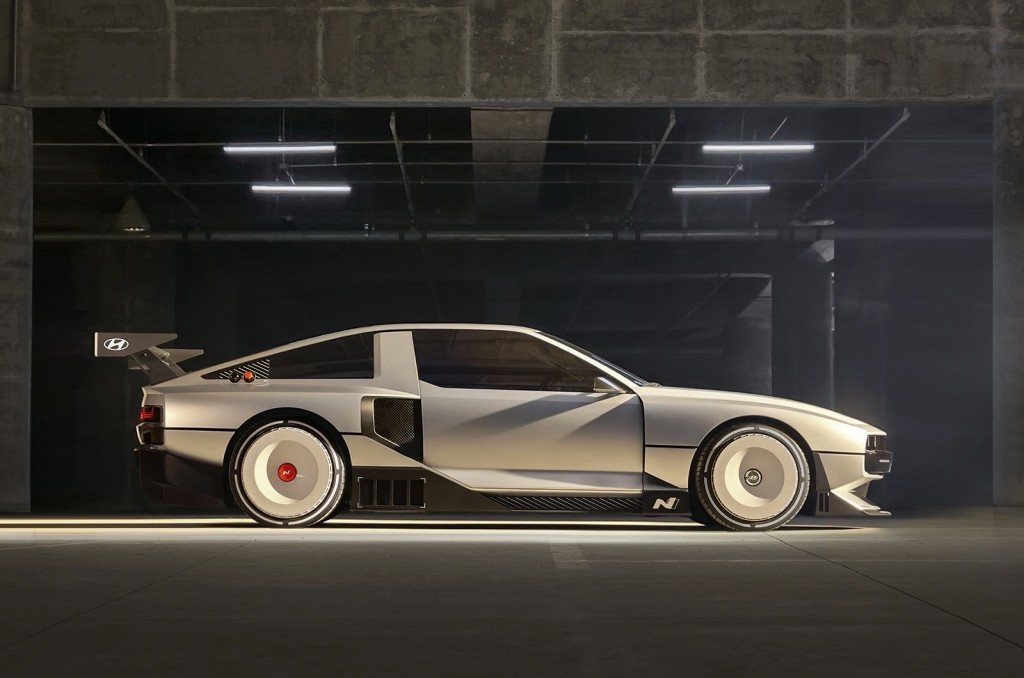 The machine has two inspirations. The first is the Hyundai N 2025 Vision Gran Turismo concept that was unveiled in 2015, which helped inspire the powertrain. The second is the 1970s Giorgetto Giugiaro-designed Hyundai Pony Coupe concept, which influenced the car's retro-futuristic styling.
The new concept retains the basic styling and unique B pillar from the Pony Coupe, but features a number of futuristic elements such as parametric pixel lighting. The N Vision 74 is 4952mm long, 1995mm wide and 1331mm tall, with a wheelbase of 2905mm.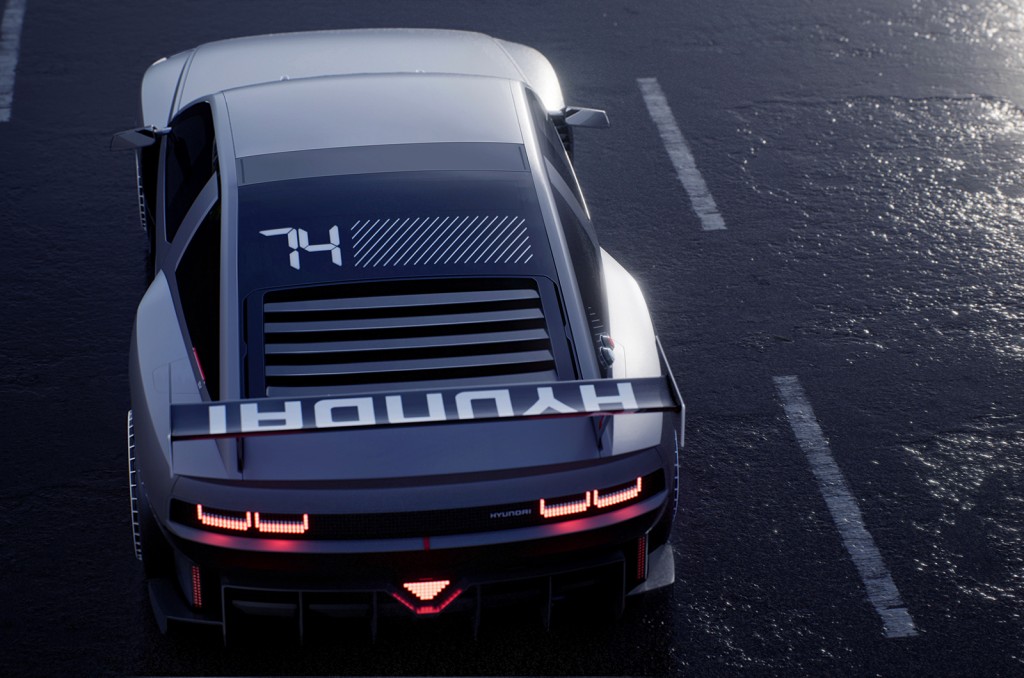 Most importantly, the concept is designed to showcase Hyundai's most potential hydrogen  FCEV powertrain. It uses what Hyundai calls a 'hybrid' structure combining a battery-electric and FCEV system, which are both based at the rear of the machine. The total power output is 500kW, with 664lb ft of torque, a top speed of 155mph and a range of more than 373 miles.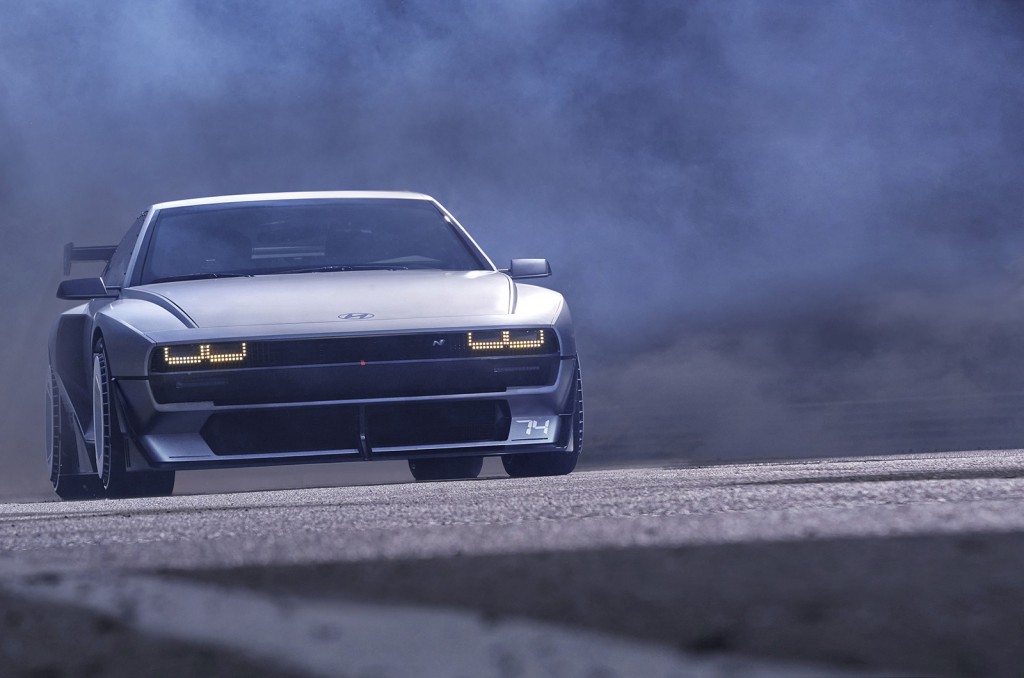 The battery electric powertrain uses a 62.4kWh battery that runs at 800V to allow for fast charging, while the FCEV system has a 4.2kg tank and an 85kW fuel cell.
By combining the two power sources, Hyundai claims improved fuel efficiency and the ability to adjust the driving performance using torque vectoring. The firm also claims improved balance between performance and cooling through the use of a three-channel cooling system.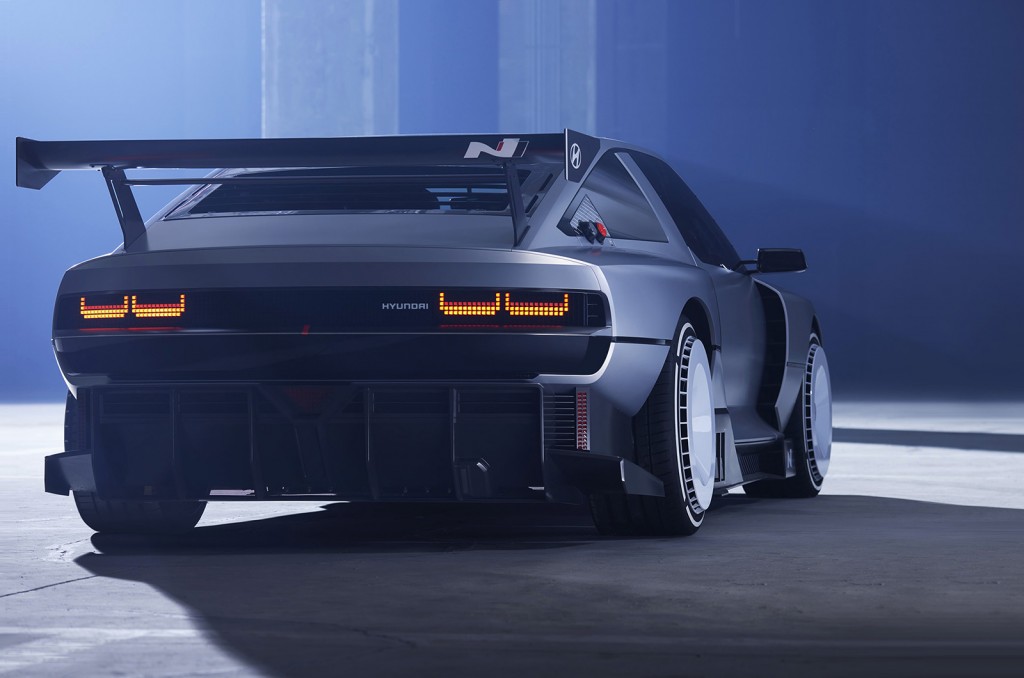 READ MORE
Subscribe to the Move Electric newsletter
e-CARS
UK charging networks: complete guide to every provider
New Cupra UrbanRebel is a bold EV supermini with 273-mile range
e-BIKES
10 fun things to try on an electric bike
Living with a Gocycle G4: how easy is it to adjust to?
e-MOTORBIKES
Seat Mó eScooter 125 UK review
How to do a CBT on an electric motorbike
Energica unveils new Experia electric tourer motorbike
e-SCOOTERS
Are e-scooters legal in the UK?
Private e-scooter rules 'cannot simply copy' rental regulations
Superpedestrian's European boss on why e-scooters are for everyone
e-WORLD
New Candela P-12 Shuttle to arrive as first electric 'flying' ferry
Pipistrel Velis Electro: meet the first certified electric plane