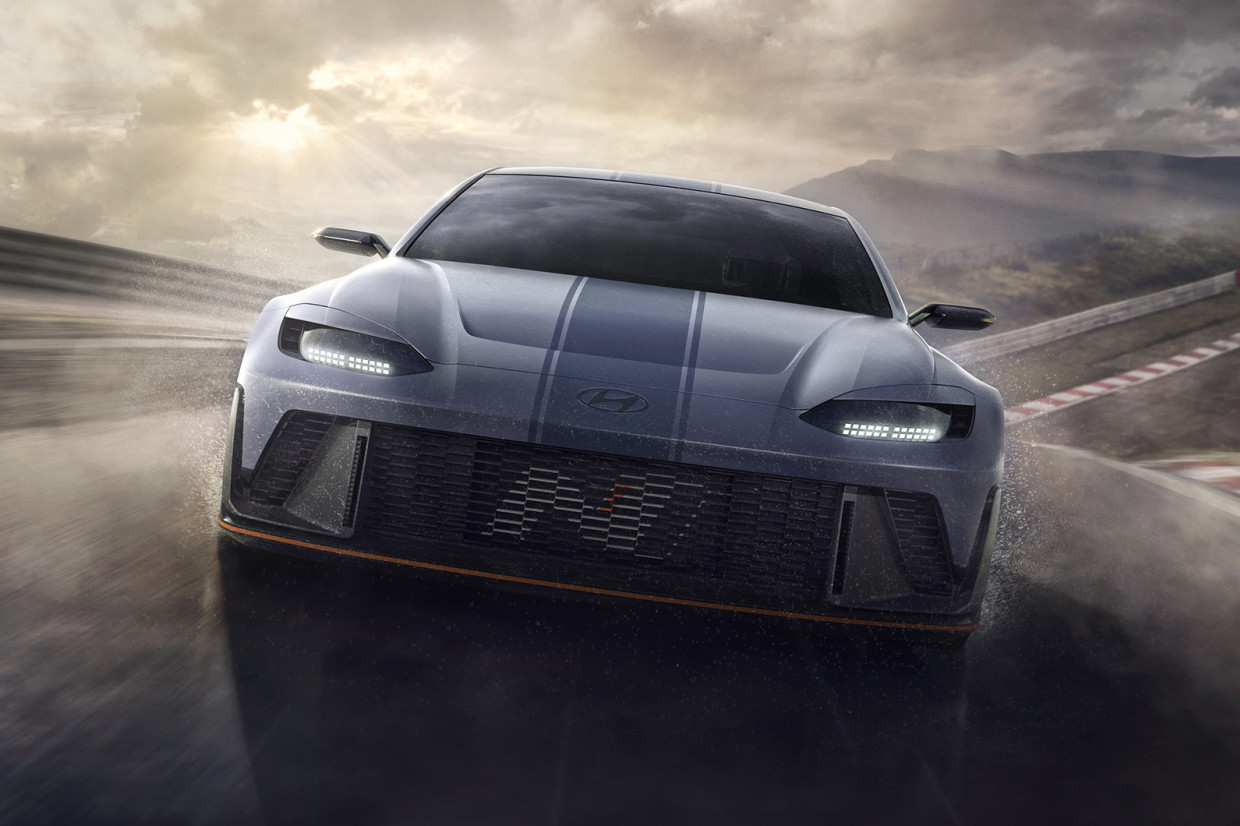 Hyundai has showcased its vision for zero-emission electric cars with the new RN22e sports saloon, which previews a future performance variant of the Ioniq 6 from the firm's N division.
The Korean firm currently produces some of the finest electric cars on the market – the Hyundai Ioniq 5 is Move Electric's 2022 Best Electric Car award winner – and its rapidly-growing N performance division is now working its magic on them.
Hyundai's performance arm currently offers i20 N and i30 N petrol-engined hatchbacks, and it has now confirmed that its first electric model will be a hot Hyundai Ioniq 5 N that will launch next year.
But Hyundai won't stop there, and two new concepts including the RN22e preview the future line-up beyond that. You can read about the Hyundai N Vision 74 hydrogen-electric concept by clicking the link.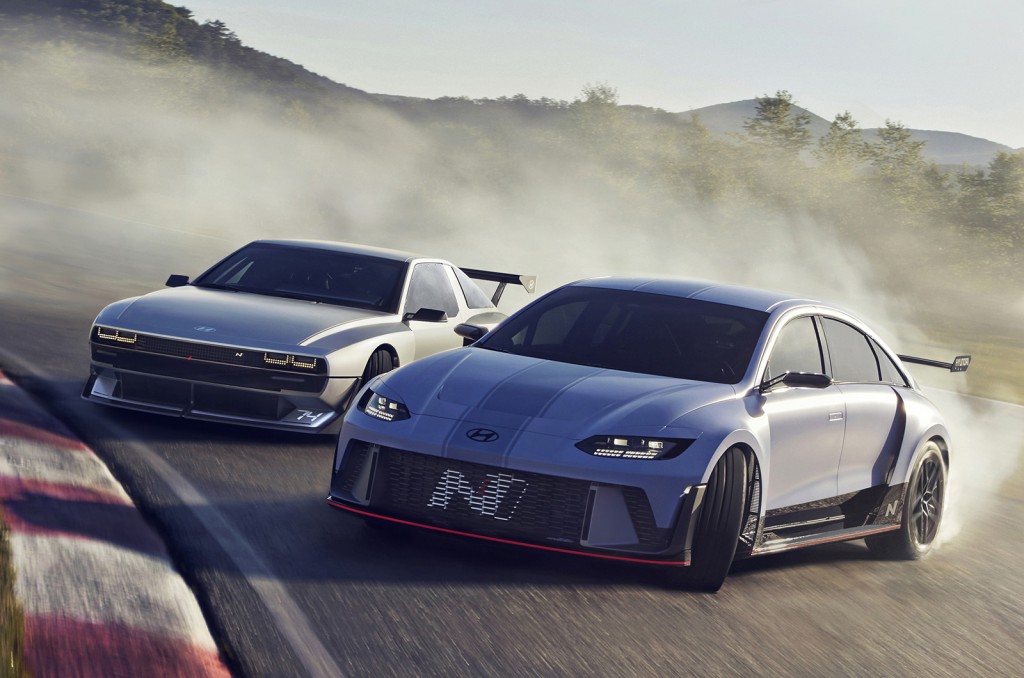 The aerodynamically sculpted Hyundai Ioniq 6 saloon is set to go on sale next year, and the new RN22e previews how a performance version of it will look. The RN nameplate is used by Hyundai for 'rolling lab' performance concepts, which showcases how the RN22e will be used to hone racing-inspired technology that will be used in future road cars.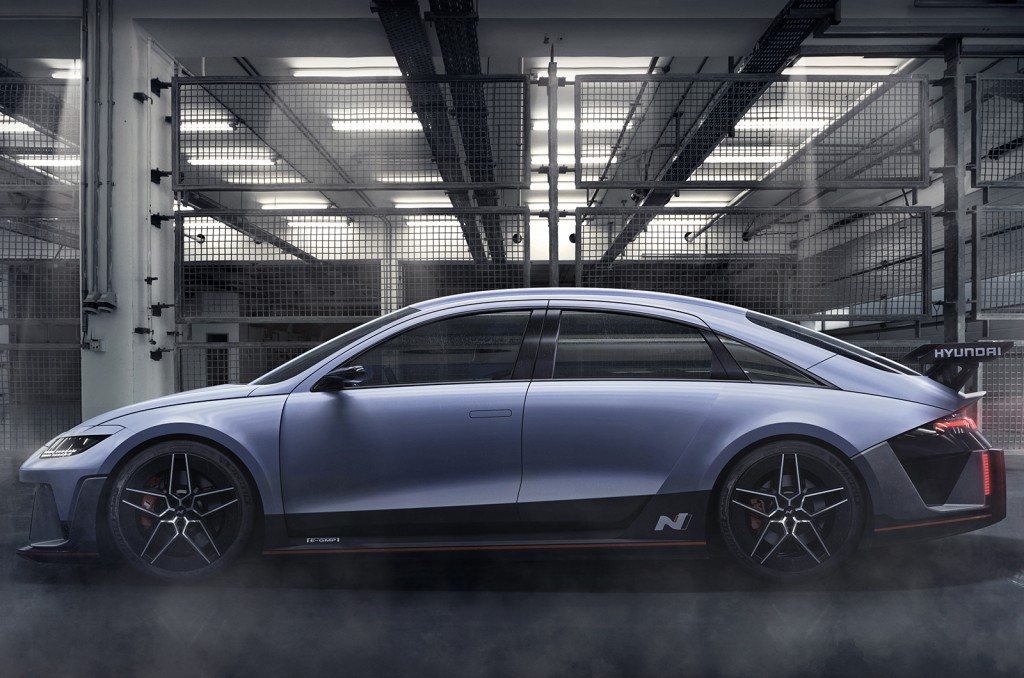 The RN22e is based heavily on the Ioniq 6, which is based on the Hyundai Motor Group's ultra-versatile E-GMP platform. It has electric motors mounted on each axle to give all-wheel-drive, with a maximum output of 430kW and 546lb ft. Hyundai cites a top speed of 155mph.
The RN22e is powered by the larger 77.4kWh battery that will be offered on the Ioniq 6, and because E-GMP has 800V architecture an 80 per cent charge will only take 18 minutes on a suitable ultra-fast charger.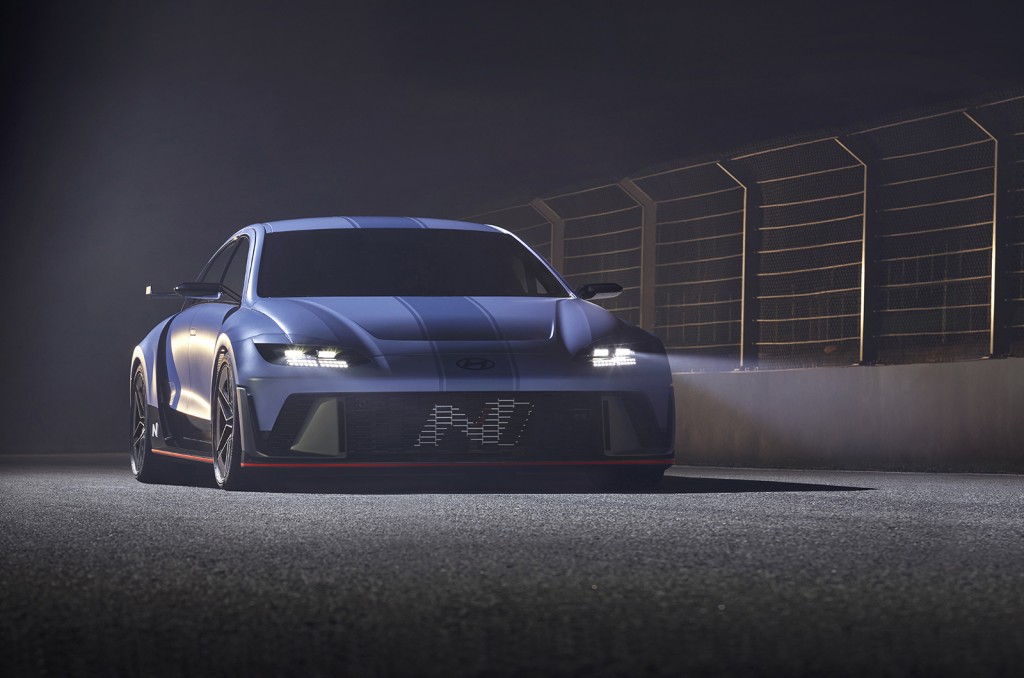 But it's the performance parts fitted to the RN22e that really intrigue. There's a new electronic limited slip differential to balance the torque, a 'Corner Carving Differential' and twin clutches to better manage the extra weight of an EV.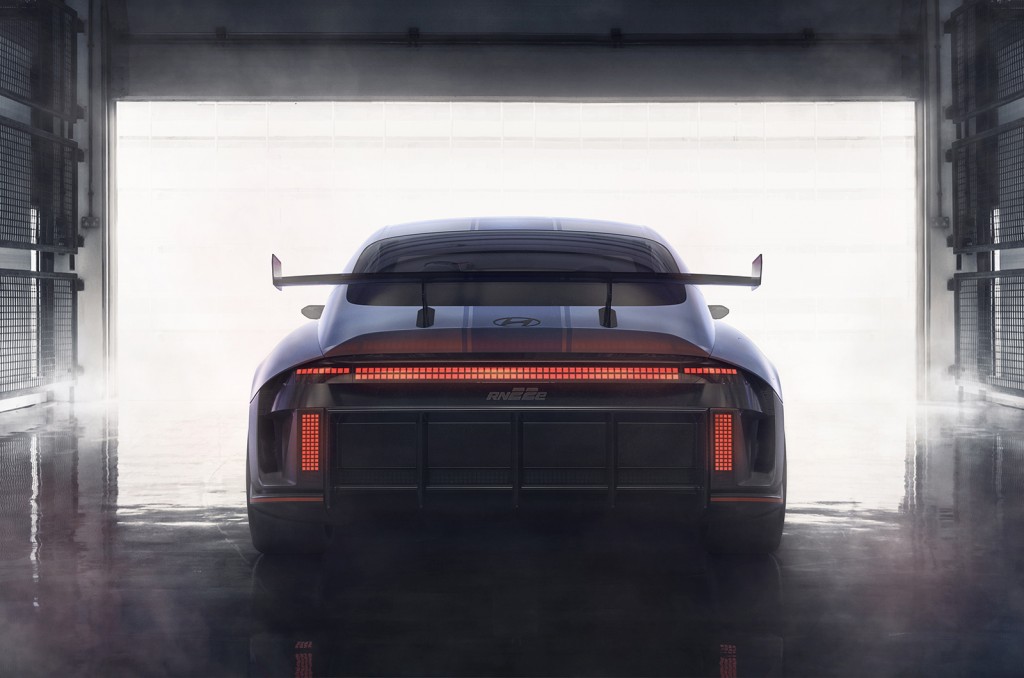 Hyundai has minimised the weight by using 3D printed parts, and offered a range of drive modes that adjust the torque to the front and rear wheels for a variety of driving styles.
There are also special track settings to enjoy customers to use the car on the track without 'derating' (losing power because the machine overheats), and there are four piston mono block callipers with 400mm hybrid discs to aid braking. The regenerative braking system will help to control yaw and corner attack.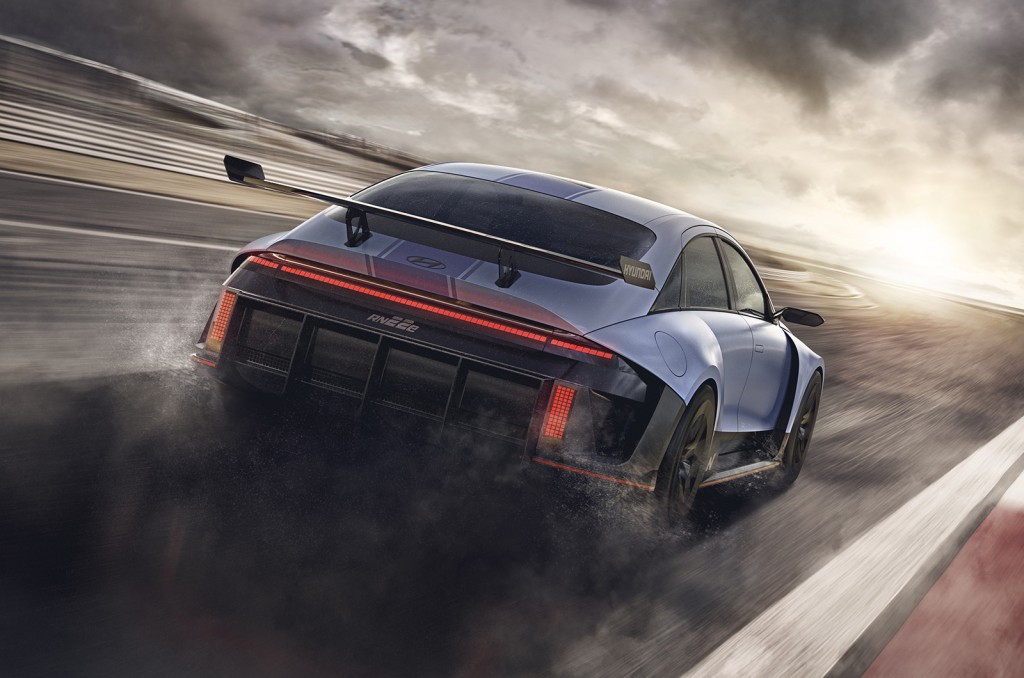 The RN22e will be used to test that performance technology before it goes into production. 
Another new feature is Hyundai's N Sound+ system, which can generate sound to add "an emotional driving experience, while there's even an N e-shift function that integrated a vibrating and shifting feel to make it feel more like a 'traditional' performance car.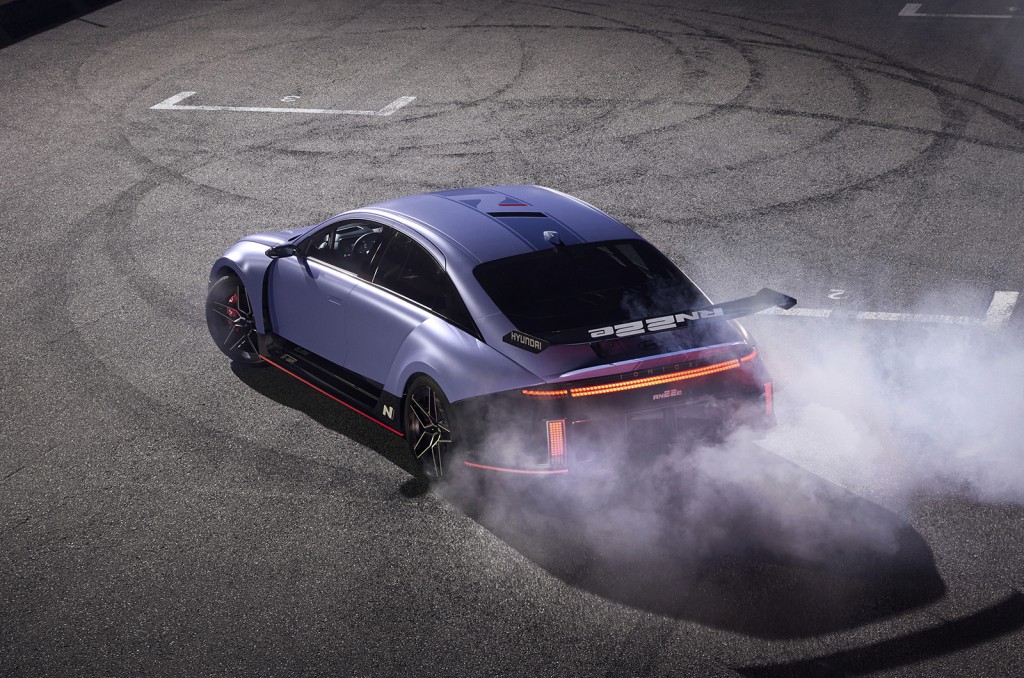 The exterior of the car uses the basic styling of the Ioniq 6, but Hyundai has lowered the ground clearance and beefed up the bodywork with bigger shoulders, a wider stance and a lower bumper.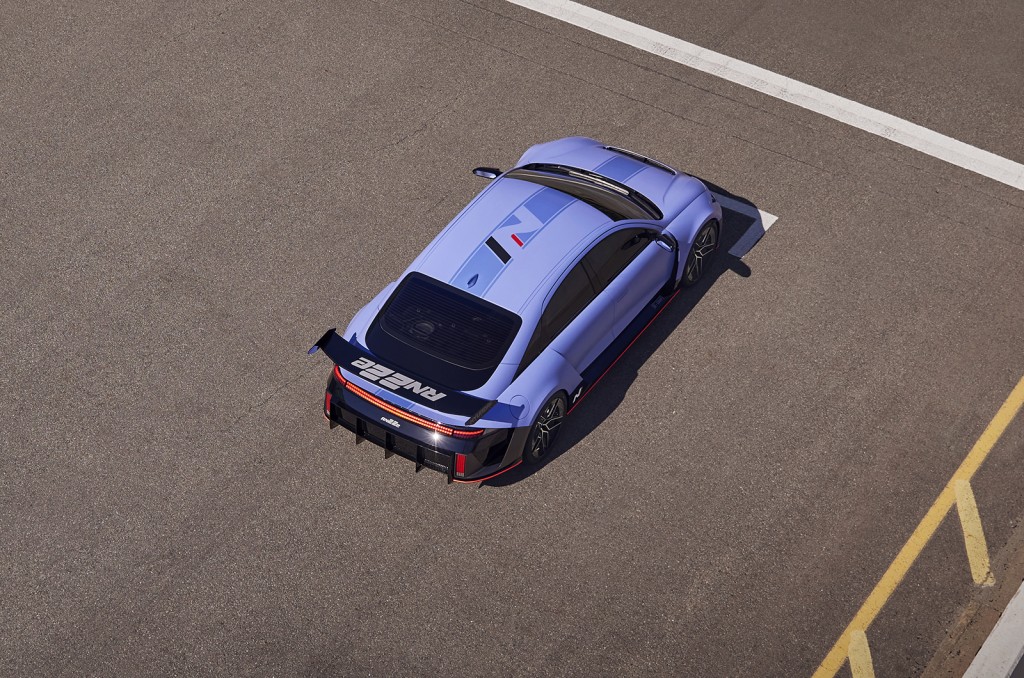 READ MORE
Subscribe to the Move Electric newsletter
e-CARS
UK charging networks: complete guide to every provider
New Cupra UrbanRebel is a bold EV supermini with 273-mile range
e-BIKES
10 fun things to try on an electric bike
Living with a Gocycle G4: how easy is it to adjust to?
e-MOTORBIKES
Seat Mó eScooter 125 UK review
How to do a CBT on an electric motorbike
Energica unveils new Experia electric tourer motorbike
e-SCOOTERS
Are e-scooters legal in the UK?
Private e-scooter rules 'cannot simply copy' rental regulations
Superpedestrian's European boss on why e-scooters are for everyone
e-WORLD
New Candela P-12 Shuttle to arrive as first electric 'flying' ferry
Pipistrel Velis Electro: meet the first certified electric plane