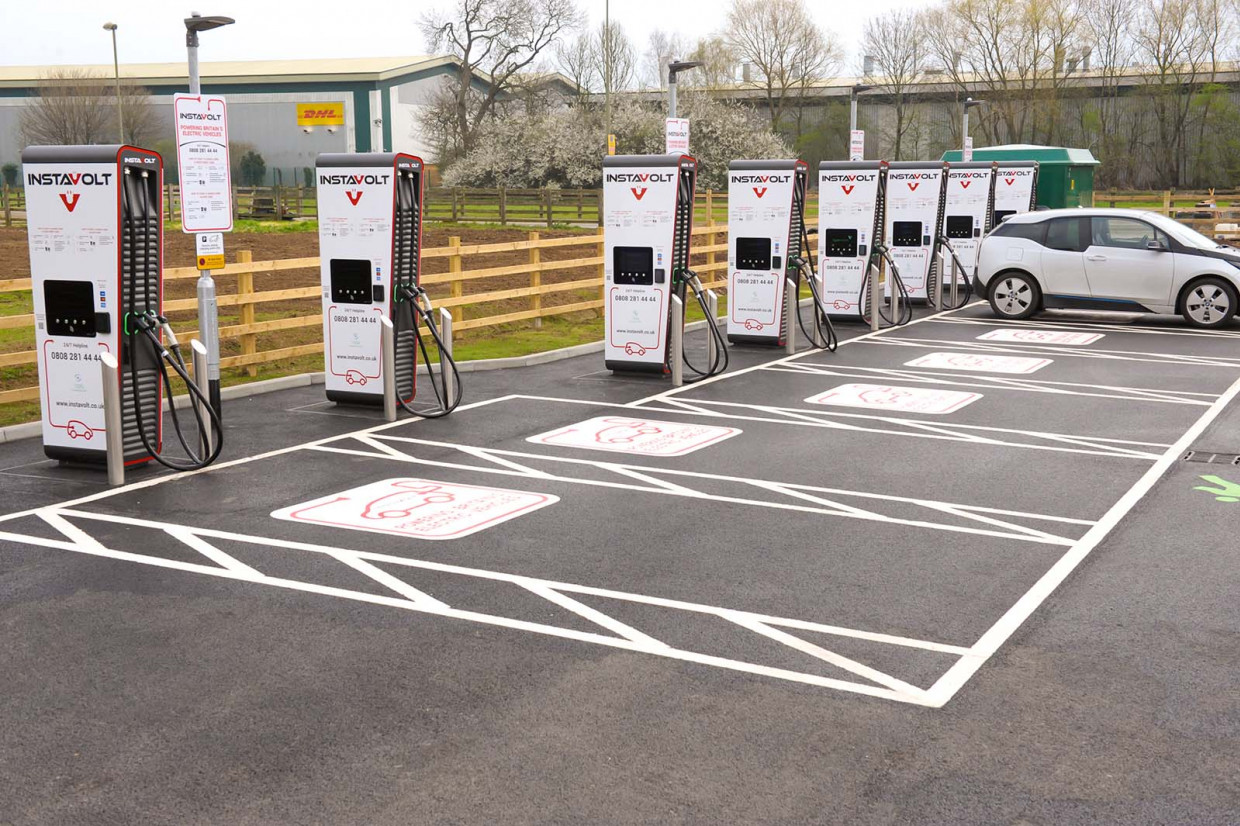 The public charging network is set to undergo massive growth over the next nine years as the UK prepares itself for the ever-nearing 2030 ban on the sale of virtually all new petrol and diesel cars. 
Move Electric's FREE newsletter: Keep up with the latest electric news and features
Earlier this year the government pledged to invest £1.6 billion to revamp the current EV charging network, with the goal to increase the number of public EV chargers by more than 10 times to 300,000 by the end of 2030.
While the government is focused on developing the infrastructure, it's left it up to private firms to develop charging networks. One of the leading firms is Instavolt, which has more than 950 chargers in 370 locations – and has won praise for its reliability.
Found at many fast-food outlets, Instavolt's devices are offered in a range of charging speeds and are open to all users. There's a flat rate for using the chargers, which is currently 66p per kWh.
Instavolt boss Adrian Keen says the company's focus in on simplicity: you can pay by tapping your card or by using the app, you don't need to sign up for anything or pay any fees. 
Move Electric spoke to Keen to learn more about the importance of offering reliable charging, the challenges that he faces when implementing new infrastructure and how chasing new technology isn't always the best solution.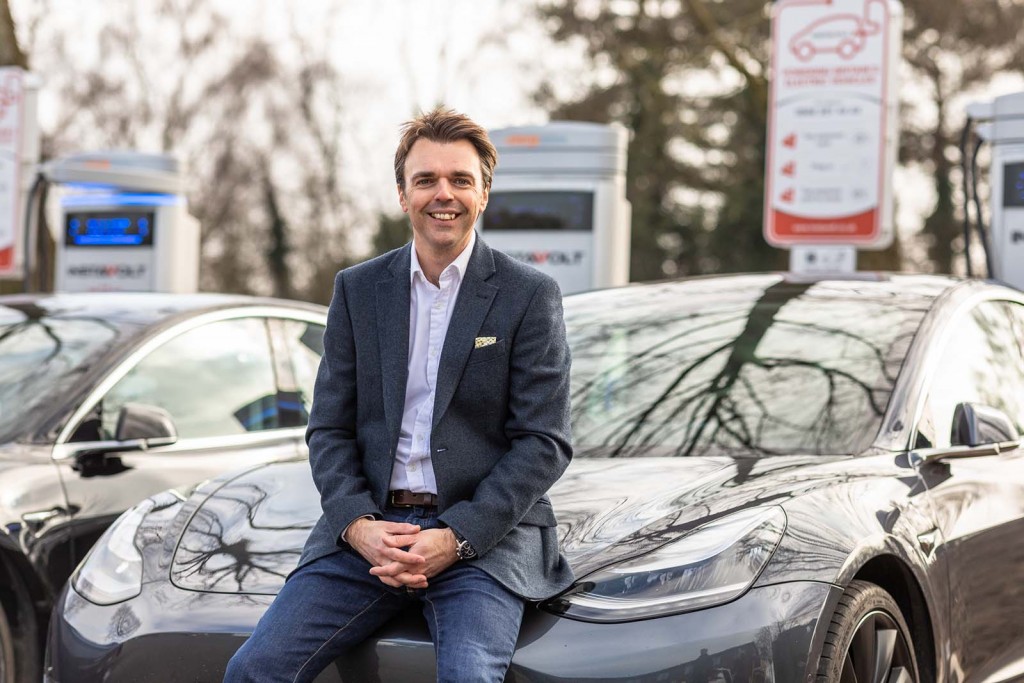 How important is it to install electric charging points that are both reliable and easy to use?
"Fundamentally it's about giving people confidence in the network and knowing that when you go to charge, it is going to work. 
"We've all been there with petrol when you get down to a quarter of a tank, you know that you can go to a petrol forecourt, fill up and be on your way. Going back to 2018, all too often EV drivers would get to 50% and then panic about charging because they didn't know when the next charge would come or if the charger would work. 
"First and foremost, we need to make sure we get location, reliability and ease of use right and charging speed comes into it. But it's ultimately about making charging as seamless as possible. 
"What we see is that, even though we chase the best locations, what we see is a driver will sacrifice a location to have a guaranteed A1 charge. But if we can put the charger where the location is great, like in a McDonald's car park, then happy days."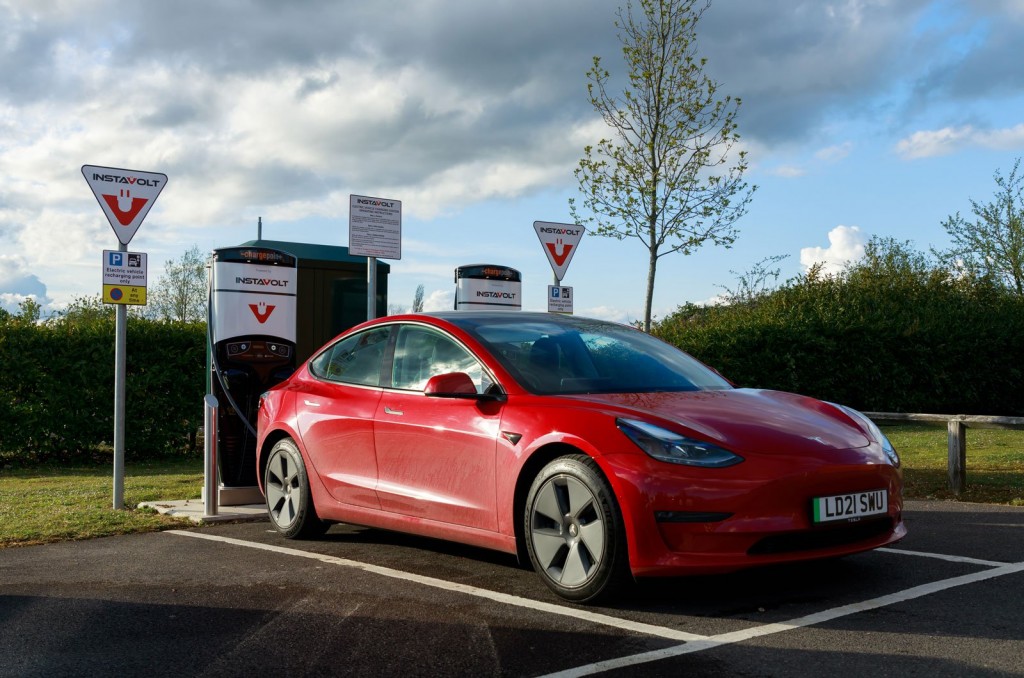 The UK government is planning to invest £1.6 billion in EV charging. Is the government doing enough and are they supporting businesses like Instavolt?
"We don't ask for any government support and have never lobbied for government intervention because the market is working really effectively. 
"The government is raising awareness and is pushing people into EVs where they can, which is great. They're making people commit to an EV with benefit-in-kind tax breaks, capital allowance benefits for corporations buying electric vehicles and zero tax, that's all really good. 
"Where the big disparity lies at the moment is with VAT rates with charging. If you charge your car at home with a home energy tariff, you'll pay 5% VAT, whereas if you charge using the network you'll pay 20% VAT.
"That means that public charging already comes at a premium to home charging, because that 15% difference in VAT is a massive difference between those who can charge at home and those who rely solely on the public network. 
"The government need to tax somehow but there are other means to do it because otherwise we are creating a disparity between the haves and the have nots and that needs addressing,"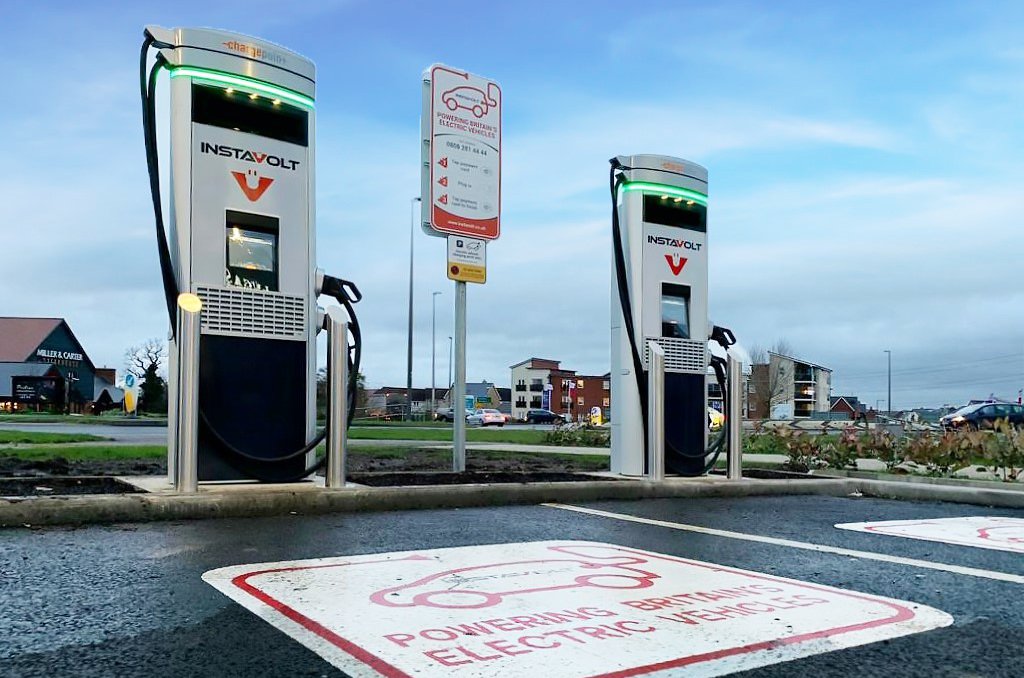 How challenging is it to install a charger in a new location?
"We've got partnerships with Costa and McDonalds, but we don't have much coverage in certain places. For example, I recently spoke to a man who lives in Brighton. We don't have any coverage there and I would love to roll-out some charges in that area.
"Part one of the jigsaw is finding somebody who will grant me a lease and then I need to get power to the charger. 
"Frustratingly, we can have a scenario where we can get the lease, but can't get power to the site, or conversely, we can get power but not a lease. There will always be hiccups but that's the really tiny minority of our experiences.
"If you're a shop or a restaurant, Instavolt will bring all of the charging kit and all the power to supply at our cost, not theirs. And we have to pay rent to be on their site. 
"So it brings cash for them, it brings more footfall and the bigger brands like McDonald's can see the benefits of this. The only issue is that it's just not happening fast enough despite more brands coming on board."
How do you meet the surge in demand of EVs and are owners experiencing charging anxiety more than range anxiety?
"The networks are waking up to the whole idea of charging anxiety. Back in 2017 we were mavericks because we put two chargers at each location. EV drivers said this was amazing because there would always be a second charger available. 
"Right now, two chargers don't cut it anymore and we always look at installing four devices as a minimum, mainly six or eight on a motorway. We've got a site on the M40 in Banbury in Oxfordshire where two years ago we installed eight charging points which at the time was one of the biggest motorway hubs. 
"We've just had to expand it to 16 because it's that busy, and in a way you never see it coming. So there is a responsibility on us to think bigger and to install more devices."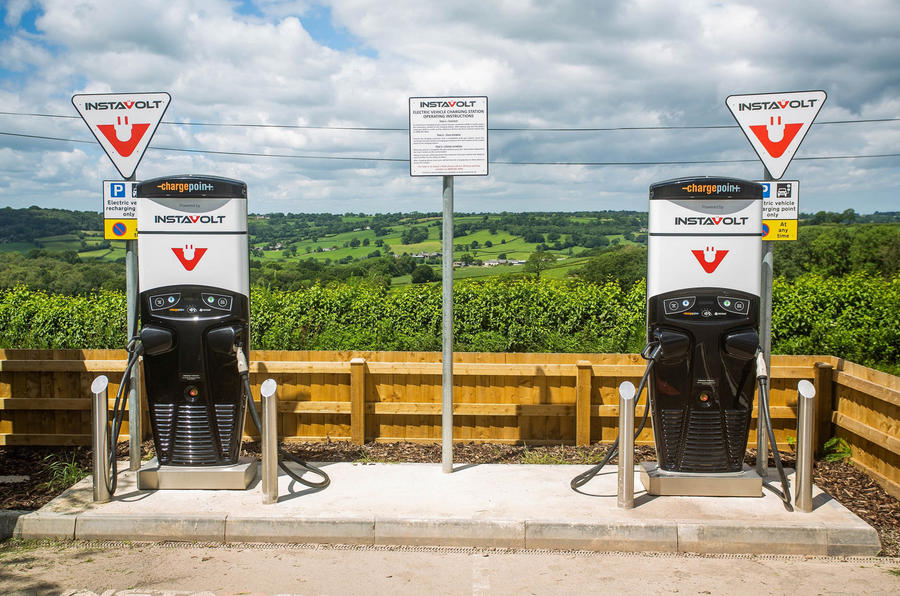 Would you consider rolling out Instavolt charging points away from your usual locations such as on-street?
"We try to work with local authorities and I will rarely criticise the government and the public sector because they have done a lot to seed the industry and get things going. 
"Local authorities can be, we find, quite difficult to deal with, but that's because they are sat on quite a lot of land, be it roadside, short stay car parks, community centres.
"When you think about our model, we need a partner to enter into a lease of land and local authorities are less receptive to working with the private sector.
"Local authorities think it is their responsibility to provide public charging, but in my view that isn't the case because chargers are a complex piece of kit that require maintenance.
"The public sector is not funded to do this so I'd say to them engage with us because we're here with open arms."
Could you see Instavolt rolling out a faster charging device around 350kW?
"Rather than chase the headline of 350kW, we think around 150-175kW is a sweet spot because the danger is that if you start over speccing everything, ultimately it's only the customer that pays. 
"Even if you turn up to an ultra-rapid charger in a Porsche Taycan you're not going to have an entire charge at 350kW, you're only going to kiss 350, so we've got to put out the most effective solution out there. We can be reactive and if it changes, we'll respond. 
"Drivers like what we do and it is about simplicity. The one thing that amazes me is the lack of education around EVs and I think that starts at the dealership when you pick your car up. 
"I play devil's advocate. I got to my local dealership and say I would like an electric car and I'm told all sorts of myths and rubbish, but I never play my hand, I just walk out bemused at what I have been told.
"If a BMW i3 driver pulls up to a 350kW charger, they're only going to get 50kW at best, but that driver will probably be frustrated because they will expect 350kW and it will take around five minutes. The education side of charging is definitely something we need to solve."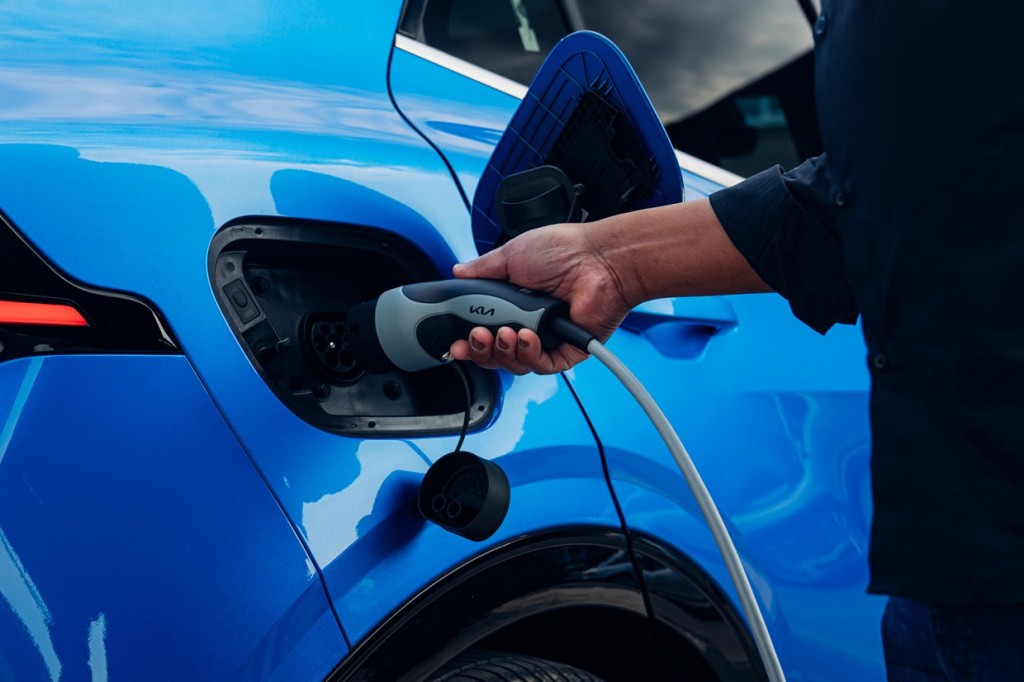 What's next for Instavolt?
"We're pretty focused on just what we do best, but if you were to say 'what is your plan?' then it's to grow faster in the UK, cover more land and build on more sites.
"Recently we put out our public vision to install 10,000 charging points by 2032 and if you include what is active and in construction we're probably at 1000 so far with 10 years to go.
"We'd really like to start working with corporate fleets more because fleets are looking to electrify their current vehicles and they need public charging as well as depo charging stations. We have a product for fleets and we will build that out. 
"We've going to move into Ireland over the next couple of months as well and then we will think about what we can do in Europe."
READ MORE
Subscribe to the Move Electric newsletter
e-CARS
Video: Can the National Grid cope with a surge in electric vehicles?
e-BIKES
What to look for when buying an e-bike: Move Electric's top tips
The rise of Volt Bikes: 'when we launched, people thought we were mad'
e-MOTORBIKES
Maeving RM1 electric motorbike review
Q&A: Zapp founder on why electric mopeds are the future
Government plans 2035 ban on new non-zero emission motorbike sales
e-SCOOTERS
Tier to upgrade e-scooter fleet with a smart 'Parrot'
Q&A: Neuron Mobility's UK boss on e-scooters, safety and helmet selfies
e-WORLD
Polestar to supply battery tech to electric boat firm Candela
Engineering giant ABB working on electric Dover-Calais ferry