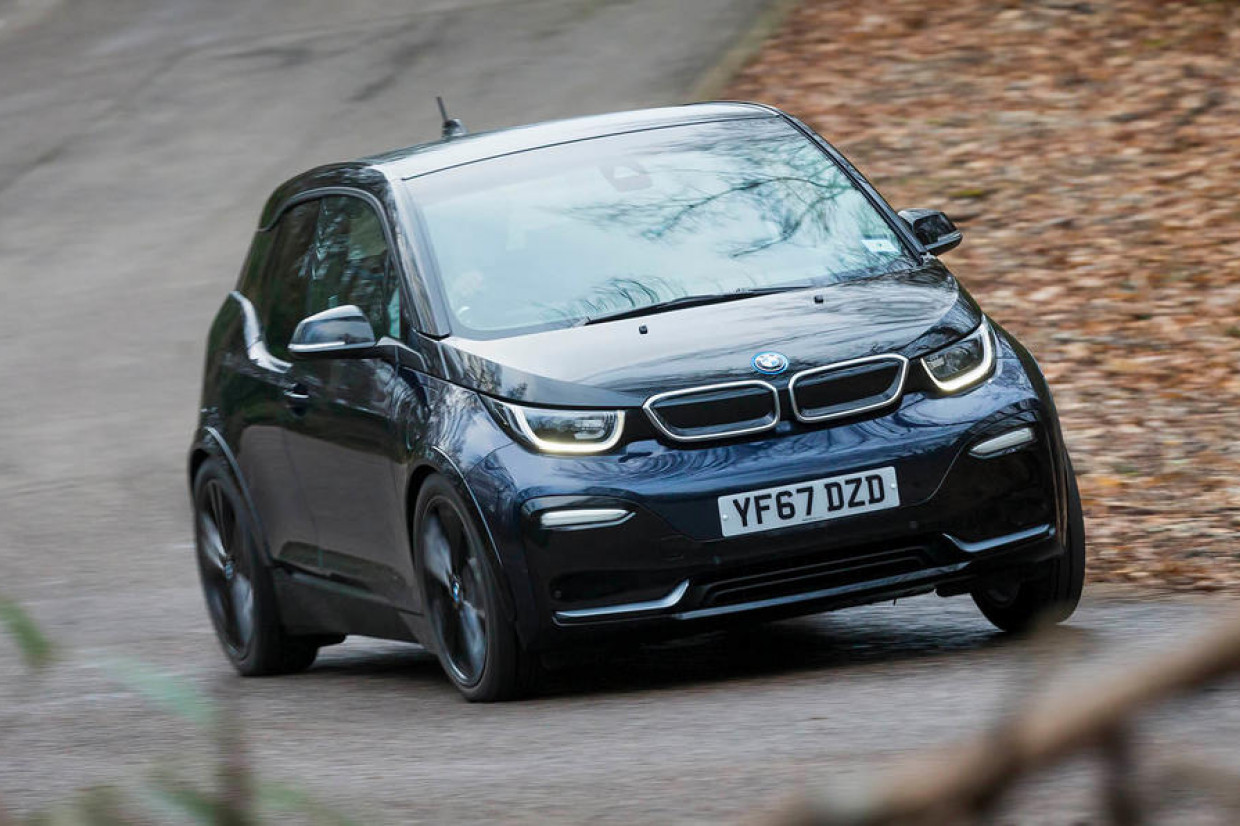 Move Electric rating: four out of five stars
Sell it to me in a sentence
If you want your EV to be quirkly styled, good to drive and packed with innovative engineering and features, then the bold BMW i3 could be just the family runaround for you.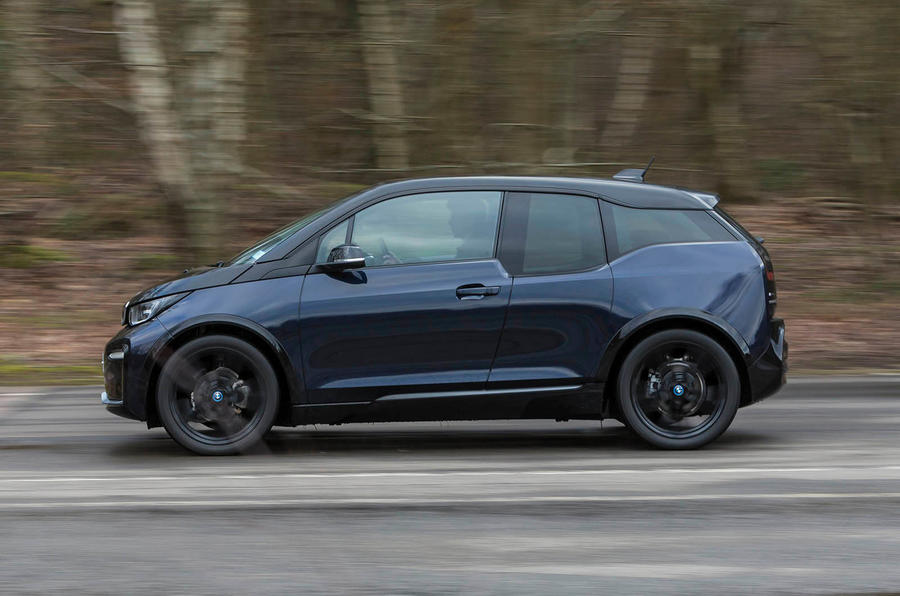 'Quirky' and 'innovative', is that a nice way of saying 'oddball'?
Not at all. BMW was one of the first mainstream automotive brands to commit to electric vehicles, and the i3 was its first effort. Rather than design something that packed a motor and battery into an existing model, like Volkswagen did with the e-Golf, BMW created a clean sheet design.
That means the i3, erm, looks unlike anything else on the road. Tall and narrow with very large wheels, it's not exactly unattractive but it guarantees that passers-by will know you've made a very conscious decision to go electric. 
It's a similar story inside, where the brand's designers have taken the opportunity to use the packaging benefits of an EV to create a surprisingly spacious small car. With the battery mounted under the floor and the electric motor at the rear and driving the rear wheels, there's more space inside for people and things. It even has very cool suicide rear doors, which are a talking point even if they're not as practical as you'd like.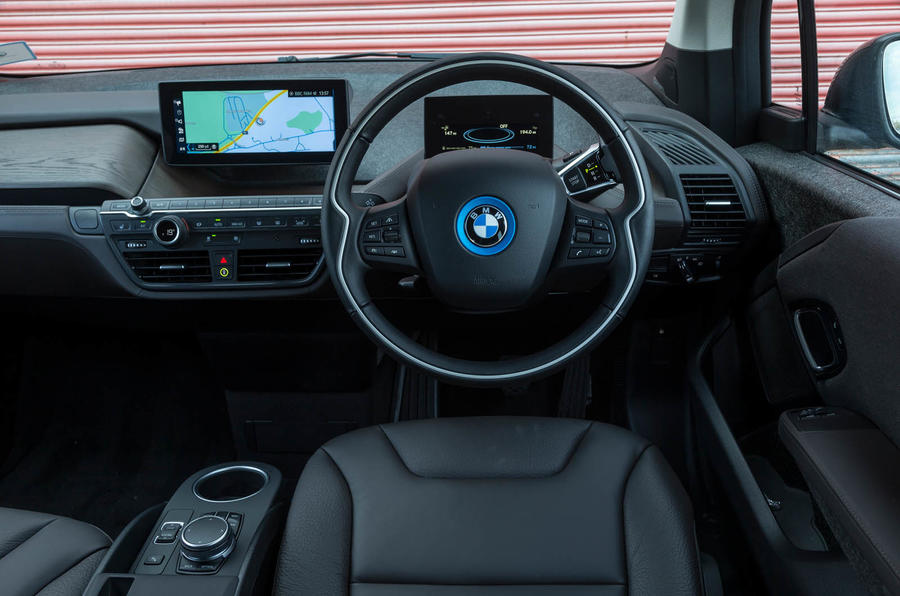 And of course, at the end of the day it's still a BMW, which means it's good to drive, with agile handling and a strong performance from its range of powerful motors. 
If there's a niggle, it's the fact that i3 struggles to match modern rivals when it comes to range. It's far from bad, but if you regularly tackle longer journeys, then you may need to look elsewhere.
Subscribe to the Move Electric newsletter
Okay, we'll come back to that, but until then what are the highlights?
Well, like or loathe it, the BMW does look distinctive, plus it's built on an advanced carbon fibre reinforced plastic structure. What this means practically is that the i3 is remarkably light and strong for its size, which helps to offset the extra mass of its battery and motor. Usually found in motorsport or million dollar hypercars, this material not only has engineering benefits, it looks good too. Open the door and you'll see its unpainted weave in all its glory in the frame and sills. We dare you not to point it out to every passenger you give a lift to.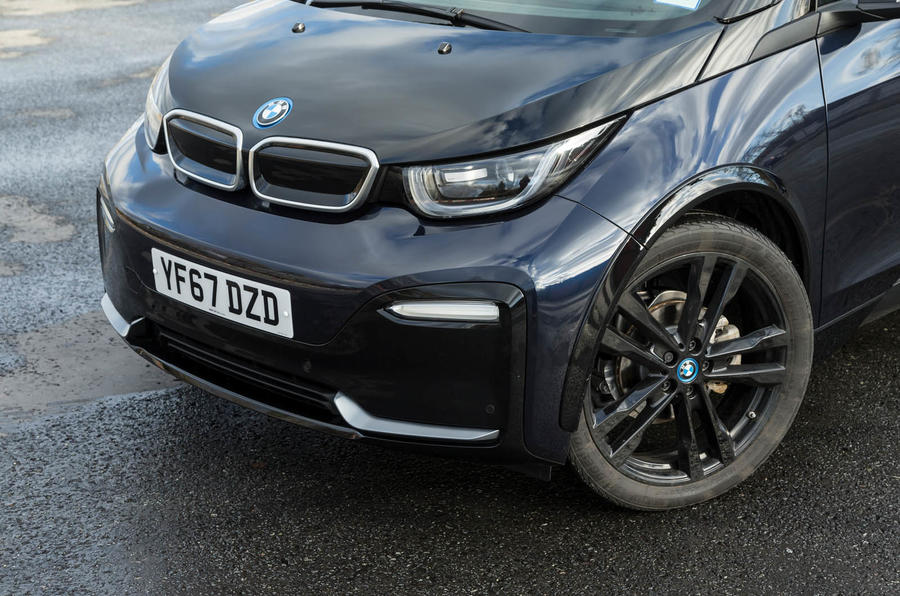 The interior is equally bold in its approach, with a novel 'floating' dashboard arrangement that features a digital instrument display ahead of the driver and BMW's excellent i-Drive infotainment system mounted up high where you can easily see and reach it. More impressively, the dash itself is made from attractive, light coloured wood and has a wavy design that gives it the look and feel of contemporary furniture.
New BMW i7 unveiled as luxury electric saloon
Speaking of materials, the i3 was ahead of the game when it came to using sustainable and recycled trim for the interior. For instance, that wooden dashboard is made from open-pored, unbleached eucalyptus wood sourced from sustainable forests, while the fast-growing and responsibly farmed kenaf plant is used to make many of the interior mouldings. In fact, 80 percent of what you see on the i3 is made from recycled materials. Impressive stuff.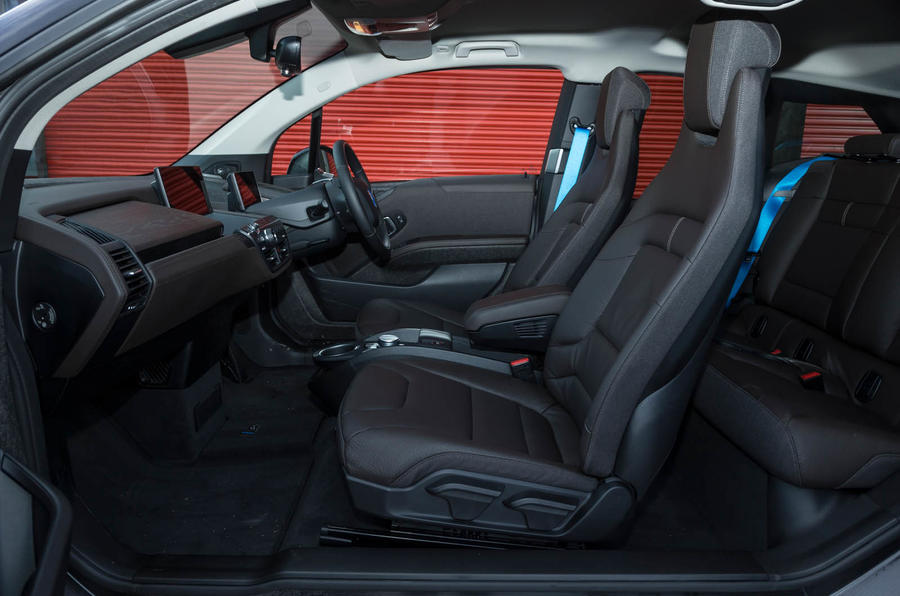 Yet it's fairly practical too. It's a strict four-seater, but there's decent head and legroom for everyone, while the high set seating position and large windows gives a great view out. Also, the gear selector is mounted on the steering column, which in combination with the flat floor frees up space for loads of useful storage, including cup holders and various cubbies for everything from smartphones to wallets. There are also funky suicide rear doors. Did we mention those already?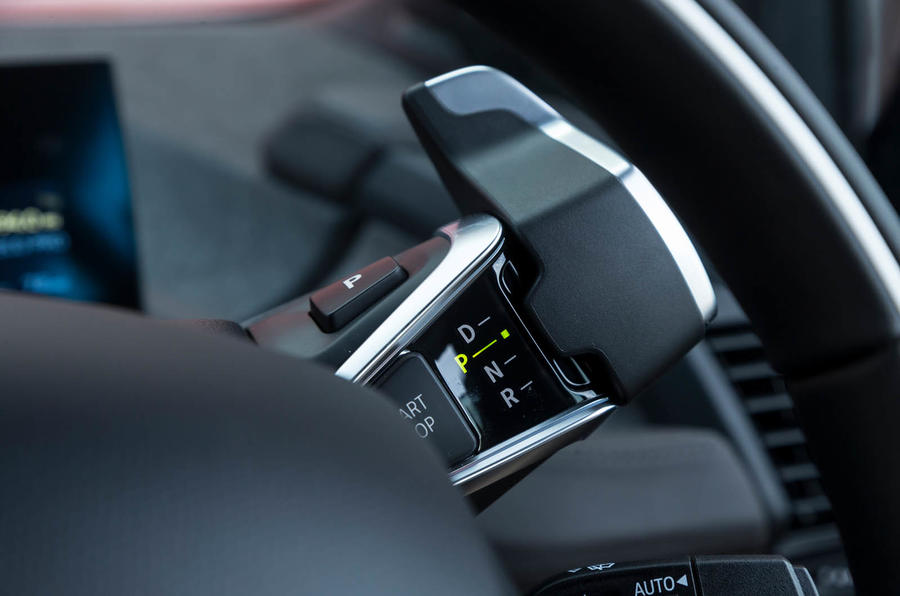 It's a BMW, though, so is it good to drive?
It is indeed, although not in the traditional BMW sense. With such an elevated driving position you don't feel as hunkered down as in the brand's other cars, while that narrow stance means it's not a sporty machine. Yet the steering is light and precise, there's good grip and with such compact dimensions it feels agile both around town and through corners.
The i3S feels sportier still, thanks to its wider tyres and firmer suspension. Speaking of which, both versions feature a stiffer low speed ride than rivals, but they quickly smooth out at speed.
Both the standard version and the racier i3S serve-up zippy and instant acceleration, with easy enough performance to leave most hot hatch drivers trailing in your wake if you fancy a win in the traffic light grand prix. And with its smooth single-speed transmission it couldn't be simpler to get moving - simply engage drive and go. The i3 is also quiet and refined and speed, and provided you plan for regular recharges, is relaxing and easy-going on a long journey.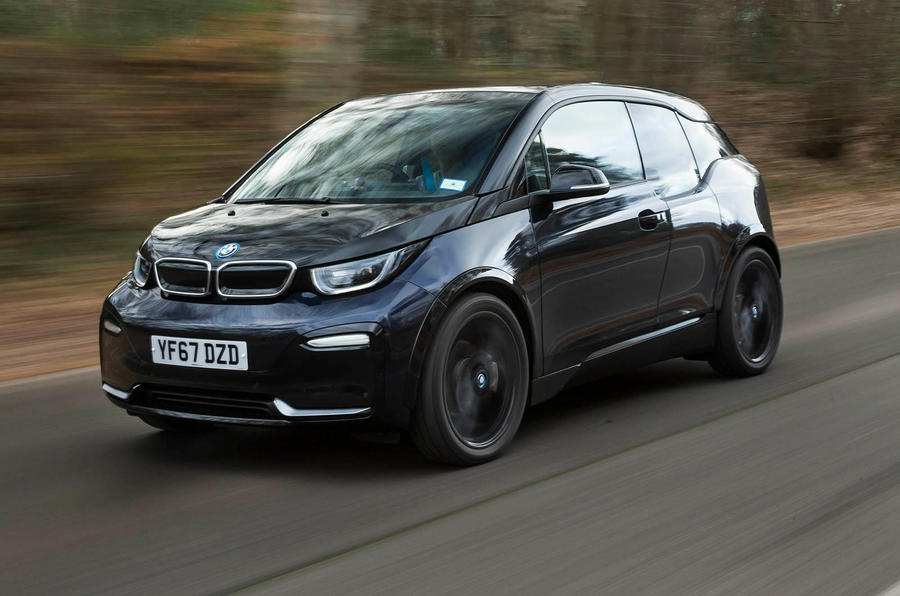 If you've not driven an EV before, then the only quirky feature is likely to be the regenerative braking, which in its strongest setting can be a little alarming at first. Essentially the car is 'braked' as you lift off the accelerator, helping feed otherwise lost energy back into the battery. It's a particularly fierce set-up on the BMW, which means that with practice you can effectively drive it on 'one-pedal' and almost totally ignore the traditional brakes. However, the good news is that you can adjust the regenerative to suit your taste, so if you can't get on with it you can pretty much switch the system off.
Okay, what are the facts and stats?
BMW has kept it simple with the i3, offering a choice of just two models - a standard version and the flagship S. Both feature a single motor that drives the rear wheels, plus the only battery option is a relatively compact 42.2kW battery.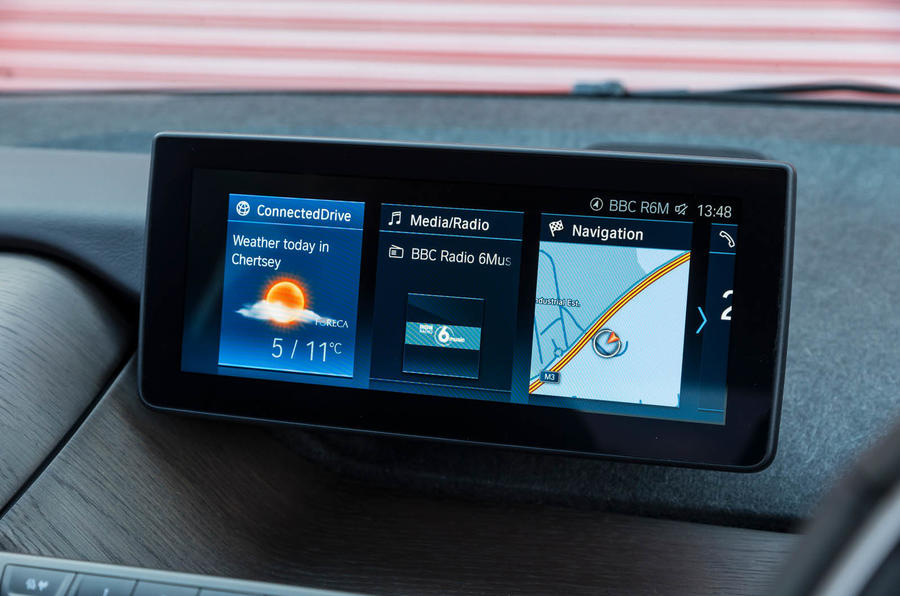 In the entry-level i3, the motor delivers a healthy 125kW (168bhp) that translates in a very brisk 0-62mph time of 7.3 seconds and claimed range of up to 190 miles. With 133kW (179bhp) the i3S is faster still, taking just 6.9 seconds for the same standstill to 62mph blast, while despite its extra power it promises to go the same distance between charges. However, in our experience, a realistic range in normal driving conditions is about 160 miles, which trails more modern machines but should be enough for most daily duties and the odd longer jaunt.
The BMW shows its age again when it comes to charging, as you can't add electricity quite as quickly as in newer machines. Even when using a rapid charger, the i3 can only accept a maximum rate of 50kW, meaning you'll need around 40 mins to achieve 80 percent battery capacity. That said, on a long journey that gives you plenty of time to stretch your legs and get a bite to eat.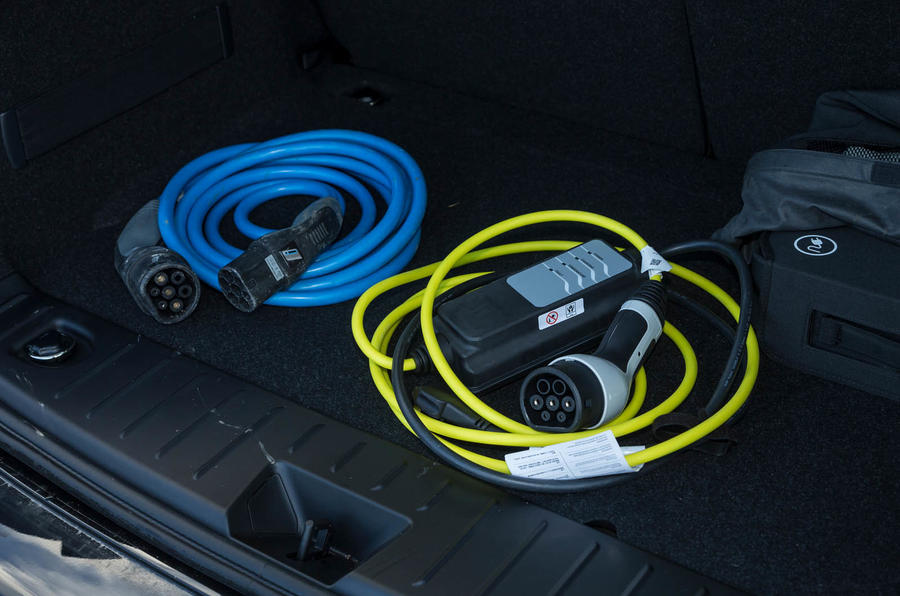 Use BMW's own 7.4kW  i Wallbox charger and you'll need around four hours for a full charge, while relying on a standard three-pin plug will leave you waiting for up to 12 hours - although BMW recommends this unit is only used in emergencies if you haven't got access to a faster charger.
Anything else I should know?
Well, BMW took its environmental duties very seriously with the production of i3, and not just because of its zero-emissions-at-the-tailpipe EV status. For instance, the firm's factory in Leipzig, Germany where the i£ was built gets its electricity from its own on-site wind turbines, which help reduce CO2 output by over 21,000 tons every year. What's more, the optional leather trim is sourced from cows reared on a nearby farm, helping to reduce air miles.
That's not all, because the special carbon fibre reinforced plastic used in the car's construction is formed at a facility powered by hydro-electricity, while 27 recycled bottles are used in every i3. You want more? How about the fact the factory is home to 780,000 bees, which not only help the local ecosystem, they also produce honey for staff.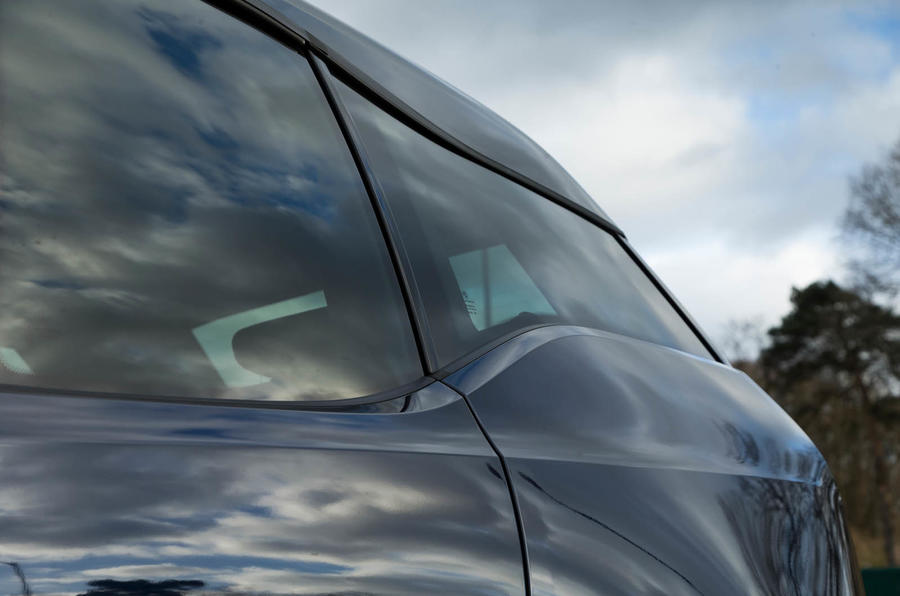 So what are the downsides?
There really aren't many, but there's no denying that despite its futuristic looks the i3 trails the competition when it comes to EV tech and range. The claimed range of 190 miles is now rather disappointing when compared to cheaper machines such as the Peugeot e-208, which promises to crack 200 miles between top-ups. Then there's the maximum charging rate of 50kW, which looks a little tardy in an age where 350kW is becoming more common.
There are also some practicality problems. Not only is the i3 a a strict four-seater, the boot capacity is just 260-litres, putting on a par with pint-sized machines such as the VW up! city car. Oh, and while those funky, rear-hinged rear doors are a talking point, they're quite small and can only be opened when the front doors are too.
Yet the biggest issue is that BMW halted production of the i3 in July 2022. You can still buy a new one, but it won't be for long. So if you've got a hankering for one and don't fancy buying second-hand, you'd best hurry.
Okay, so what alternatives should I consider?
If you like the BMW's eye-catching style and don't need to carry many people or go that far, then the cheeky Honda E is worth a look. Its claimed range of 136 miles works out at just 100 in the real world, but its retro styling turns heads, its interior is classy and packed with kit and it's fun to drive.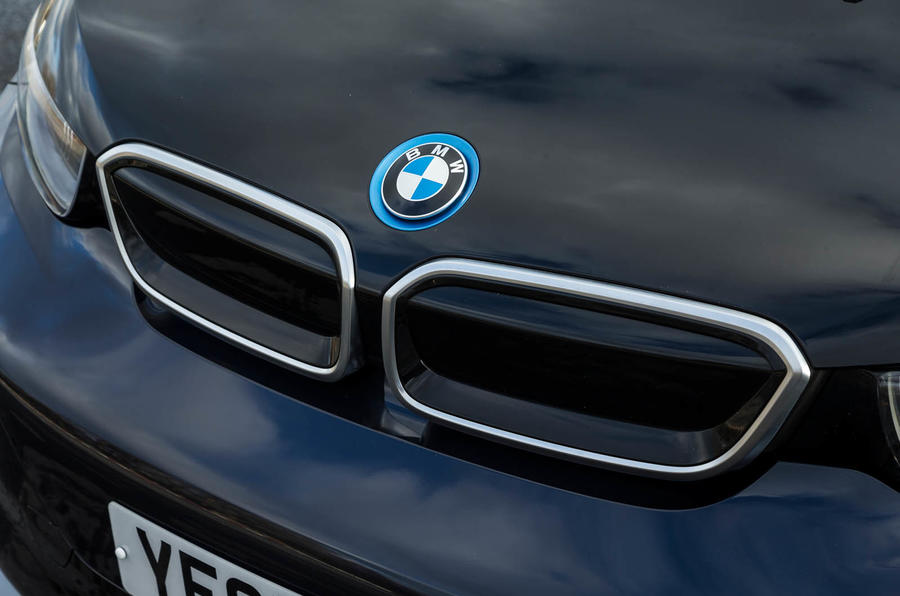 Even more entertaining to drive is the Mini Electric, which uses the same motor and battery combination as the BMW i3S. It looks much like the standard Mini and the range is nothing to write home about, but it's an absolute hoot behind the wheel, with snappy performance and agile handling.
If you can live without a premium badge and want to save a few quid, then the closely related Peugeot e-208 and Vauxhall Corsa-e are roomier, claim just over 200 miles on a charge and are good to drive.
Verdict
BMW stole a march on rivals when it launched the i3, yet despite its age it still looks modern and features one of the most distinctive interiors in the business. It's also great to drive and, provided you don't need to carry more than four people then it's practical enough for a small car. Only in terms of range and charging speed does it trail the competition, but both are good enough not to be a deal-breaker.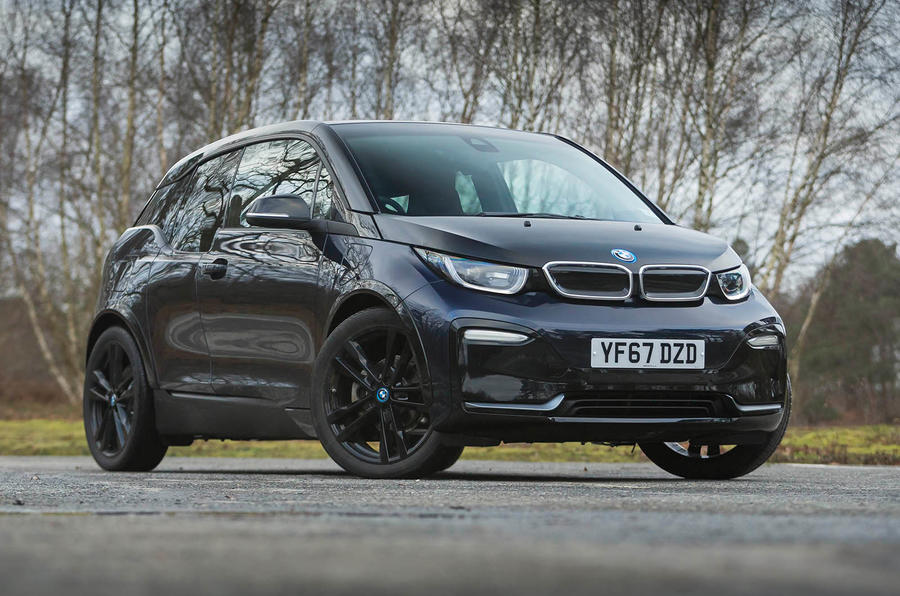 BMW i3 specifications
Motor: Electric permanent magnet synchronous
Gearbox: Automatic
Driven wheels: rear
Maximum power: 133kW
Maximum speed: 99mph
0-62mph from: 7.3-6.9secs
Electric range (official): 190 miles
CO2 emissions: 0g/km
Tyres from: 155/70 R 19
Kerb weight excluding driver: 1270-1345kg
Gross vehicle weight: 1730kg
Height: 1590-1598mm
Length: 4006-4011mm
Wheelbase: 2579mm
Width with mirrors folded: 1775-1791mm
Maximum boot capacity: 260-1100 litres
Rivals
READ MORE
Subscribe to the Move Electric newsletter
e-CARS
UK charging networks: complete guide to every provider
New Cupra UrbanRebel is a bold EV supermini with 273-mile range
e-BIKES
10 fun things to try on an electric bike
Living with a Gocycle G4: how easy is it to adjust to?
e-MOTORBIKES
Seat Mó eScooter 125 UK review
How to do a CBT on an electric motorbike
Energica unveils new Experia electric tourer motorbike
e-SCOOTERS
Are e-scooters legal in the UK?
Private e-scooter rules 'cannot simply copy' rental regulations
Superpedestrian's European boss on why e-scooters are for everyone
e-WORLD
New Candela P-12 Shuttle to arrive as first electric 'flying' ferry
Pipistrel Velis Electro: meet the first certified electric plane