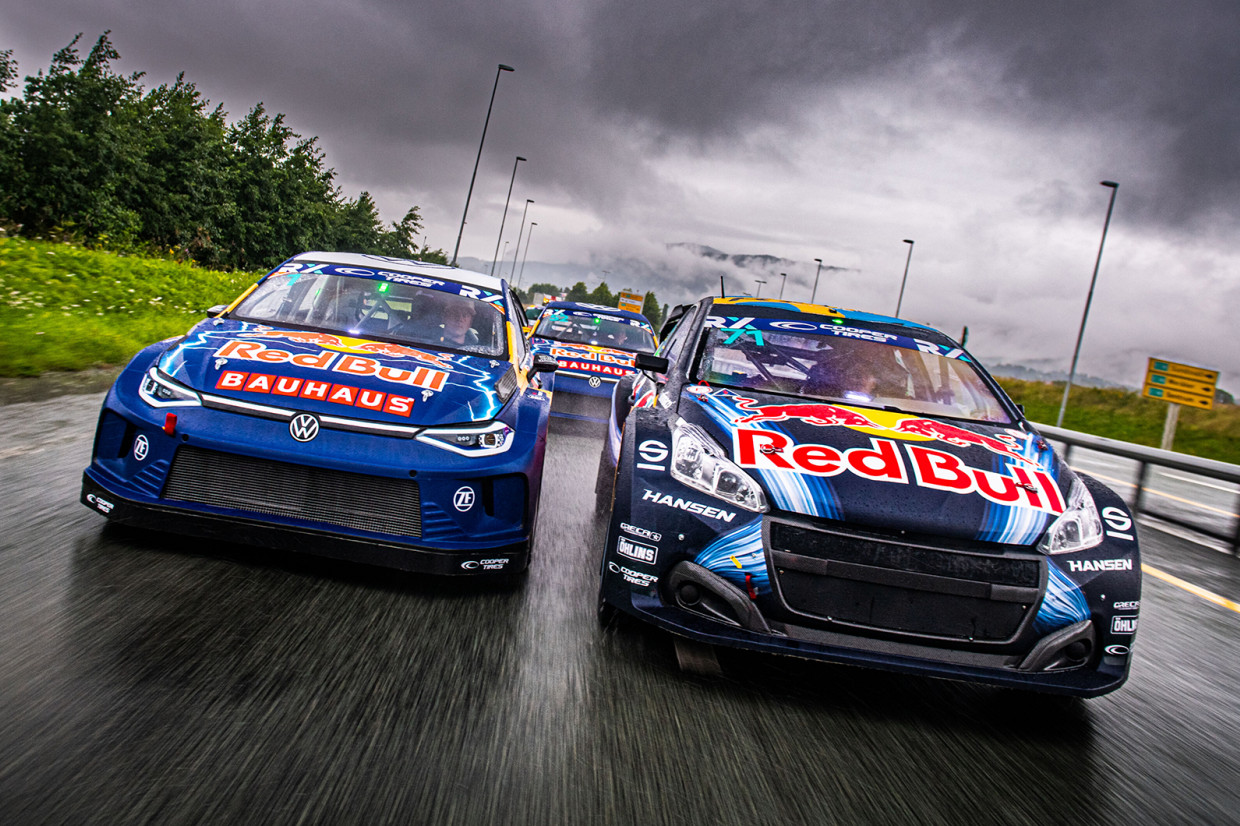 The electrification of international motorsport takes another significant step this weekend, with the rebirth of the prestigious FIA World Rallycross Championship as an all-electric category featuring 500kW supercars.
With the short sprint race format of rallycross ideal for full electric cars, World RX bosses have been working on plans to switch to electric cars for years. The lower-tier RX2e support category made the switch last year, but the top-level RX1 class continued to run for turbocharged petrol-engined cars, with an electric class ran on the side. 
Electric motorsport news and features in your inbox: subscribe to the FREE Move Electric newsletter
This year the main RX1 category will switch to electric power. While the chassis rules remain the same – allowing teams to continue with the cars they used last year – every machine will now feature a Kreisel Electric-developed twin motor powertrain.
That means every car in the top-class field will produce 500kW and 649lb ft of torque from a pair of electric motors, with one mounted on each axle. That will give the machines all-wheel-drive, and allow for a Formula 1-beating 0-62mph time of 1.8 seconds.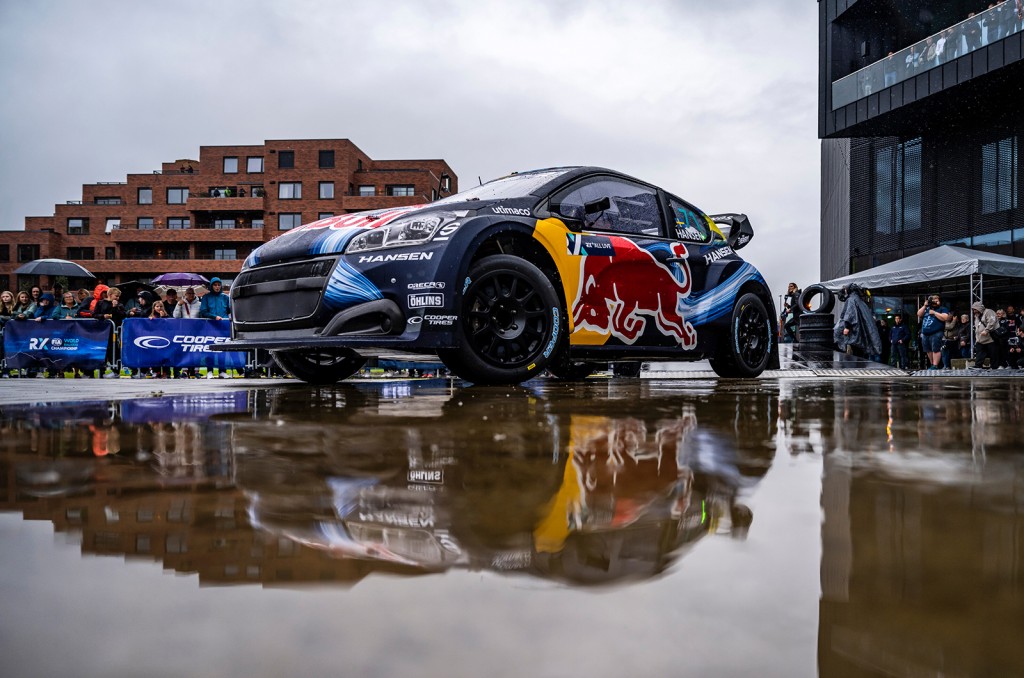 GCK Energy will handle the charging for the cars at each event, using mobile containers that will arrive at each venue pre-charged with 900kWh of power.
Interview: rallycross ace Tanner Foust on Extreme E and McLaren Racing
The first race for the new-look championship will take place in Hell this weekend. Yes, Hell. It's in Norway, since you were probably always wondering. And it's also one of the longest-running and most popular venues on the rallycross calendar – with the new-look cars shown off in a big pre-event ceremony in downtown Stordal (apparently the biggest town that's close to Hell).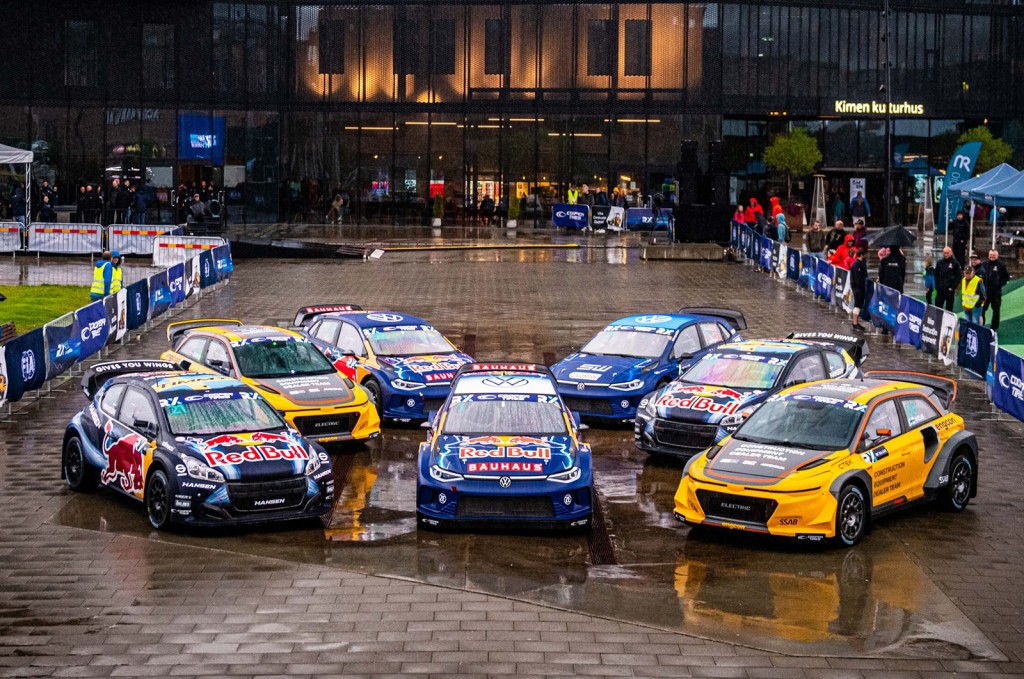 The entry list features most of the big stars of WorldRX in recent years, headlined by five-time champion Johan Kristoffersson in a Volkswagen Polo RX1e driver. His main competition is likely to come from 2019 champion Timmy Hansen, who finished tied on points with Kristoffersson last season. Hansen will race a Peugeot 208 RX1e, and will joined in the family Team Hansen outfit by younger brother Kevin.
When the teams finally leave Hell, this year's calendar will also feature events in Latvia, Portugal, Belgium and Spain, before concluding in Germany on November 13/14.
World RX isn't the only electric rallycross category about though: the rival Nitro RX category features the lightweight all-wheel-drive machine FC1-X machine that produces 787kW and 811lb ft of torque. That machine claims a 0-60mph time of 1.4 seconds.
READ MORE
Subscribe to the Move Electric newsletter
e-CARS
UK charging networks: complete guide to every provider
New Cupra UrbanRebel is a bold EV supermini with 273-mile range
e-BIKES
10 fun things to try on an electric bike
Living with a Gocycle G4: how easy is it to adjust to?
e-MOTORBIKES
Seat Mó eScooter 125 UK review
How to do a CBT on an electric motorbike
Energica unveils new Experia electric tourer motorbike
e-SCOOTERS
Are e-scooters legal in the UK?
Private e-scooter rules 'cannot simply copy' rental regulations
Superpedestrian's European boss on why e-scooters are for everyone
e-WORLD
New Candela P-12 Shuttle to arrive as first electric 'flying' ferry
Pipistrel Velis Electro: meet the first certified electric plane