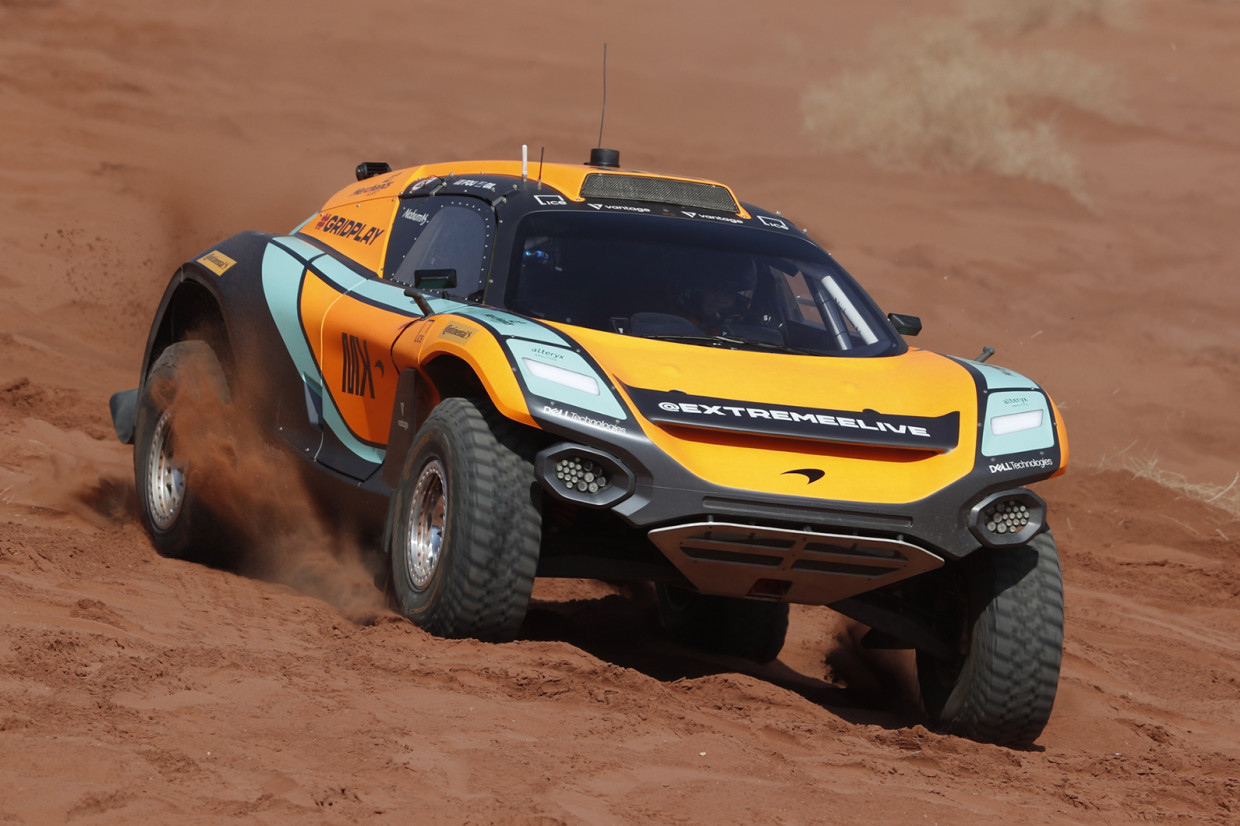 After an extended delay since the season-opening event in Saudi Arabia, the Extreme E championship for off-road electric SUVs finally resumes this week.
Following the cancellation of a planned event in Senegal, the series will stage a double-header this week, with a pair of Island X Prix events on Sardinia, Italy. The final of the first round will be held tomorrow (Thursday July 7), with the second on Sunday (July 10).
Extreme E: everything you need to know about the series for electric off-roaders
The two events will mark the second and third races for McLaren XE, the spin-off from the ultra-successful Formula 1 team which is contesting its first season in Extreme E.
Extreme E 2022: behind the scenes with Abt-Cupra
But while the series is new to off-road rallycross-style competition, its drivers are not. Emma Gilmour is a veteran rally driver, while Tanner Foust has extensive rallying and rallycross experience.
Foust, 49, has an incredibly broad CV: the American has also competed in drifting and circuit racing, has worked as a stunt driver and presented the US version of Top Gear. He also has previous experience in electric competition cars, having tackled a Mexican off-road event in a modified Volkswagen ID 4.
Move Electric caught up with Foust to ask about joining the storied McLaren Racing team, switching to Extreme E and the challenge of racing an electric off-roader.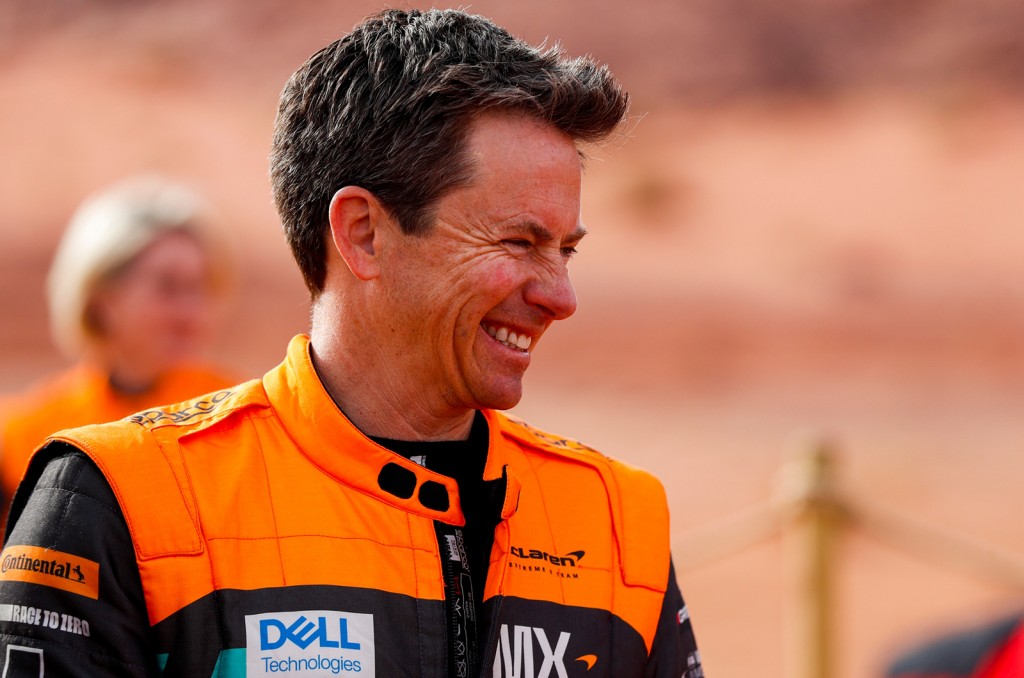 Did you ever think you've be a McLaren Racing driver?
"Never – although I've had a lot of 'never thought this would happen' moments in my career. I mean, coming from a family of doctors I never really thought that motorsport was a possible way to make a living. But it's been great for more than 20 years now. But McLaren has always been in a different category.
"So to get it even just to get a call from Zak [Brown, McLaren Racing boss] and see his name pop up on an email, at first I was like 'okay, maybe that's somebody else named Zak Brown'. But it was him – and working with the team has been amazing. It really does feel like jumping into another realm, in the way that things like our kit all matches so incredibly well, and every detail is taken care of."
In Extreme E you have to bring your own cutlery to cut down on waste – we hear McLaren has given all the team matching sets...
"I won't even go into how many details are covered, including the papaya cutlery, and having the exact shade of green or blue coffee cups that match the car. But everything that we can control is is taken care of like: you never have a doubt that you're missing any of the details that you can control. The different with a format of raving such as Extreme E, that I'm not sure a lot of the McLaren engineers are used to, is that the percentage of things in this style of motorsport that you can't control is quite high."
Are you able to help McLaren make that adjustment to the off-road racing world?
"The mechanics are awesome. They've done their homework, everybody's so well prepared. And in just talking to Tina [Gade, chief engineer], the rally experience she has is amazing. From a set-up point, maybe I have more experience with tyres of the size we're running and suspension given the size of the bumps we're running over. So I do try to carry the load on that type of setup. But the mechanics are just straight professionals. It wouldn't matter if they were doing boat racing. You know, they're, just straight professionals and they just get it done."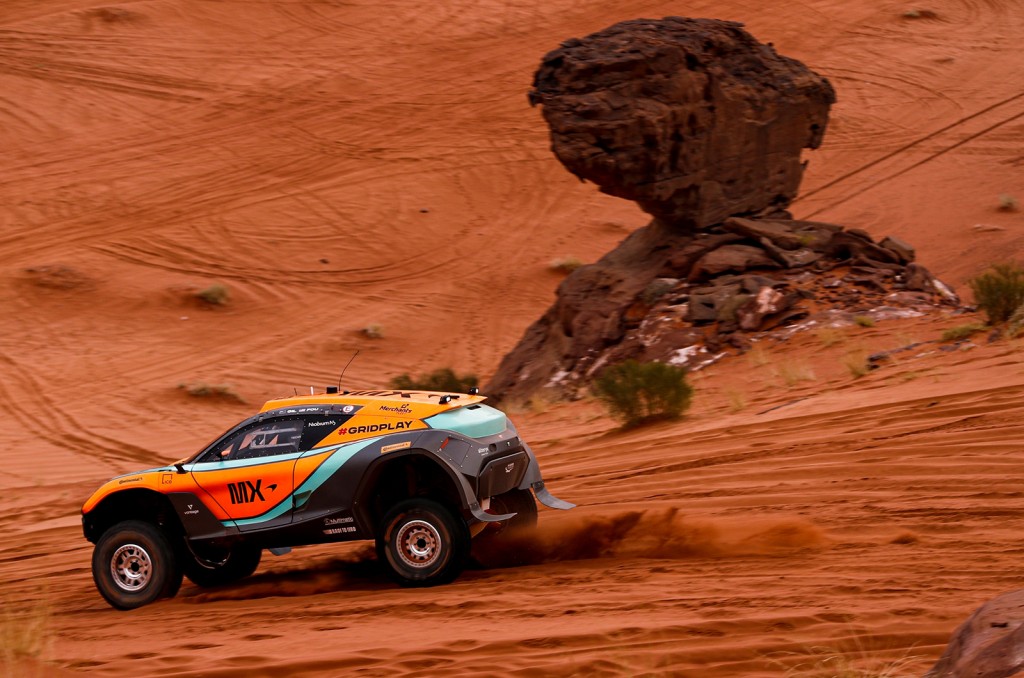 You've done a lot of off-roading. How does Extreme E compare?
"I have a lot of rallycross and rally experience, I've done the Baja 1000 seven times, and I've done various races under various sanctioning bodies in Mexico and in the US in big trucks like this. And I do think off-road has a great future with electric motorsport.
"I wasn't convinced the first time I went down to the Baja 1000 in Mexico with an electric truck, but the fact there are so few moving parts, and so little to go wrong from a mechanical standpoint, is almost a relief while you're driving. We're pushing a lot of power through these Extreme E machines. And Spark [which manufactures the Extreme E Odyssey buggy] is working and evolving and pushing the limits of what has been developed for electric vehicles to make these work. Every so often there's a gremlin. But you don't have to worry about the motors going bad, which is normally your concern in a race that's as abusive is this.
"They're also quite easy to drive, because you don't have to worry about what gear you're in. You have all the torque you want whenever you want it. So that makes it easy."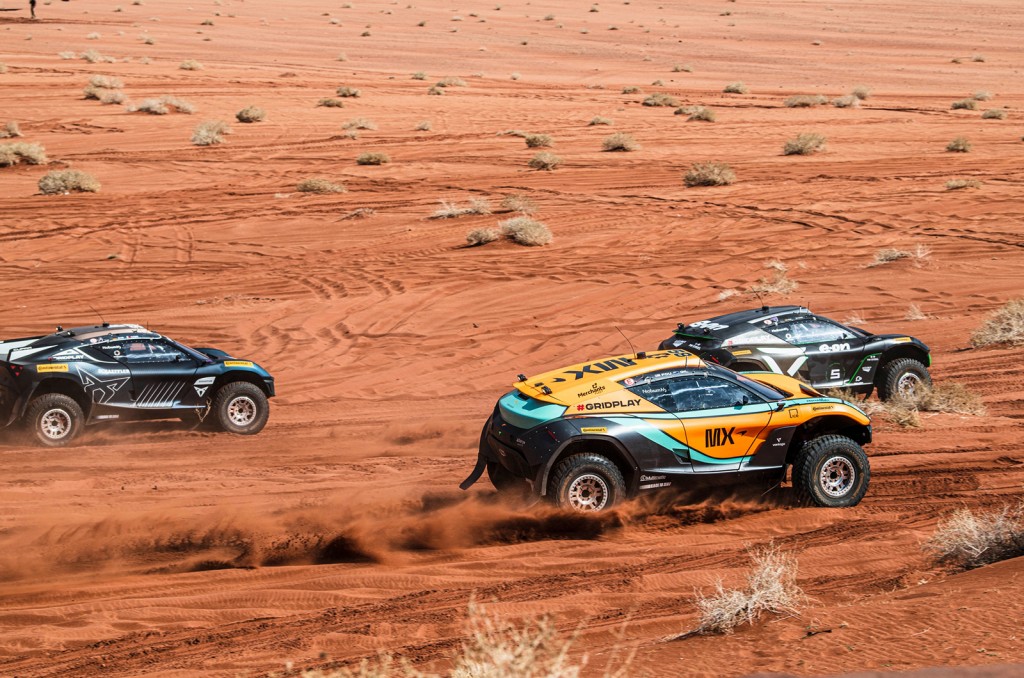 So if you're not worried about gearing, what are you focusing on?
"Maybe you notice how big the bumps are a little bit more since you don't have all the noise from the engine and everything else happening. You know, they certainly look really big!
"But yes, your attention goes elsewhere and so the focus is completely on suspension. You're completely trying to figure out what you could change to make it faster over terrain where it's not a road. You spend a lot more time focusing on set-up rather than going 'what was that noise?'"
Is it a very different experience racing electric cars? When you're racing side-by-side do you even notice the lack of noise?
"It's a good question. It would it sounds impossible to say that you don't notice the difference. But I will say that when you're chasing another car and going door-to-door, there really is no difference. It's just racing. And then, when you're driving alone, you're going faster than you think because of the lack of noise. When you hit a bump and feel how much air you catch your it that you it strikes you that 'okay, I'm going very fast right now'. But when you're door-to-door, it's just tactics, it's momentum, it's just racing line. All the same thoughts you have in a combustion car."
So is it a hard adjustment?
"You do have to push a reset button in your head. A lot of times you can learn a track using gears. That's how I learned trucks in rallycross: 'this corner is second gear, then I downshift, then I go up to fourth and then this corner is third gear' – you sort of memorise the track through the gears. So you definitely do not have that reference point with an electric car. 
"If if was very slippery or you were driving on ice, the gear can be helpful as a bit of a rev limiter to combat wheel spin. Here, if you flat-foot it on a slippery surface, it would do 160mph and you'd spin the wheels off the thing. There is some adjustment there – and it's a challenge because there's so little seat time in Extreme E. But, ultimately, in that moment of being door-to-door for three minutes, whether it's an electric or combustion car, it doesn't matter: it's still racing."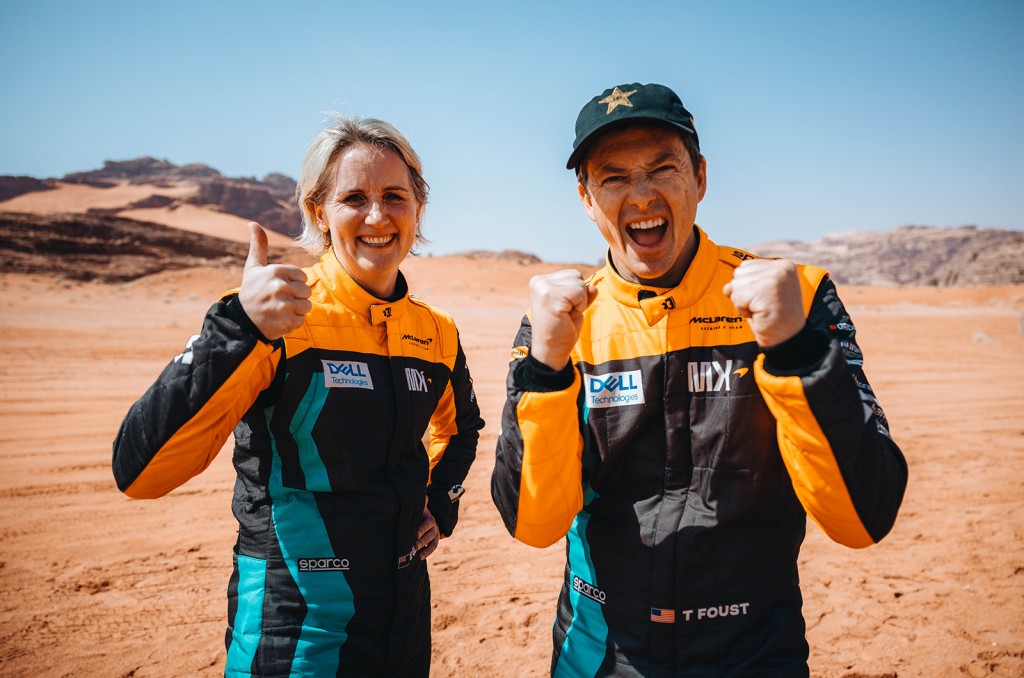 READ MORE
Subscribe to the Move Electric newsletter
e-CARS
UK charging networks: complete guide to every provider
New Cupra UrbanRebel is a bold EV supermini with 273-mile range
e-BIKES
10 fun things to try on an electric bike
Living with a Gocycle G4: how easy is it to adjust to?
e-MOTORBIKES
Seat Mó eScooter 125 UK review
How to do a CBT on an electric motorbike
Energica unveils new Experia electric tourer motorbike
e-SCOOTERS
Are e-scooters legal in the UK?
Private e-scooter rules 'cannot simply copy' rental regulations
Superpedestrian's European boss on why e-scooters are for everyone
e-WORLD
New Candela P-12 Shuttle to arrive as first electric 'flying' ferry
Pipistrel Velis Electro: meet the first certified electric plane