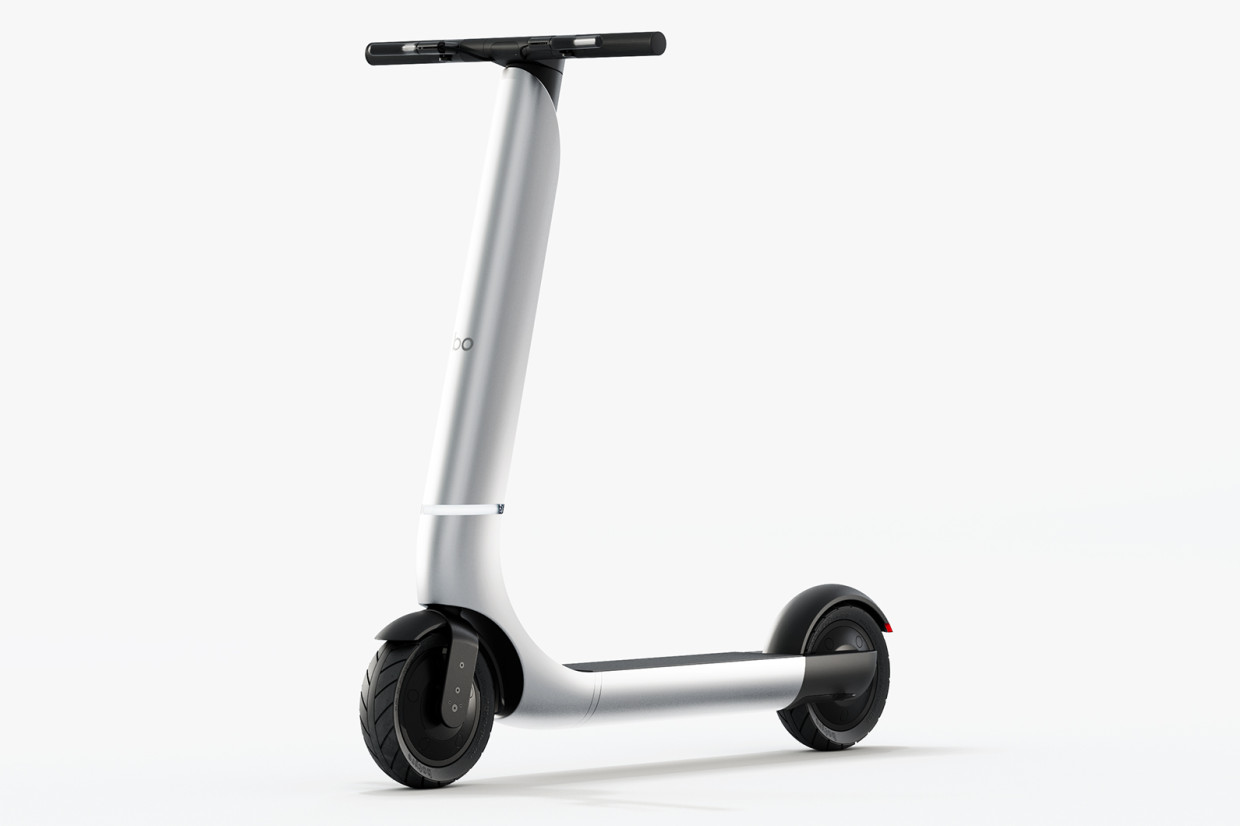 Sell it to me in a sentence…
The first electric scooter from ambitious British start-up Bo, the M is a premium machine that looks unlike anything else on the market – and is packed with innovative technology and features.
I've not heard a Bo peep about this firm. Tell me more…
Bristol-based Bo – the firm styles it bo, in part because it looks a bit like a scooter – was founded in 2019 by a trio of ex-automotive engineers, who worked for the likes of Formula 1 tech spinoff Williams Advanced Engineering and car giant Jaguar Land Rover.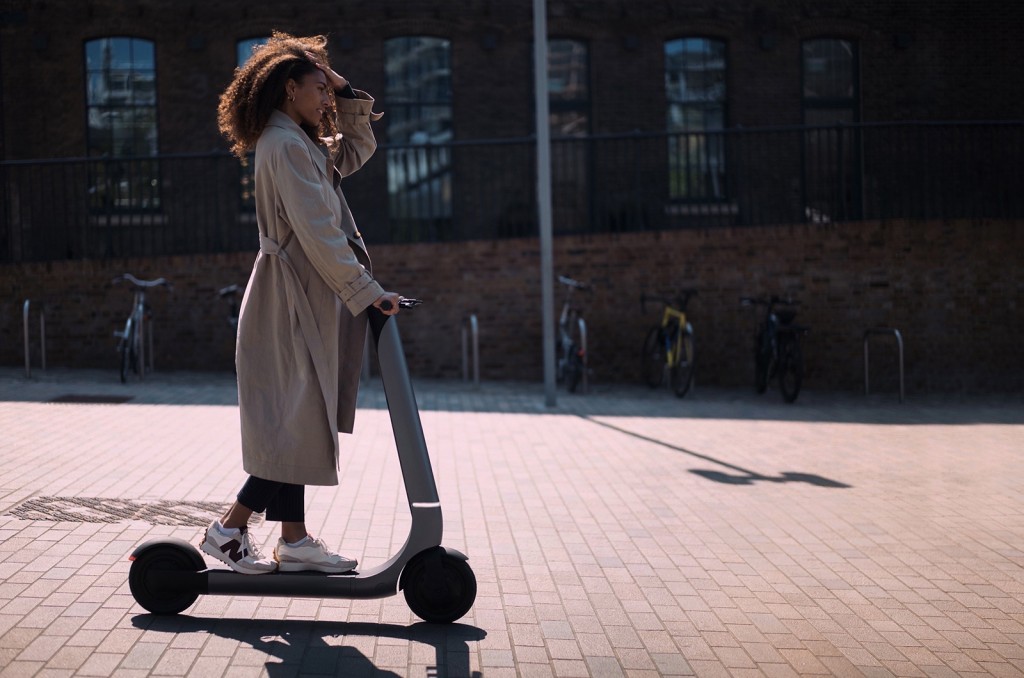 The firm set out to apply automotive design and engineering principles to e-scooters, with the goal of creating a machine that would tempt people out of their cars. The M is Bo's first product, and the result of three years of development.
Move Electric recently had a chance to meet the Bo team and try a late prototype version of the M, which is now available to pre-order before sales start in early 2023.
A quick reminder on e-scooter legality…
While it is legal to buy an e-scooter in the UK, it is currently illegal to use a privately owned machine on public roads
Are e-scooters legal? Move Electric's definitive guide
The government has announced plans to create a new vehicle class to legalise private e-scooters, which will be part of a Transport Bill that has to pass through parliament, a process that is unlikely to be completed until some time in 2023.
Move Electric's test ride on the Bo M was on privately owned land.
It doesn't look much like an e-scooter…
There's no doubt the Bo M stands out among the rapidly growing rack of e-scooters on sale today. With its smooth styling, curved chassis and sheer road presence, it has a presence and style quite unlike anything else on the market.
Bo says it's designed to sit between an e-scooter and an e-bike, with the intent it could be used for longer journeys than most e-scooters – and also attract riders who wouldn't previously have considered the machines.
The most notable feature is the single-piece curved aluminium chassis – Bo calls it the Monocurve – which unites the footboard and steering column. It's a chunky unit, with the curved front finished in a sleek silver.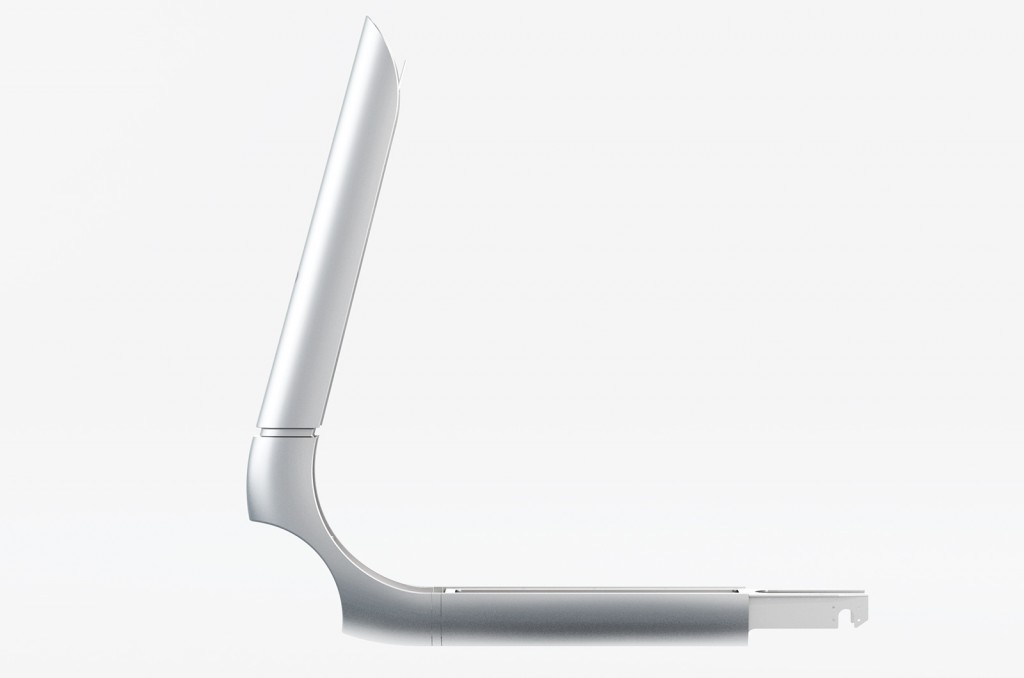 The column has a flat back finished in black, and has a system that can extend two steel hooks to hold shopping bags in place on the board. Those hooks also have loops built in that a lock can be attached through.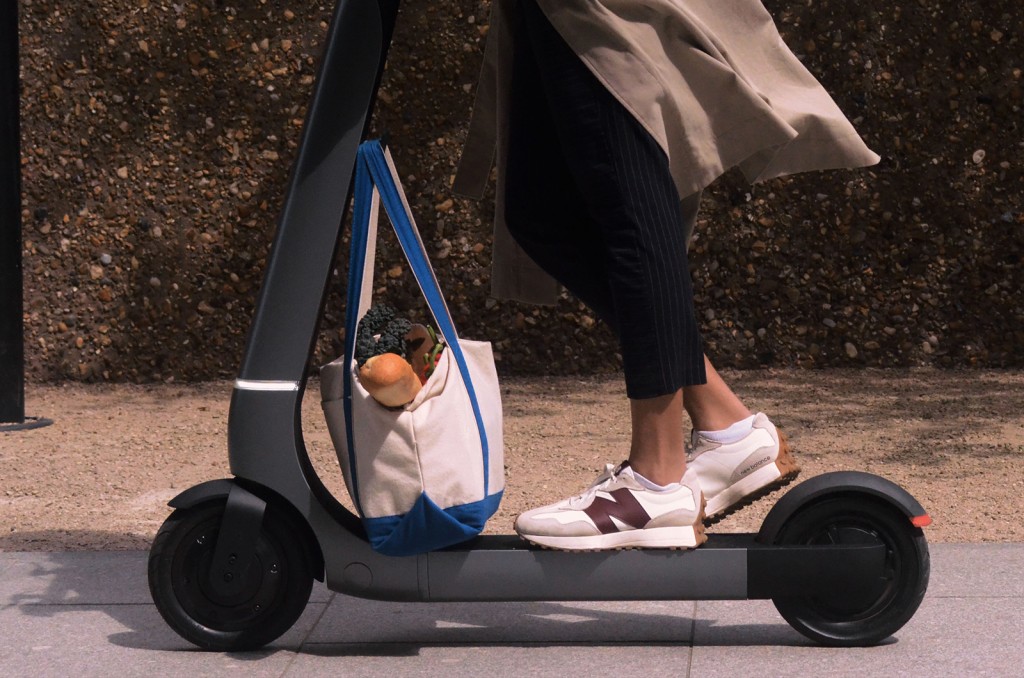 There's also a wraparound LED 200 lumen 'Light Halo' located low down on the unit, designed to offer 360 degrees of illumination and help increase the visibility of the scooter for other road users.
The handlebars are 580mm wide, while the 930mm wheelbase is designed to allow for a larger, wider board. There's a 76 degree steering angle, and overall the machine weighs 18kg.
Electric news and reviews in your inbox: subscribe to the FREE Move Electric newsletter
To our eyes, the styling is particularly sharp, with slightly futuristic and minimalist styling that results in the sort of upmarket, clean design you'd expect from Dyson, Apple or the myriad premium car brands. It looks reassuringly well built, giving you confidence even before you step on its satisfyingly wide board.
The radical styling of the Bo hasn't just been done to make it stand out, though: its creators claim it's a reflection of the different development route they've taken with the machine. Instead of starting with the design of a kick scooter and adding an electric motor and battery attached, Bo effectively set out to reengineer an electric car into a two-wheeled, ride-on package.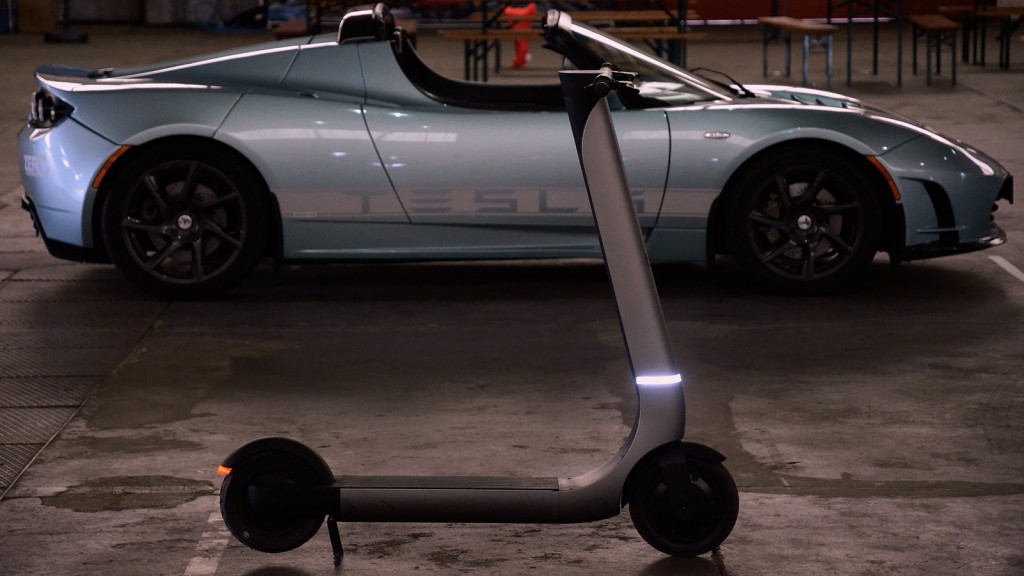 "The reason we've come at this differently is that everyone coming from the Micro up says 'how do we take this toy and put it on the road?'," says Bo co-founder and CEO Oscar Morgan. "With Bo it's like someone said 'we love what you do with cars, how do you make it city-sized?'
"It's been about shrinking the exact same philosophy we use in automotive into something more appropriate for a single user trying to get across town in a quick and convenient fashion."
So does the automotive influence extend beyond the styling?
Absolutely. In fact, the bold styling is largely a byproduct of the automotive-inspired technology that Bo has packed into the M.
Let's cover the relatively conventional bits first: the M is powered by a 500W electric motor that has a top speed of 21.7mph – although this can be altered depending on the regulations in a specific market. 
The machine has a range of up to 31 miles, and the battery can be charged in around three hours on a standard electricity connection.
There are also 10in wheels at front and rear, using tubeless pneumatic tyres that Bo says were chosen both to maximise road grip and reduce the chance of punctures.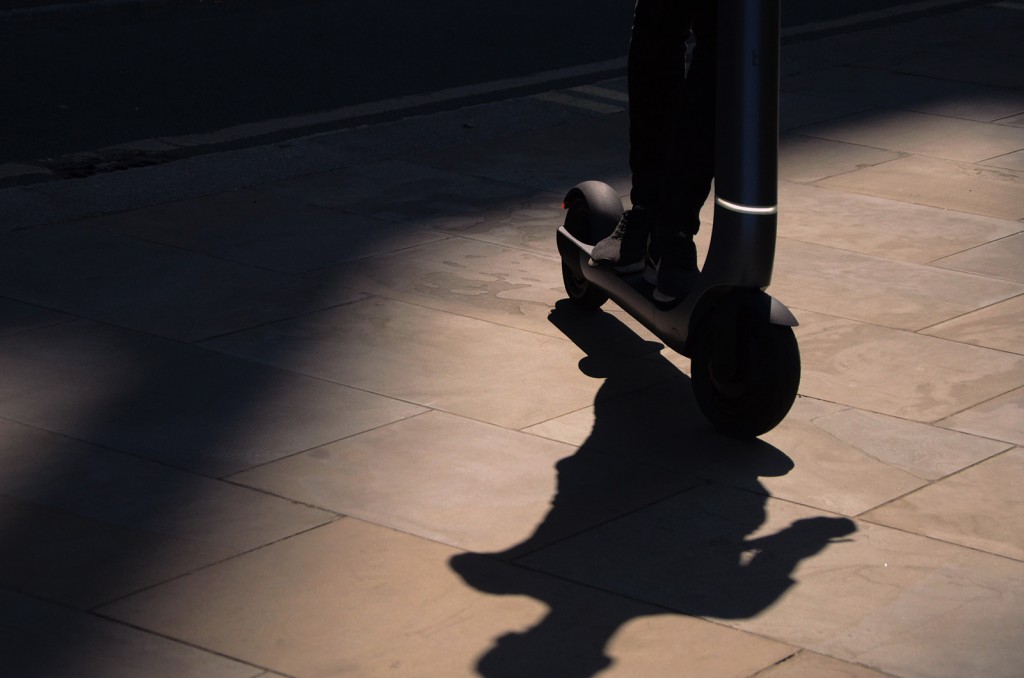 There's a front drum disc brake on the front wheel, but unusually the machine features a Kinetic Energy Recovery System (KERS) electronic brake on the rear. Similar to the system's features on many road cars, it helps to recharge the battery when braking, helping to increase the range.
The Bo's deck has been built with a panel featuring the same materials used in running shows, which is intended to reduce road vibrations and remove the need for more complex and expensive suspension.
Bo also has put a lot of effort into developing software, including a sophisticated range calculator that it claims will be more accurate than the systems on most e-scooters. The firm has developed a bespoke torque map for the machine, which can also accept over-the-air updates.
But the car-based development Bo is most proud of its what it calls Safesteer, an active system that stabilises the road across bumps and dips. It means that the steering column will effectively centre itself, in the same way a car will do if you take your hands off the wheel.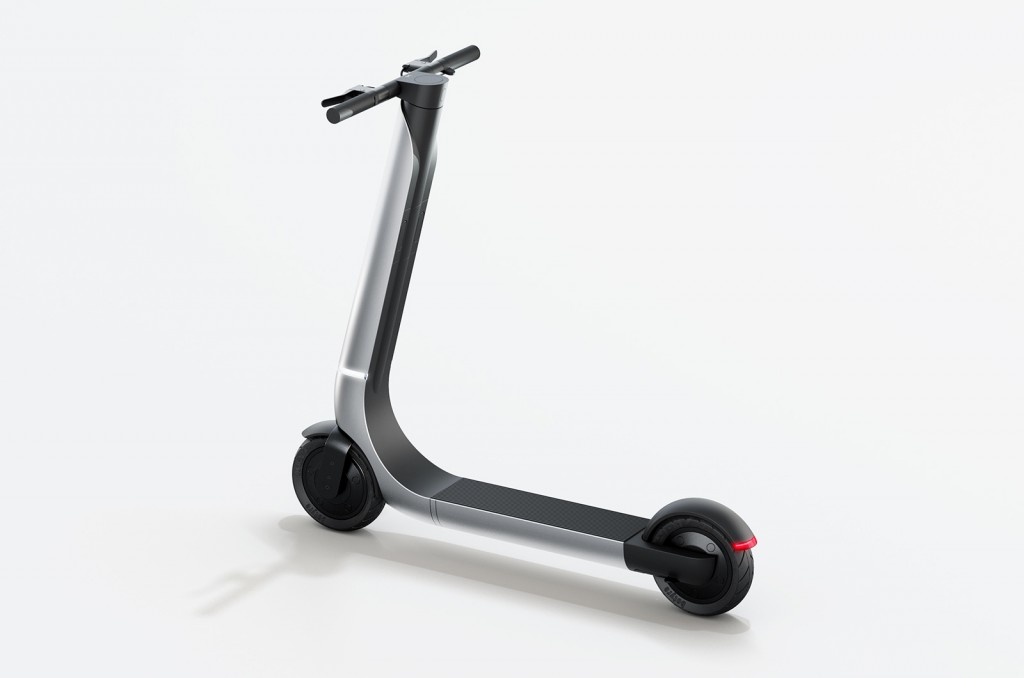 What's it like to ride?
Move Electric had a short ride on a late prototype version of the Bo M, and the quality of the machine was immediately notable.
The M has a reassuring heft to it, and it was easy to find a comfortable standing position on it. The steering had a good weight to it, too. It feels like a machine that would remain comfortable for longer journeys than some other e-scooters.
The machine was pleasingly simple to control, with a thumb throttle on the right handle, and two handbrake levers for the front disc brake and the rear KERS brake. 
As is standard, you have to push the M to get it moving before the power will kick in, and when it does it's a smoother deployment than in some cheaper scooters. But it's quickly up to speed, while the power delivery is reassuringly linear.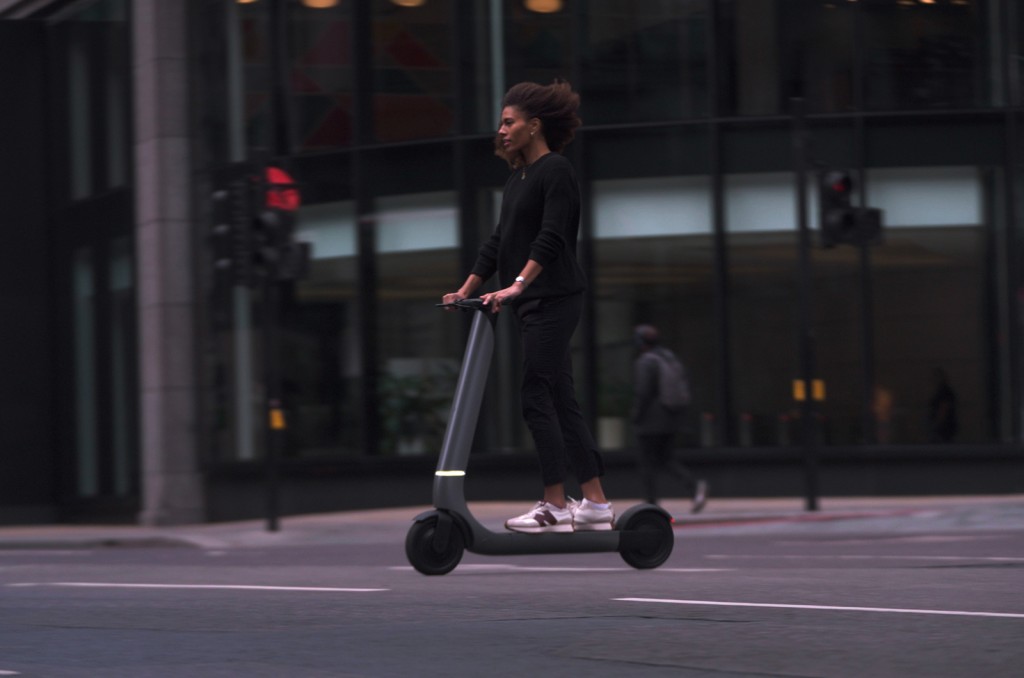 The KERS e-brake also worked particularly well, subtly but smoothly slowing the machine. In a similar way to the regen systems on many road cars, once adjusted to the system you could intuitively use the e-brake to settle the machine a little approaching corners, modulating the speed without the jerkiness of applying a physical brake – which you barely felt the need to apply at all.
But it's the excellent ride that was most notable from our short test ride, on a mixed surface that features a number of surface joints, cracks and imperfections. Even riding over the biggest bumps we could find the M remained well-composed at all times.
The benefits of the Safesteer system could also be felt in how the steering never jarred when it hit a lump in the way that it can do on some more basic e-scooters. More generally, the steering had a reassuring weight and heft to it. It perhaps feels a little heavier than some rivals, but that matches the general feel of the machine.
Are there any drawbacks? 
Well, that depends on how you might store your e-scooter. The most controversial design feature of the M is Bo's decision to forego a hinge mechanism that would allow the scooter to be folded up for storage. 
That was a conscious decision to enable the monocurve chassis and remove what the firm felt was the biggest weak link on e-scooter design.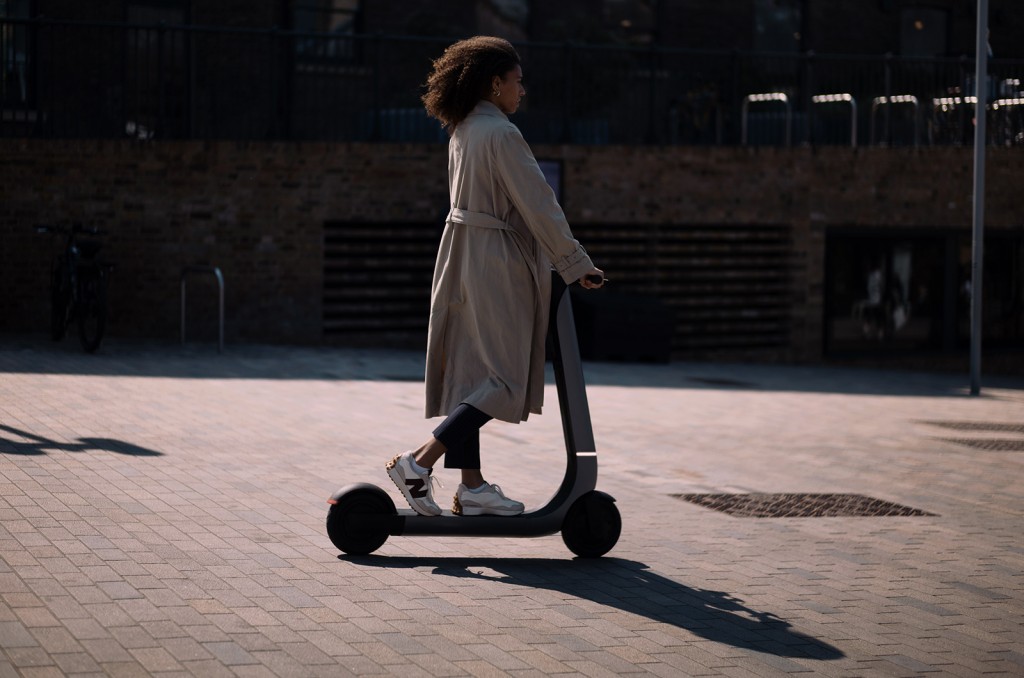 The firm says that reflects the design of the M as being intended for end-to-end journeys (so such as commuting from work to home, rather than riding it to the train station) with space for private parking at both ends, and research it conducted that suggested the bulk of e-scooter users rarely folded their machines for storage.
"It's a point of weakness," says Morgan. "It's a bit of an F1 principle that we brought through with us: when you do have an attribute, you focus on making it great. The first problem people have in going from a car to a scooter is safety and stability. So our goal, above all else, was to make the M ride great, and make it really stable and comfortable."
How much of a deal breaker that is will depend on your circumstance and how you might use an e-scooter – and Bo clearly hopes the ability to use a bike lock on the M could help overcome the lack of folding when parked.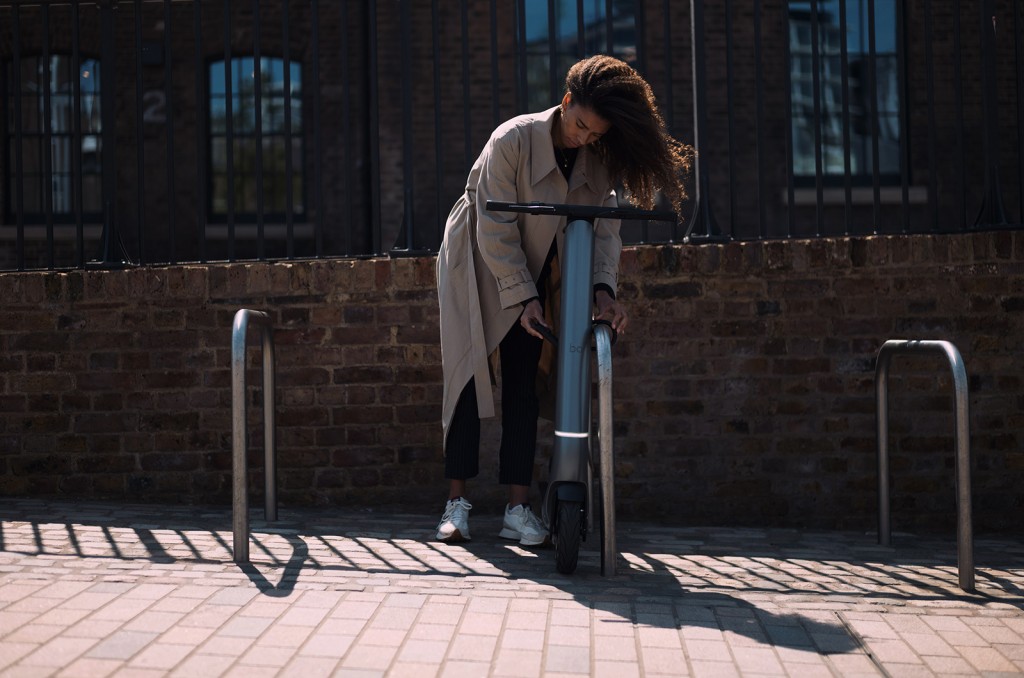 So what does the Bo M cost?
Befitting its premium design and the substantial technology contained within it, the Bo M retails at a hefty £1995, putting it right at the premium end of the market and well above currentl leading machines such as the Pure Air Pro LR. Bo will also offer the machine on a subscription basis, priced from £69 per month.
It's certainly a price that will give many potential buyers pause, even with the design and technology the machine features. That said, Bo claims it is trying to win over newcomers to e-scooters who  might switch out of their cars, and that price certainly seems more reasonable if you put it in the context of city cars, quadricycles and e-bikes.
When can I buy one?
The Bo M is available to preorder now from the firm's website, with UK deliveries set to start in June next year – by which time, the firm hopes, the legislation to allow the use of private e-scooters on public roads should be in place.
Verdict
We'll wait for an extended test on a finished Bo M before we can offer a definitive verdict and star rating, but it's definitely an exciting entry to the e-scooter scene. It's excellent and confidence-inspiring to ride, and offers something genuinely different in a still-evolving market. 
There are some question marks: the styling might be a little too dramatic for some, and the lack of folding mechanism might be a deal-breaker for others. The machine's high cost will likely also be a sticking point, but if you can afford it there's no doubt you'll be getting a quality machine for your money.
Even with those questions, it's encouraging to see the way the Bo M is pushing e-scooter development: there's no doubt that it's set to be a stand-out product that could really shake up the market in terms of pushing both design and technology.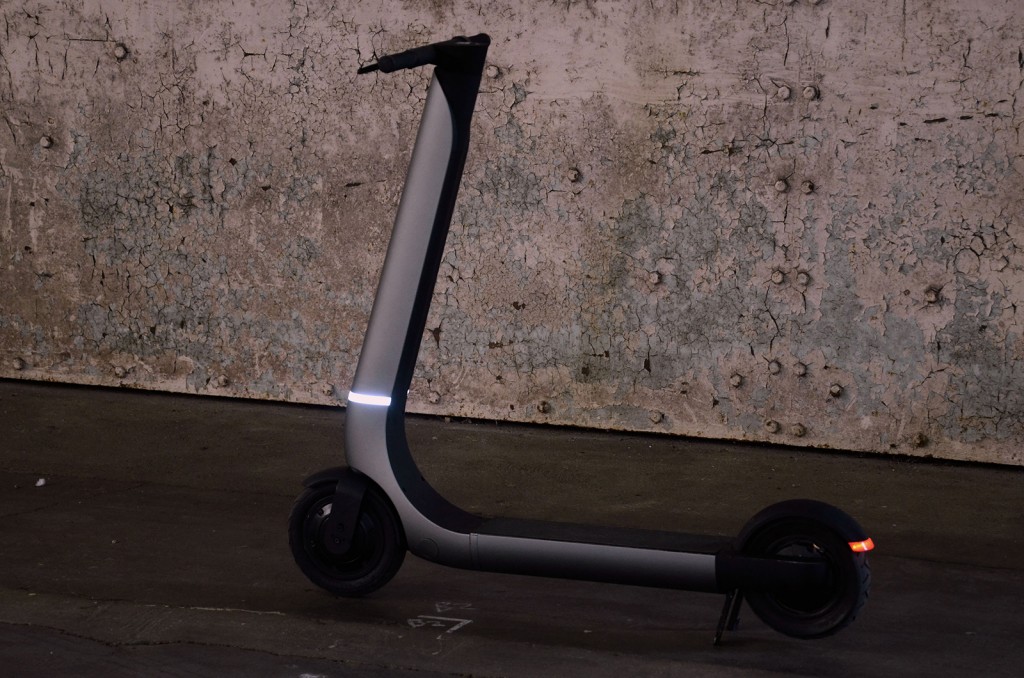 Bo M specifications
Price: £1995 (£69 per month)
Out: Spring 2023
Motor: 500W electric motor
Top speed: 21.7mph (depending on local rules)
Range: 31 miles (claimed)
Battery size: not given
Charging time: 3 hours (claimed)
Weight: 18kg
Chassis: Aluminum frame
Braking: front drum brakes, rear KERS e-brake
Wheels: 10in pneumatic tyres
READ MORE
Subscribe to the Move Electric newsletter
e-CARS
UK charging networks: complete guide to every provider
New Cupra UrbanRebel is a bold EV supermini with 273-mile range
e-BIKES
10 fun things to try on an electric bike
Living with a Gocycle G4: how easy is it to adjust to?
e-MOTORBIKES
Seat Mó eScooter 125 UK review
How to do a CBT on an electric motorbike
Energica unveils new Experia electric tourer motorbike
e-SCOOTERS
Are e-scooters legal in the UK?
Private e-scooter rules 'cannot simply copy' rental regulations
Superpedestrian's European boss on why e-scooters are for everyone
e-WORLD
New Candela P-12 Shuttle to arrive as first electric 'flying' ferry
Pipistrel Velis Electro: meet the first certified electric plane