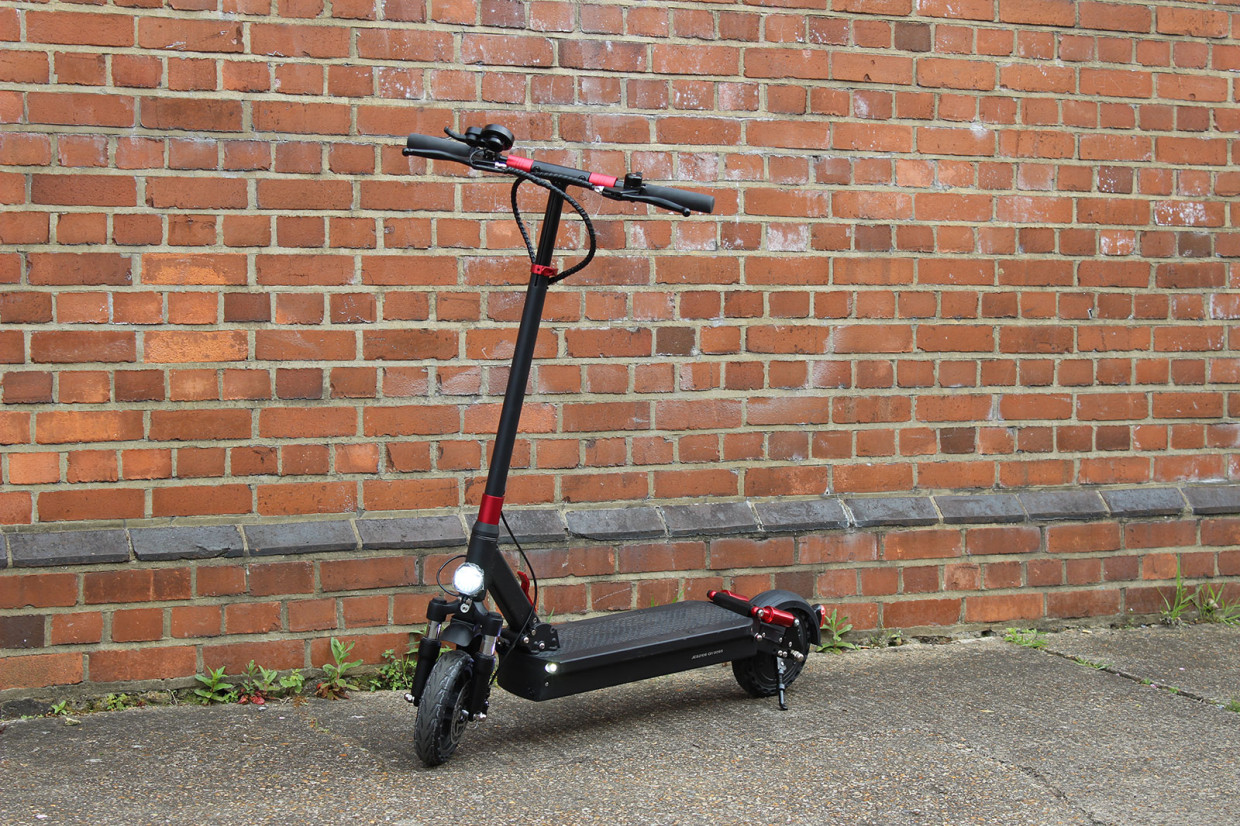 Move Electric rating: three-and-a-half stars out of five
Sell it to me in a sentence…
The Joyor GS5 is a rugged electric scooter designed for long distance commuters who are looking for a machine that blends durability with great stability and safety.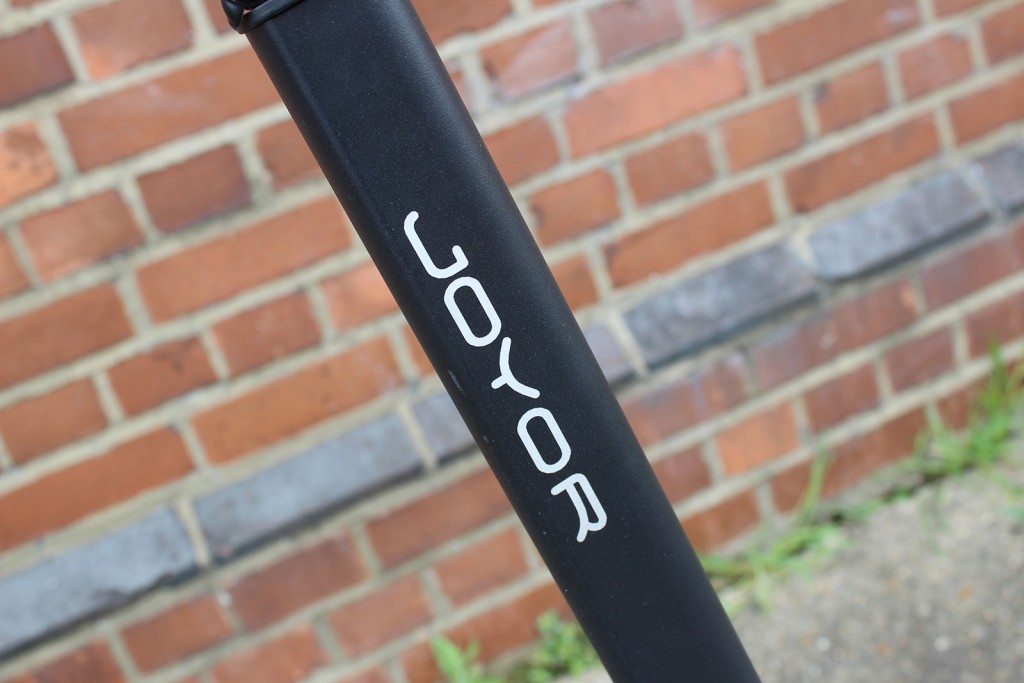 Joyor? Tell me more about the brand…
Aiming to bring a new level of, ahem, joy to the electric two-wheeled sphere, Joyor produces a range of e-bikes and e-scooters, which are manufactured at its facility in China. 
With headquarters in Barcelona, Spain, Joyor is a global brand with more than 150 distribution centres and its hand in all the biggest markets, including Asia, Europe and North America. 
Subscribe to the Move Electric newsletter
A whopping 13 e-scooters form part of the firm's line-up, with the GS5 pitched as an urban commuter due to its longer range and suspension set-up.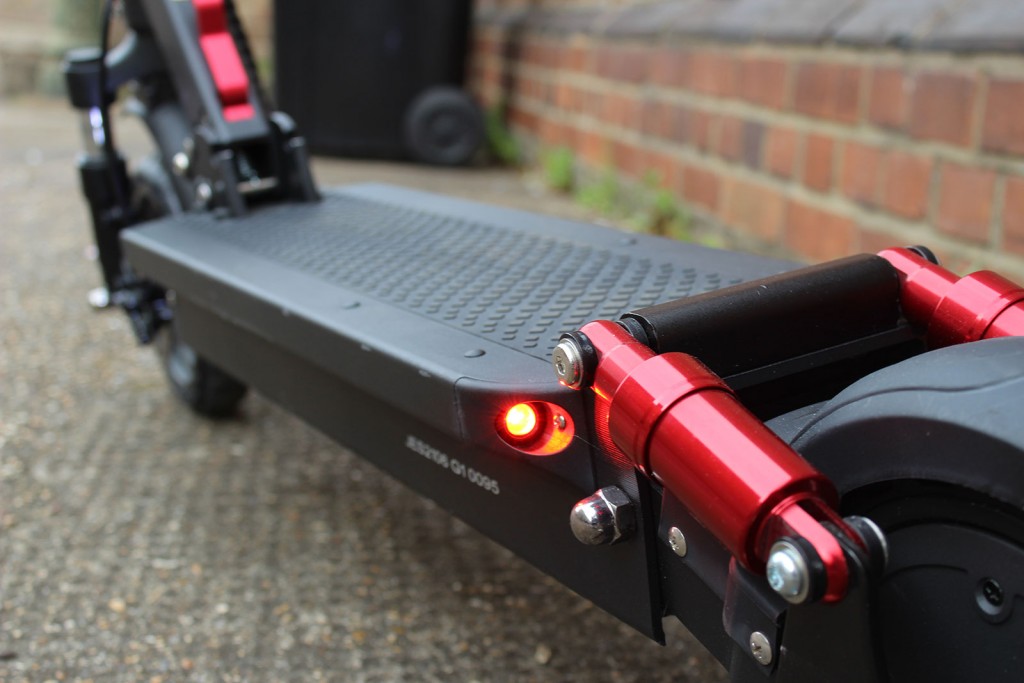 Remind me, are e-scooters legal to ride in the UK?
At the moment, it is illegal to ride a privately owned e-scooter on public roads or pavements in the UK. Rental e-scooter, operated by firms such as Lime, Tier, Dott, Voi and Superpedestrian, can be ridden on the road as they are part of the government-approved trials. 
Last year the government revealed plans to legalise e-scooters so that they can be ridden in public, but the new Transport Bill that would contain regulations to lift restrictions on the machine has been canned - and is now unlikely to be considered until after the next election. 
Of course you can still buy and own an e-scooter, but be aware of the rules: if you are caught riding a privately owned device on the road you could be fined and have your e-scooter seized by the police. 
London e-scooter firms begin on-street testing of acoustic warning alert
What is it like to ride?
Step on to the GS5 and you immediately notice its well-proportioned footboard, which makes it super easy to get comfy on the machine. You can also adjust the height of the handlebar stem allowing you to adopt a number of riding positions. 
Despite its pleasing ergonomics, we weren't as fond of the accelerator. Unlike most e-scooters, the GS5's accelerator is connected to the LCD screen above the handlebars, whereas most devices feature a thumb-operated means of control.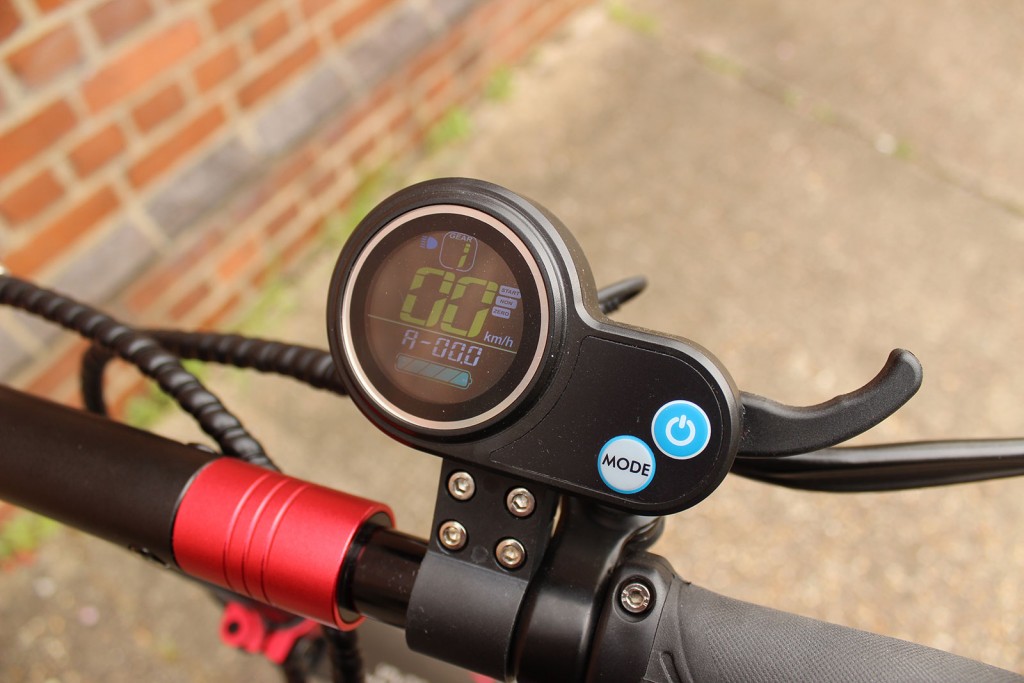 It's easy to get used to, but there is a delay  between accelerator inputs and the motor kicking in which can make the Joyor more challenging to manoeuvre, especially at lower speeds where the GS5 has a tendency to lurch forwards. This is less of an issue when up to speed, and in fairness the motor itself packs a solid punch, thrusting you forwards with total ease. 
There are three riding modes to choose from, each limiting the speed of the GS5 for riders to use depending on their environment. Mode 1 is too slow to use regularly as the speed is heavily limited, while mode 2 proved more enjoyable, allowing for greater speeds. Mode 3 proved the most fun, with all 500W sent to the rear wheel the e-scooter felt even more spritely and felt seriously quick at top speed.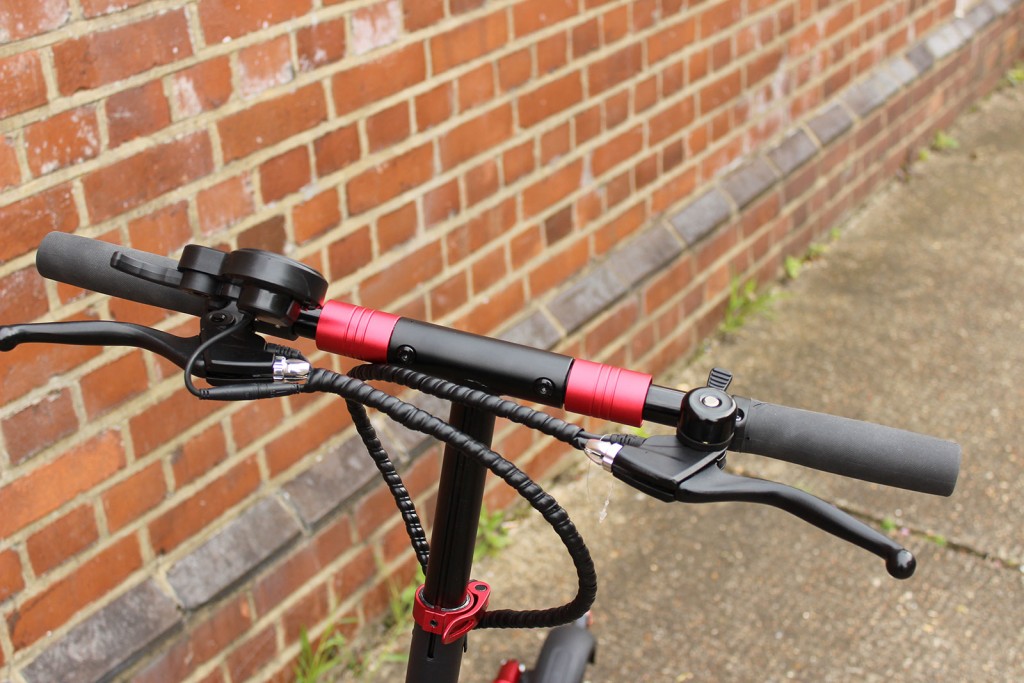 As for ride quality, the Joyor does lag behind somewhat and feels firmer than other e-scooters we have tested. While the double suspension set-up does offer some level of reprieve over unkempt road surfaces, the solid puncture proof tyres makes the overall ride harsher and less refined. Simply put, it doesn't perform as well as a machine with bigger wheels and tyres. 
How far can the GS5 go?
Sitting in the Joyor's footboard is a 624Wh (48V 13Ah) battery which offers up to 31 miles of range and has a top speed of 15.5mph. Thanks to its bigger battery, Joyor says the GS5 should offer the same level of performance when travelling up hills with a 15 percent gradient. 
Charging the Joyor takes around six to seven hours.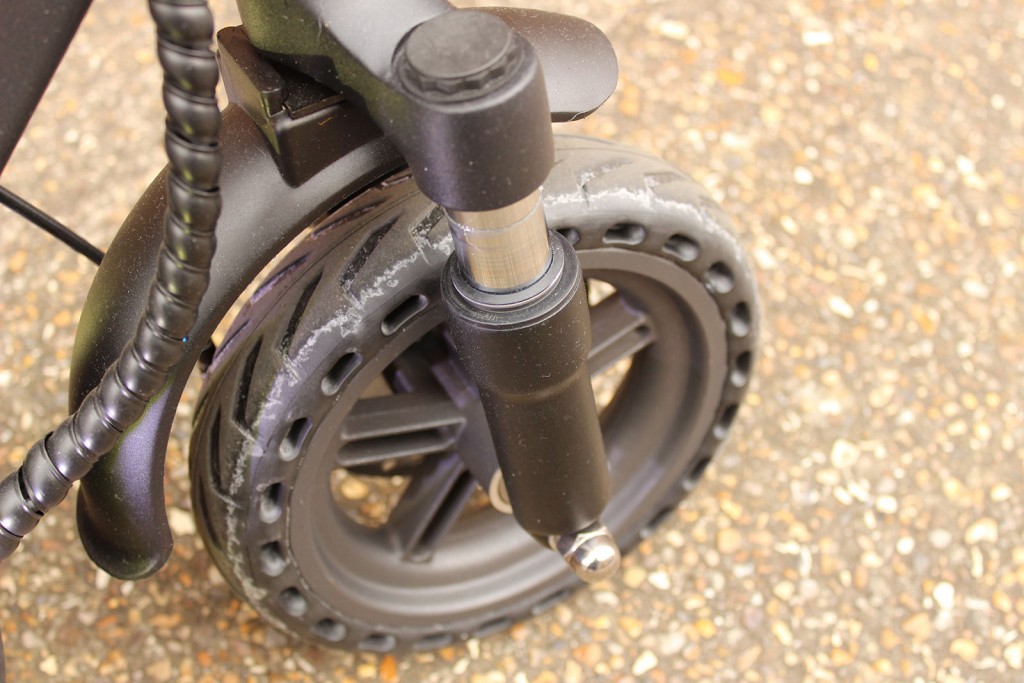 Any standout features?
While most e-scooters come with just one brake at the rear, the Joyor gets front disc brakes and rear drum brakes. Both provide excellent stopping power and if that isn't enough, there's a foot brake should you only need to slow down rather than fully stop. 
The LCD screen – which displays information on the charge level, speed and riding mode – is clear and easy to read. Flicking between modes is a doddle, too, with a simple push of the 'mode' button.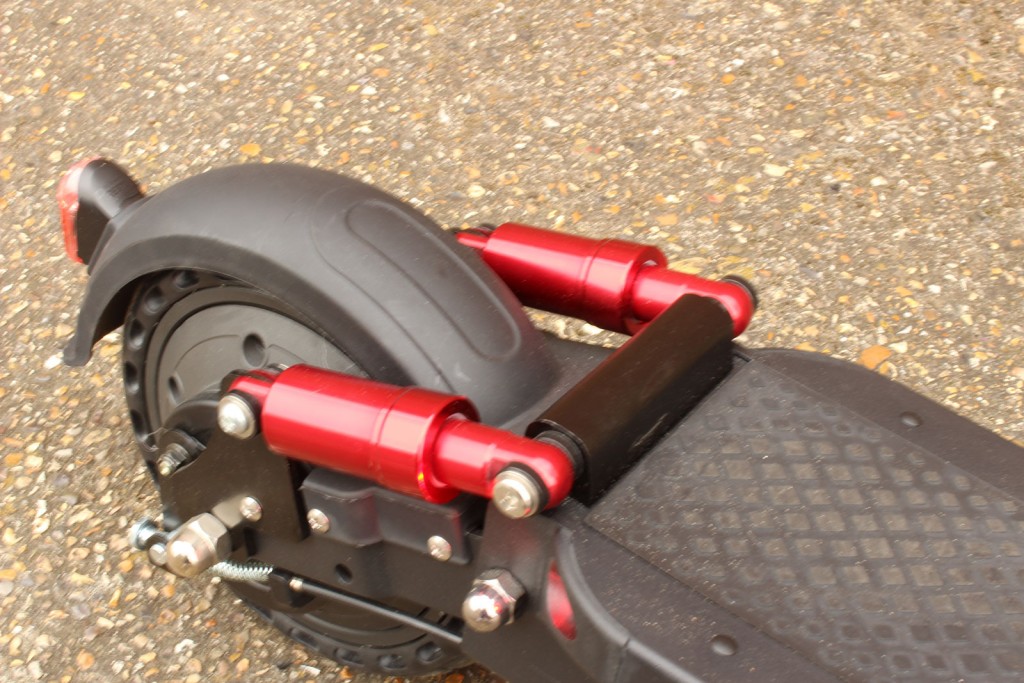 And while it's more an aesthetic option rather than a specific feature, we're a fan of the neat red accents on the suspension and handlebars. 
It's also worth mentioning that the GS5 can be folded for easier storage at home and to make transporting the device when on the move. At a hefty 19.4kg however, you wouldn't want to be lugging it around for long. 
Should I consider any rivals?
With a starting price of £499 (sale price £399.20), one of Joyor's closest competitors would be the Niu KQi3 sport. Although its app-based set-up is a little fiddly, it's great to ride thanks to its large footboard and fizzy electric motor. Its range isn't as good as the GS5, with the Niu capable of 21 miles of range between charges. 
Another alternative would be the Eskuta KS-450. This robust and rugged machine can travel up to 31 miles, but is better to ride thanks to its 10in wheels providing more comfort on pockmarked terrain. It's also £30 less than Joyor, making it excellent value for money.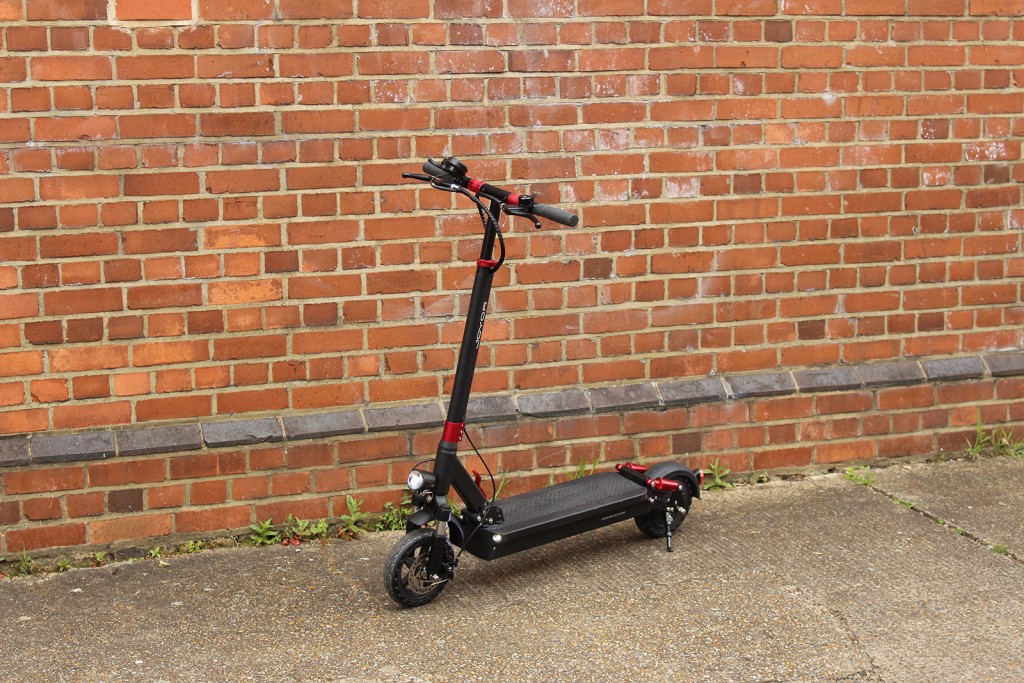 Verdict
In its own right, the Joyor GS5 does exactly what an e-scooter needs to do at this price point, offering a good range and adequate riding experience. It's only when you start to compare the Joyor with other models when the cracks in its abilities start to appear. 
The ride is on the firmer side; and the lack of feedback and feel in the accelerator makes it less appealing to use, particularly at lower speeds. We can't fault its build quality, nor its bundle of usable features such as its riding modes. It just lacks an edge of refinement that makes its rivals easier to recommend. 
Joyor GS5 specification
Price:  £499 (Sale price: £399
Motor power: 500W
Battery: 624Wh (48V 13Ah)
Range: 31 miles
Top speed: 15.5 mph
Charge time: 6-7 hours
Weight: 19.4kg
Wheel size: 8.5in solid
Max rider weight: 120kg
READ MORE
Subscribe to the Move Electric newsletter
e-CARS
What is a heat pump and how do they benefit electric cars?
Bold new Volkswagen ID 2all previews sub-£22,000 electric car
e-BIKES
Ten electric bikes we're excited for in 2023
Nine ways to keep your e-bike safe
E-bike theft: how common is it and what can you do to protect your e-bike?
Haibike AllMtn CF 6 e-bike review
e-MOTORBIKES
10 electric motorbike start-ups you should watch out for
Energica e-motorbike to take on all-comers in US racing series
Ducati: How the Italian motorbike brand is gearing up for the electric era
e-SCOOTERS
Planned laws to legalise private e-scooters face delay
Leading e-scooter firms team up on best-practice guide for cities
Ambiguity over e-scooter legality causing 'confusion', says police chief
e-WORLD
Solar panels: 8 ways the sun can power your electric life
First ride: Lunaz Upcycled Electric Vehicle bin lorry
AutoFlight secures huge order for Prosperity 1 eVTOL craft
VIDEO: Watch Move Electric's epic e-race across London