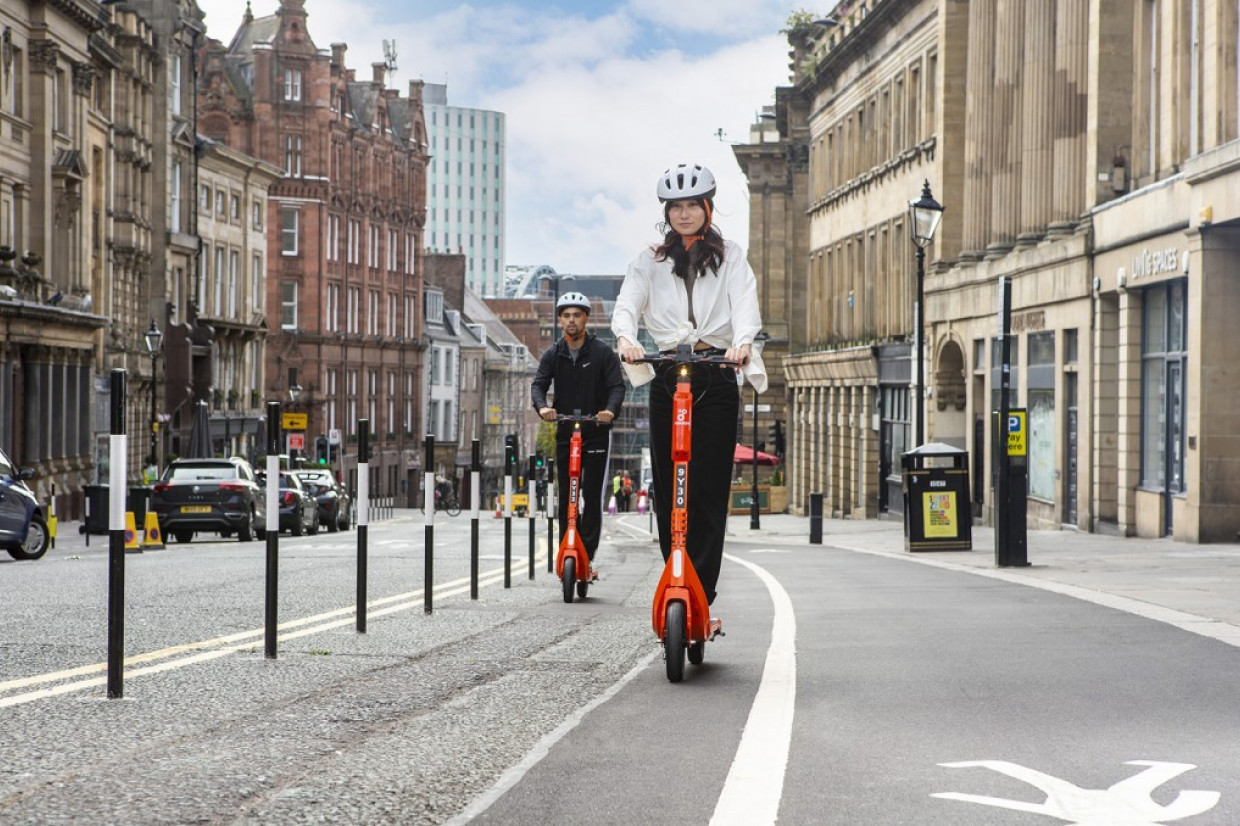 New research by leading e-scooter rental firm Neuron has found that people with disabilities or mobility impairments make up 5 per cent of the firm's riders in the UK. 
Neuron launched a number of fleets in the UK in 2021, operating the machines in Newcastle, Slough and Sunderland. 
The study found that Neuron's e-scooters have significantly improved urban accessibility for riders with mobility problems, helping them to make trips they wouldn't otherwise have made. 
Many respondents in the firm's latest study said their disability made it difficult for them to walk long distances, citing a range of issues from chronic back, leg or joint pain, to hip dysplasia, scoliosis, fibromyalgia and asthma. 
Q&A: Neuron Mobility's UK boss on e-scooters, safety and helmet selfies
Neuron says that while the figure is small, it represents a "significant portion" of the UK's shared e-scooter riders and "underscores the importance" of ensuring people with disabilities have access to all types of transportation. 
Neuron compared data to riders without mobility impairments, to highlight the importance of e-scooters as accessible and convenient means of transportation. 
Riders with a disability or mobility impairment were more reliant on e-scooters (48 per cent) than the average of all riders (29 per cent) running errands such as going to appointments, connecting to public transport and commuting.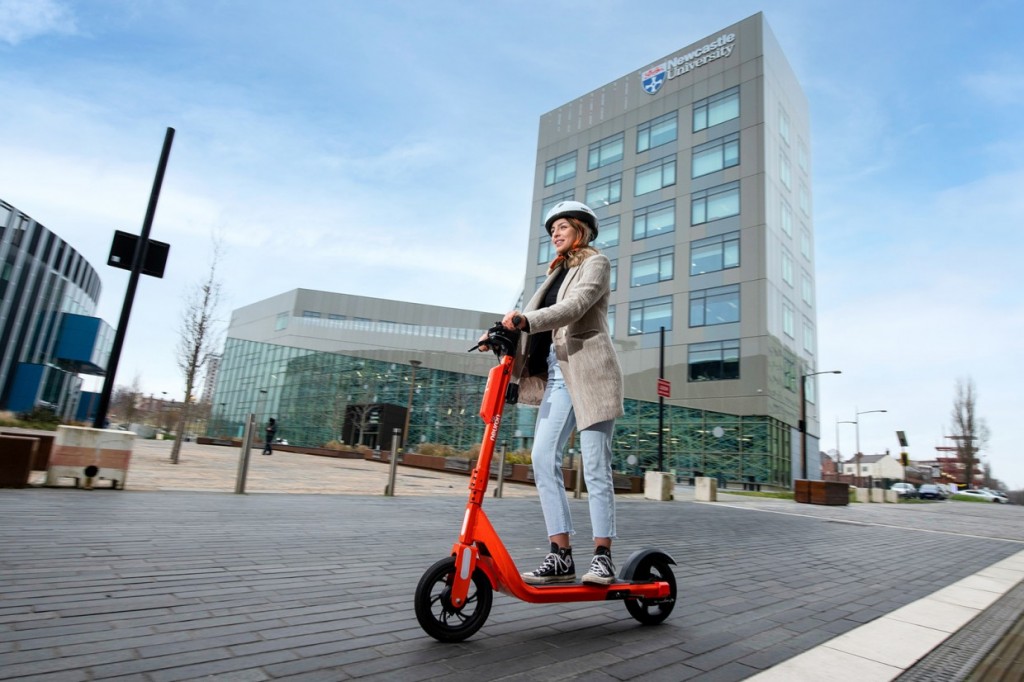 Respondent Zoe Laidler, a PhD student at Newcastle University who suffers from chronic fatigue said Neuron's e-scooters had allowed her to be more independent. 
"I feel more independent and empowered as I can travel further and more frequently to get to work and university," said Laidler. 
"Without e-scooters, I'd either be travelling by car or reducing how much I get out and about, so the arrival of Neuron's e-scooters has been very positive for me."
Neuron ScootSafe Academy launched to improve rider behaviour
In response to the survey, Neuron will launch a new focus group formed of e-scooter riders with a disability or mobility impairment. The group will give feedback on the firm's rental e-scooters with the aim of improving its offering to make it more accessible to all riders. 
Commenting on the new research, Neuron's regional manager, Cormac Quinn said: "All too often e-scooters are described in a negative way when it comes to people with disabilities, so it is great the research shows e-scooters are playing a valuable role in providing accessible and convenient transportation options for a diverse range of individuals, including those with disabilities or mobility impairments."
The shared e-scooter firm has worked closely with a number of safety and disability groups in the UK, which led to the formation of the Disability Advisory Board. 
Chaired by the Royal Society for the Prevention of Accidents (RoSPA), Neuron says it regularly consults with the group to ensure its e-scooter scheme is integrated into cities in the safest way possible. 
Neuron has introduced a number of safety measures as a result, such as a new parking model to ensure the safety of pedestrians with visual impairments.
READ MORE
Subscribe to the Move Electric newsletter
e-CARS
What is a heat pump and how do they benefit electric cars?
Bold new Volkswagen ID 2all previews sub-£22,000 electric car
e-BIKES
Ten electric bikes we're excited for in 2023
Nine ways to keep your e-bike safe
E-bike theft: how common is it and what can you do to protect your e-bike?
Haibike AllMtn CF 6 e-bike review
e-MOTORBIKES
10 electric motorbike start-ups you should watch out for
Energica e-motorbike to take on all-comers in US racing series
Ducati: How the Italian motorbike brand is gearing up for the electric era
e-SCOOTERS
Planned laws to legalise private e-scooters face delay
Leading e-scooter firms team up on best-practice guide for cities
Ambiguity over e-scooter legality causing 'confusion', says police chief
e-WORLD
Solar panels: 8 ways the sun can power your electric life
First ride: Lunaz Upcycled Electric Vehicle bin lorry
AutoFlight secures huge order for Prosperity 1 eVTOL craft
VIDEO: Watch Move Electric's epic e-race across London