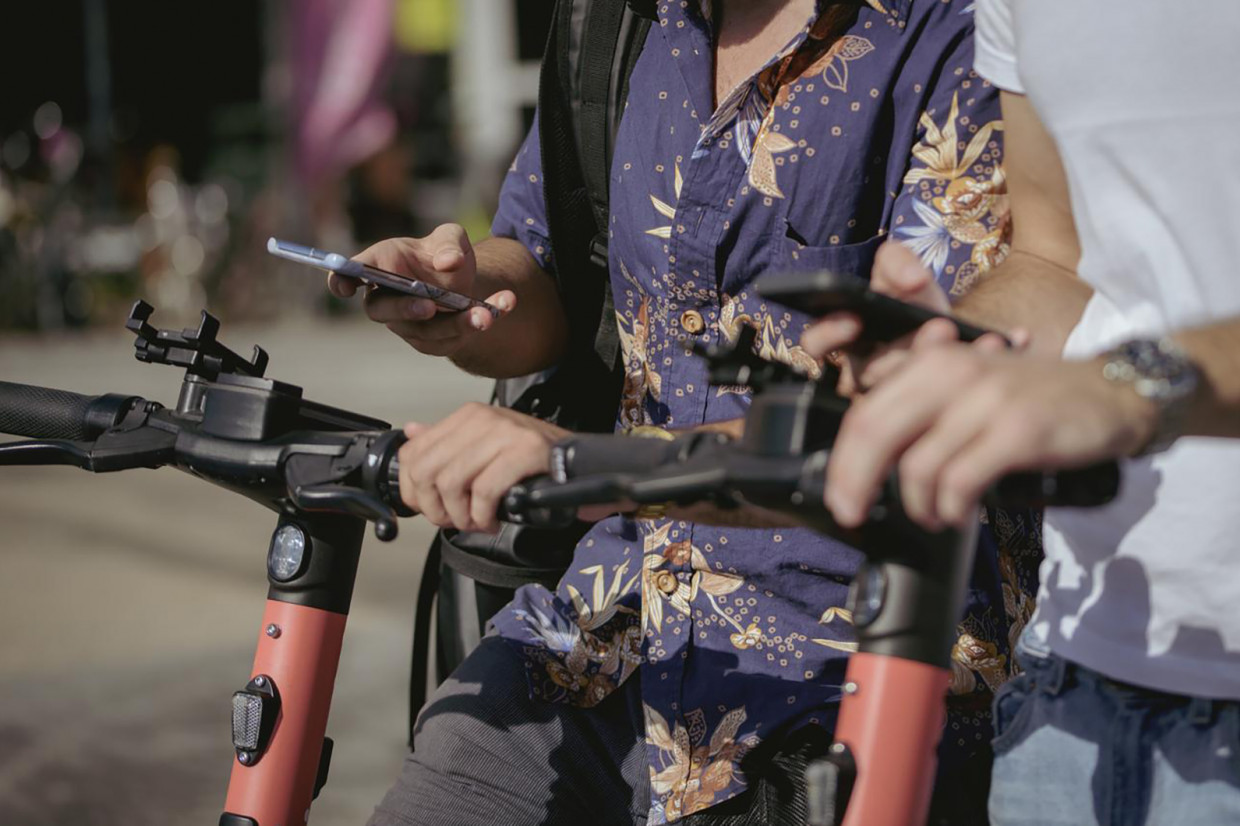 The recent Commonwealth Games in Birmingham didn't just feature some record-breaking performances from the Home Nations teams – it also helped spark record usage of Voi's electric scooters in the city.
The Swedish micromobility operator recorded more than 66,000 journeys on its e-scooters for the duration of the games for Thursday July 28 until Monday August 8. That represented an increase of 18% – representing 10,000 journeys – compared to the same period before the Commonwealth Games.
Are e-scooters legal in the UK? Move Electric's essential guide
Voi claims that the e-scooter journeys were the equivalent of more than 26,000 car journeys, which would represent a saving of around 15 tonnes of carbon emissions.
Ahead of the Games, Voi secured agreement to more than double the operating area of its government-approved e-scooter rental trial, and also worked with Transport for West Midlands and Birmingham City Council to add parking hubs at major games venues such as Alexander Stadium, the University of Birmingham and Smithfields. Voi claims that "thousands" of journeys were made to or from those new hubs during the Games.
Voi was also allowed to run the service 24 hours a day, seven days a week for the duration of the games.
Matthew Pencharz, Voi's UK head of policy, said: "Birmingham delivered a spectacular games and we are delighted to have made our contribution in helping tens of thousands of people get to the venues conveniently and sustainably."
How and where to rent an e-scooter or e-bike in the UK
He added that the figures "show how people are willing to adopt e-scooters and micromobility in general, especially when the right infrastructure is in place. Moreover, the success at the Games shows how e-scooters can easily be integrated with public transport when major events take place." 
READ MORE
Subscribe to the Move Electric newsletter
e-CARS
UK charging networks: complete guide to every provider
New Cupra UrbanRebel is a bold EV supermini with 273-mile range
e-BIKES
10 fun things to try on an electric bike
Living with a Gocycle G4: how easy is it to adjust to?
e-MOTORBIKES
Seat Mó eScooter 125 UK review
How to do a CBT on an electric motorbike
Energica unveils new Experia electric tourer motorbike
e-SCOOTERS
Are e-scooters legal in the UK?
Private e-scooter rules 'cannot simply copy' rental regulations
Superpedestrian's European boss on why e-scooters are for everyone
e-WORLD
New Candela P-12 Shuttle to arrive as first electric 'flying' ferry
Pipistrel Velis Electro: meet the first certified electric plane