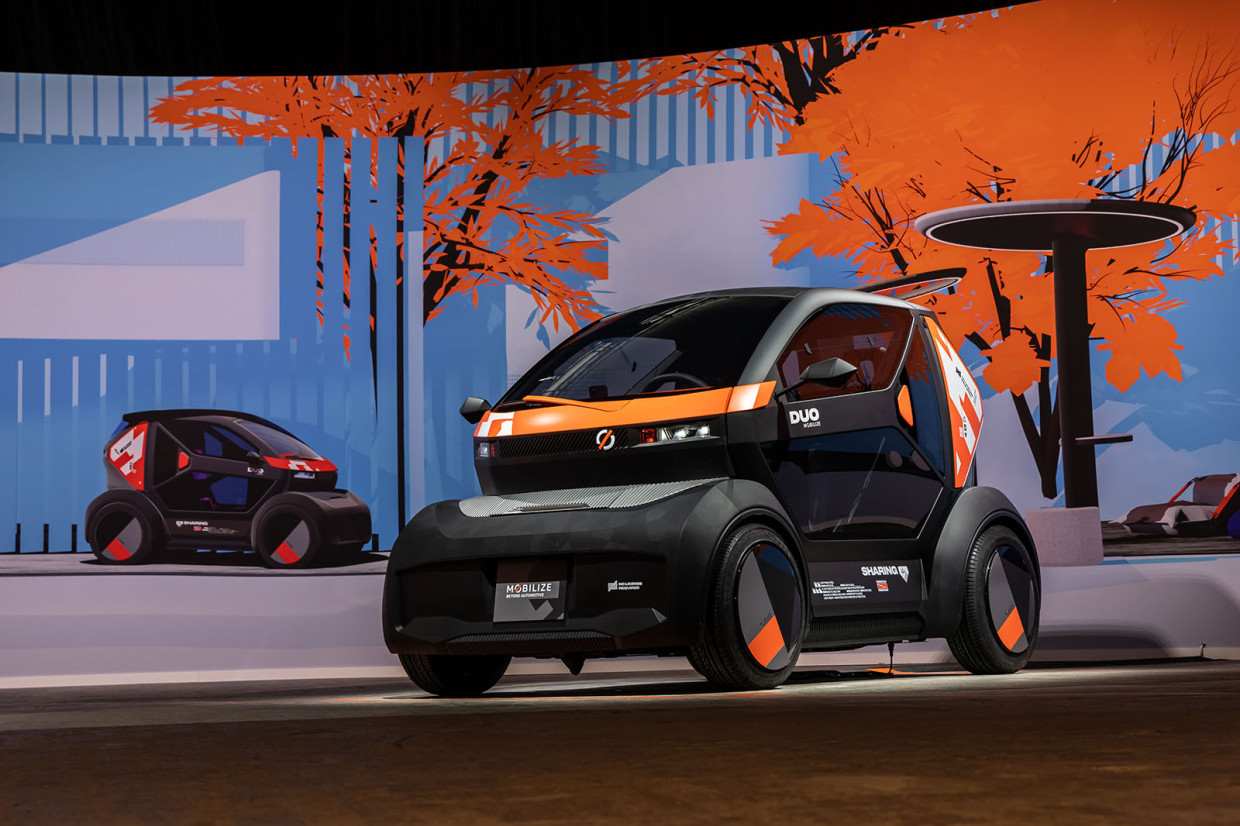 The new Mobilize Duo, a spiritual successor to the Renault Twizy that's been designed specially for shared mobility fleets, is set to reach the UK in the near-future as part of major growth plans for the new brand.
Mobilize is Group Renault's newest brand, launched in 2020 with a brief to focus on 'everything beyond automotive' in the fast-growing mobility market. It is now gearing up to launch some of its services in a select number of countries such as France, with big plan to expand to other European markets – including the UK – from there.
All the latest e-mobility news in your inbox: get our FREE newsletter
The brand covers both shared mobility machines such as the Duo and the bonkers new Mobilize Solo Concept, and a range of other services. Move Electric was recently given a sneak peak to find out more about the firm – so here's what you need to know.
Read more: Mobilize Solo Concept is a safety-conscious e-scooter rival
What exactly is Mobilize, and why should I care?
Mobilize is part of the Renault Group alongside Renault, Dacia and Alpine. But while those brands focus on cars that customers can go out and buy, Mobilize is tasked with developing products and services for the wider 'mobility ecosystem'.
That's a bit of a buzzy term, but it effectively means developing vehicles that could be part of ride-sharing schemes or used by businesses such as taxi operators and delivery firms, and also developing vehicle-as-a-service, financial services, subscription schemes and charging networks. Everything except actually producing cars you can buy and own, basically.
That's a pretty broad scope, which is probably why Renault thinks that it could be pretty big business: the aim is for Mobilize to account for around 20 per cent of group turnover by 2030. Which is a pretty bold goal for what is effectively a start-up business.
So what's the Mobilize Duo all about then?
The Mobilize Duo was first shown when the brand was launched in 2020, and will be one of its first vehicles to take to the streets when it launches last next year. It's a small, two-seat quadricycle: it's basically a Citroën Ami rival, except instead of sitting side-by-side, the two occupants sit in a row, which means it's substantially narrower.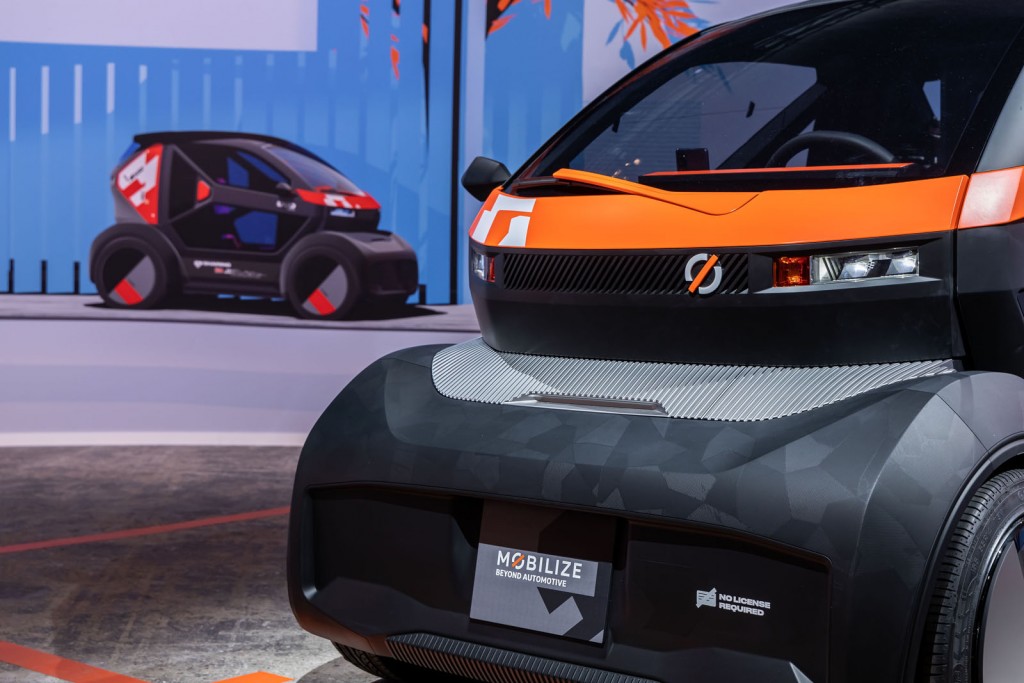 The Duo bears more than a passing resemblance to the Renault Twizy, a two-seat quadricycle with open sides that the French firm briefly offered in the UK. But while there is a clear family link, Mobilize chiefs insist that the Duo is all new: it's built on a bespoke new platform, with a new powertrain, new batteries – and, crucially, a new business model underpinning it.
Notably, unlike the Twizy the Duo has proper doors and windows, making it safer and more robust for those using it. Those doors open upwards, allowing it to be parked close to other vehicles – three Duo machines in a row can fit in a single parking space. And there are doors on each side, so you can choose the safest side to get out.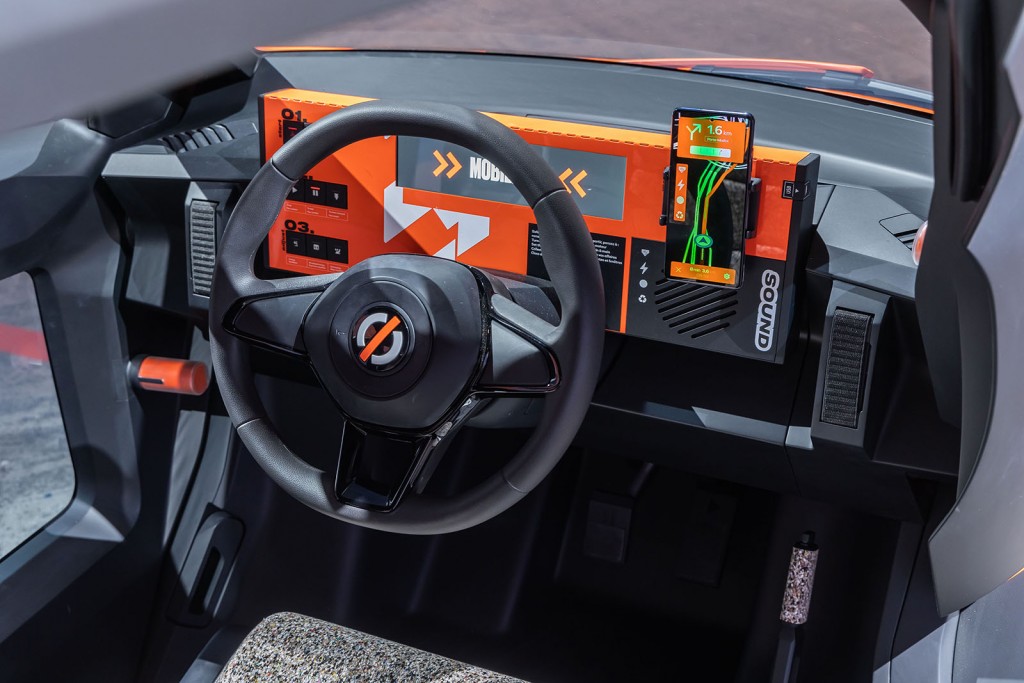 France features two different classes of quadricycle (called L6 and L7), and the Duo can be offered in two forms, with top speeds of 28mph and 50mph respectively. All models will feature the same size of battery, giving a range of 87 miles. The machine can add 56 miles of charge in three hours on a domestic socket. It's also made with 50 per cent recycled materials.
The interior features a bold but simple dashboard that's designed to be as easy an intuitive to use as possible. The 1980s-esque design is apparently inspired by boom box stereos. The infotainment is largely run through a smartphone, but the machine can accept over-the-air upgrades so that Mobilize can keep machines up to date and running for longer.
Notably, you won't be able to go out and buy a Mobilize Duo. The machine will only be offered through mobility rental schemes – whether run by Mobilize's own Zity brand or another micromobility operator – and under subscription. 
Mobilize envisages firms having fleets of Duo available to rent using a smartphone in cities, similar to the e-scooter and e-bike fleets that you'll find in various areas around the UK. There could also be short- and long-term rentals, so you could hire a Duo for a weekend visit to a city, or hire one for several months. It will also be offered to small and medium-sized fleets, for example to firms that have operations that require people to travel around urban areas.
Mobilize Bento: the micro-sized delivery vehicle
The Mobilize Bento is due to launch in 2024, and is effectively a commercial van version of the passenger Duo. It only had one seat, with the back end replaced by a substantial 700-litre cargo box. 
The inside of the box can be set-up in a variety of configurations for multiple uses, such as food or small parcel deliveries.
As with the Duo, Mobilize doesn't plan to directly sell the Bento, but will offer it on subscriptions and ride-sharing schemes. But businesses who choose to take out a longer-term subscription will be given the option to add decals to the machine with their business branding on. Using stickers allows Mobilize to remove the need to paint machines, and also makes it easier to swap quickly between businesses.
So will Mobilize ever make a car?
The nearest thing to a conventional car that the firm has yet shown is the Mobilize Limo, an electric vehicle that has been specifically designed for private hire fleets. Effectively it's out to replace all those battered plug-in hybrids and EVs that you see doing the airport run new Heathrow.
We've yet to hear if Mobilize plans to bring the Limo to the UK.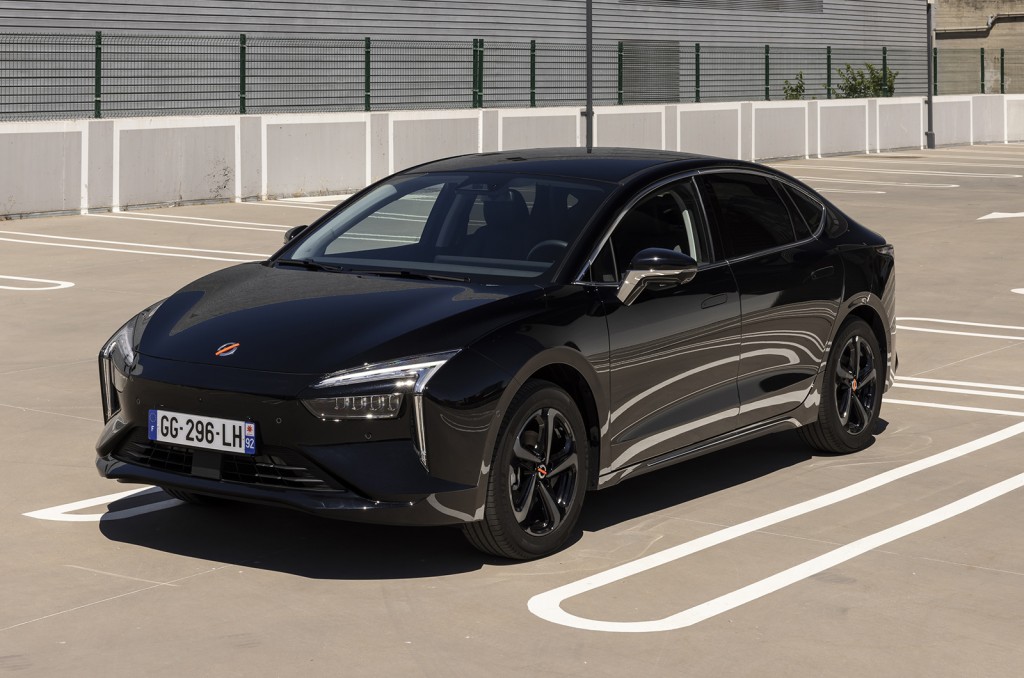 What else is Mobilize doing?
Well, there's Zity, which as we previously mentioned is Mobilize's rental car club scheme. It currently offers a fleet of Dacia Spring and Renault Zoe models in Paris.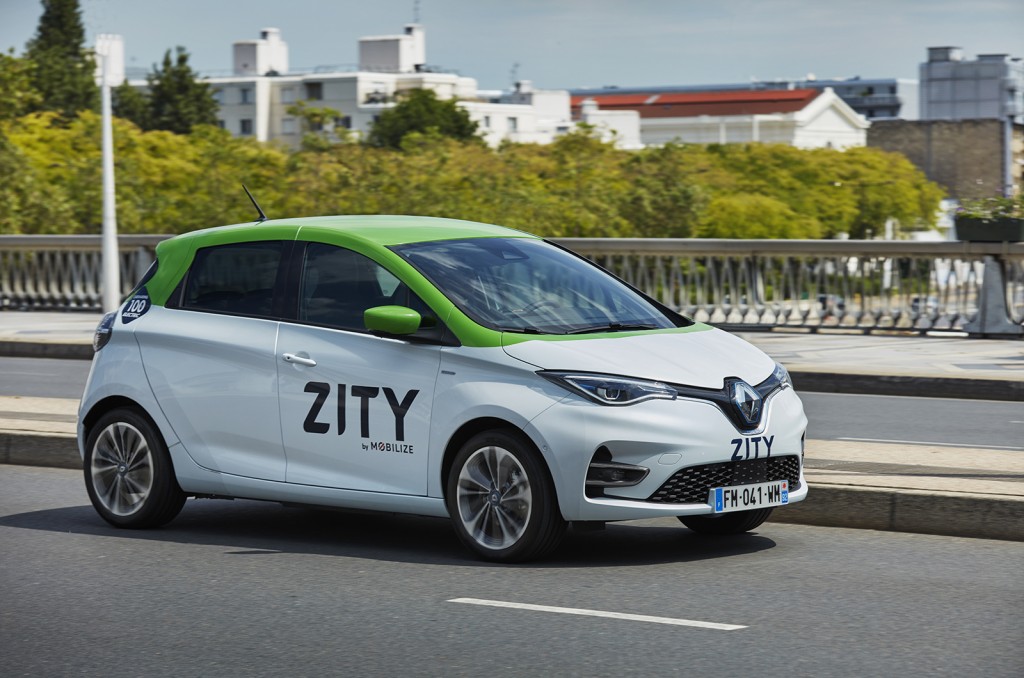 Electric vehicle charging is also a huge part of Mobilize's developing business plan, operated through the brand's Smart Charge app.
As with other car manufacturers, it's aiming to capitalise on the rapidly growing EV charing market, and also bring some new solutions to help Renault customers transition to EVs.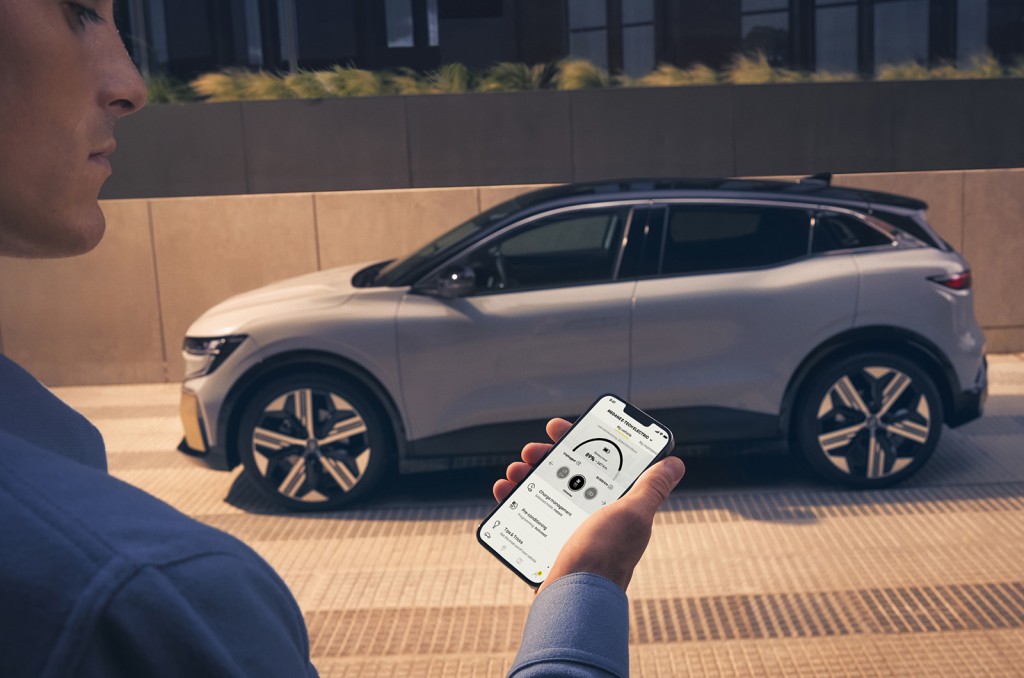 The brand has also revealed an Ileo Concept, which is effectively a suburban charging unit that's designed to be placed in urban city areas and serve as a clean, efficient charging solution. Featuring canopies with solar panels, the Ileo won't just be able to charge cars, but also machines such as Mobilize's ride-sharing fleet and e-bikes.
Set to launch far sooner is Mobilize Fast Charge, which effectively is a network of ultra-fast charge points. They will be located near major highways at locations such as Renault dealerships, and will have up to six 400kW chargers. Building on other Mobilize projects, second-life car batteries will be used to help manage power at the locations, and will be charged up overnight when demand is low to help reduce strain on the grid.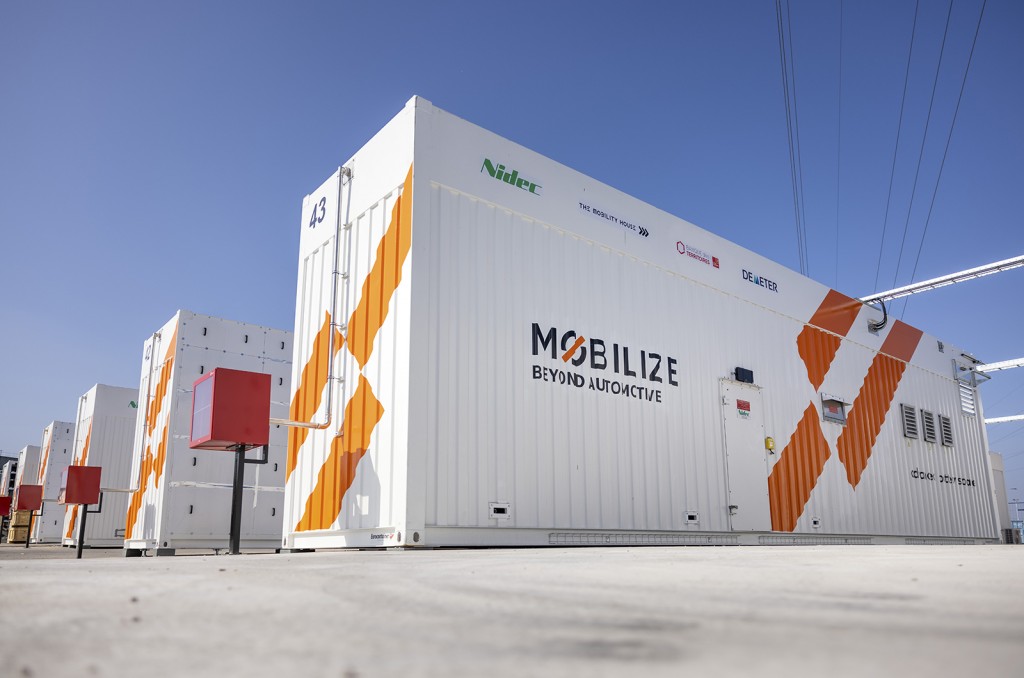 As with similar initiatives from firms such as Audi, Mobilize Fast Charge users will gain access to a lounge area that will feature seating, refreshments, toilets and entertainment. It will also be able to link with the solar panel system of Ileo chargers.
Mobilize is aiming to have a network of 200 Fast Charge sites across France, Belgium, Italy and Spain by the end of 2024, before it then expands into other markets.
READ MORE
Subscribe to the Move Electric newsletter
e-CARS
Video: Can the National Grid cope with a surge in electric vehicles?
e-BIKES
What to look for when buying an e-bike: Move Electric's top tipsx
The rise of Volt Bikes: 'when we launched, people thought we were mad'
e-MOTORBIKES
Maeving RM1 electric motorbike review
Q&A: Zapp founder on why electric mopeds are the future
Government plans 2035 ban on new non-zero emission motorbike sales
e-SCOOTERS
Tier to upgrade e-scooter fleet with a smart 'Parrot'
Q&A: Neuron Mobility's UK boss on e-scooters, safety and helmet selfies
e-WORLD
Polestar to supply battery tech to electric boat firm Candela
Engineering giant ABB working on electric Dover-Calais ferry