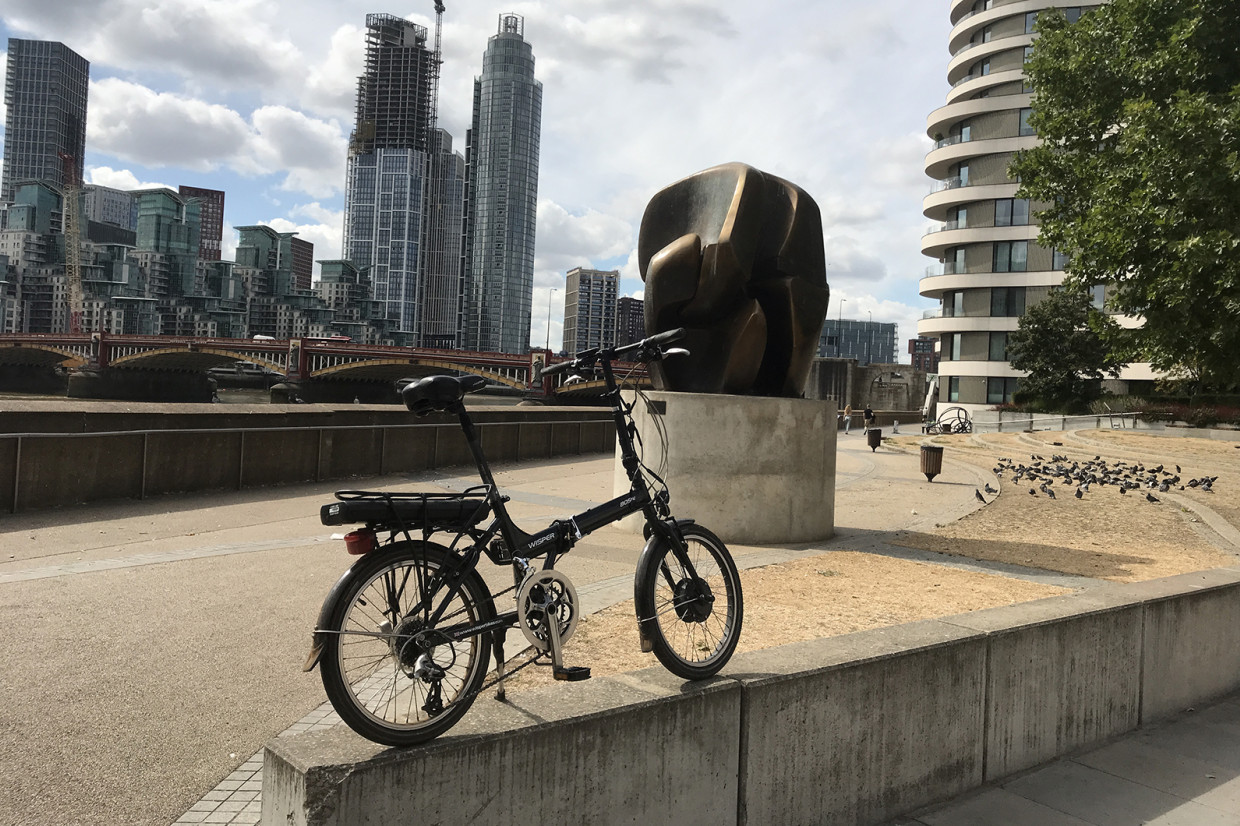 The sun is shining and the sky is more or less blue here in leafy Kent, writes Greg Whitaker. It's a beautiful morning for a ride, and with this being 'Cycle to Work Day', what could be better than a bit of mixed-mode commuting?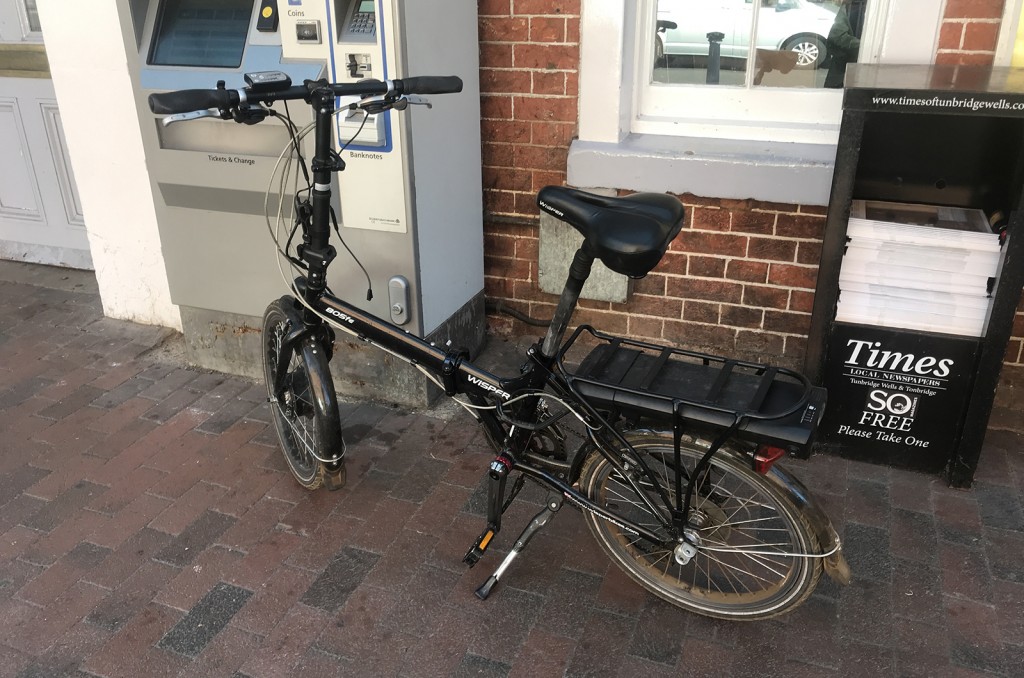 My first step was to fish my bike, a Wisper 805fe folder, out of the boot of my car where it often lives. After unfurling it, it was time for a quick two kilometre dash down to the station, which was made even quicker by my decision to turn the boost all of the way up to save my unstretched legs. 
Five reasons why you should use an e-bike to cycle to work
I'm working slightly odd hours today in order to take advantage of the cheaper train tickets, which have the added advantage of being for less busy services. This is just as well, because while I get on the correct carriage for bikes, I get on at the wrong end, meaning the machine has to get in everyone's way in the vestibule. I do wish they'd make the 'accessible' entrance more visible, not just for eejits with bikes like me, but also for people who really need to be in that part of the train.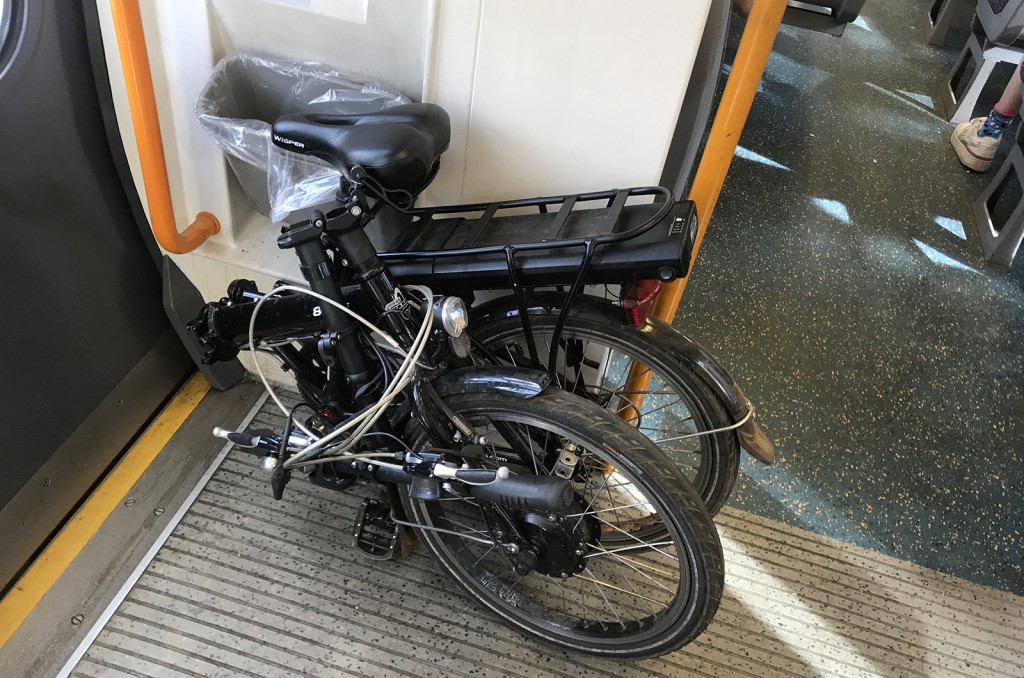 While the train rattles up to central London, I should tell you a bit about the bike. This is my own machine, which was purchased second hand in 2021. Incredibly, the bike was bought by its original owner ten years earlier, but was folded up and never used until eventually offered for sale.
Move Electric's best electric bikes for every category
Predictably, the lithium battery had turned to dust during its lay-up, but car and bike accessory shop A1 MotorSavers in Corby were able to rebuild the pack for me and now it is as good as new. 
The bike itself could do with a service though. Slightly unresponsive brakes and a wobbly headstock remind me that I really must get around to treating it to some maintenance. The Wisper is tough, but any bike that gets ridden every day will need oiling and adjustments, ideally once a week, though in reality most bikes, including this one, get far less than this.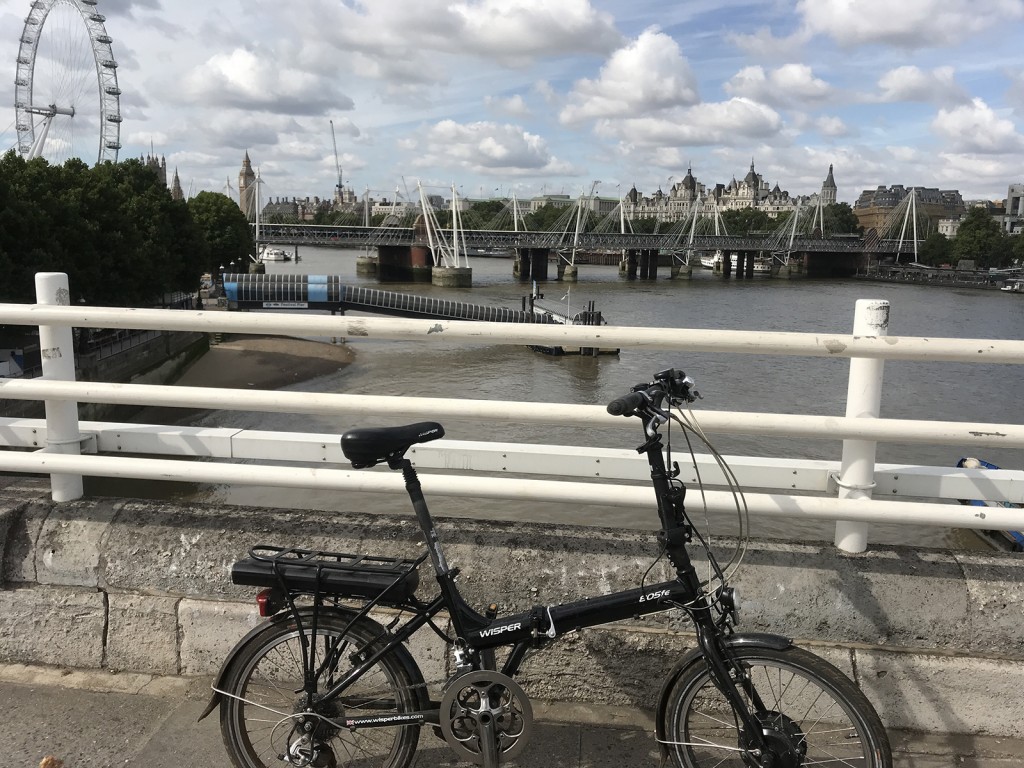 So, about my commute. Slightly pointlessly I got off at Waterloo East and rode over Waterloo Bridge onto The Strand, past Charing Cross (which I could have stayed on the train to). From here I threaded around Trafalgar Square, where I quickly discovered that selfies and heavy traffic don't mix. From here, I pointed the bike down Whitehall, past the horse-mounted sentries and the entrance to Downing Street and past the Houses of Parliament.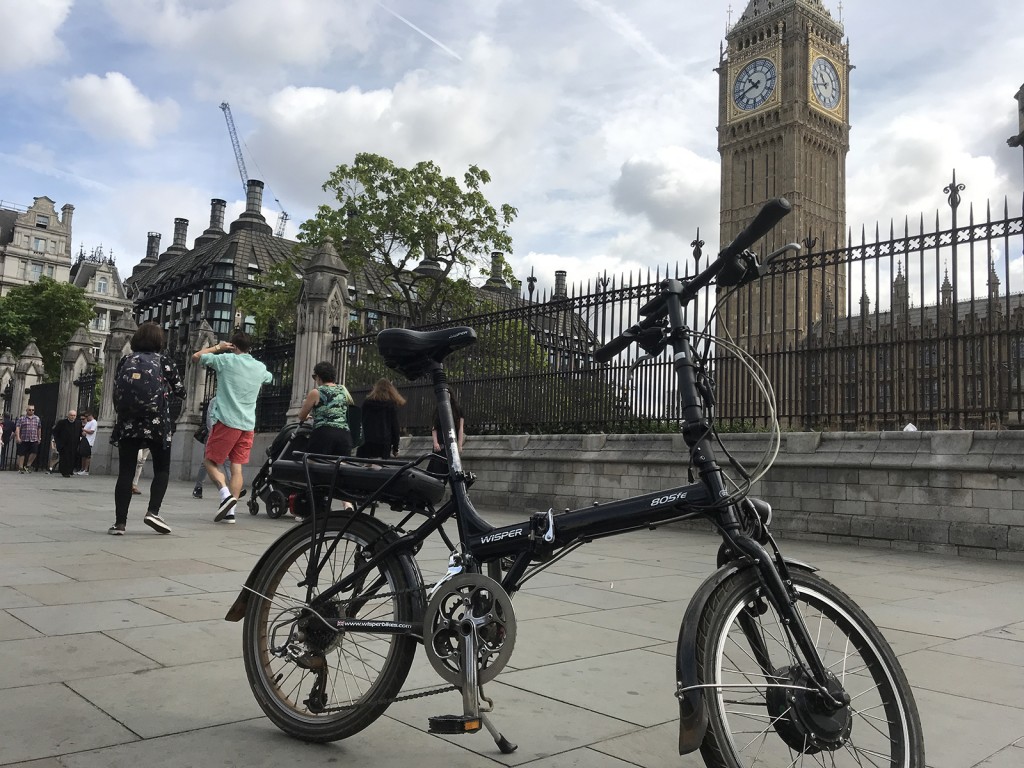 Turning on to Millbank, I pause to take a photo of the bike alongside the Henry Moore sculpture near Tate Britain. This striking piece of art coincides with the start of the capital's cycle 'superhighway' CS8 which leads me along the north bank of the river, past landmarks visible on the south side including the Peace Pagoda in Battersea Park, the old power station from Pink Floyd's 'Animals' album cover and the US embassy. 
For the most part the superhighway is just shared space on the road with the heavy construction traffic that thunder inches from my shoulder. It isn't perfect, but it does at least make a place on the road for bikes, and the 'cycles only' boxes at traffic lights are most useful for not getting stuck in the melee when the signal goes green. 
From here, I turn right and head towards King's Road in Chelsea. While the pretty dress shops and brightly painted falafel bars are a welcome distraction, care must be taken as this a busy thoroughfare to West London. It was somewhere down this road that an idiot on a Onewheel cut past me and all the motorised traffic, before blowing through a junction with the light at red, narrowly missing a lorry that was turning in from the other side of the box… 
It is fools like this that make our campaign for legalisation of e-scooters and deregulation of S-Pedelecs an uphill struggle, and I think more should be done about poor riding.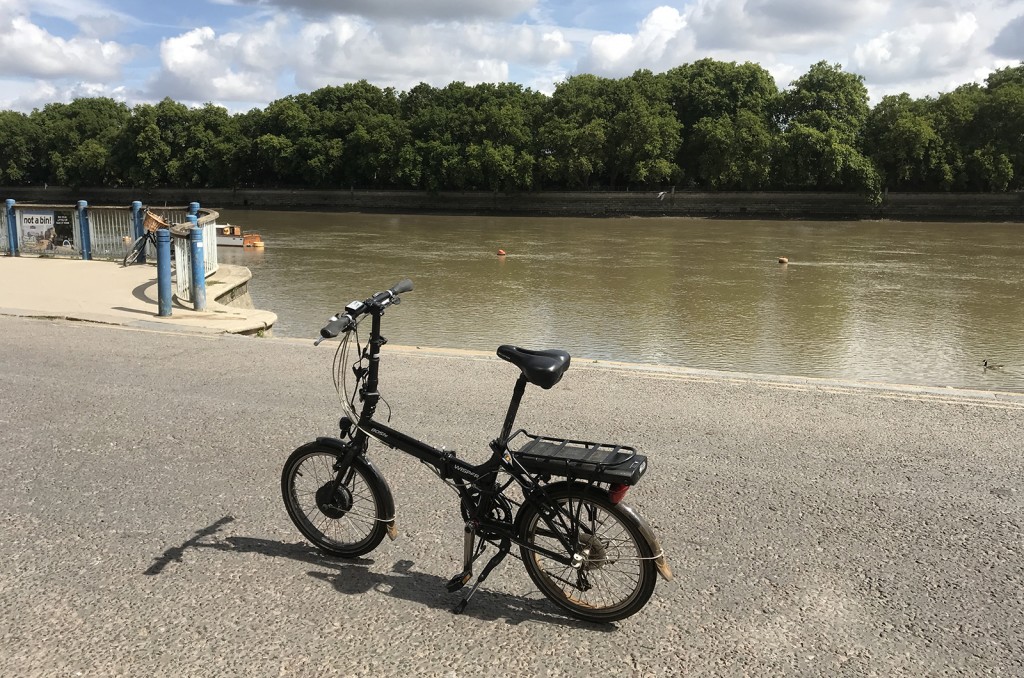 Heading over Putney bridge, I swing right to ride on the towpath past the various rowing clubs and after a kilometre or so, I turn inland and head towards Barnes, while once again enjoying the scenery while trying to avoid posh people walking their fluffy little dogs on the cyclepath.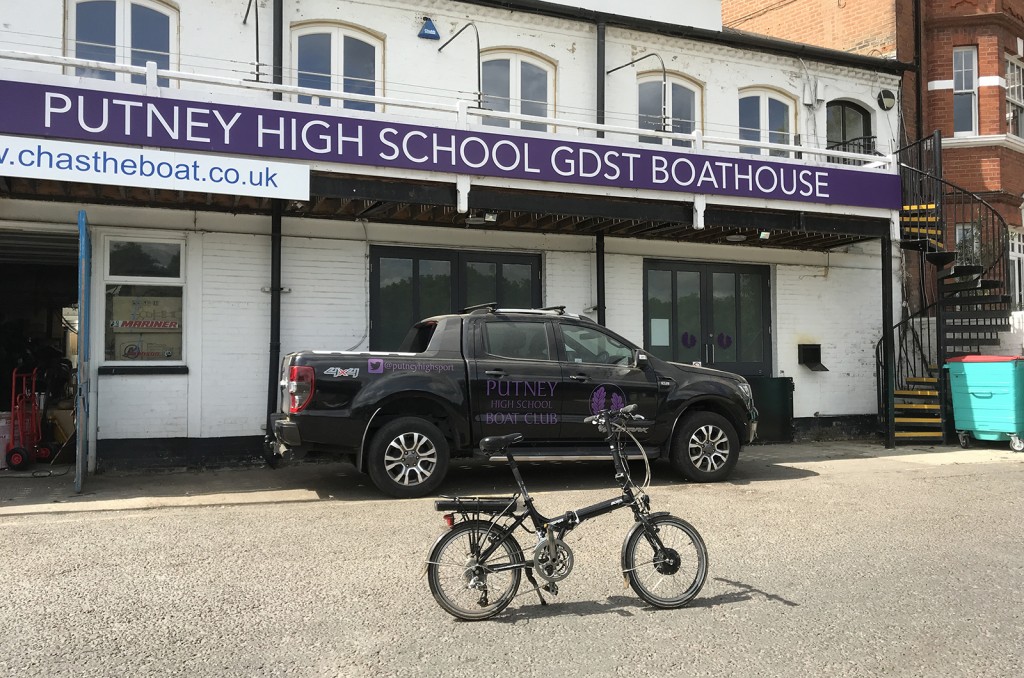 The last stretch of my journey is the fastest, but least scenic as I need to ride on the 'shared space' alongside the A316, merging into traffic to ride around Richmond Circus and then back on the bike path to Twickenham where Move Electric is based.
Arriving at the office, I've covered around 24km on the bike, but I'm still reasonably fresh, thanks to the assistance from the electric motor which made the ride in enjoyable, and certainly more fun than wasting fuel while sitting on the M25, which is the alternative. 
All that remains for me to do now is to switch the battery on charge ready for the ride back home, which I'm looking forward to already.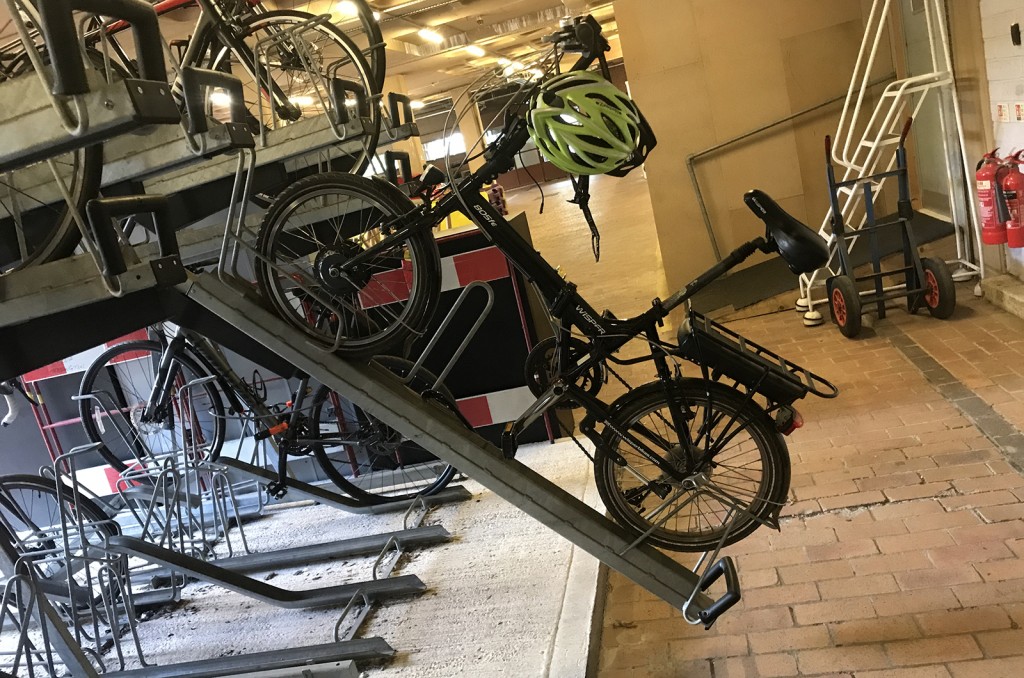 Greg Whitaker
READ MORE
Subscribe to the Move Electric newsletter
e-CARS
UK charging networks: complete guide to every provider
New Cupra UrbanRebel is a bold EV supermini with 273-mile range
e-BIKES
10 fun things to try on an electric bike
Living with a Gocycle G4: how easy is it to adjust to?
e-MOTORBIKES
Seat Mó eScooter 125 UK review
How to do a CBT on an electric motorbike
Energica unveils new Experia electric tourer motorbike
e-SCOOTERS
Are e-scooters legal in the UK?
Private e-scooter rules 'cannot simply copy' rental regulations
Superpedestrian's European boss on why e-scooters are for everyone
e-WORLD
New Candela P-12 Shuttle to arrive as first electric 'flying' ferry
Pipistrel Velis Electro: meet the first certified electric plane