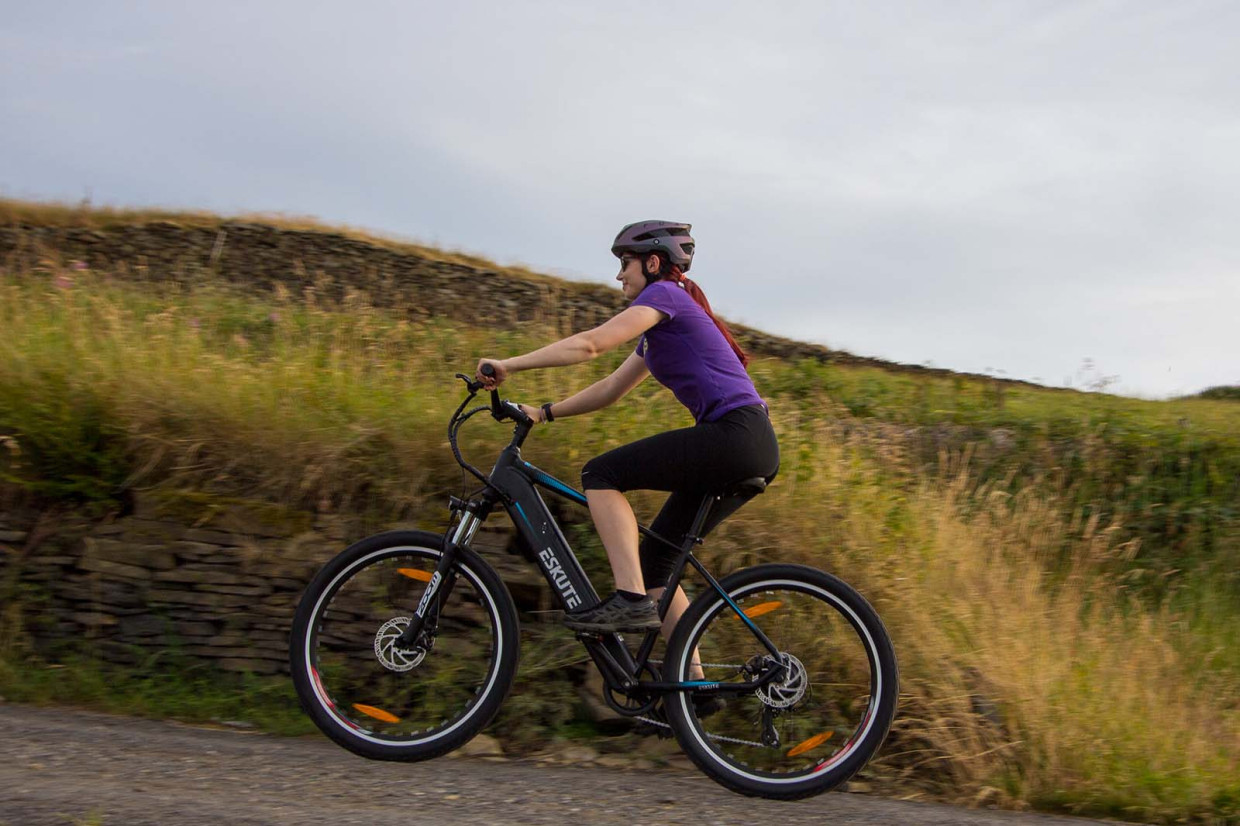 Move Electric rating: two-and-a-half stars out of five
What does it cost? 
£1299
What is it?
The Eskute Netuno is an electric mountain bike aimed at the budget end of the spectrum. It's equipped with a Bafang rear hub motor and a Zoom suspension fork for the trails. The brand itself is reasonably new, founded in 2019 by Alan Chen, and is guided by the principle of "the freedom to explore anywhere". There are currently three bikes in the Eskute lineup, with the Netuno being the only e-MTB.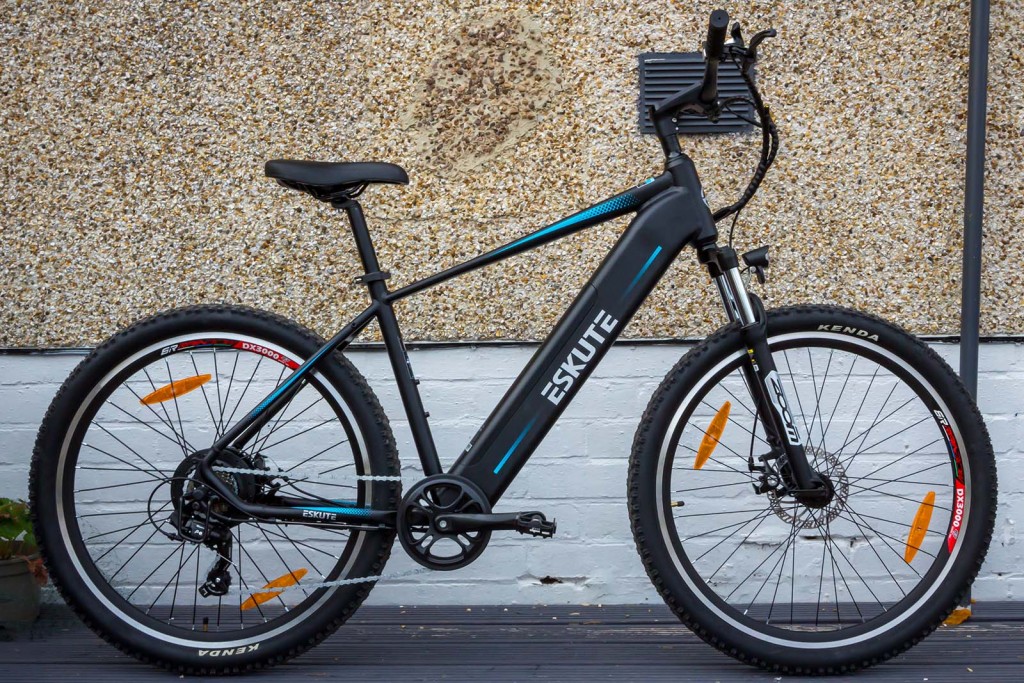 What is it like?  
The Eskute Netuno is primarily aimed at the budget market. It's advertised as an electric mountain bike, but then the website suggests it's best suited to dirt, gravel and road – I wouldn't recommend taking this on anything more technical than a fire road, or a blue route at best. 
As a budget e-bike, it does come with some compromises, namely the groupset and brakes. The brand has chosen to use a Shimano 7-speed groupset which is perhaps better suited to city or urban environments, with a 14-28T cassette. The thumb shifter was helpful when it comes to changing down gears last minute at junctions, for example, as you don't want to be caught out in a hard gear trying to set off again.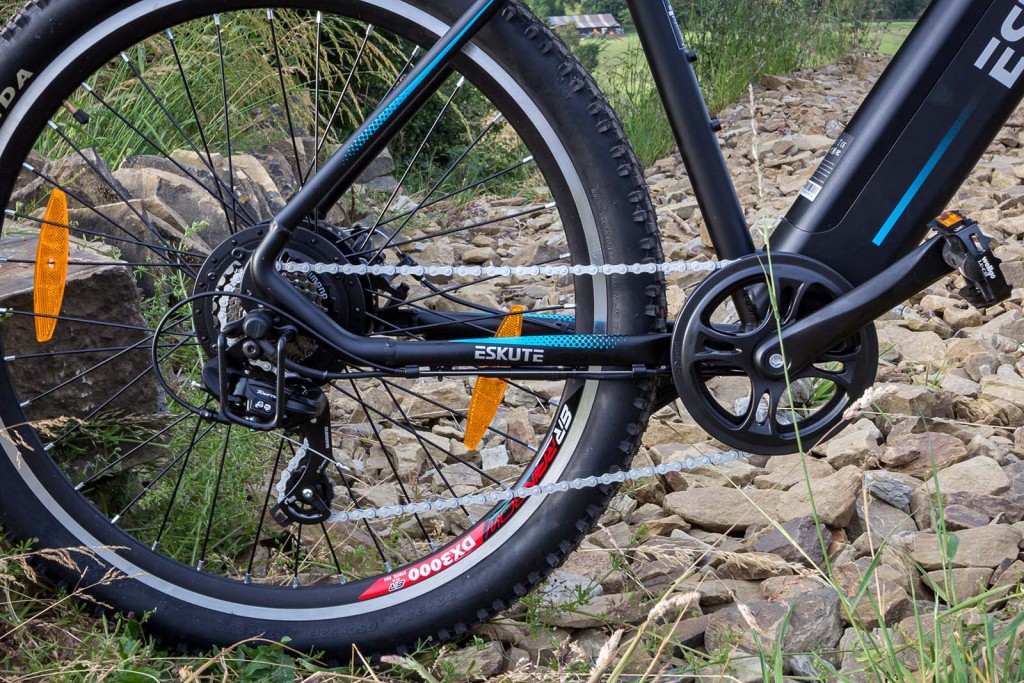 One positive is the LED stem – it's different, and is a great position for a screen. If I was to be picky then I'd suggest a little controller on the handlebars would be a better option for changing assist mode, rather than a small button on the stem. You get five levels of assist, but I didn't really use one to two, just three to five to keep me ticking over. You do need to cycle through the levels which is less than ideal but it's similar to the MAHLE Smartbike system in that sense. 
The motor itself is quite sluggish. It takes a few pedal strokes to get going, and bizarrely, it doesn't stop very quickly once you stop pedalling. That being said, it is very quiet during operation, but the power does tend to drop off when the battery gets low. Furthermore, if you go above the limiter of 15mph and then drop below, for example, if you're riding down a hill and then begin to climb again, it takes a little while to kick in which makes pedalling quite arduous if you're not in the right gear.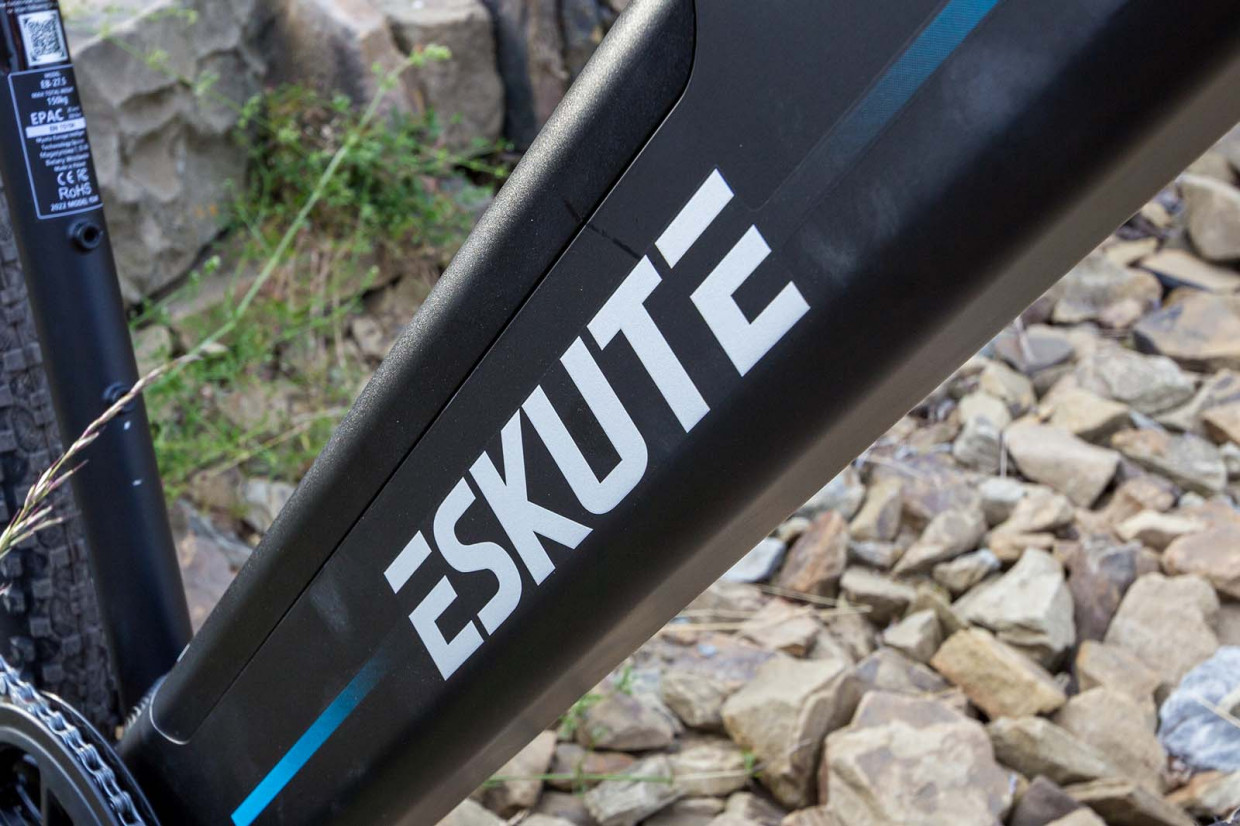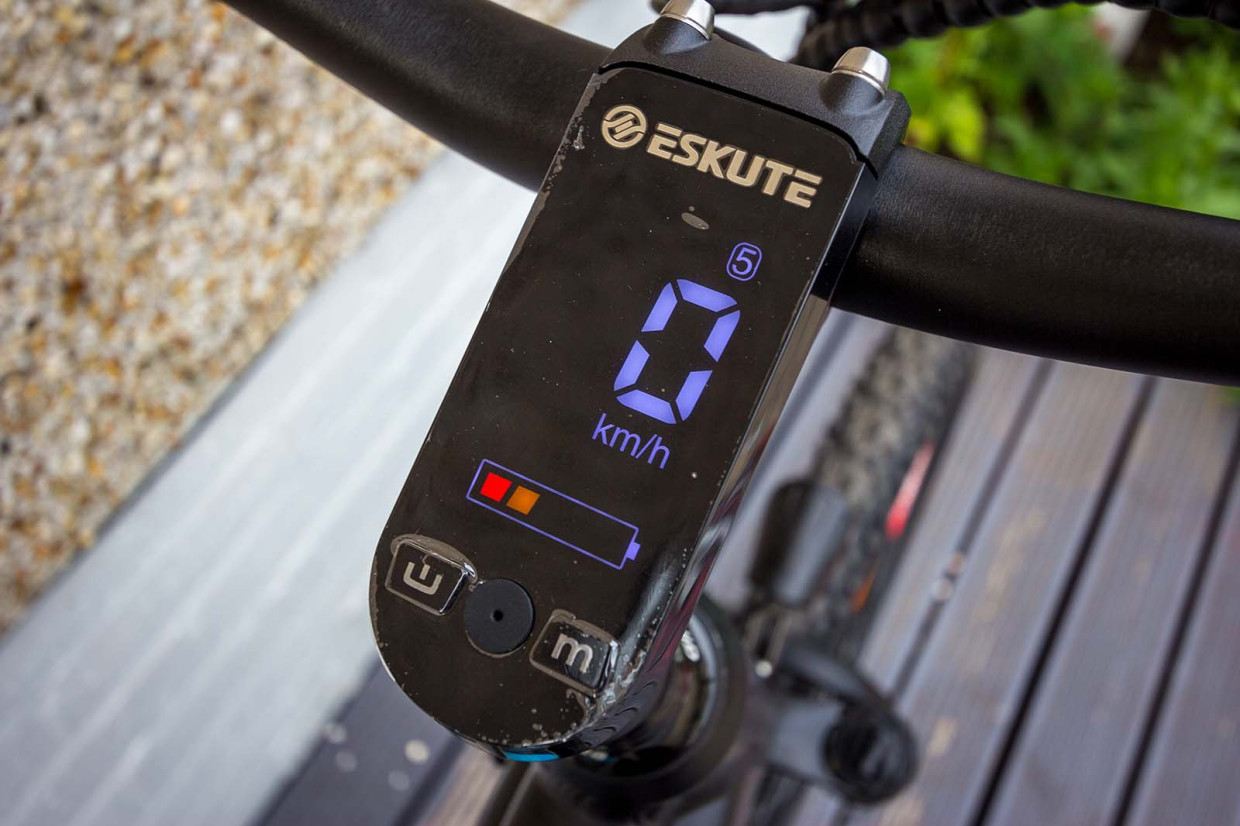 The Samsung 14.5Ah battery is well hidden in the downtube – one of the saving graces of this bike is the subtlety of the electric parts. The battery level indicator tends to do what a lot of budget bikes do and drain quite quickly as soon as you put the power down on a climb for example, but once you crest it and ease off, a bar of battery reappears. Essentially, I'd take the battery level readings with a pinch of salt. 
So it's designed to be a mountain bike, but how does it actually perform on the trail? For me, the geometry is not quite right. A hardtail should be agile, it should be responsive. But the Netuno frame only comes in one size and unfortunately, that size is far too big. I don't think a one size fits all approach particularly works on mountain bikes anyway, but the top tube is 60cm long which means most people will be stretched out.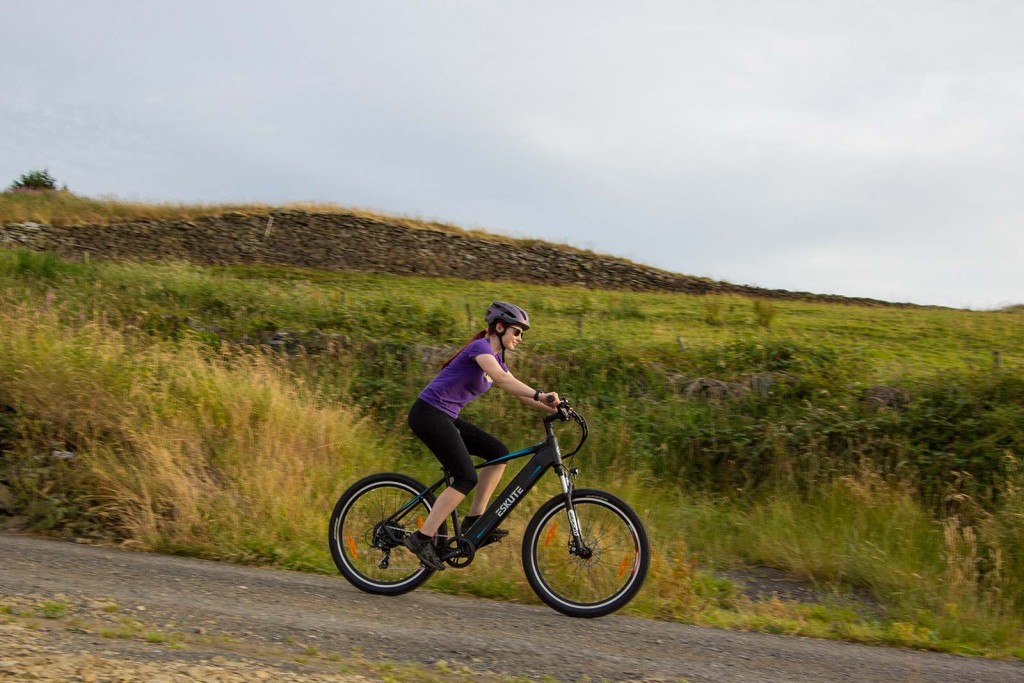 When I ride a mountain bike, I want to feel like I am in control of the bike, not just perched on top of it, clinging onto the bars for dear life. Even with the stem raised to the highest point, it didn't alleviate the feeling of being stretched out – the pictures quite evidently show that it's far too big, and I fear that would be the same for a lot of people unless you are particularly tall. Eskute reckons it fits people between 160-200cm but if you're at the lower end of that spectrum you will struggle significantly. 
I'm reluctant to overly criticise the bike as it is at the end of the day, a functioning, well-priced electric mountain bike that does offer some decent features. The Bafang motor is known for its reliability, although in this case is let down by its sluggishness, and the Shimano 7-speed drivetrain worked well – the shifting was dependable. Whether it's functional as a mountain bike is another thing, but with the price of a mid-drive mountain bike reasonably double this, it's worth considering to get you in the game.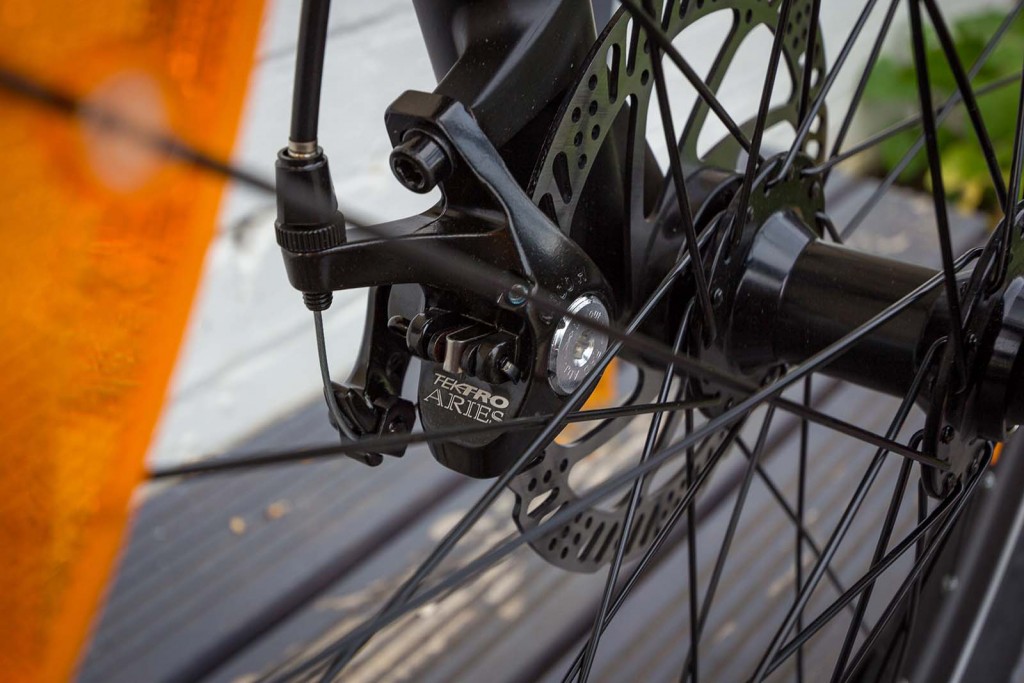 Where can I buy it?
From the Eskute website or Amazon. 
How does it arrive?
You need to attach the front wheel, handlebars and pedals. 
Verdict
The price is the most enticing thing about the Eskute Netuno. If you're an entry-level rider looking for something to ride along towpaths then it may fulfil your desires, but for anyone more serious, then looking elsewhere may be in your best interests.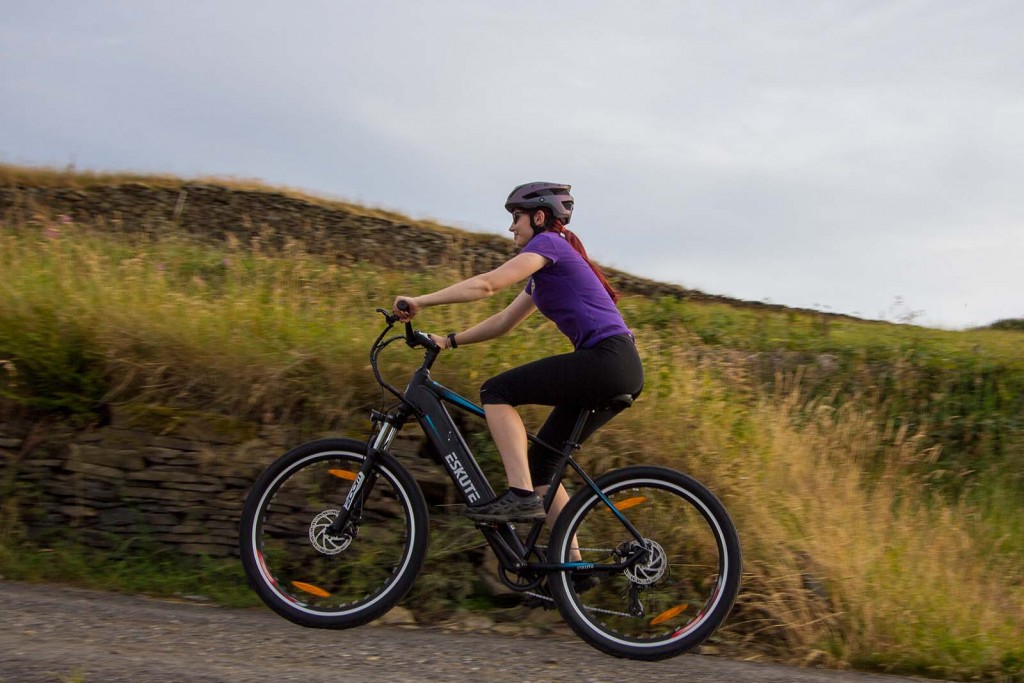 Eskute Netuno
Cost
£1299
Frame size tested
One size
Weight of bike
Approx 28kg
Groupset
Shimano 7-speed
Wheels/tyres
27.5" wheels
Kenda 2.1" tyres
Motor
Bafang 250W rear hub motor 
Battery
Samsung 
Mileage range
Up to 75 miles
Assistance levels
Five
Charge time
5-6 hours
Included extras
Front and rear light
Kickstand
READ MORE
Subscribe to the Move Electric newsletter
e-CARS
UK charging networks: complete guide to every provider
New Cupra UrbanRebel is a bold EV supermini with 273-mile range
e-BIKES
10 fun things to try on an electric bike
Living with a Gocycle G4: how easy is it to adjust to?
e-MOTORBIKES
Seat Mó eScooter 125 UK review
How to do a CBT on an electric motorbike
Energica unveils new Experia electric tourer motorbike
e-SCOOTERS
Are e-scooters legal in the UK?
Private e-scooter rules 'cannot simply copy' rental regulations
Superpedestrian's European boss on why e-scooters are for everyone
e-WORLD
New Candela P-12 Shuttle to arrive as first electric 'flying' ferry
Pipistrel Velis Electro: meet the first certified electric plane